It's Amor de Lacquer week!!!! All posts will be related to nail polish and nail care!
HAPPY BIRTHDAY, MOMMY!!!!

Welcome back to another post from Amor de Lacquer week here at Clumps of Mascara! This is a reader requested post that challenged the mess out of me.
But yall know I love challenges.
Any French manicure fans out there?
I can't say that I'm one. I used to rock them like crazy in college, though. I would get pink and white gel nails done religiously. See!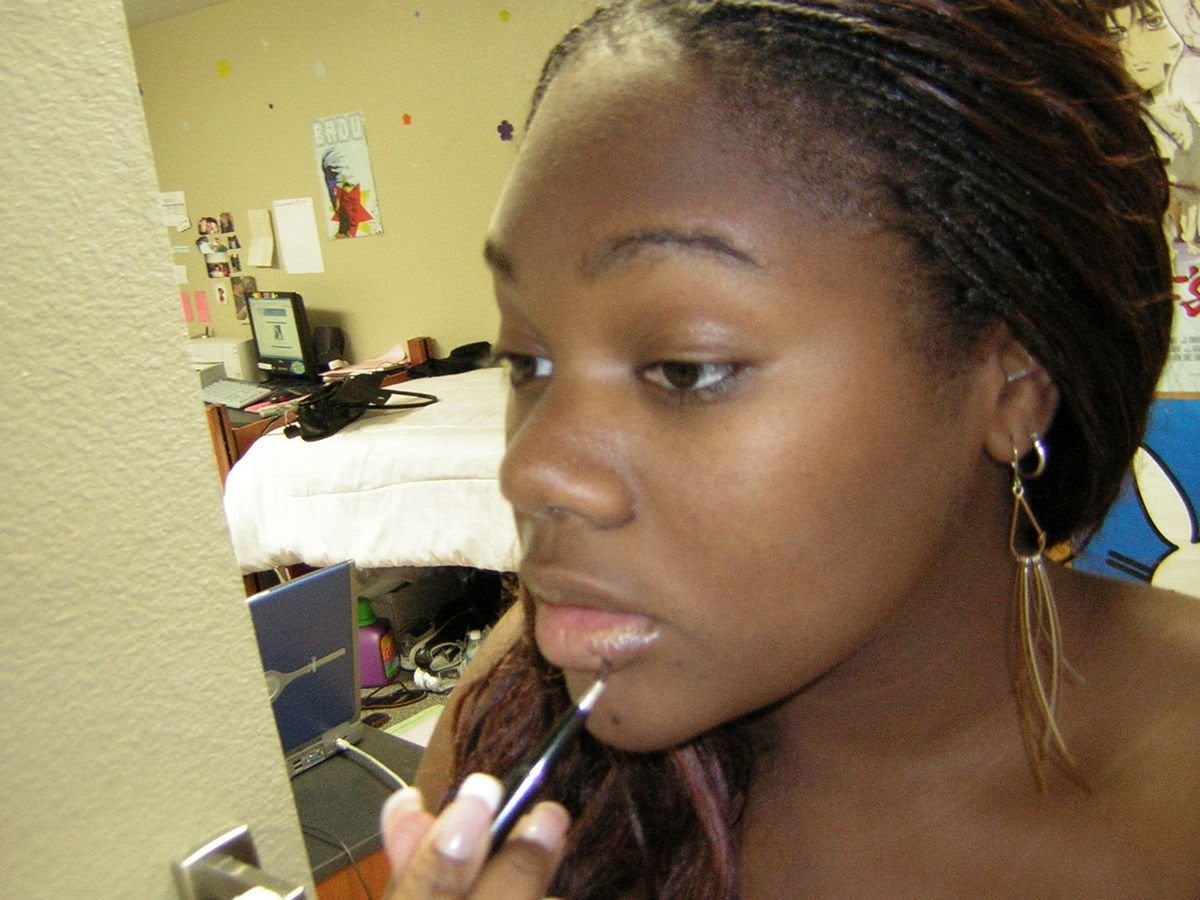 Focus on the nails, kids. Ignore the brows and mess dorm room. Here is another French manicure shot.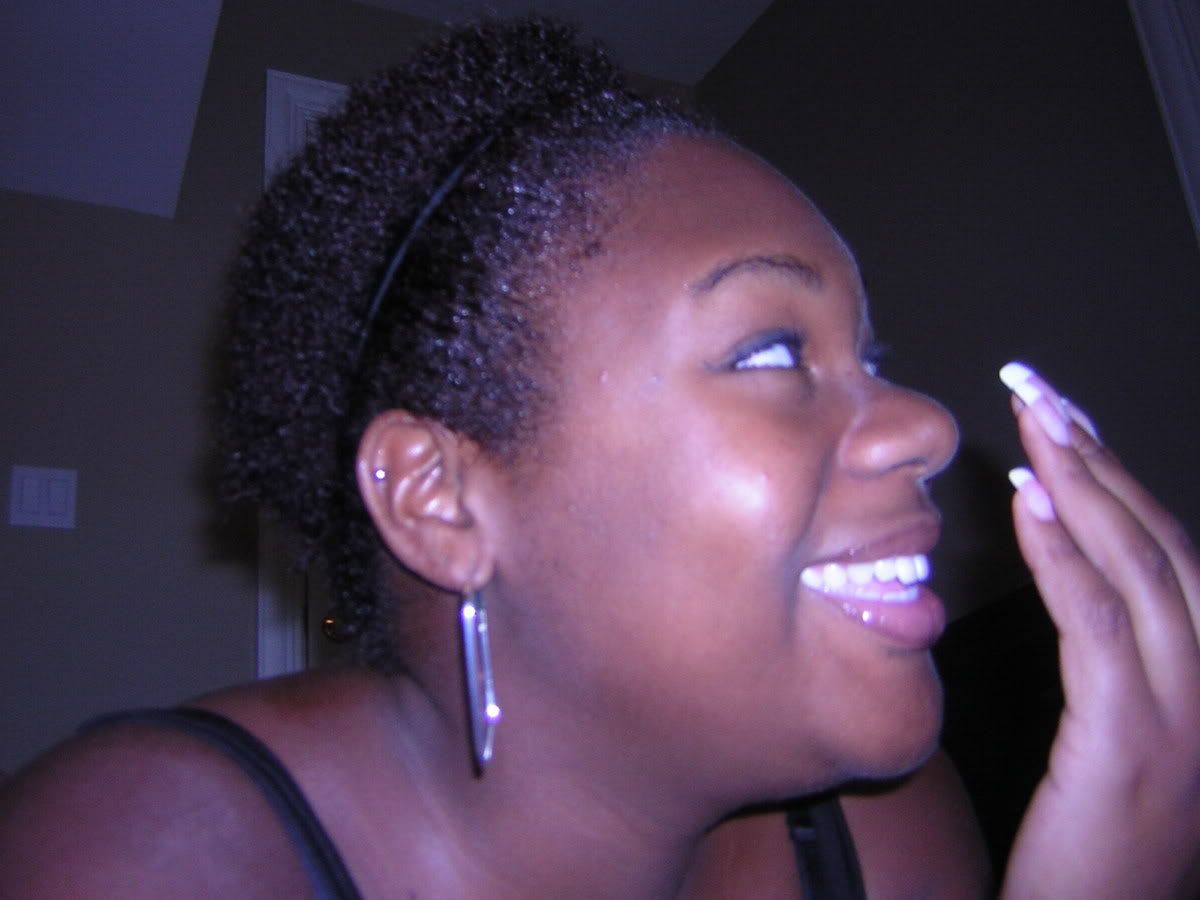 Oh yes….I wore it out! And I think one of the reasons why I don't care for the look any more is because I wore it so much. That and I change my polish every day. But I still like to do it on my toes!
There are many ways to do at-home French manicures. While some like to purchase the kits, I find that I can do the same thing that the nail techs do!
Here is what I use:
-White polish…I love Sally Hansen's InstaDri polish. The enormous wand is great for all-over coverage on the nail.

-Pure Acetone
-A firm brush (I use MAC 212 SE). I got this brush in a gift set and never used it. I found that it works perfectly for french manicures AND polish clean-up.
For this tutorial, we will be polishing these two bare nails.
Start off with polishing the tip of your nails. Don't worry about neatness here.

Dip your brush into a little acetone…make sure that the brush isn't TOO wet. You don't it dripping but make sure that at least the tip of the brush is wet.
At this point, I turn my nails so that they are facing me (uncomfortable, but it works!) and move the brush upward to clean whatever mess I made in my initial application. Because my nail beds are longer, I like to have a significant amount of white on my tips. It just looks better to me.

And viola!

It is really is easy! I think I may play around with different colors on the tips, just for fun. It's been awhile since I've done a tropical manicure and African manicure…the latter really does exist. LOL!

Are you a french manicure kind of girl or not so much? Oh…and don't forget to enter the Zoya Color Lock System giveaway. CLICK HERE!
Polish Pretty,