Happy Friday!
Fridays are usually dedicated to FOTD Fridays but I wanted to jazz it up a bit instead of just showing you my mug. Well isn't this funny….just a few days ago we were talking about areas on our body that we stopped fighting with and just started dealing with.
Say hello to my brows.
[NOTE] I forgot to take the silver clip out. I decided to upload the picture
anyway because it's so 'Clumps of Mascara'. HA!
They look okay now.
However, next week….
Sure, go ahead. Laugh it up but it really is a serious manner. I am ever so grateful for EcoTools and this handy dandy little brow set. It keeps my brows in check in between my threading sessions.
You know how much I love EcoTools, right? I did a post about them once before and was glad to see that I wasn't the only EcoTools lova 'roun here. Ladies all over the world are raving about these eco-friendly, affordable and high performance brushes. Even my girl Nikki in the Philippines is raving about the EcoTools mineral brush set.
So of course I had high hopes for the Brow grooming set. Did it deliever?
First…let's take a look at the deets of the Brow Grooming set.
Soft, cruelty-free bristles
• Natural & recycled materials
This earth-friendly set is packed with quality tools you need to look beautiful. And, it shows respect for the planet:
• Bamboo handle has a low impact on the earth's resources as it is a highly sustainable plant.
• Synthetic taklon bristles are 100% cruelty free.
• Sleek ferrule is made from recycled aluminum.
• Scirrors & tweezers are made from Recycled Stainless Steel.
• 5X lead-free mirror frame is made from bamboo.
(source)
The tools up close..
Oh girl, look at that cute little mirror.
Ec0Tools does it again. Another eco-friendly sweet set for only $9.99. The tweezers are precise and I love the "scoop" edges of the scissors. I have been using my brush every day and I just love the mirror….although it really does show EVERYTHING. Eek!
So what have we learned?
Make the right decision.
Cop your EcoTools Brow Grooming Set at drugstores and where ever else EcoTools products are sold.
Happy Friday, family!!
Stay beautiful….and green,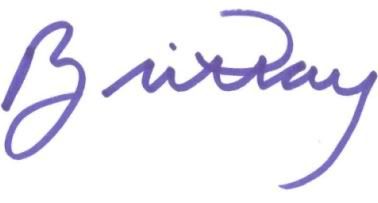 (photo credit)