In a world full of blue skies, money trees and gumdrop bushes, such would exist little pretty pink boxes full of cosmetic goodies. They would land right on your doorstep; like a little gift.
Wake up, girlfriend!
Pretty Pink Boxes do exist. I can't remember the last time I have seen something so darling, so useful and so…affordable!
"B, what is a Pretty Pink Box?"
It's just that, my loves.
See…
"OH! You mean it's an actual pink box!"
That's right. What sits inside of this little piece of heaven is a cosmetic newbie or junkie's dream; sample sizes and coupons of cosmetic companies (most are upcoming and coming baby companies!). This is such a genius idea on so many levels. From what I see, My Pretty Pink Box does two things.
It allows YOU, the consumer to try sample (and most time full) sizes of an array of beauty products. How frustrating is it to purchase an item that just didn't work for you? For only $11.99, you get the opportunity to try not one, not two or three, but MANY different products from many different brands.
AAAAND……My Pretty Pink Box also allows YOU, the entrepreneur, the make-up line creator, the inventor to get your products OUT there. With every purchase of a My Pretty Pink Box….you have another opportunity of getting your product to be seen, used and re-purchased.
Everyone benefits!!
Especially when goodies like these pop up….
You know you want one.
You know you deserve one.
Once a month My Pretty Pink Box goes out. And once you a month you can treat yourself to an affordable little gift. Actually…..GIFTS since you get so many products in that little box.
What do you think? Would you purchase one of these boxes for yourself? Or for your best friend? Ohmigoodness….wouldn't this be fabulous little surprise for Mom?
To find out how to BUY or BE IN My Pretty Pink Box, click HERE. The next My Pretty Pink Box will go out April 8th!
Because spoiling yourself ain't so bad,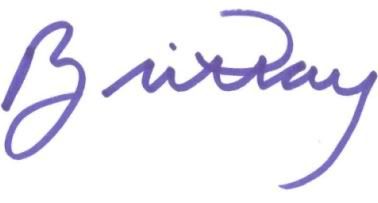 P.S.
Emails have been sent out to the Zoya Color Lock System Giveaway winners. Check your emails, ladies! Be sure to confirm with me your name and address before the goodies go off to someone else.