Happy happy Monday! This Mascara Monday almost didn't make it. I spent the weekend back home with friends and family which means good food, too much fun and sleep-less nights from having too much fun. Sleep deprivation has hit me hard but alas beauty news must go on!
Now this is one mascara that I have previously owned but never reviewed for Mascara Mondays. Once upon a time, I had major tude with this mascara. Has it since wow-ed me or do I still want to fight it in the streets? Peep the review!
L'Oreal Voluminous mascara

Price: 5 out of 5 (I got this for $3.99 at Target. Steal, baby!! )
Packaging (Brush Wand): 3 out of 5
Overall: 5 out of 5
What it claims: "Uniquely formulated to resist clumping, soften lashes, and build lashes to five times their natural thickness. Patented Volume maximizing brush thickens lashes evenly and smoothly, leaving them soft with virtually no flakes, smudges or clumps. Exclusive carbon black pigments provide up to 2x the intensity of classic L'Oreal shade." (source)

The truth: Dear Max Factor Volume Couture, I love you and all but I think that someone else may just take your place. Don't take it personal. It's a lashes thing. Always, B.
What I loved about it: OMG WTF! Is what I first said when I saw the volume that this mascara gave me. So yes….it's the volume that I love.

What I didn't like: The wand. Perhaps it could have been a little smaller? And thinner. Um yeah…this wand needs to go on a bit of a diet.
Overall: Wow! So first things first….if you have ever played around with a mascara and found that it just didn't work well for you, try it again a few months later. Or even a year later. I HATED L'Oreal Voluminous when I first tried it. Granted I wasn't as knowledgeable about mascaras then as I am now but I literally talked trash about this mascara to everyone I knew. For me, I found that it transported me right to Clump City. But I get it now….
….to really get the BEST out of this mascara, use only two coats. More than that and you may find yourself in some trouble.
Because it coats your lashes somethin' serious, you may endure smudging and smearing if you constantly rub your eyes. The waterproof version of Voluminous fixes that problem. If you are really looking for dark and dramatic lashes, this mascara has yo back, sis.
Would I recommend it?: Absolutely!! I would recommend this to any and everyone that is seeking insane volume!
My Other L'Oreal mascara reviews:
L'Oreal Double Extend mascara
L'Oreal HIP High Drama Volumizing mascara
A crazed mascara reviewer,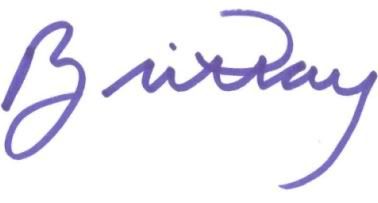 [EDIT]
My girl @allysonnewell on Twitter says that L'Oreal is buy 1, get 1 free this week at Walgreens. And guess what? The same goes for CVS! Get your drugstore shop on, yo!
Get 8 FREE Natural and Organic beauty samples with any Sephora.com purchase. Enter code NATURALBAG at checkout. *while supplies last.