It's Monday again! Which means it is time for another mascara review. Are yall sick of these yet? For some reason I don't get tired reviewing them. Ain't that somethin'? Continue reading to see what I thought about Revlon's newest mascara.
Revlon DoubleTwist mascara

Price: 4 out of 5 (I got this for $8.99 at Walgreens )
Packaging (Brush Wand): 1 out of 5
Overall: 2 out of 5
What it claims: "Revolutionary brush combines traditional bristles with innovative defining bristles for luscious volume and remarkable definition." (per packaging)

The truth: Revolutionary brush, my foot. Using this wand was a nightmare. Which is funny because at initial glance it looks fairly harmless.
What I loved about it: Kudos to Revlon for being unique in coming up with a wand that has traditional bristles AND the 3D bristles. The idea sounds cool enough.
What I didn't like: This needs only few words.
Overall: This is a huge FAIL as far as mascaras go. It has a great deal of elements that make mascaras bad.
-Difficult to use
-Clump-a-licious
-Wand is too big to control
-Formula makes lashes hard
I mean, honestly, Revlon…..what were yall thinking? First of all, while the wand does look pretty cool, it doesn't make much sense. Unless you "twirl" the wand, you won't benefit using both the "revolutionary brush" or "innovative defining bristles" in one application. I suppose you could apply one coat using the brush and then another coat with the bristles. That would work.
IF the wand was not so coated with icky mascara. I found that I picked up A LOT of product just from pull of the wand. And what a mess it was. The hole to the mascara wand is enormous so it makes sense as to why you end up pulling out a lot of product. Seriously, this hole is like bigger than the drain in my bathtub.
So aside from this heavily coating the mascara, you are also wasting a great deal of the mascara itself. Just look how much mascara is on this baby!
And the clumps speak for themselves.
Lashes with 2 coats of mascara
Would I recommend it?: Of course, as with any AWFUL mascara performance, I have to consider than maybe I purchased a bad tube. Which could have been the case. Or maybe it just really sucked. Either way….I ain't purchasing this one again. And if you have smaller lids/lashes….don't even think about it!
Really want to see how clump-a-licious this mascara is? Check out the video review. It's shocking!
What do you think? Did I just get a crappy tube or does Revlon usually have crap-tastic mascaras? What say you?
Enjoy your Monday!!
A crazed mascara reviewer,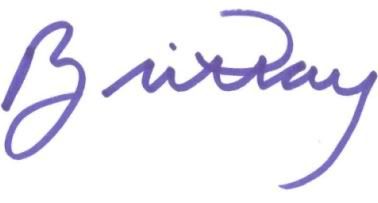 [EDIT]Clumps of Mascara readers are on it! Reader Lauryn has alerted me that this mascara is on sale at Walgreens for $6.99. Interested in trying it? Now is the time! Sale ends Saturday, May 2, 2009.