Welcome to another post of Amor de Lacquer….the series all about nail polish and nail care! Send me your requests, suggestions and ideas to Brittany@ClumpsOfMascara.com.
Time to introduce you to different brand of nail polish! One of the joys of being a blogger is discovering companies that I would have never known about had I not been a blogger. Seriously….the average consumer knows only what is in stores or what is talked about. BB Couture for Nails may not be familiar to all nail polish fans YET….but honey, they should be. This is one brand of polishes that has my heart. And my money!
BB Couture for Nails (like most if not ALL of the nail polishes I wear) do not contain toluene,formaldehyde and DBP free.They are also 4-in-1 polishes.
"Uh? What?..please explain, B"
Okay, lemme break it down. While the average polish would usually need a base and top coat, BB Couture for Nails polishes have the base coat, top coat, nail color AND nail strengthener in one. Ain't that fly?
I played around with a few of the colors…
I reallllly love orange polishes. But I ohmigoodness wow-oh-wow REALLY love orange cream polishes. How stunning is that? It's perfect. It's loud. It's for summer and it looks like a tangerine and 40 watt bulb had a baby. And named her Tangerine Scream.
*crickets*
You know what I mean….hehehe.
This is hands down the BEST green that I own. No, I'm serious….and I own some good greens. See?

Poison Ivy is just…perfection. It is pleasing to the eye and compliments my nails something serious. If the Wicked Witch of the West wore nail polish….she would probably rock this.
You have to enlarge this picture to see the dimensions of this color. Without the red/purple/blue sparkles it would be a boring berry with no personality. BUT, the sparkles make it pop and gives it a serious attitude. The only thing that I don't like about this polish is that it is pretty tough to remove. But what do you expect from glitters?

This color is in my Top 5 favorite blues stash. How beautiful is it? It reminds me of the waters of Oahu, Hawaii. The silver flecks are just….I mean, wow. Look at them! I have never seen a bue like this before. It is truly one of a kind!
Application of BB Couture for Nails polishes are good. I find that they are a little on the thick side. I had to add some thinner to most. Each are two coats except Dragon's Breath which was a little streaky. I can not WAIT to order some more BB Couture polishes. They have so many! And for all polish people. For the conservative work go-er (that's me) and the rockstar on the weekends (that's me too!). I do wish that they were a little cheaper. $9.95 a polish is a little rich for me. Also, I wish their website was a little more detailed with HOW the polishes look. Blocks of color? Not so much!
Still a brand worth checking out. Click here to visit the site!
Have you tried any polishes from BB Couture for Nails?
Your fellow nail polish junkie,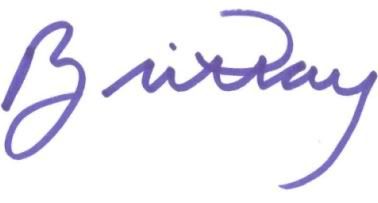 ETA: BB Couture for Nails are also available at OverallBeauty.com. Some are even discounted. Click here to visit. Thanks Lucy!