So guess who is like, um….watching a recent TV show? Haha…me! You name a TV show that aired in the past 5 years and chances are I probably haven't watched it. The Boondocks, The Office, RuPaul's Drag Race and The Bad Girls Club (so randomly trashy…lol) are the only exceptions. Buuuut, I'm catching up on Glee!! I'm really excited about this because now I have things to talk about with my friends other than beauty news.
Sooo, if you've ever watched the show, I'm sure you've seen some of the ladies rock fabric headwraps. Like Amber Riley who plays Mercedes for example….

How cute is this? It's the perfect way to add personality to the hair. In fact, Aussie's celebrity stylist says, "…you can use a scarf, an old dress you cut up or go to your local fabric store and find your favorite pattern." Back when I had an afro, I wore fabric headwraps ALL the time.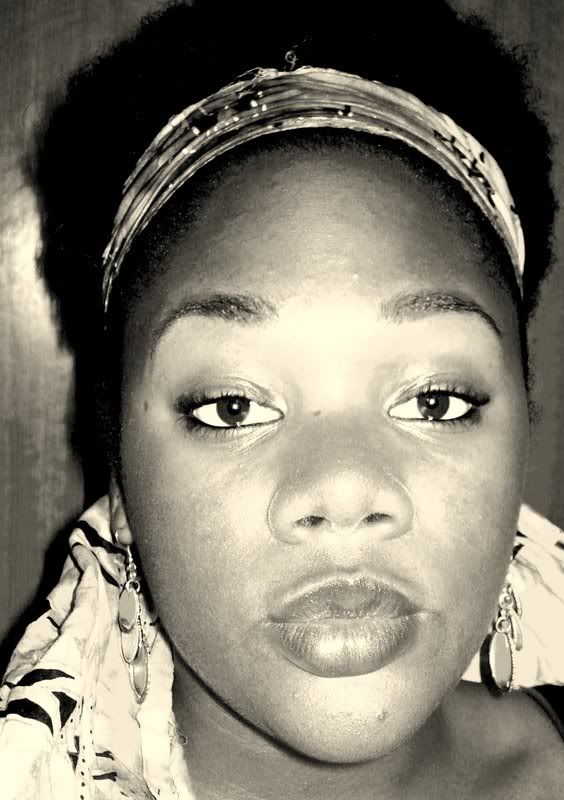 I may pull one out again for old time's sake. In the meantime, I'll be patiently waiting for the next season of Glee.
Yeah….this TV watchin' thing ain't so bad!