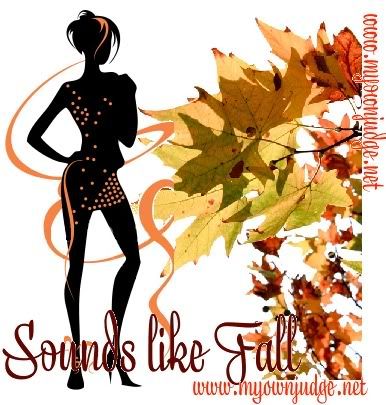 Welcome back COM readers for another guest post by Miss Yaya from My Own Judge!! While I attempt to assign myself as the style guide while Miss Britt is not looking, read on about making your wardrobe work through all seasons and through the thinnest of wallets.
For many, the weather is getting frightful and a summer wardrobe is starting to look as flimsy as swimsuit attire in a snowstorm. But apart from the hoarders and overprepared girl and boy scouts who have separate sets of attire per season (guilty), who has the space and time to separate wardrobes and store unused items? Money and space are getting as precious as air and water, so who's to know what to do when looking at camisoles in weather best described as 'brick cold'?
For y'all warm weather folks, let me tell you. I'm jealous. Why do I have to hear about your beach going shenanigans when my teeth chatter while crossing the street? Have you no shame? Do you not understand cardigans are needed for more than just AC filled offices?!?! I can rant forever of course. Or I can let y'all in on a few secrets.
We all spend money on wardrobes. Some more than others, but none can refuse the claim that a precious money is spent to cover our bodies. So how do we make the most of our money and the biggest bang for our buck when temperatures shift?

Layer effectively:
Remember that underwear is not limited to being your singular layer of fabric underneath your outside clothes. Thermals, long-johns, etc. are great for holding the heat that your body needs in colder weather. Not a fan of waffle knit articles? Make use of leggings and stockings (men: long sleeve plain tees & workout pants work as well) under your jeans and dress pants. Dress pants of all things have a tendency to waver around your legs sometimes when you walk. This lets wind and cold seep through. If the waists seem too high, choose a fun pattern to fold over your pants as part of your outfit. (You can try this in a fitting room or in the privacy of your own home to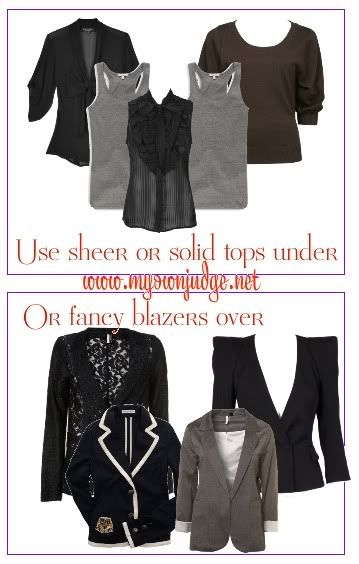 insure you look fine. Trust me.)
Mix fabrics:
That soft, super thin tee/blouse you were raving about in the heat of July not keeping you warm? Slip it under a button down or a sweater. The mix of fabrics (and layering) will add warmth as well as aesthetics to your getup. And let's not forget – make use of your summer clothes.
Purchase additional staples:
Blasphemous? How to save money by purchasing more? Give me a chance! You only need a few staple items to add to your summer clothes to make it fall and winter appropriate:
jacket
blazer
scarf
gloves (depending on the severity of your climate's chill/freezing factor)
boots
Sound pretty simple right?
A blazer can warm up many a light top. Imagine those three quarter sleeve items you have. They aren't too cold but not too warm either, but they fit just great under a blazer (which adds all the warmth you miss in the first place). These buggers also have a knack for making the person who wears them pretty snazzy looking. For men, they make a t-shirt and jeans combo look neat and put together, and for women they can nip in at the waist just
right to have us looking like Coke bottles all night.
The warm-up ad(dress):
The tricky part about dresses for gals? They're usually not floor length and made out of wool (and if they are a lot of us are not inclined to wear or purchase them).
So what do we do about those to die for strapless mini dresses we bought in May and have yet to wear?
Check out my cornmuffin of a slogan in the image to the left. "If cold feet is what ya got, leggings are what's hot!"

All laughs aside, this year above all we have been given carte-blanche with our leggings. Leopard spots, lace, (p)leather, sequins, and whatnot! Pay close attention to the dress you wear and pair leggings or stockings aproppriately. If you are wearing patterns up top, keep it simple below, same vice versa. Have a soft material dress – stay away from textured tights to prevent the lumpy bottom look at the Christmas party. Most important, wear what you feel good in.
Feel free to use that blazer or scarf as a cover up for your summery dress. Once you get to the party and you hide the evidence, no one will know how you managed such a display of skin without freezing (unless they too read Clumps).
So when you want to be financially savvy with frigid fashion? Layer it on like a cake (or onion a la Shrek), mix textures, and keep reading you some COM!


Disclaimer: Neither COM nor Yaya are in anyway responsible for readers taking this advice too far. If you live in an arctic environment and need a bear for warmth, these may not be the best tips for you. Remember to take the tips and make them your own!