Welcome to another post of Amor de Lacquer….the series all about nail polish and nail care! Send me your requests, suggestions and ideas to Brittany@ClumpsOfMascara.com.
So um….have y'all been keeping your eyes on Sally Hansen's polishes? Lately they have REALLY been surprising me with fabulous colors and collections. I mean…they seriously have something for everyone.
A few weeks ago I was doing my weekly drugstore run when two of their stands literally knocked me over.

Exhibit A…

The colors are insane, y'all. I've played around with the wide Insta-Dri brush before and while it takes some getting used to, I can appreciate it. One stroke and your entire nail is covered.
Exhibit B…

Now these seem to be the new kids on the block. What a wonderful debut. That Grass Slipper (cute name) has got to be mine! I love the bottle designs too. But the $7.99 price tag? Not so much. Oh wait….remember when I reviewed the Tracy Reese for Sally Hansen collection? I think that this is the same polish but with a new look.
I love the Extreme Wear polishes.

Twisted Pink layered with In The Spotlight run for less than $3 each but they are even cheaper than that with a Walgreens or CVS buy 1, get 1 free sale. Holla!
And then they have the Diamond Strength polishes which is a line that my Grandma and I can both choose from. Mommy's Mommy in Ohio would probably choose something like Toast of the Town…

Whereas I'd head towards Mon Cherie…

And they have plenty of options in between. Even lovely silver and gold glitters.

I like the Diamond Strength polishes. With extended wear, they really do seem to keep the nails nice and hard with minimal chipping. Gotta love it!
Sally Hansen is really making me smile. Their website is even user-friendly. That is a total rarity for a drugstore polish brand. Now I know what you're going to say next.
"B, stop bragging! Sally Hansen isn't even sold in the Philippines/Aruba/
Canada/Trinidad/the Netherlands/Kenya."
I know, right? I have friends in the states that can't even locate newer Sally Hansen collections. It seems like distribution is limited. Whyyyyy? *tears*
Hopefully in 2010 we'll see Sally Hansen not only come out with more gorgeous colors but hit your favorite store in your city.
Are you a Sally Hansen fan?
Your fellow nail polish junkie,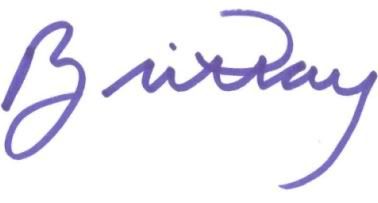 This review contains a sample product sent for post consideration. Read our disclosure policy here.