Happy Friday, sugar plums! Can y'all believe that January is almost over? I'm kinda sad about it. After December, January is my favorite month. It's a new year, I turn a year older and there is a certain refreshing awakening that comes with January. *sigh* But who knows? February, I'm sure, will be full of possibilities. 🙂
Okay, sooo….I had the opportunity to play with Stila's jewel eye shadow palette and hot dog! Talk about glittery wonderland!
Here's an up close look at this palette.
Stila says that, "the Jewel Eye Shadow formula creates a glistening wave of color that glimmers and sparkles across your lids like no other to give your eyes a brilliant, sequin-like reflection." (source)
Can't say they are lying there! I was a bit hesitant to use this palette because glitter always manages to seep into my eyes and make me want to scratch my eyeballs out. It never fails. But I didn't have that problem with these shadows. They don't produce as much fall-out as other shadows. The trick is to pack it on.
I also wetted my brush a bit which gave me a bit more color. And viola!
Last weekend I rocked the pink all over the lid…
Loved it! The pink popped better on brown skin than I thought it would. I wanted to see if it would do well for a 'safe for work look' too. So here's what I did…
FACE:
MAC Studio Finish concealer in NW45
MAC Sweet As Cocoa blush
Stila's Yumberry Crush lip and cheek stain <—still so in love with this!
EYES:
L'Oreal HIP cream paint in Witty
Too Faced Shadow Insurance
Stila Jewel eye palette
NARS Edie eyeshadow
Urban Decay 24/7 liner in Zero
Stila's waterproof liquid eye liner
Black Shimmer mascara
LIPS:
Stila Amethyst Lip glaze
See….the fall-out isn't that bad, is it? I do wish it was a little more pigmented though. And at the end of the day I noticed glitter ALL over my face. This look may be a little TOO much for work though, uh? I'm going to try to do a super intense look with this palette. I am going to use a serious base. Like NYX's Milk jumbo eye pencil. 10 points to Stila for coming out with a mega cute palette! You can snag it here for $32.00. It's limited edition so hurry hurry!
Of course I had to do some semi-glittery nails too…
And I dyed one of my locs purple.
Yeah…blame it on the glitter. I've been feeling rather funky and colorful lately. Am I the only one? I just LOVE color and can never have a favorite one. Although I've really been in love with greens and purples these days.
Love that Stila palette? Want it? Not a fan of glitter on the lids?
See you next week!
Have a fabulous weekend,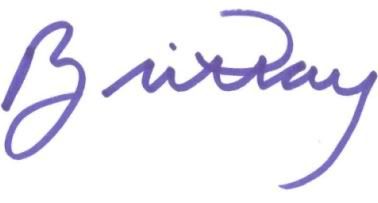 This review contains a sample product sent for post consideration. Read our disclosure policy here.