Welcome to another post of Amor de Lacquer….the series all about nail polish and nail care! Send me your requests, suggestions and ideas to Brittany@ClumpsOfMascara.com.
Nubar does it again. I think it's safe to say that they are indeed one of my favorite nail polish companies EVER. They are always coming out with super unique collections. The Prisms collection is nothing but…wait for it…holos! Holos=holographic=death by love and admiration. Just look at these babies…
Brilliant actually looks more stunning than I thought it would. If I'm going to wear a light pink (gag), this is the way to do it!
Jewel is one of those colors that makes you say "Hmm…". I didn't have high expectations for it. Not sure why because Nubar's Chocolate Truffle collection totally sold me on browns but Jewel was just "different".
*drops jaw* Niiiice! And just to get an idea of how bling-tastic it is, check this out. *swoons.
Absolute is okay. I do wish it was more opaque because then it would have been STUNNING. It took a good 3 thick coats to cover up my stained nails.


Essence is should probably switch names with Jewel. I'm not the biggest fan of this rosy pink but it applies beautifully.
Gem is Jewel's little sister. It has a little more gray in it but the same amount of holographic shimmer.
Spark looks funny on me but I still like it! It's a tan with personality.
Prize is definitely my favorite of the bunch. It was opaque after only two coats and sparkles and shines from a mile away. Love love love this color!
Treasure is purple and that is reason enough enough for me to love it. It took three coats to reach complete opacity. It isn't on Color Club's Wild At Heart level but it certainly earns its place in the collection.
Yay to Nubar for stepping out of the box again! Holographic polishes are rarities so I hope this collection spearheads some kind of trend. I didn't have any application problems with these babies although I do wish they were all all more opaque. Especially Absolute. How cool would it be to see a dark teal holographic? *faints*
Nonetheless, Nubar has impressed me again and I will continue singing praises about this nail polish brand.
You can get the entire collection here for $59.95 or buy them individually for $7.29/ea.
Other Nubar collections I've reviewed:
Going Green
Modern Mattes
Chocolate Truffles
Any holo lovers out there?
Your fellow nail polish junkie,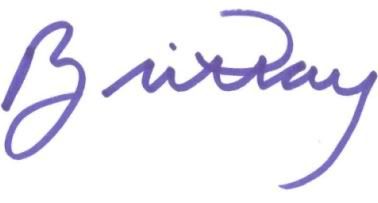 This review contains a sample product sent for post consideration. Read our disclosure policy here.