Welcome to another post of Amor de Lacquer….the series all about nail polish and nail care! Send me your requests, suggestions and ideas to Brittany@ClumpsOfMascara.com.
Spring time is here! Can you feel it? Nah, I'm jivin'. Even Florida isn't feeling quite Spring-like to me just yet. I ordered 80-degree weather a few days ago and it still ain't here!
Humph! Well, in the meantime we've got a gorgeous Spring collection from Zoya. I have been getting so many emails about collection so please excuse the delay. Better late than never, riiiiight? This collection is all about 'metallic oil slick' looking polishes, per Zoya's website. (source) Perfect for Spring!
Hit the jump to see up close swatches of each polish.
Adina was the color that many folx emailed me about. This color reminds me of a light purple marble. It is definitely the most unique in the bunch but I'm not too sure how I feel about it on my warm skin. Hmm….
Reece is totally awesome and although I have a polish like this in my collection (the name escapes me) I welcomed Reece with open arms. It is super pink with gold undertones. Loves it!
Happi is is like Reece's little sister. The pink is taken down a few notches it's actually wearable enough for me. I'm not the biggest fan of pink polishes (so blah and expected) but with that added shimmer…I could work it a bit.

Gwin is urnge as us folx in the South say. Urnge means extremely orange. Gwin actually has a lot of red in it too but mannnn, I LOVE how it looks!
Lana is like Gwin minus the orange. What is left is a ton of red but you still have that beautiful gold that radiates a mile away. Yikes! The application on my middle finger is no bueno.
Laney is a super metallic silver that I just love! I love silver polishes….especially when they are opaque after only one coat.



Not bad for a Spring collection, Zoya! Although I would have loved to see an unexpected color like green. A metallic green would have been awesome. Something on the lines of Zoya's Midori which I still rock to this very day. I only applied two coats for each color, which is great! Oftentimes metallic polishes can be a hot streaky mess. I didn't experience any problems with these babies though.
Which one is your favorite?
Buy these and more for $7/bottle at Zoya.com.
Your fellow nail polish junkie,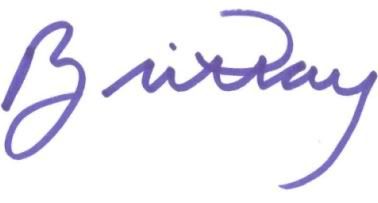 This Day in Black History
:
1920-The Negro Baseball League was founded.
This review contains a sample product sent for post consideration. Read our disclosure policy here.