Good ole' Maybelline has graced us with not one, not two but FOUR new mascaras under the XXL Pro by EyeStudio line. Now if you know anything about Maybelline mascaras, you may remember the original XXL mascaras. I've reviewed the Volume and Lengthening before. Don't quote me on this, but I think that the XXL Pro will replace the XXL mascaras. Aside from the colors, the packaging doesn't change so it makes me wonder if the formulations have.
Of course the only way to figure this out is by reviewing them.
First up…volume!!
Maybelline XXL Pro Volume
Hit the jump to see if it rocks or rolls…into the garbage can, that is. 😉
Packaging (Brush Wand):
3 out of 5
Overall:
3.5 out of 5

What it claims:
Per the packaging…
The truth: It's aight…I don't know about this microfiber thing. I didn't experience any of that.
What I loved about it:
Um, I couldn't find anything to REALLY love about it.
What I didn't like: I don't feel like I got enough volume. Boo!
Overall: I always have high expectations for mascaras that claim to volumize. These mascaras excite me more than lengthening and curling mascaras. Volume=bigger and lusher lashes and that's just so me! Maybelline XXL Pro Volume, like all of the XXL Pro mascaras, are dual ended.
You've got a primer on one end and the mascara on the other.
La Primer…
La Mascara…
I'm not the biggest fan of these wands. I mean…they aren't bad but I wish they the bristles were a little further out. Now here's the thing about the primer…although it goes on white, it disappears after applying the mascara.
I know, what you're thinking, "What's the point of this mascara? And does it really make a difference?" Truth is…it does! Watch this…
Lashes with 3 coats of mascara
First the primer…
…and then viola!
Left eye: mascara WITH primer
Quite the difference, uh? So while it seems like an unnecessary step, the primer actually works. But I'm not all that impressed with the volume I got. Because I didn't get much. Lengthening was good but come on…where's the cream filling?
I also found this baby to be a tad bit flaky. Could it be because my lashes were coated too much? Maybe.
Ah well…I hope the other XXL Pro mascaras don't let me down as much
Would I recommend it?:
It's not a must have. Snag it if it's on sale.
Has anyone tried this mascara yet? Whatcha think?
A crazed mascara reviewer,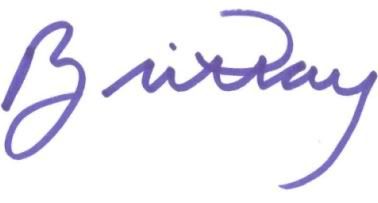 This review contains a sample product sent for post consideration. Read our disclosure policy here.