Happy Friday, beautiful people!! Today's FOTD is of me sporting a look from another Black Opal palette. KP, our guy editor, is on his way on a week long tropical vacation. I'm somewhat a little insanely jealous so I decided to dip into a palette that could bring the Caribbean to me.
Well, it ain't exactly the beaches of Negril, Jamaica, but it'll do!
A closer look of this palette…
If you are slowly trying to build your collection and want some affordable blues, this palette is it!!
The colors are highly pigmented and blend-able. Like the Gold Galaxy palette I featured, they are a bit frosty. To bring that frost-level down a bit, use a nice and creamy base. I used NYX's Milk but I think a blue base would have really made this look pop a little more.
What I love about these palettes is that very color has a purpose! I ended up using every single one somewhere on my lid. And that itty bitty blue/black color in the middle is a dynamic crease color. I can see myself using that on regular.
For my lips, I used a bangin' neutral combination!
Iman Cosmetics' Strip Tease + Napoleon Perdis Nude Awakening + Stila's Peach Cobbler=love.
For my cheeks, I used Lancôme Ageless Minerale Blush in Brilliant Berry.
Stay tuned for a review of that. It's such a luscious mineral blush. The final look:
I love taking pictures in the car because it has the best lighting but there were WAY too many people around so I have to sneak down in my seat a bit. HA!!
I'm very impressed with these palettes, Black Opal. Oh! And I'm still oh so in love with Sally Hansen's Hidden Treasure. I've got it layered over Diamond Cosmetics' Matte Burgundy.
If you still can't find that Hidden Treasure, Nubar has one JUST like it!! I'll be reviewing that soon too. There is always something to look forward to on Clumps. Weeee!!
Anybody got any Memorial Day plans? I'm headed to West Palm, Hollywood and Miami for the weekend. Let's see how many BBQs I can crash. 😉
Love you guys! Have a safe and wonderful weekend,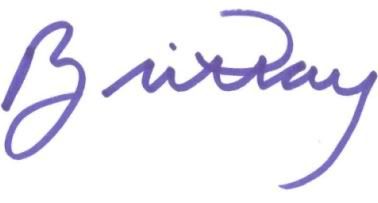 This post contains a sample product sent for post consideration. Read our disclosure policy here.