It's been a while since I've done a rockin' pink lip. So I pulled out a lippy that I don't wear much but love nonetheless.
That's Stila's Jewel Lip Glaze in Pink Diamonds. That paired with a shimmery but kinda muted pink eye from L'Oreal HIP gave me just what I was wanting.
There's not much to say about this look other than it took me 5 minutes to do. Pink paired with brown on the outer-V will always be a fabulous combo in my book!
And this is totally random but how amazing are grits?
I normally eat oatmeal for breakfast but lately I've been switching over to grits and OMG…I could eat it for every meal. Maybe it's the Southern girl in me.
On to the look!
FACE:
Iman Luxury Radiance Liquid Makeup
(only on the cheeks)
NARS Crazed blush
EYES:
Too Faced Shadow Insurance
L'Oreal HIP metallic shadow duo in Sculpted
NARS Albatross highlighter
NARS Edie eyeshadow (between crease and brow)
Sally Hansen Natural Beauty Forever Stay eye pencil
Stila's waterproof liquid eye liner
….and a secret mascara that I'm testing for Lancôme
LIPS:
MAC lip liner in Vino
Lancôme Color Design in Pink Preview
Stila Jewel Lip Glaze in Pink Diamonds
Gosh…what is it about pink lips that make me feel like I have to poke my lips out? HA! And I'm wearing my c/o 2003 Lincoln High School senior shirt in those pics. Insane! Like…why do I STILL have my class shirt? HA!
And that's all, darlings! Simple but sweet.
Random Question of the Day: What would you rather eat for a year? Grits, oatmeal, cream of wheat or porridge? Or would you rather go without breakfast until lunch time? As much as I love grits, I'd have to go with oatmeal because they've got some nutritional value to them.
Off I go to NYC for the weekend, darlings! I'll be tweeting my adventures at The Makeup Show along the way. Ciao!
Have a fabulous weekend,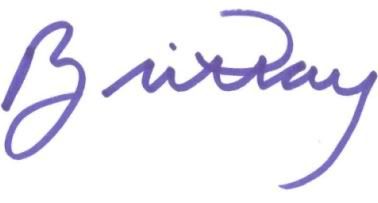 This look contains a sample product sent for post consideration. Read our disclosure policy here.