The lovely folx at NYX are gifting us with a gift bag that was given to celebrities at their Decade Anniversary celebration!
I'm sooooo happy for them. NYX is one of my favorite brands ever and this gift bag is giving me life! Yep, that's me being dramatic again but I would trade my Blackberry in for these goodies, y'all. Check this out.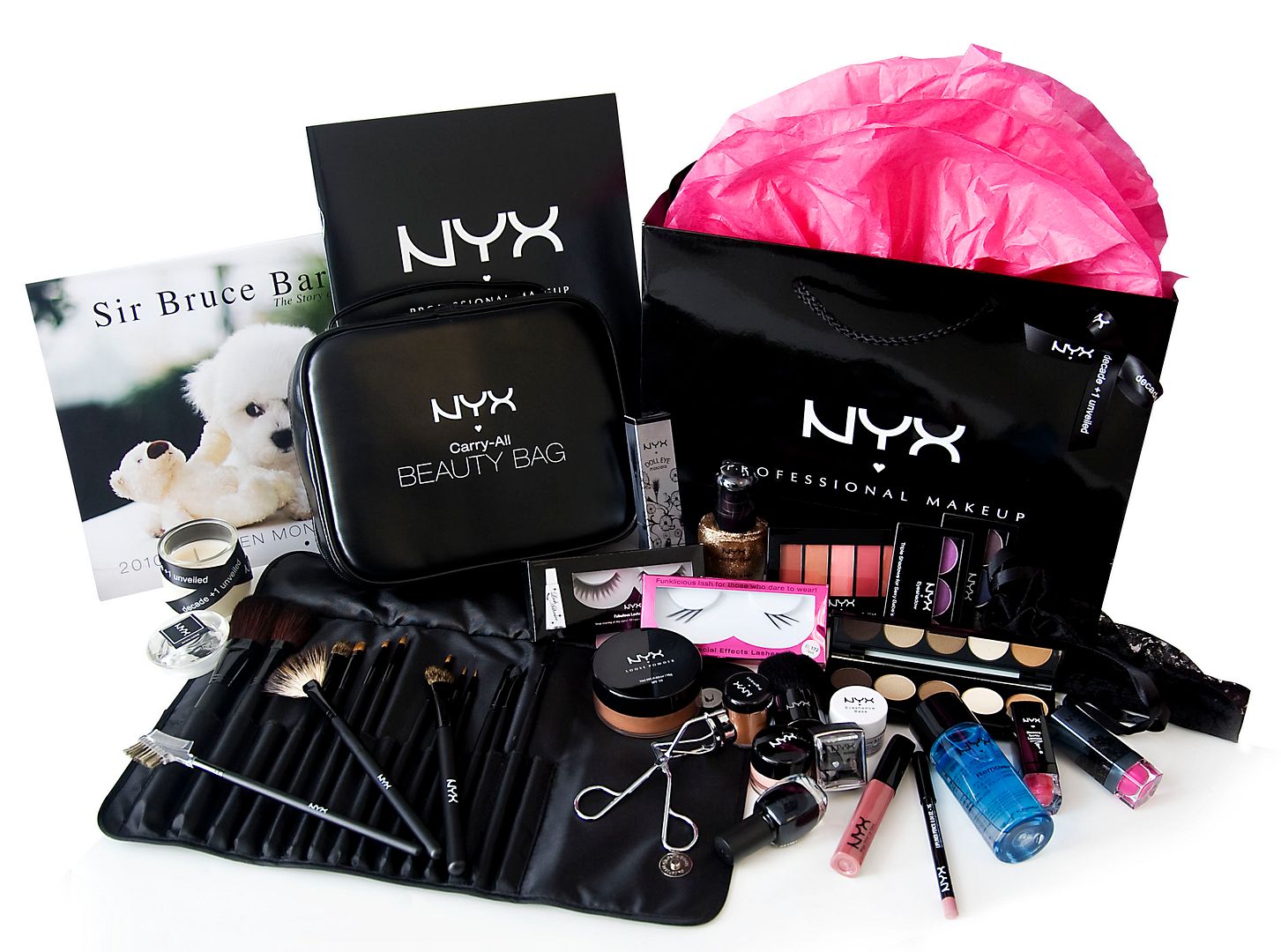 You want it, don't you? Here's how you can win!

 Leave a comment and email address in this post telling me your favorite NYX product. If you don't have a specific one, tell me what you love most about them. Their liners, glosses, lashes, 
polishes…? Whatcha think?

Rules:
-U.S. and Canadian residents only
-You must be subscribed to Clumps of Mascara

-Contest ends Sunday, June 13, 2010 at 12:00 am EST. Submissions after that will not be valid.
-Winner will be selected at random.
-Family members/personal friends of B are not eligible—haha! *blows raspberry* 😉
-In the event that a winner does not respond in 3 days, another person will be selected.