Welcome to another post of Amor de Lacquer….the series all about nail polish and nail care! Send me your requests, suggestions and ideas to Brittany@ClumpsOfMascara.com.
Nubar tries again to wow us with another unique collection. And like ALL of their collections, it works. This is one brand that keeps me on my toes as far as collection excitement goes. You never know what they're going to come out with next.



Night Skyline consists of what Nubar calls 'the shifting colors of the evening's sky' (source). The 4-piece collection retailed at $24.99 includes three polish with a matte finish and a top coat. The idea is to rock the matte polish in all of its shine-less fashion AND apply a top coat if you need some extra bling. I get it, Nubar but this is what a lot of us have been doing for quite some time. I've always deemed matte polishes as versatile because you can wear them two different ways.
So the idea isn't new but with Nubar's creative collection theme and name, you can't help be but drawn in.
Sunset is a stunning rich gold that is one of the few golds that compliments my skin tone. I think I prefer gold matte. It just looks so interesting and silky smooth.
Twilight reminds me a lot of Zoya's Loredana, a similar gray matte polish that debuted in their Matte Velvet collection. Twilight does have a wee bit more silver in it but going on with the night sky theme, it works!
Midnight is your typical matte black polish. What I like about this one is that it has a bit of shine to it. In fact, it doesn't look matte at all. Could this be enough to sway our matte haters?
In a separate 1-piece collection comes Nubar's 2010.



If you've been on the hunt for its twin, Sally Hansen's Hidden Treasure, this is the best way to go. 2010 is intended to be used as topcoat and it is a winner with all of its reflective glitter in a polychromatic base. Sounds technical, I know but watch this…


Hot stuff, uh? And it can be used on ANY kind of polish. Not bad for $7.49. You can cop that here.
Other Nubar collections I've reviewed:
Going Green
Modern Mattes
Chocolate Truffles
Prims
Sparkles
Risque Reds
Fortress
Your fellow nail polish junkie,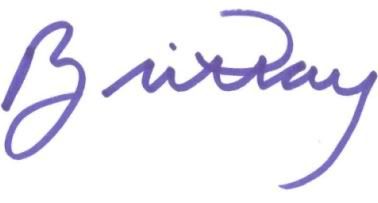 This review contains a sample product sent for post consideration. Read our disclosure policy here.