Prepare to be mesmerized. I can't remember the last time I've seen so many tiny eye shadows in one sitting. BH Cosmetics have recently debuted the 3rd edition of their 120 color palette.
No need to adjust your computer's settings. I waited for a super sunshine-y day here in Central Florida to photograph these shadows so that I could display their true awesomeness.
While I haven't tried the 1st and 2nd editions, I think the main difference are the color options. The 3rd edition has bright AND neutral/night time color options whereas the 1st and 2nd editions seem to fall moreso on the brights side.
What BH Cosmetics says about the palette:
• One 
palette 
contains 
2 
layers,
 which 
are 
portable 
and 
convenient 
to 
use

• Long
lasting, 
easy 
to 
mix
 and 
match
 for 
hundreds
 of
 different 
make‐up 
styles

• Super‐fine
 powder
 produces 
even, 
long‐lasting 
makeup.

• Feels 
light 
and 
soft

• Easily
 create 
clear
 and
 brilliant 
eye
makeup 
finish

• Includes 
matte 
and
 shimmer 
colors

• BH
 Cosmetics 
case
 size 
is 
9″
x
6″

Allergic to talc or mica? This is not the eye shadow palette for you as these shadows contain both.
Bottom line? I'm impressed! This palette is truly the best of both worlds. Every color you could ever need would be here. The mattes are rich and pigmented and the shimmers are adhere beautifully to skin without looking washed out.
The palette contains two plates that sit on top of each other. To reveal the one at the bottom, simply locate that little purple ribbon…
And gently lift…
You won't damage your shadows with this simple action, but over time, I can see an accident happening. I think I would much prefer a flipping action…you know, kinda like a book. That way both palettes are in place and can be moved with ease. By removing one palette, my clumsy self is liable to accidentally knock it over. Which has happened one too many times in my beauty life.
*moment of silence for products that fell from the bathroom counter and died*
Other than that, I find myself dipping into this palette more than any other palette in my stash. The neutrals are perfect for work and the brights allow me to channel my inner rockstar on the weekends. Yeahhh baby! The shadows fit snuggly in their spots, so if you're a depotter, I don't think you'll have much luck with depotting these kids.
Pics of the palette in natural lighting.
Indoor, no flash…
Some random swatches from the brights…
Not bad for a single swatch and no base, uh? A few of the mattes are frosty, but nothing that a good solid creamy base can't take care of. I love that for every other matte shadow, there seems to be a similar color in shimmer. Such is the case with the two reds that are in the palette. One is a matte and the other is a shimmer. Genius!
From the neutral/night time palette…
I know, I know…neutrals and night time shadows are on opposite ends but this palette seems to cover all such colors. It goes from the matte browns that I love applying in my outer-V for work to the rich and highly pigmented chrome-esque shadows perfect for smoky eyes. Very well thought out, BH Cosmetics!
But you know what I would have liked to see? A mirror. All of their other palettes seem to have one. I tend to take palettes with me when I travel and when you're fighting for a mirror with 3 of your sisters, a mirror attached to a palette is a necessity.
The palette retails for $34.95 and you can snag it from the BH Cosmetics website here. As far as getting bang for your buck, I think you'll get it with this palette. I know that over $30 may be a little steep for some, but considering that you're getting 120 shadows….it really isn't a bad deal. Especially if you're a newbie to the make-up world or just itching to find some inspiration.
Of course I'll be cranking out several looks with this palette. I'm also going to do a video review so brace yourself for that. Y'all know how I am when I do videos. HA!
So what do you think?
Your fellow nail polish junkie,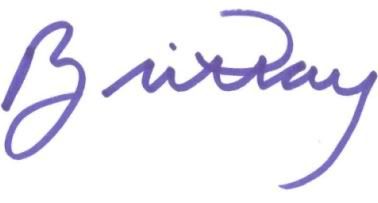 Check out the blues look I did using my BH Cosmetics palette.
This review contains a sample product sent for post consideration. Read our disclosure policy here.