After cranking out blues and greens for the past few weeks, I wanted to take a look at the neutrals in the BH Cosmetics' 120 eyeshadow palette. I wanted to do something simple and work appropriate. But y'all know me…I had to crank it up a bit with some colorful liners.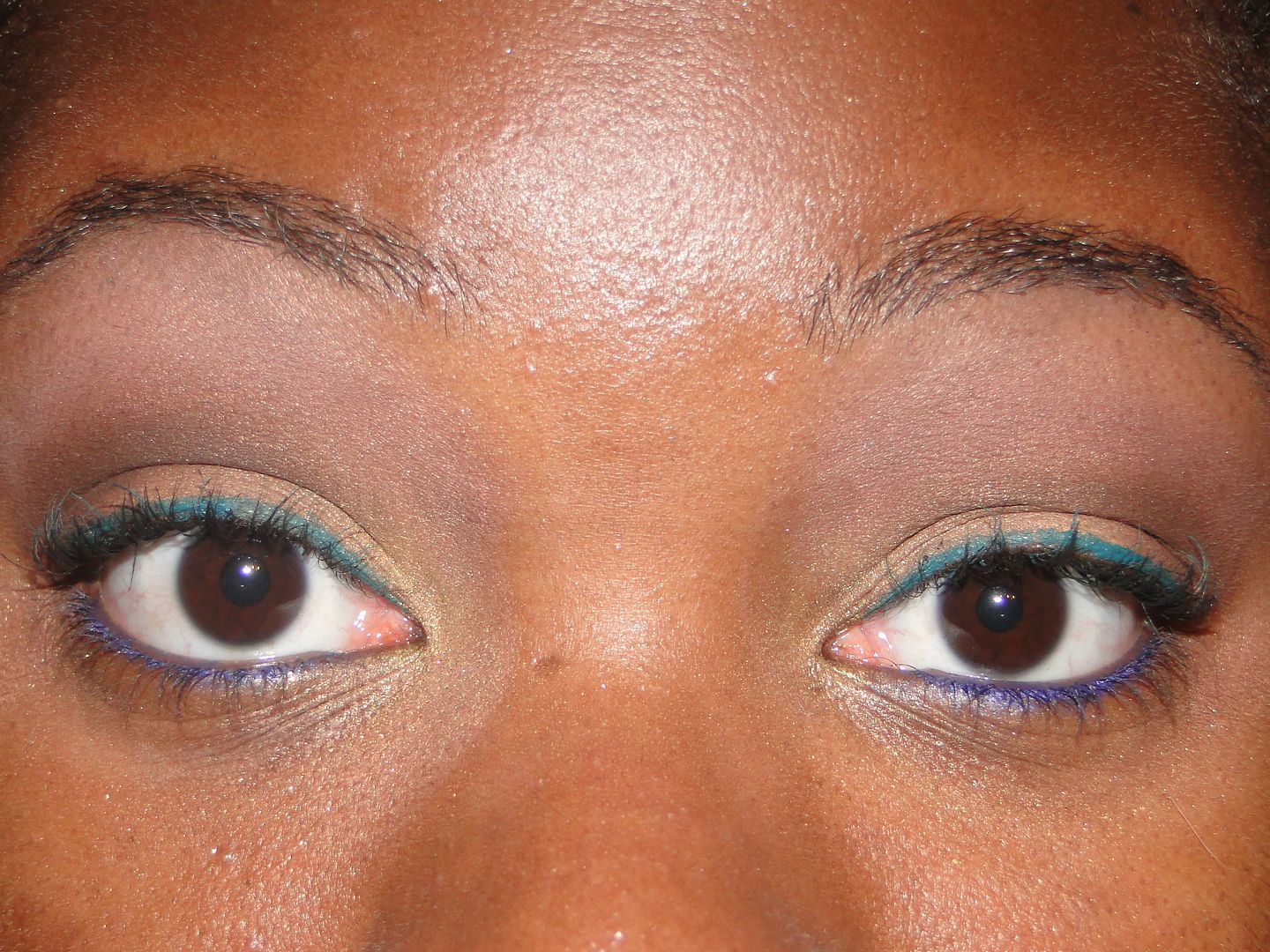 One thing that I wish the BH Cosmetics' palette had was more golds and browns. They lack a bit in that area but I worked with what I had. I prepped my lids with Too Faced Shadow Insurance and L'Oreal HIP cream paint in Witty.
I grabbed a shimmery yellow gold and placed in the inner-V.
But the fall out was less to be desired. It ended up on my cheeks and all over the palette.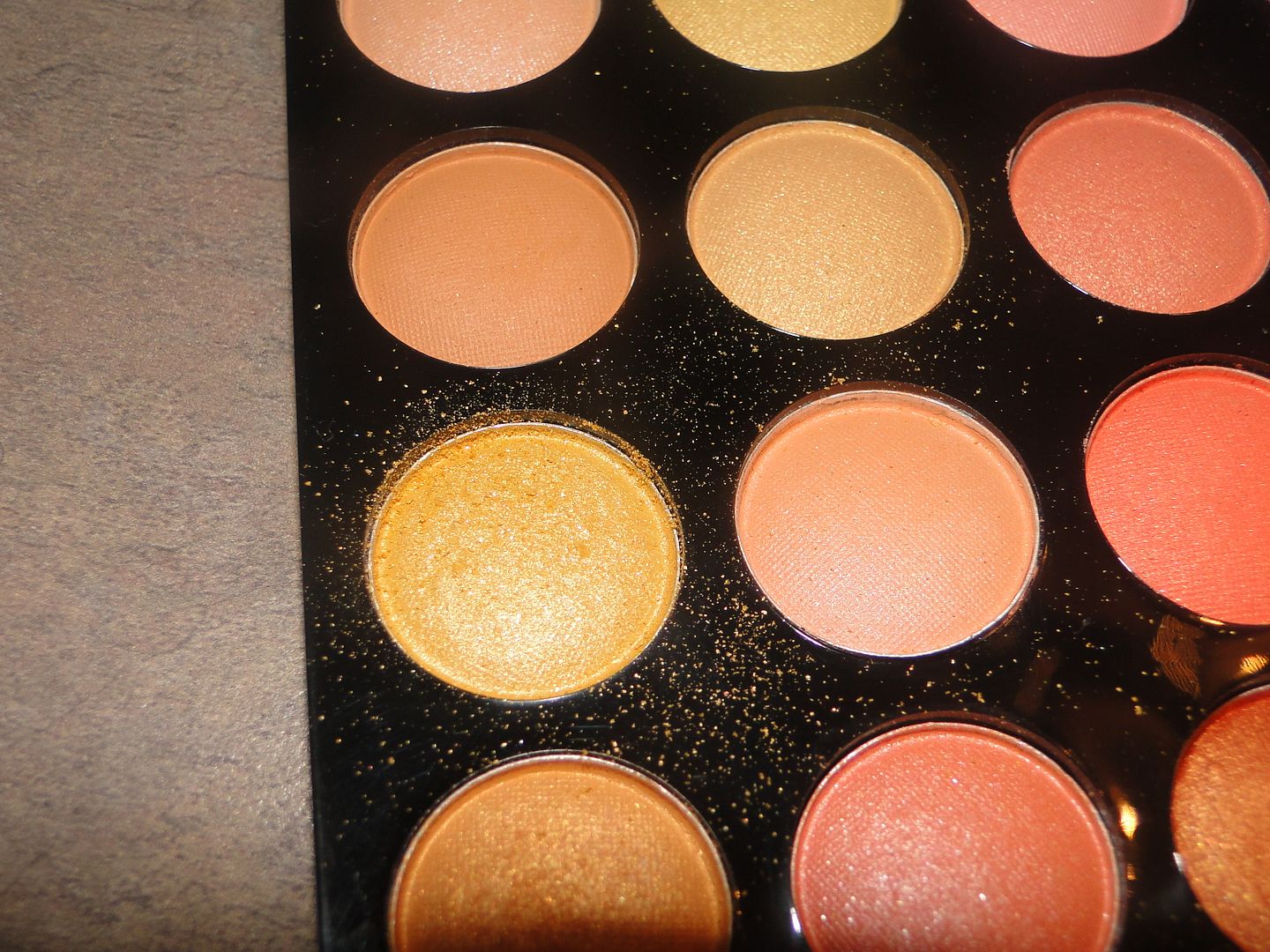 No bueno.
Next I grabbed a matte brown…
And theeeeen…
Liner time!
And last but not least…
Not bad…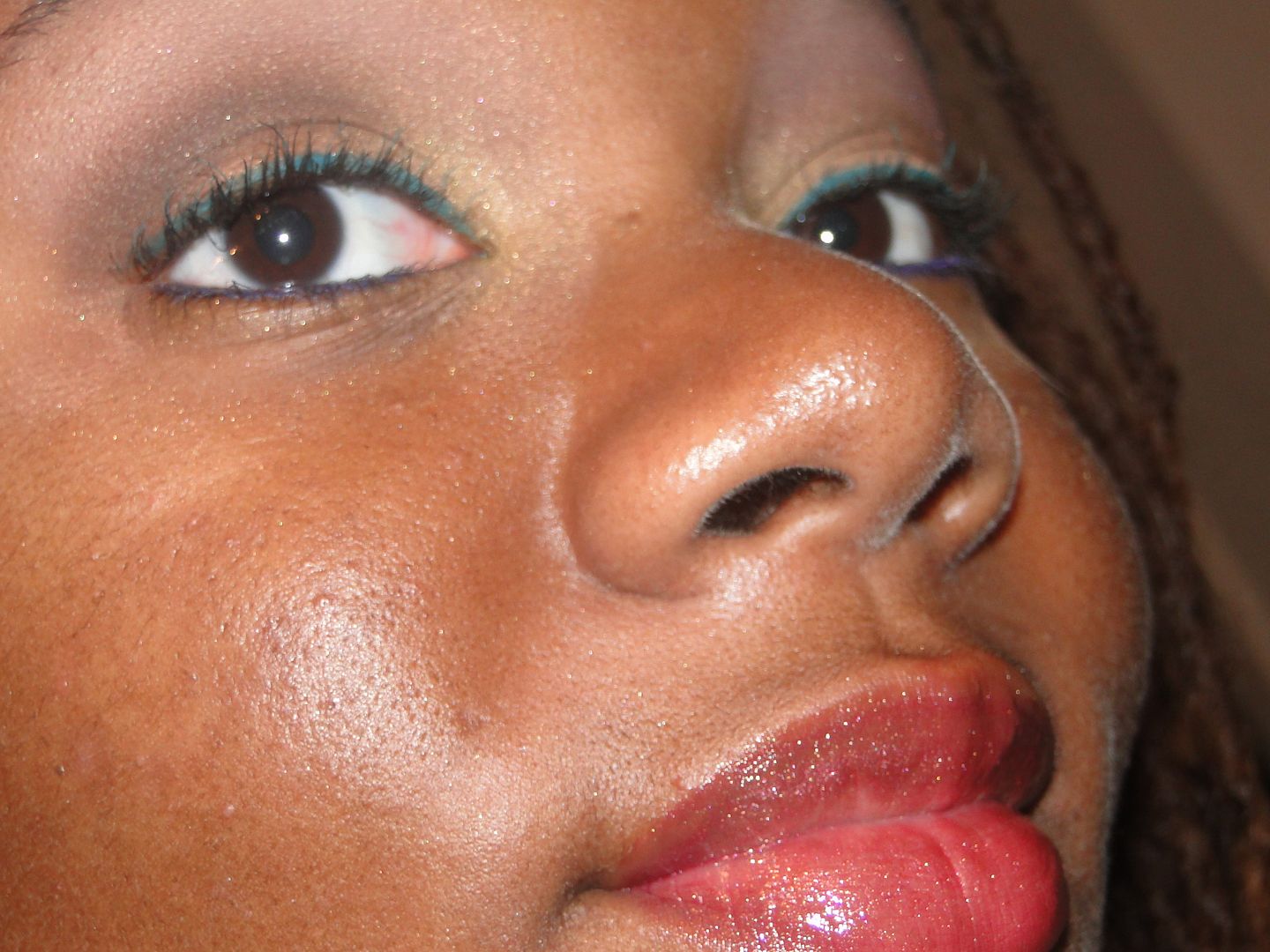 I didn't put anything on my face because uh, well…my skin has been acting SO crazy these days. Between trying these new products that my dermatologist has recommended, combating the acne, healing from former breakouts, preventing new ones and running in the sun resulting in sunburned skin, mi cara has been through Hades this summer.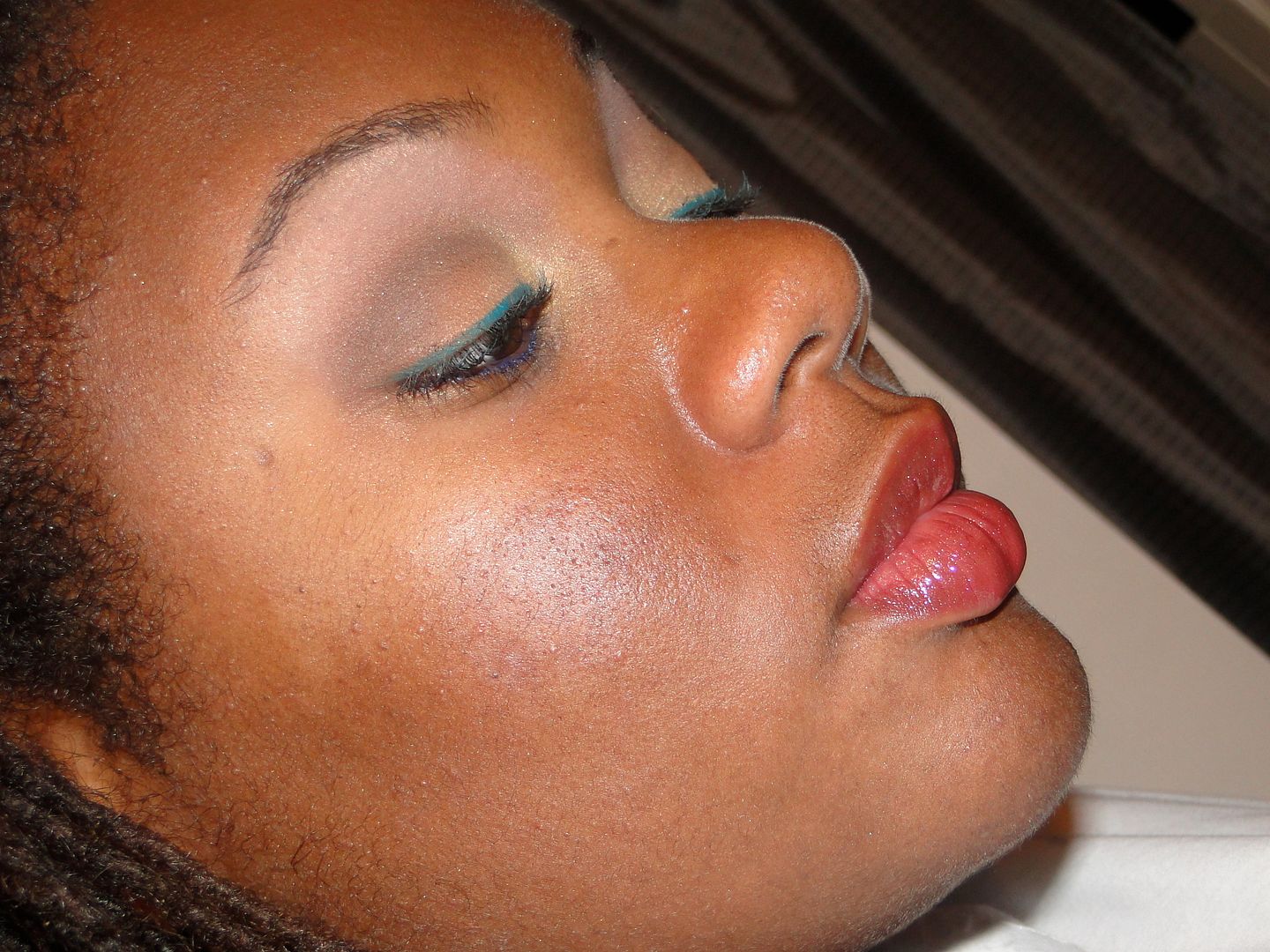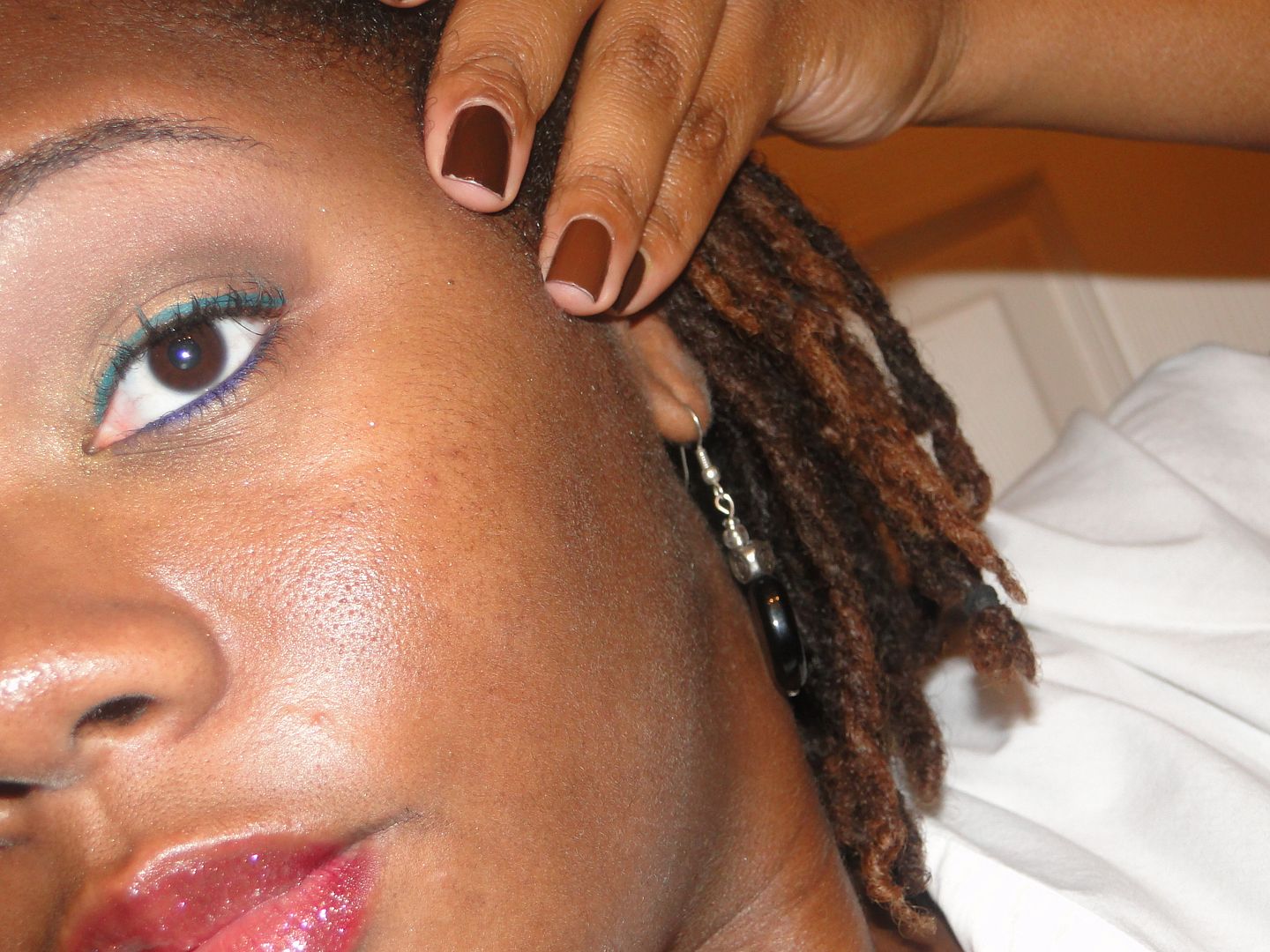 It is ridiculously greasy and don't let the flash fool you…it's a terror. But like always, I will keep you guys tuned in with what's working and not.
And as for brown nails…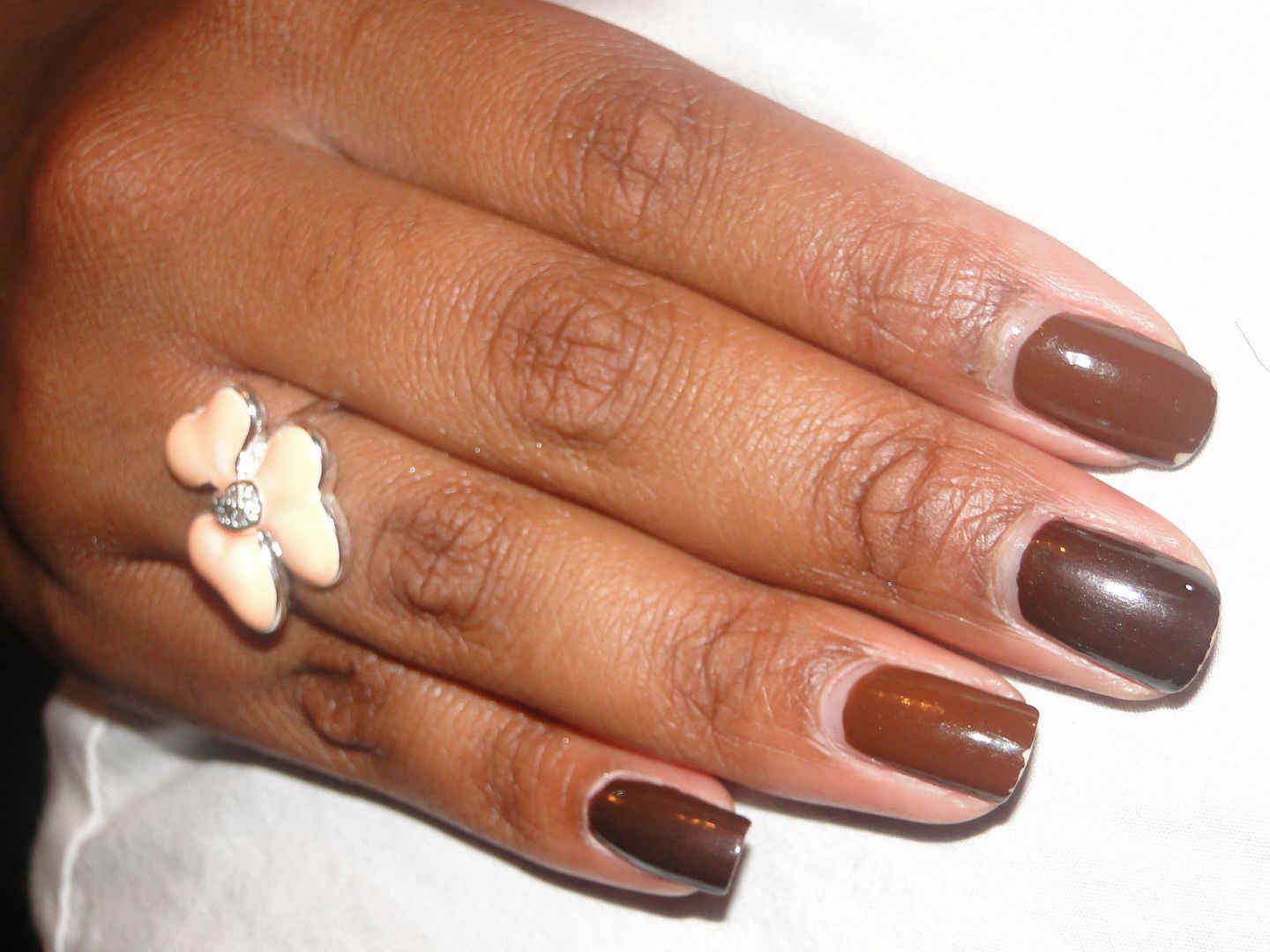 I'm still diggin' them. I've got Nubar's Milk Chocolate on the pointer and ring and Sephora by OPI's Studs & Stilettos on the middle and pinky.
I am SO glad that the weekend is here. I am going to be volunteering at a Natural Beauty lab and attending my friend's housewarming party. And I may treat myself to a cookie or two if I can manage to run a good 5 miles or so. Wish me luck!
Love y'all! Have a fabulous weekend!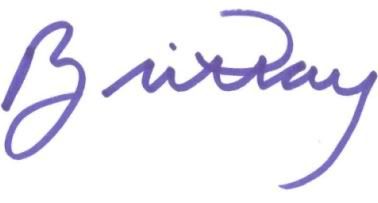 This post contains a sample product sent for post consideration. Read our disclosure policy here.