It's been a while since I've come across a super cool mascara. Granted, having reviewed over 90, I have come across the best of the best in lengthening and volumizing mascara. But every now and then, I want a mascara to REALLY surprise me. Belvada's mascara has certainly done that. Check this out…
Packaging (Brush Wand):
3 out of 5
The truth:
Seriously one of the most innovative mascara. Loving the idea!
What I loved about it:
Exactly how many times have you read my complaints about "
mascara poop
" at the end of the wands? Aside from it wasting product, it's just super messy and unpleasant to work with. I LOVE how this this mascara brings the wand UP for the tube. It's just genius.
What I didn't like:
It is a lengthening and curl mascara so while I didn't expect much length, I would have liked a little more.
Overall:
I first heard about Belvada last year some time and it wasn't until Reader Nicole left a comment on the
Clumps' Facebook wall
asking me if I have tried it yet. Fast forward a few months and here we are! Let me preface this by saying, I wish that ALL mascaras took this approach. I find that the mascara loading from tip to bottom can only enhance mascara application. No more wiping the side of the wand to remove excess mascara before applying it to the inner lashes. And the fact that it's SO easy to do makes the mascara even more attractive.
The mascara comes in a nice little box…
Quite a bit of fanfare for a mascara, uh? I love it though. It gives directions and tips of how to use the mascara. When I first whipped the mascara out I was like, "Whoa…lil mama!" This kid is a little hefty in size. Look how it compares to Maybelline The Falsies' mascara.
It's not a good or bad thing. I've just never seen a mascara this large. As far as revealing the mascara wand, you first have to unscrew the top and simply snap it on at the bottom of the tube.
Pretty easy! And then you slide the slider up…
That's it! The wand is just okay.
I find it to be a little large and ladies with smaller lids and lashes may have some issues with it. It almost reminds me of L'Oreal Voluminous' wand. The directions say that the wand is intended to be used as if you are holding a pen.
I can dig it! It's actually a pretty comfortable hold. You can see a demonstration of that in my video review of the mascara.
Now as far as the mascara's performance, it's just so so. I had to keep reminding myself that it was a lengthening mascara. Still, it didn't give me enough POW. What little bit of length I did get was just average. The good news is that it is a very lightweight mascara. It makes the lashes very wispy, is build-able and doesn't flake or smudge throughout the day. It is a great longwear mascara!
Would I recommend it?:
Even though it wasn't the best for my lashes, I still think it is one of the top mascaras that I have ever reviewed, if for no reason other than its innovative design. I would have given it a 5 had I gotten better performance from the mascara formula. But, if you are a fan of lengthening mascaras, then yes…I do recommend this kid!
So what do you think? Do you think that Belvada's mascara is the future of mascaras? Think that all mascaras should take on this design?
Check out my video review here.
A crazed mascara reviewer,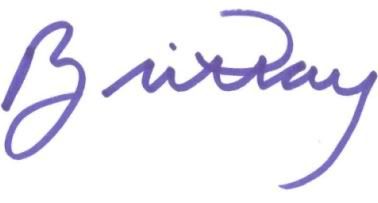 This review contains a sample product sent for post consideration. Read our disclosure policy here.