Okay, I'll be honest…I've never been an enormous fan of higher priced mascaras. Or higher priced cosmetics, for that matter. Sure I'll spend my life savings on skin care products (I jest…kinda), but spending a ton of money on items that need to be thrown away, like mascaras, have never been my style.
Buuuut, I'd be a fool to not review them for y'all. And soooo, for my girls who love the super luxurious mascaras, this review is for you!
Packaging (Brush Wand):
3 out of 5

What it claims:
DiorShow Extase provides built-in treatment benefits and high-impact lashes in a single stroke! The spherical-shaped Black Pearl Pigments create a 3D volume effect and the exclusive Metamorphosis Powders expand in size by up to 50% after application. Also, SR38 Patented Ceramid brings additional care, reconstructing damaged lashes and promoting stronger and fuller lashes.
(source)
The truth:
I'm not a diggin' it.
What I didn't like:
It was super thick and didn't give me enough volume..
Overall:
Okay, let's face it…I'm just not a fan of Dior mascaras. I've reviewed 3 of them and not one has left me mega impressed. Not even DiorShow. The formula for this kid was just TOO thick. Granted, I know that it is a volume mascara but I found it go on way too thick–even with just one coat. I mean, just look how thick it looks coming straight out of the tube.
Very unpleasant. It is also pretty smudge-y. Meaning if you drop a tear, splash some water near your eyes or sweat a bit, the mascara is coming right off. More so than other non-waterproof mascaras. I'd deal with the all of the flaws if the mascara gave me enough volume. But it doesn't. Not at all.
While it performs well up close, it looks average from a distance. And for $28, I need more than average, son! And also tends to loose its lifting power after an hour or so. In fact, a friend of mine asked me if I was even wearing mascara on one of the days I wore Extase. Um…..#fail
I don't know if it was me or the brush but man, I had such a hard time NOT getting it all over my lids.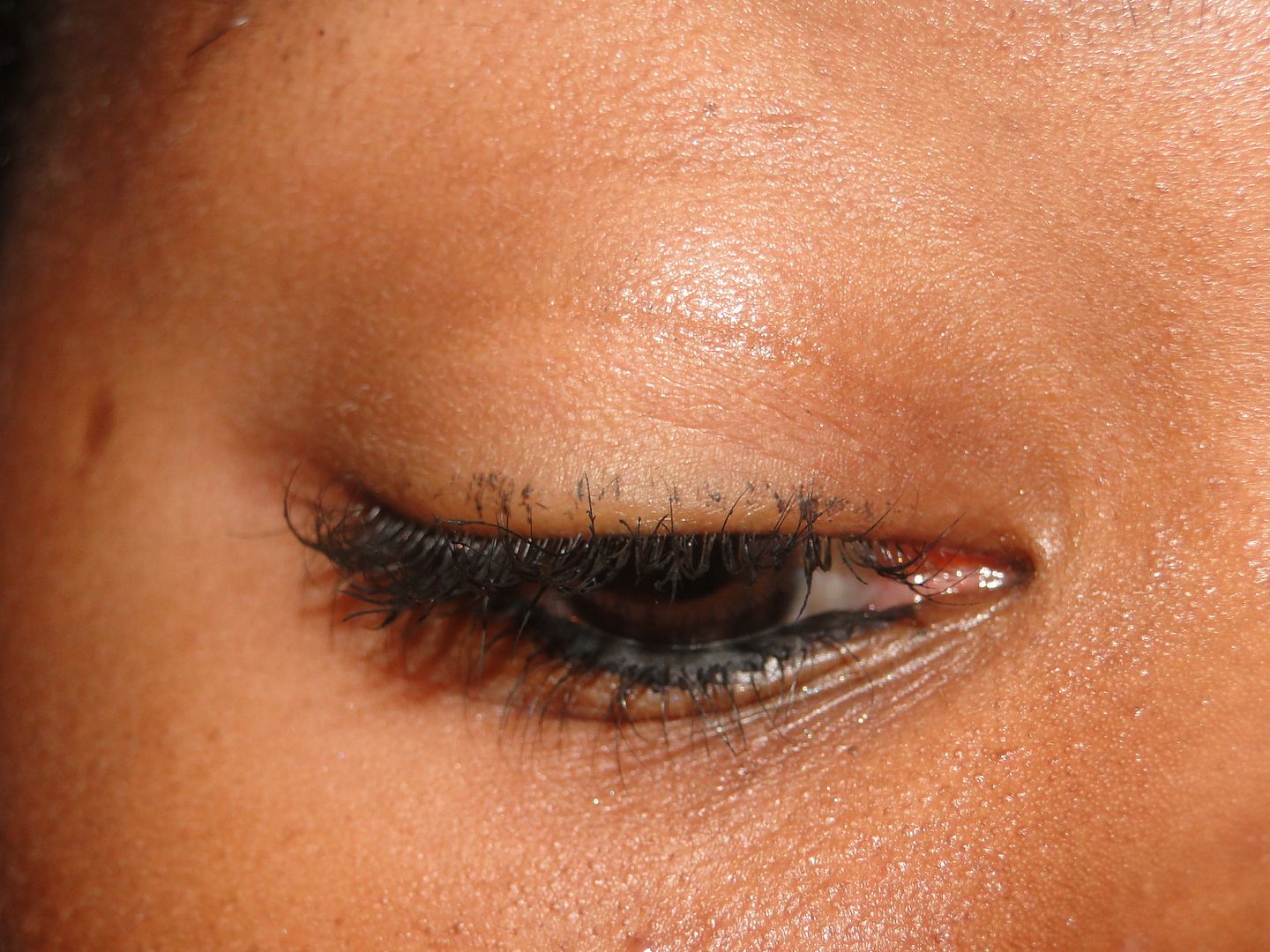 Would I recommend it?:
It isn't the best for me but I could see this being a rockin' mascara for ladies who already have thick and lush lashes.
Have y'all tried Dior's Extase? What did you think?
A crazed mascara reviewer,