Hey Clumps fam! Have you missed me? (… maybe not… but I have news!) As you may have heard from Brit's Tumblr (one of the many – she's all over the net!), she hasn't been traveling much. Yes, our travel bug is sedated in the confines of the Floridian borders.
That of course doesn't mean she doesn't take her four wheels wherever her imagination may take her, but it sure does mean that she couldn't grace us with her presence in New York for Mercedes Benz New York Fashion Week. Being that she is deathly irritable with the colds that come here after Thanksgiving, my bet is she won't be venturing here for the next season either.
Until then, I am the replacement, and I hope I do well enough!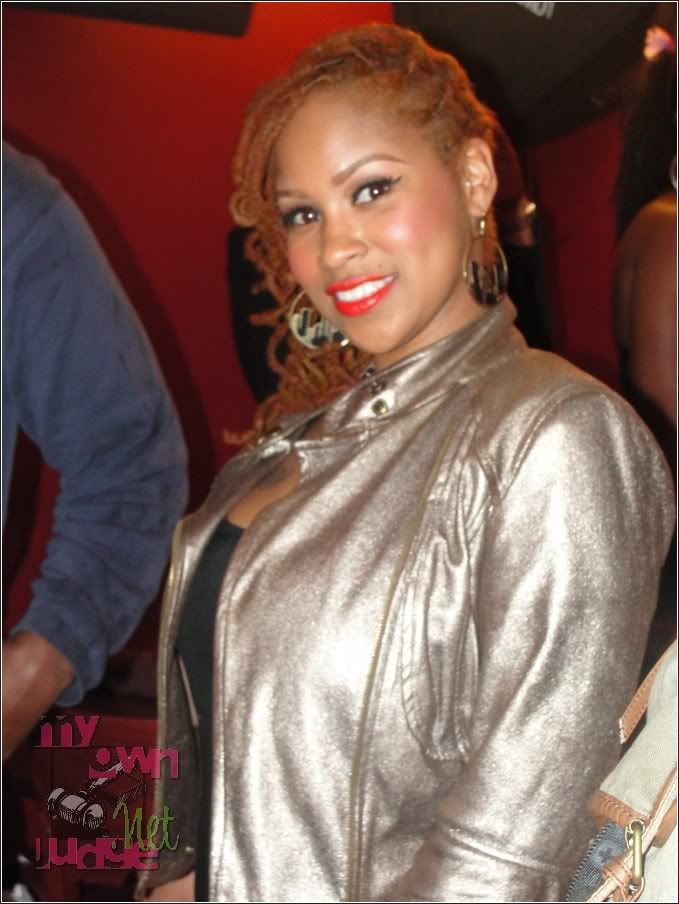 Following suit of the Sista Showoff series, the fashion show I went to had a pretty fresh lip product brand FSL Cosmetics (Feel good, Smell good, Look good), partnered with one of a kind :born again vintage" clothing designer B Artise, and though you would think the story ends there, during my wait for the runway walks to begin, I bumped into makeup artist Robin Parrish from Robin Lynn Artistry, and upon seeing her locs and red lips, I could just hear Britt tugging at my soul and camera to take a couple of snaps and make an introduction.
Though the fashion collection only had four designs being showcased, there were cupcakes, liquor, and lip gloss galore for all to have a good time. The designer had an auction of previous season's getups and impromptu photo shoots with her models.
Which do you like most – the designs, the locs, or the lips? (It's okay, I couldn't make up my mind either)