Happy Friday, you amazing peeps! I am SO glad it's the weekend. Aside from a quick day trip to Tampa Bay, I'll be reading WordPress for Dummies and tweaking Clumps ALL weekend long. I'm behind on quite a bit but don't think it's because I don't love you. A sista is just a wee bit overwhelmed, ya dig? My sister friend Sheryl and I (heyyy girl!) were texting back and forth about matte eye shadow and how much we love it. Indeed, matte eye shadow gives any look that "airbrushed" touched. And when done correctly, it is absolutely flawless. I played around with one and topped it off with the reddest lip EVAH.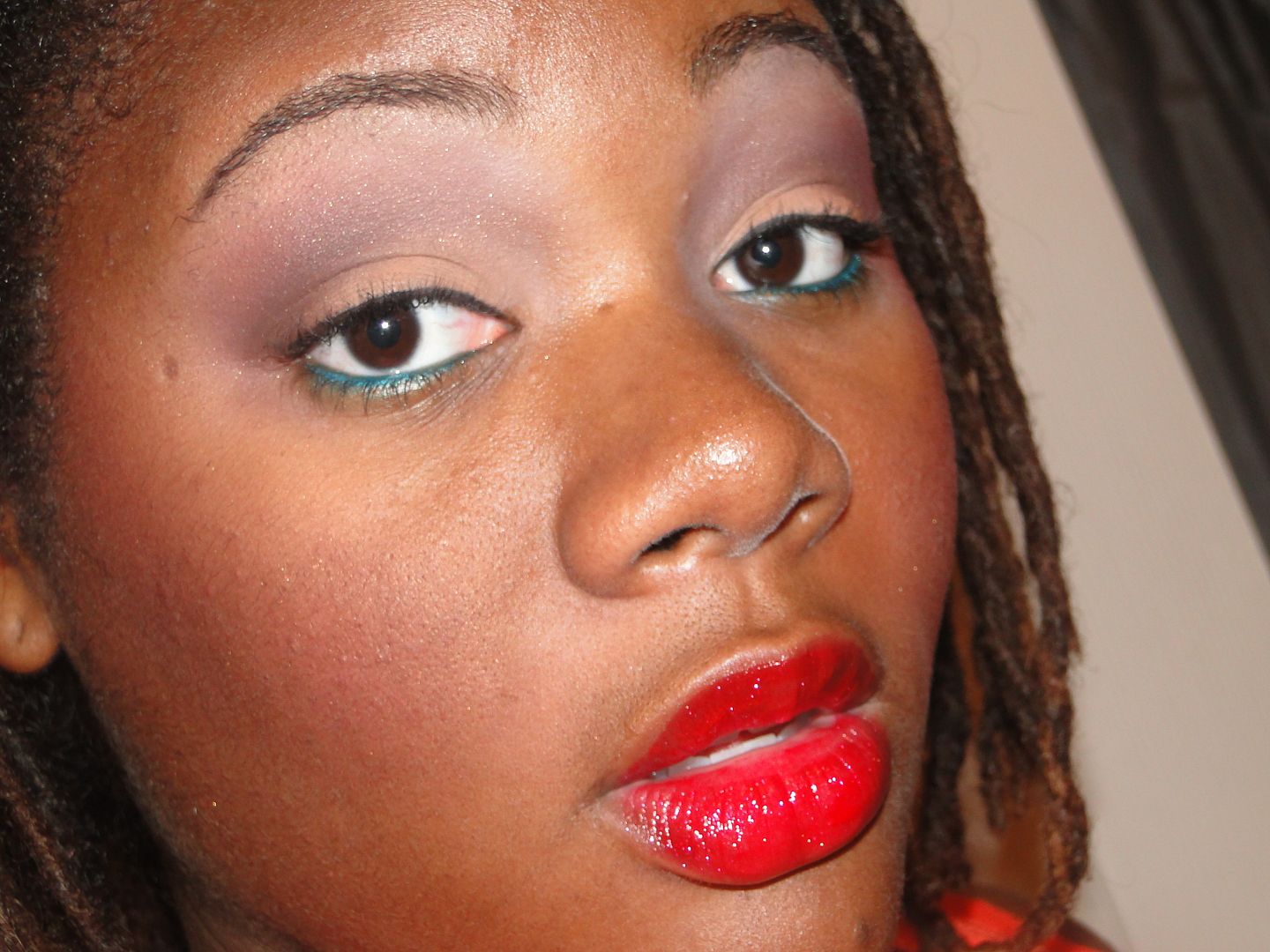 Oh yeah…it's serious.
Of course I had to have a pop of color on the waterline. It's a must when when I'm doing a neutral look. Urban Decay's Flipside is gangsta! I love that shade.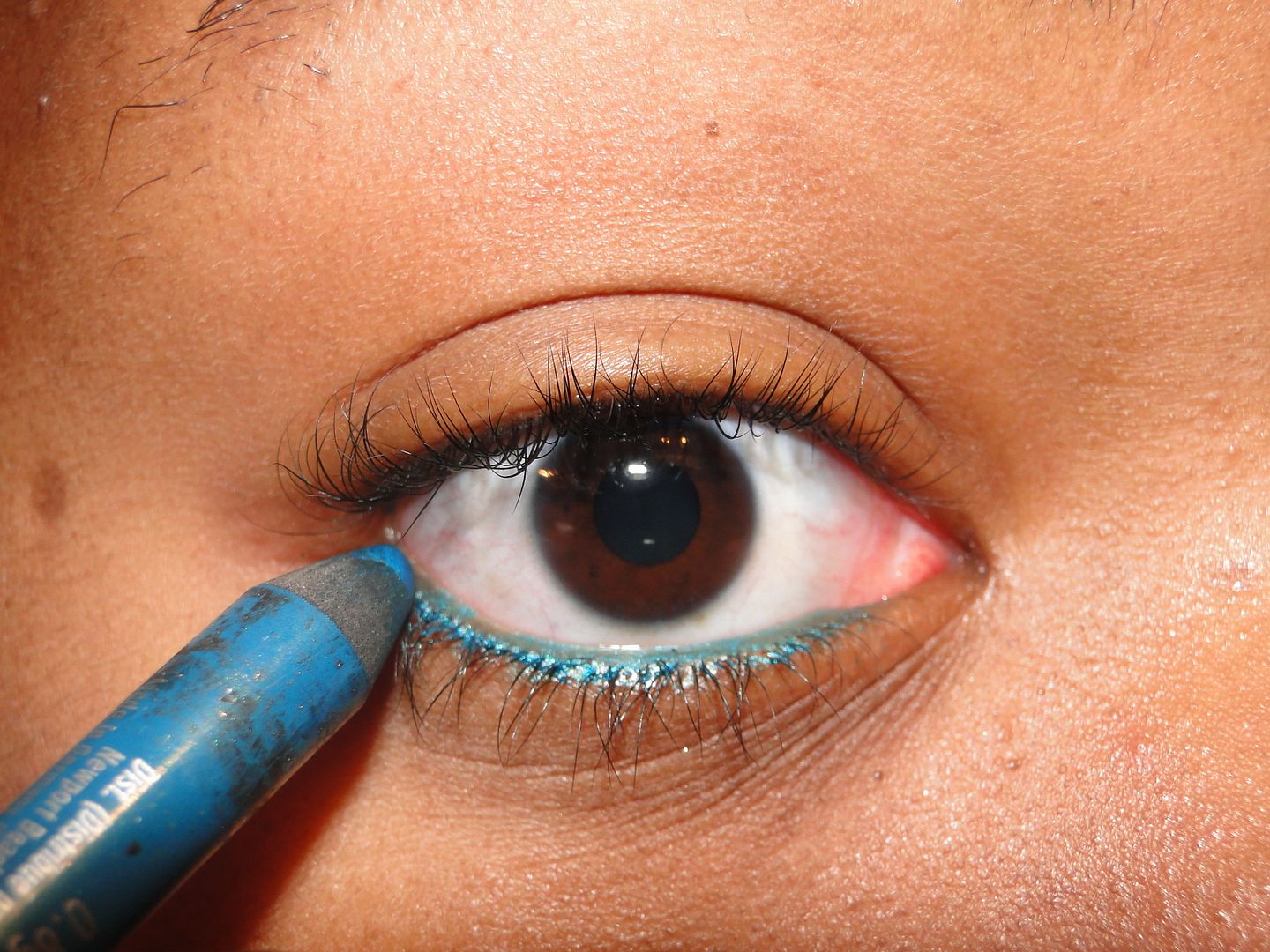 I find that getting the best matte eye requires a bangin' base. And it takes trial and error to figure out the best ones for your lids. NYX's Milk Jumbo pencil (which I reviewed here) is zee bomb for matte shadows. It gives me a a smooth and crease-free base.
Then I applied MAC's Ochre Style right on my lid.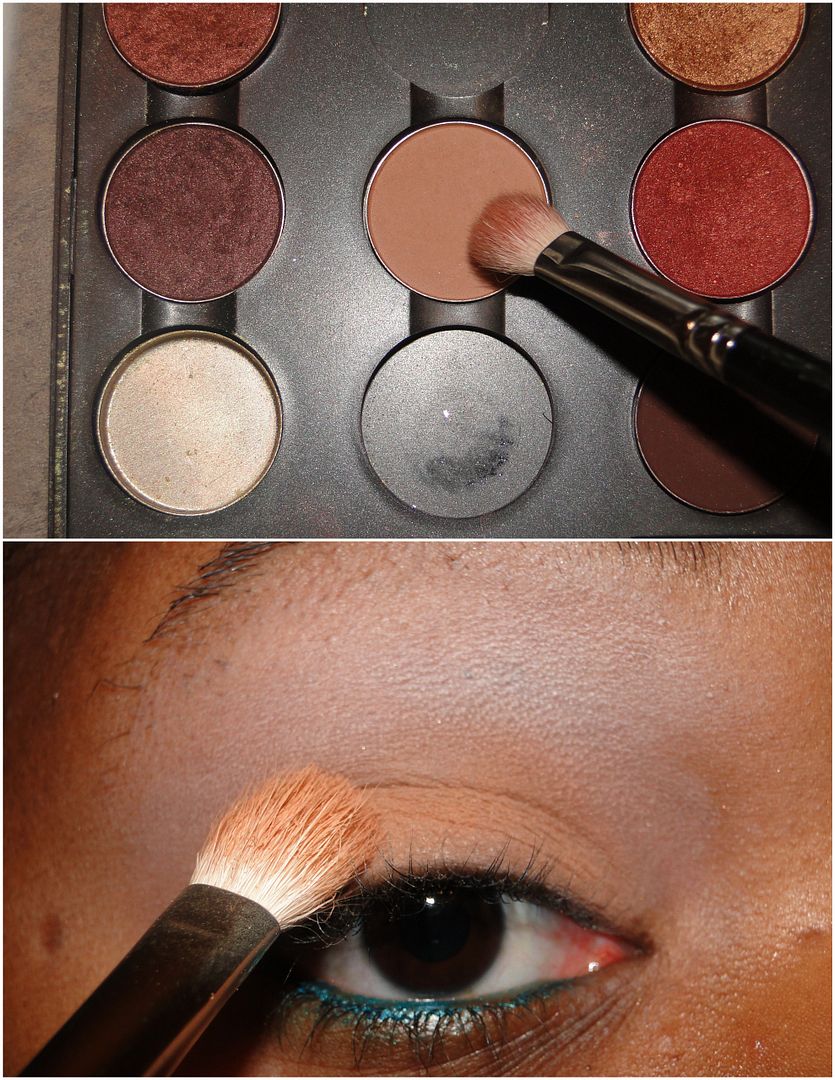 I got that shadows years ago and I can't believe I haven't hit the pan yet. I use it ALL the time. Makes me wonder why people buy 2-3 limited edition products at a time. I've been using that friggin' shadow for over 2 years now and it ain't budging, partner!
Then I used some other shadows that I can't remember the names of (iSuck) on the outer-V and crease.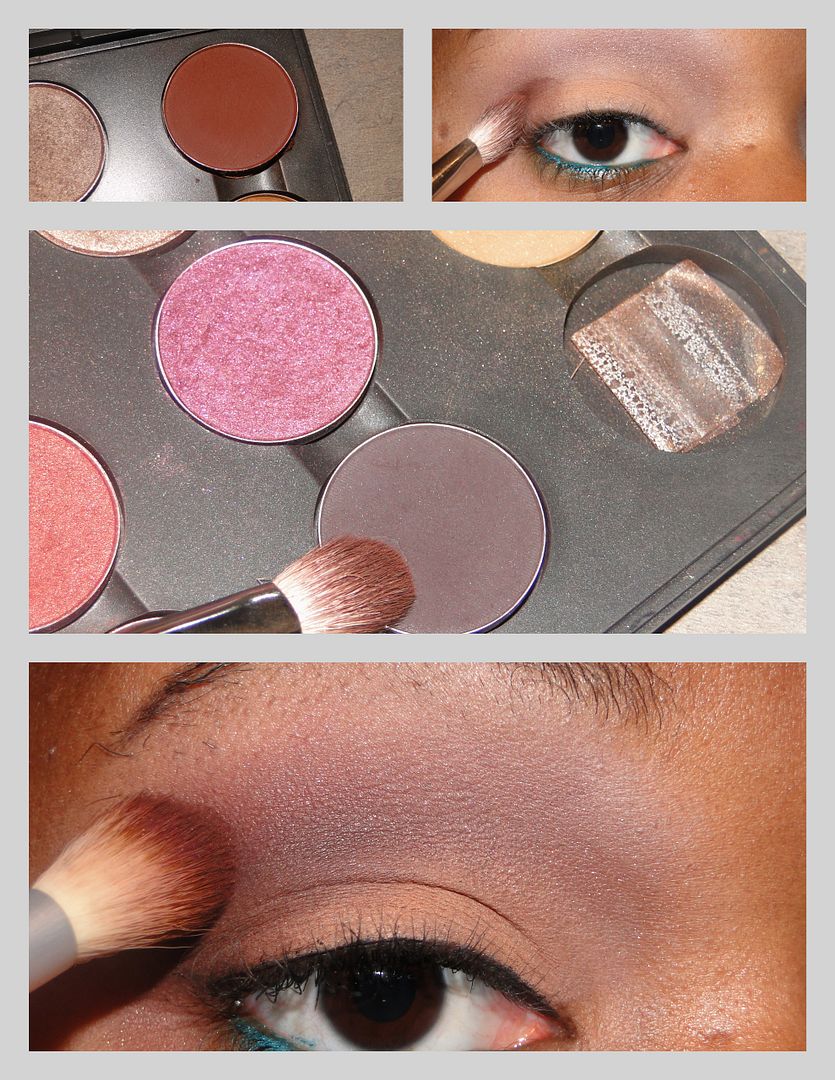 There we go…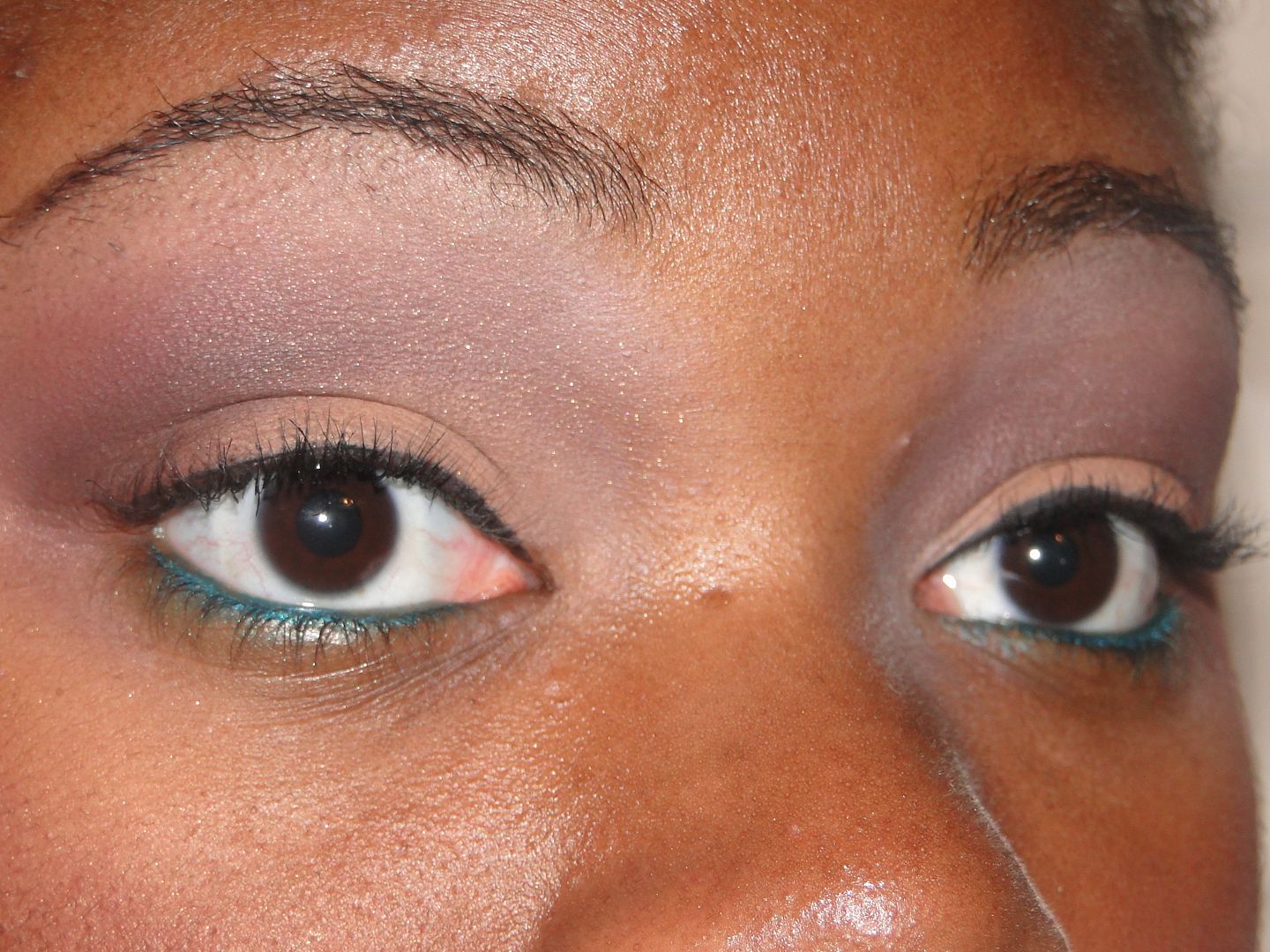 The sad thing about mattes is that they practically slide off in Florida's humidity. I'm okay during the winter time, but during these 90-degree days, oh wow…that shadow doesn't stand a chance if I'm in the sun for a while. And then I added a red lip.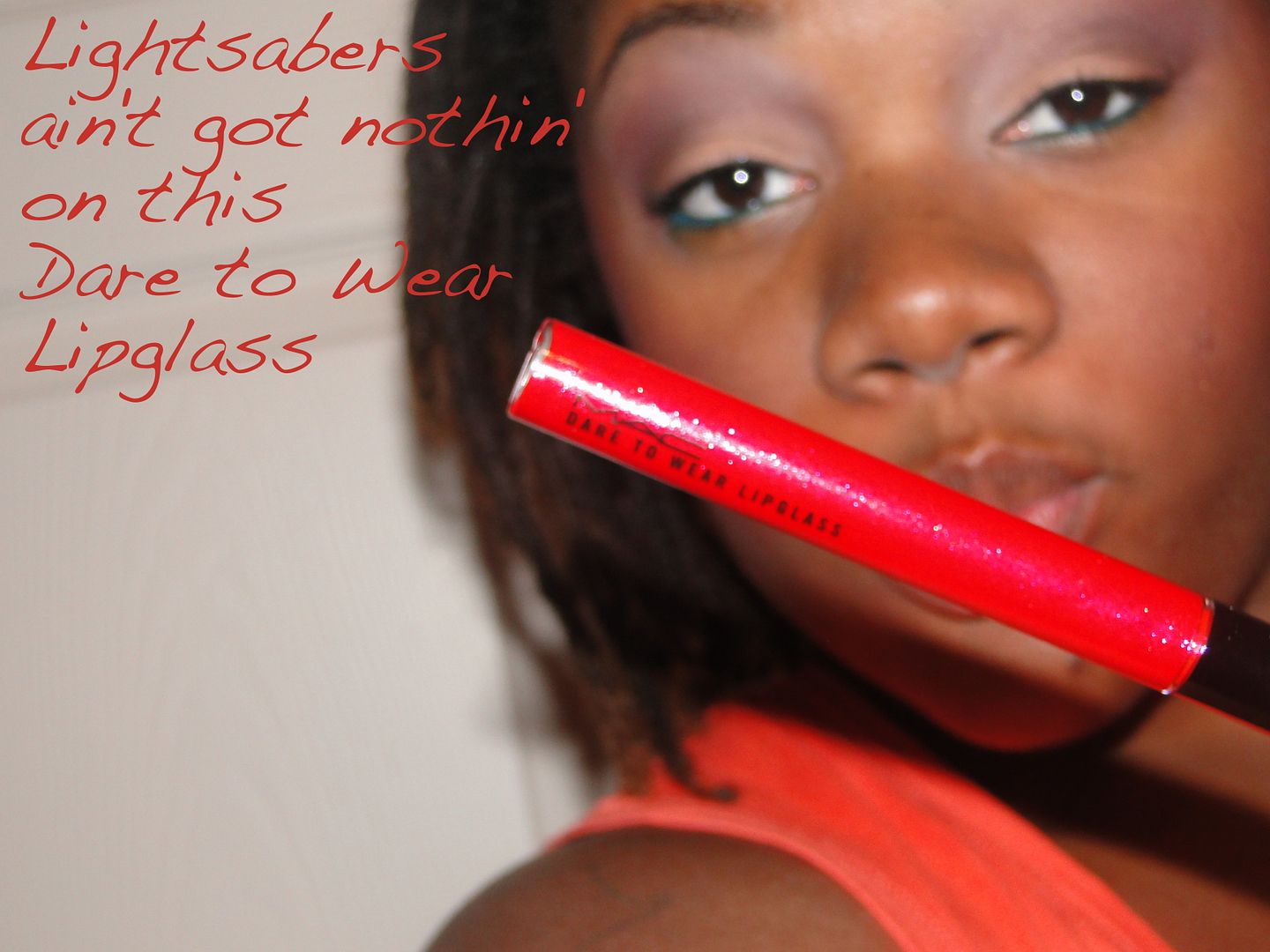 I'll admit it. I'm not the biggest MAC Cosmetics head. I don't stan for them, I don't head to the stores every time a collection drops. As a beauty editor, I have a love for so many brands and don't show favoritism to just one. But when it comes to glosses, MAC always gets me. I don't know when these Dare to Wear glosses came out but I LOVE the consistency. And they are super opaque. One stroke and BAM!!!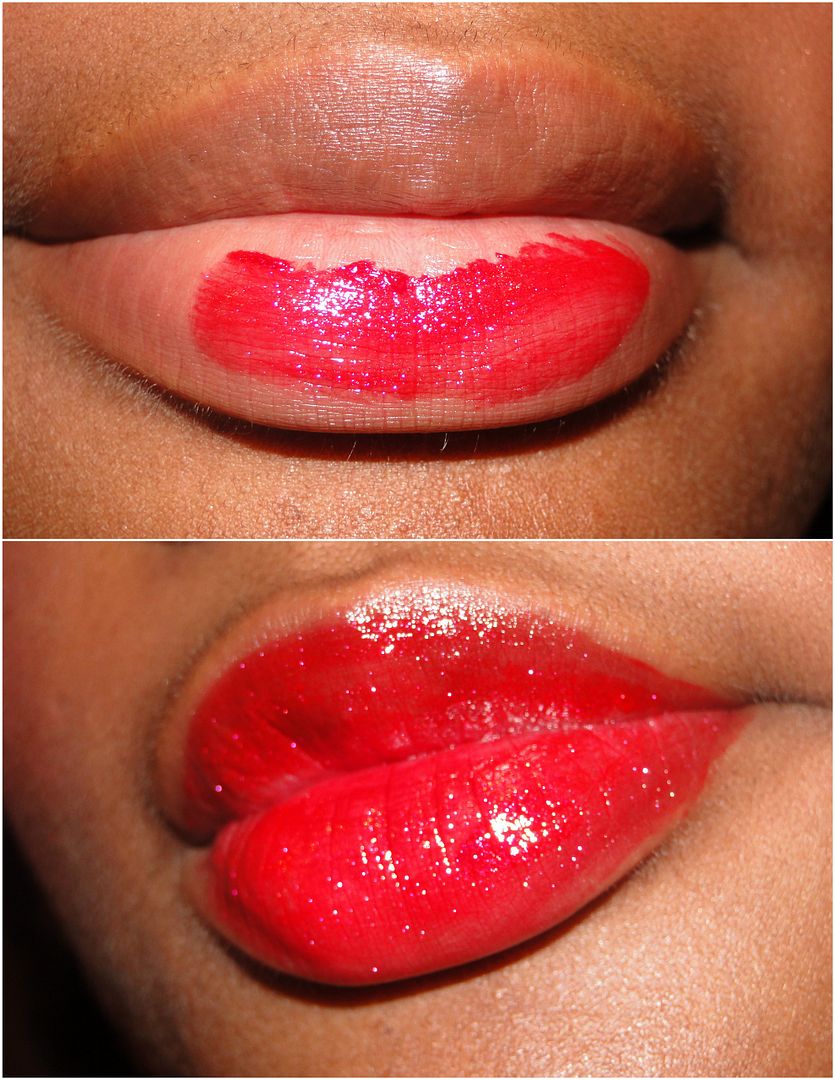 That's beyond red, uh? Deliciously red. That's Bold & Brash Dare to Wear Lipglass and you need it now! And gracias a Dios, my skin is finally clearing up.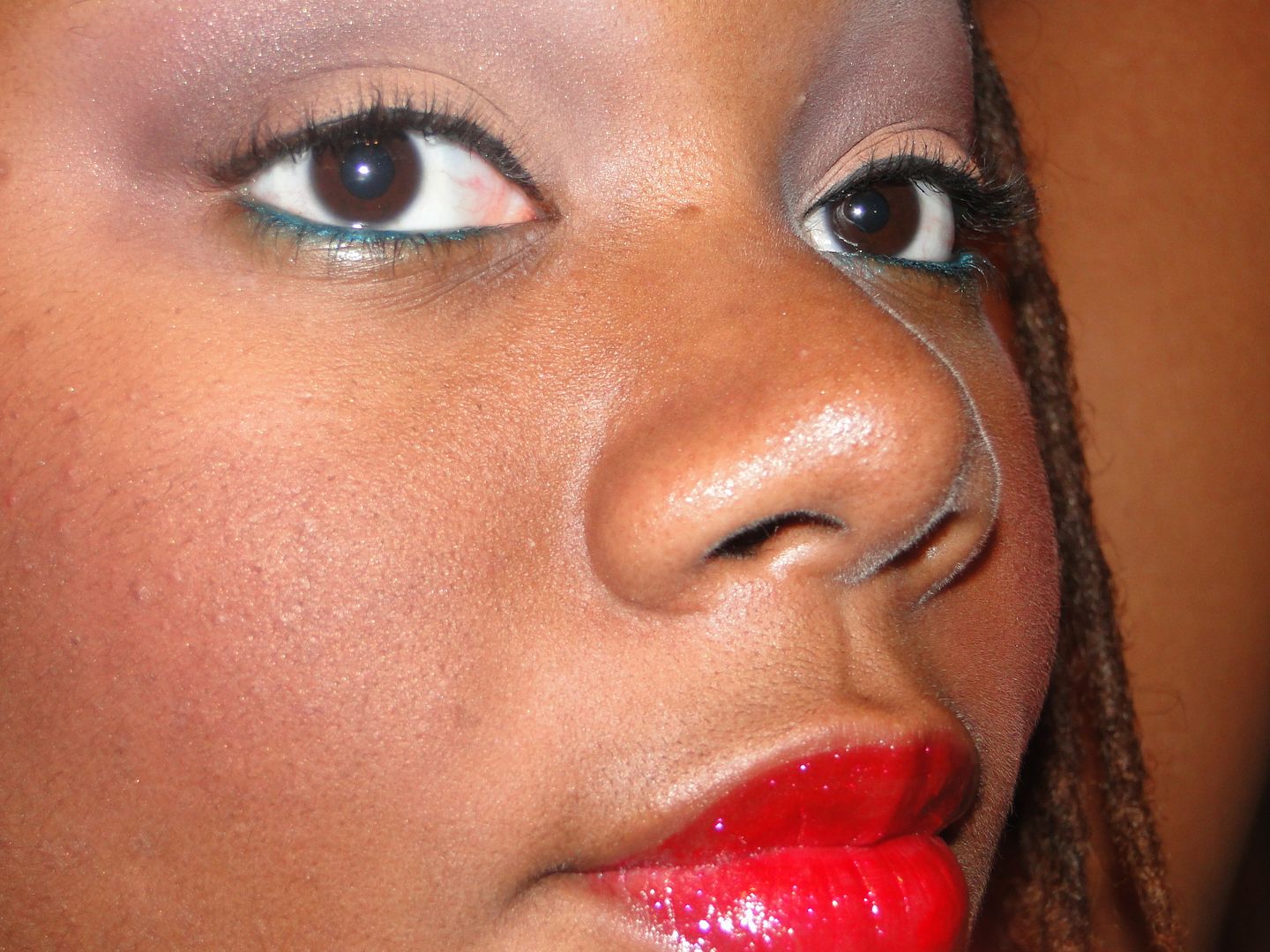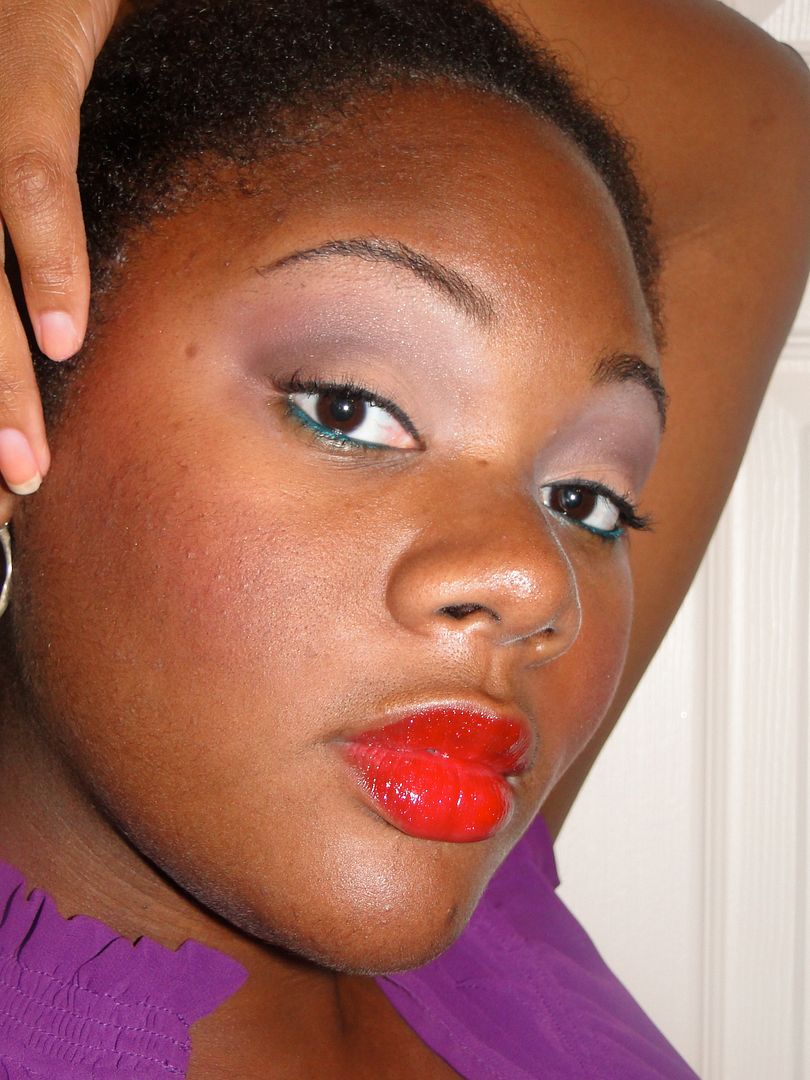 So yep, a matte eye shadow and a ridiculously red lip makes life sweet. OMG, I can not WAIT for the Blogalicious Conference next week. I get to see all of my favorite blogger sister friends. Of course I'll be live-tweeting the entire event. Be it actin' silly with Luvvie, giving Afrobella lots of hugs are doing yoga and drinking green smoothies with my roomie.
Can't wait….