Some little girls want to be ballerinas when they grow up. Others CEO's, veterinarians, award winner authors, scientists and fashion designers. And some…mascara reviewers. Granted I wasn't a 7-year old desiring to review 100 mascaras but alas, here I am. Debuting Clumps of Mascara's 100th mascara review.
I'll save my Oprah-like speech for the week-long celebration (with giveaways galore). In the meantime…check this kid out:
Rimmel Lash Accelerator mascara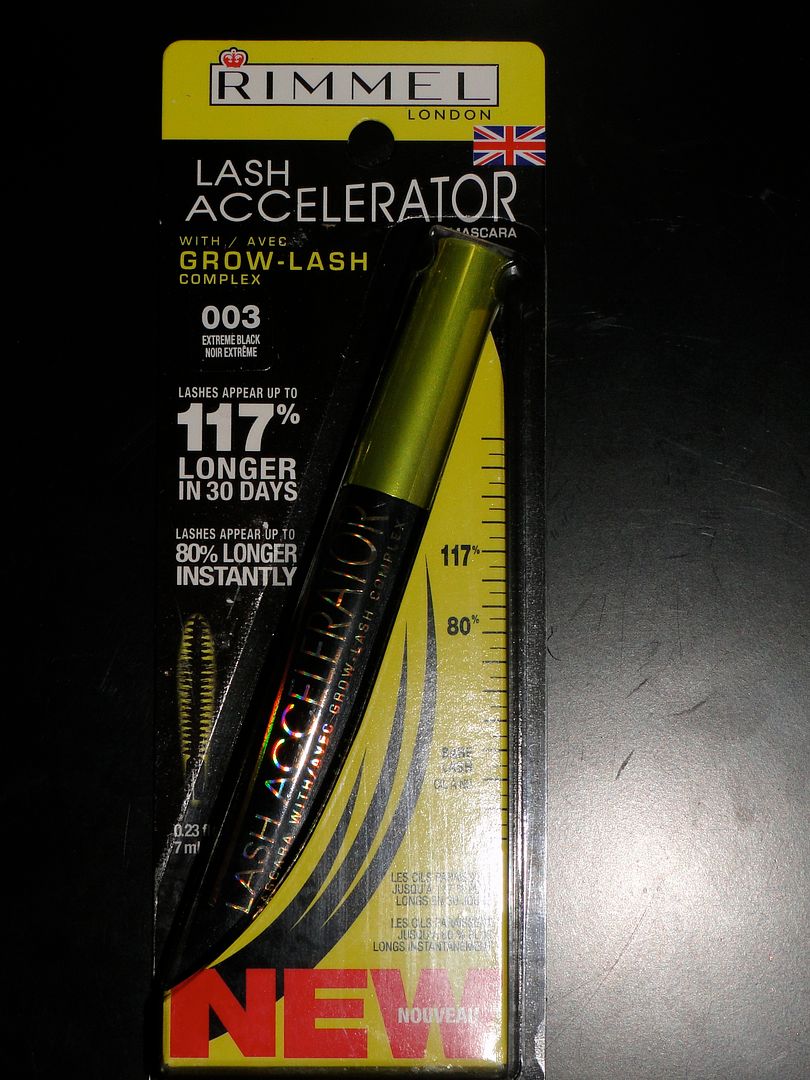 Price: 5 out of 5
Packaging (brush wand): 5 out of 5
Overall: 5 out of 5
What It Claims: It's a lengthening mascara that promises to give insane results at initial application and over time.
The Truth: I absolutely LOVE it!!!
What I Loved About It: Okay, don't laugh at me. You probably will but when the light hits the lettering of this mascara tube…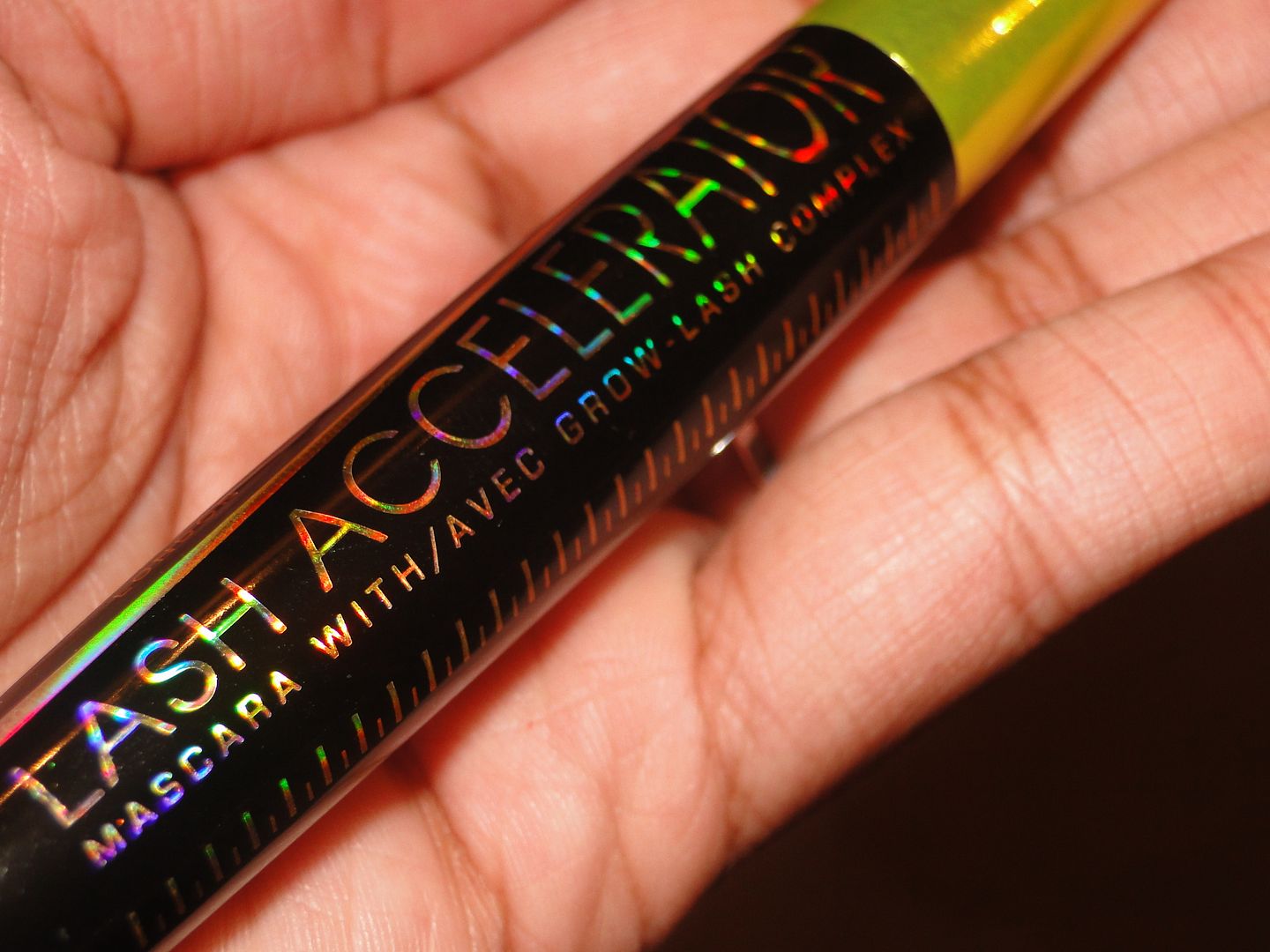 OMG, rainbow colors! Yep, the little things amuse me.
What I Didn't Like: As it dries it tends to flake a bit. Less coats is more in this case. Is it so bad that it makes it difficult to wear? Nope. But eye rubbers beware…
Overall: It's been a while since a lengthening mascara has impressed me. A lot of them either fall short because the formula just not up to par or the wands make for difficult application. Rimmel's Lash Accelerator mascara is not the case. It really delivers in terms of giving instant length with a good 2 coats or more. Lash Accelerator (like a lot of mascaras hitting the market these days) promises to make your lashes appear up to 117% longer in 30 days. Crazy claim indeed and it's one that I can't test simply because I am unable to review a mascara for a full 30 days.
But my theory is this: if a mascara works well, chances are you will continue to use it for 30+ days. While I did experience a bit of flaking, it didn't cause so much of a problem that I couldn't use it regularly. The formula is nice and light but has enough hold to last throughout the day. I didn't experience any clumps so it's safe to say that this can be considered a build-able mascara.
I can't WAIT for the waterproof version. This kid doesn't hold up too well around water. Not that I intend on dumping my head in a bucket of water for any random reason but if I ever felt the urge to, I'd be in trouble because Lash Accelerator may smudge on me.
The wand is pretty groovy too. It makes for great separation.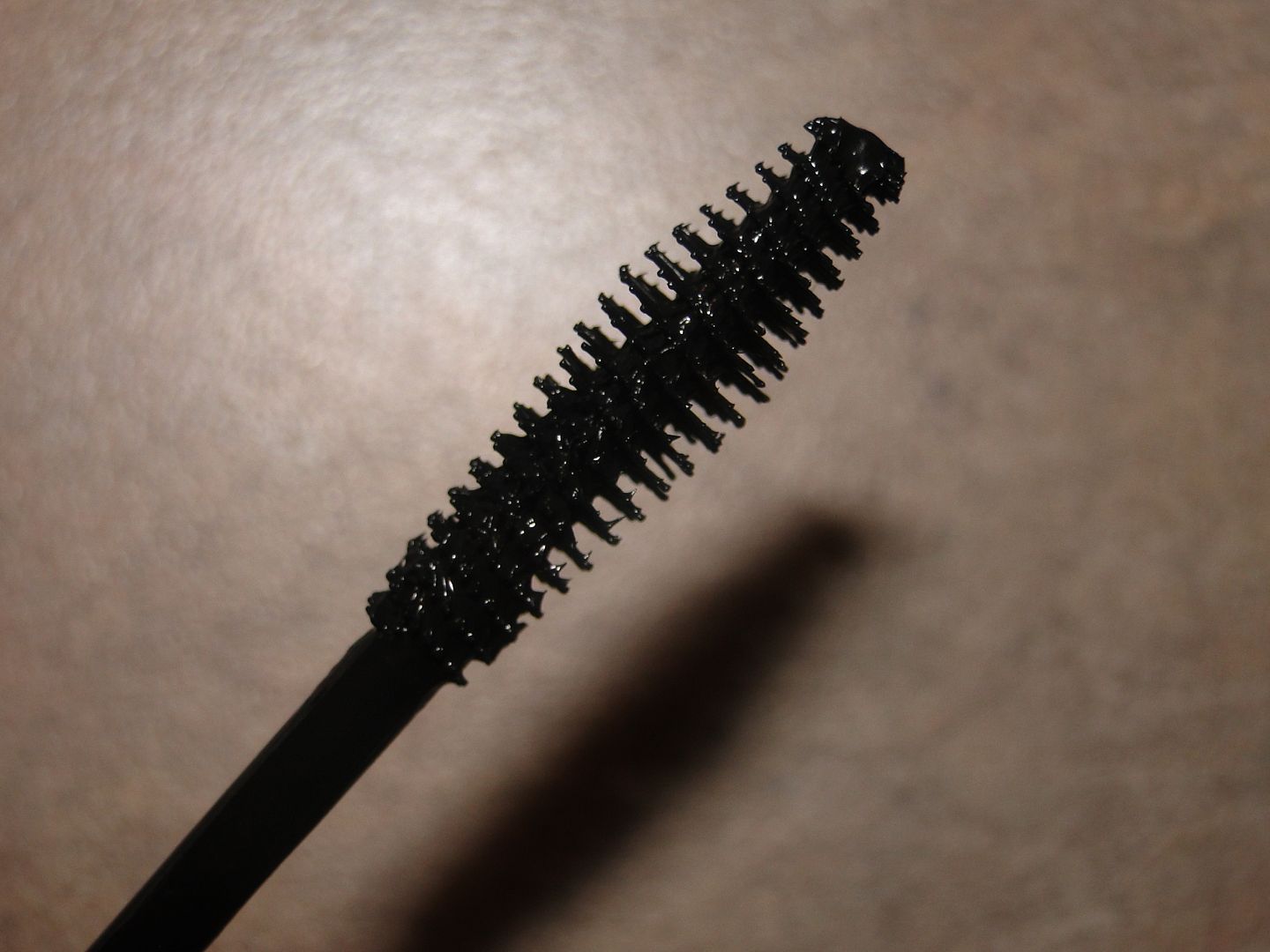 Actually, the entire wand is just a pleasure to work with. It pulls out with ease without clumps of mascara all over it. This, is huge, in my book. Lately we've been seeing so many mascaras missing the mark on something so easy. Kudos to Rimmel!
Watch this…
Bare Lashes
(did not curl lashes)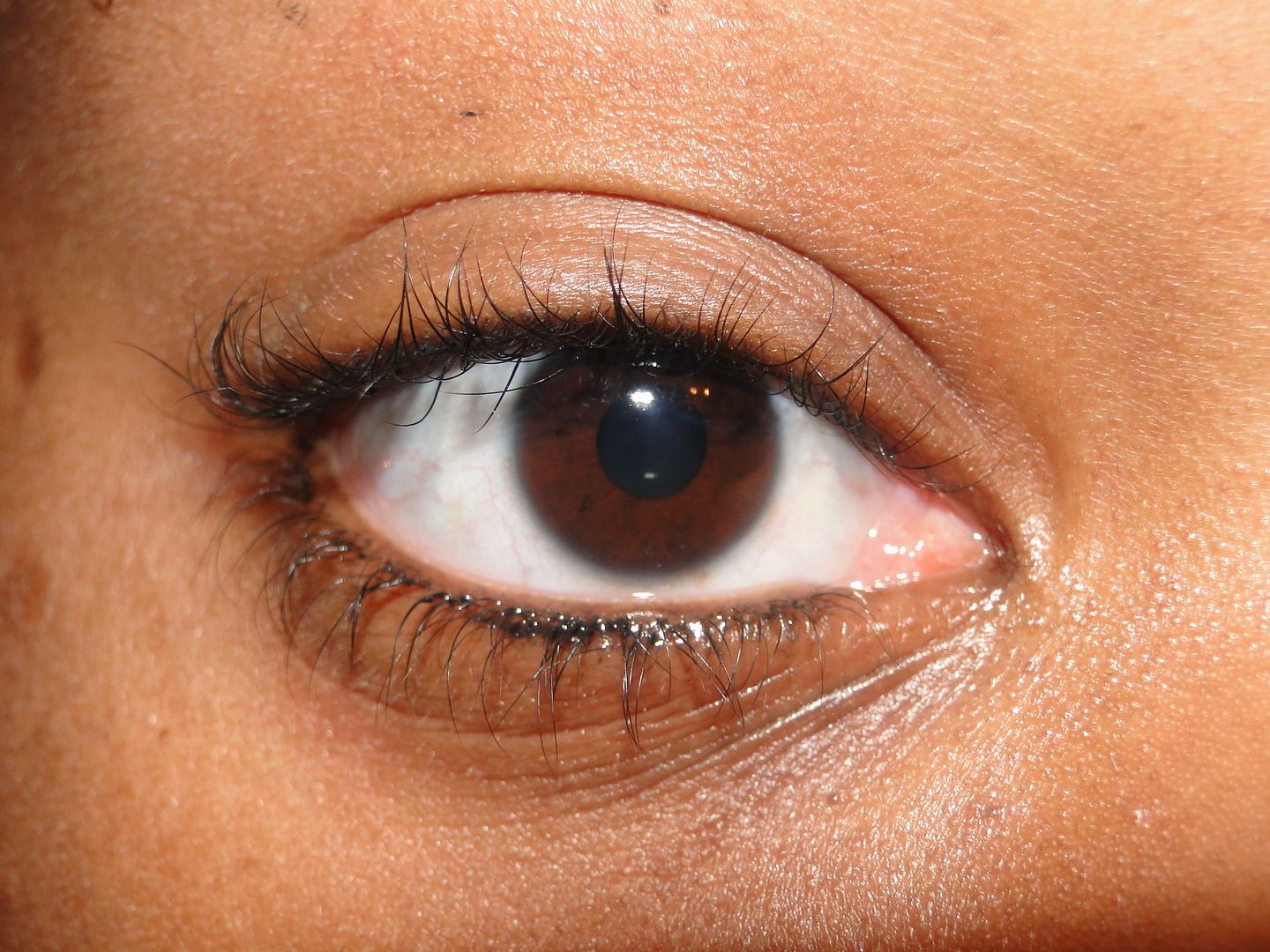 Lashes with 2 coats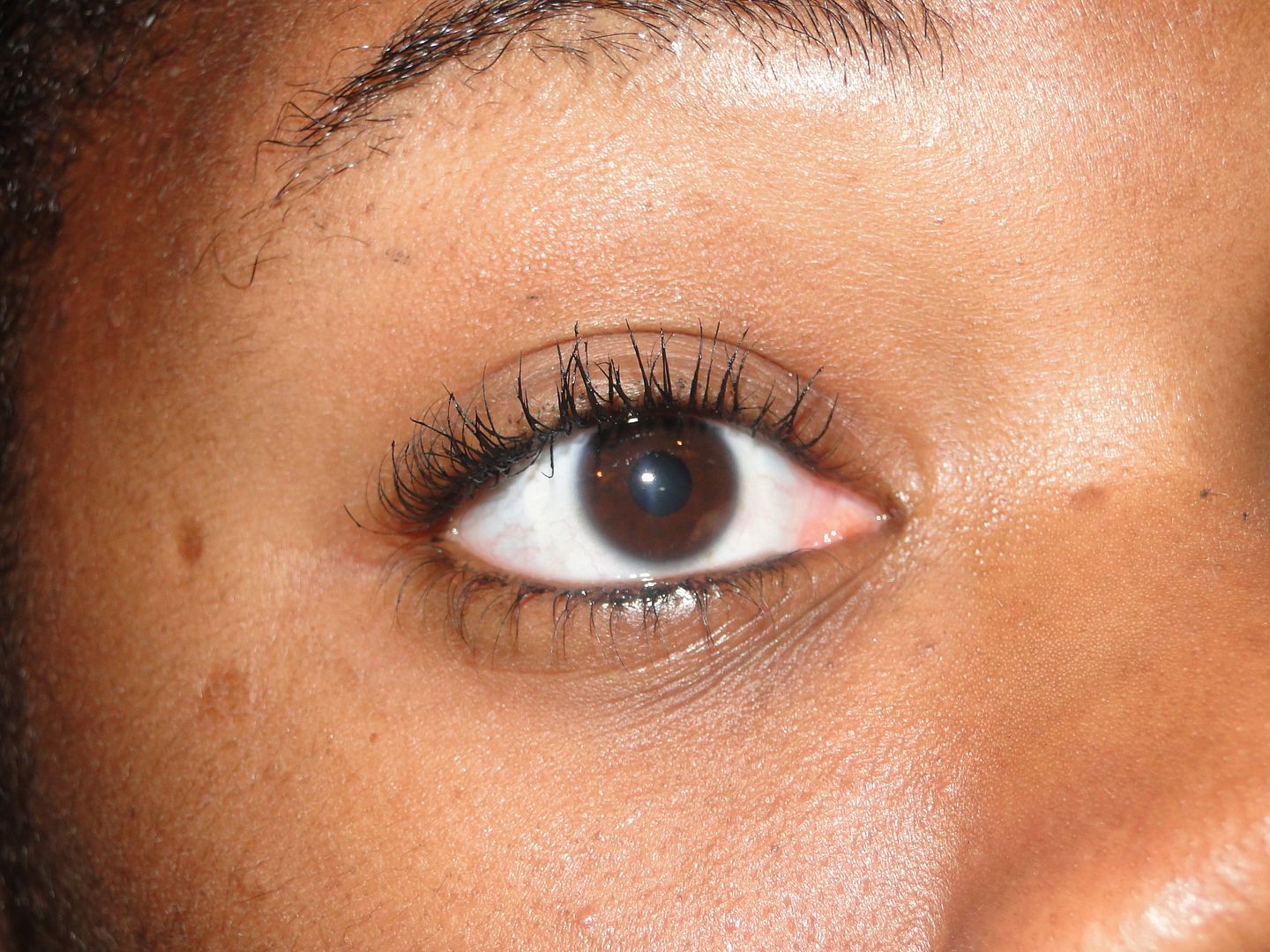 Would I recommend it?: Absolutely! Especially if you're looking for longer lashes overtime. It's a great every day mascara and if I wasn't so maniac mascara reviewer, I'd continue to use it. The only thing that could make this mascara better is it being waterproof.
Have you tried this mascara yet?
Your favorite mascara reviewer,