Welcome to another post from the Sista Show Off series! In this series I like to show some love to other companies, blogs, businesses, organizations or just regular ladies like myself who are paving the way for women everywhere! Let me feature you! Shoot me an email at Brittany@ClumpsOfMascara.com.
QuellyRue Designs is a collection of handmade crafts, art, and accessories that is full of bohemian flare, whimsical, yet refined and reminiscent of a love for Africa.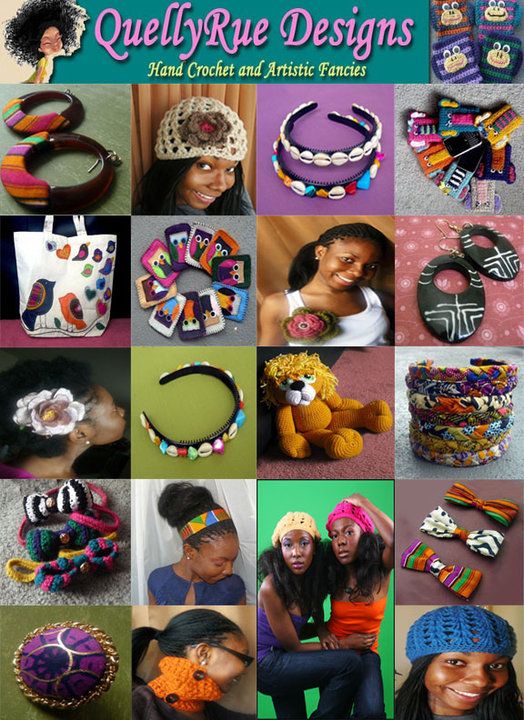 Having already made 2 orders from QuellyRue Designs, I simply can't say enough above this sista and her amazing talent.
QuellyRue Designs was born out of a passion for handmade crafts and a vision for extracting beauty from objects that are seemingly ordinary, creating beautifully handcrafted merchandise to complement all occasions.
Racquel Dwomoh (pronounced Ju-moh), the self-taught designer behind QuellyRue Designs, prides herself on her chic, quirky, imaginative, super cute accessories bursting with color, texture, print and intricate patterns. These reflect her colorful memories growing up as a child in the buzzing city of Accra, Ghana, and her Afro-Caribbean American roots.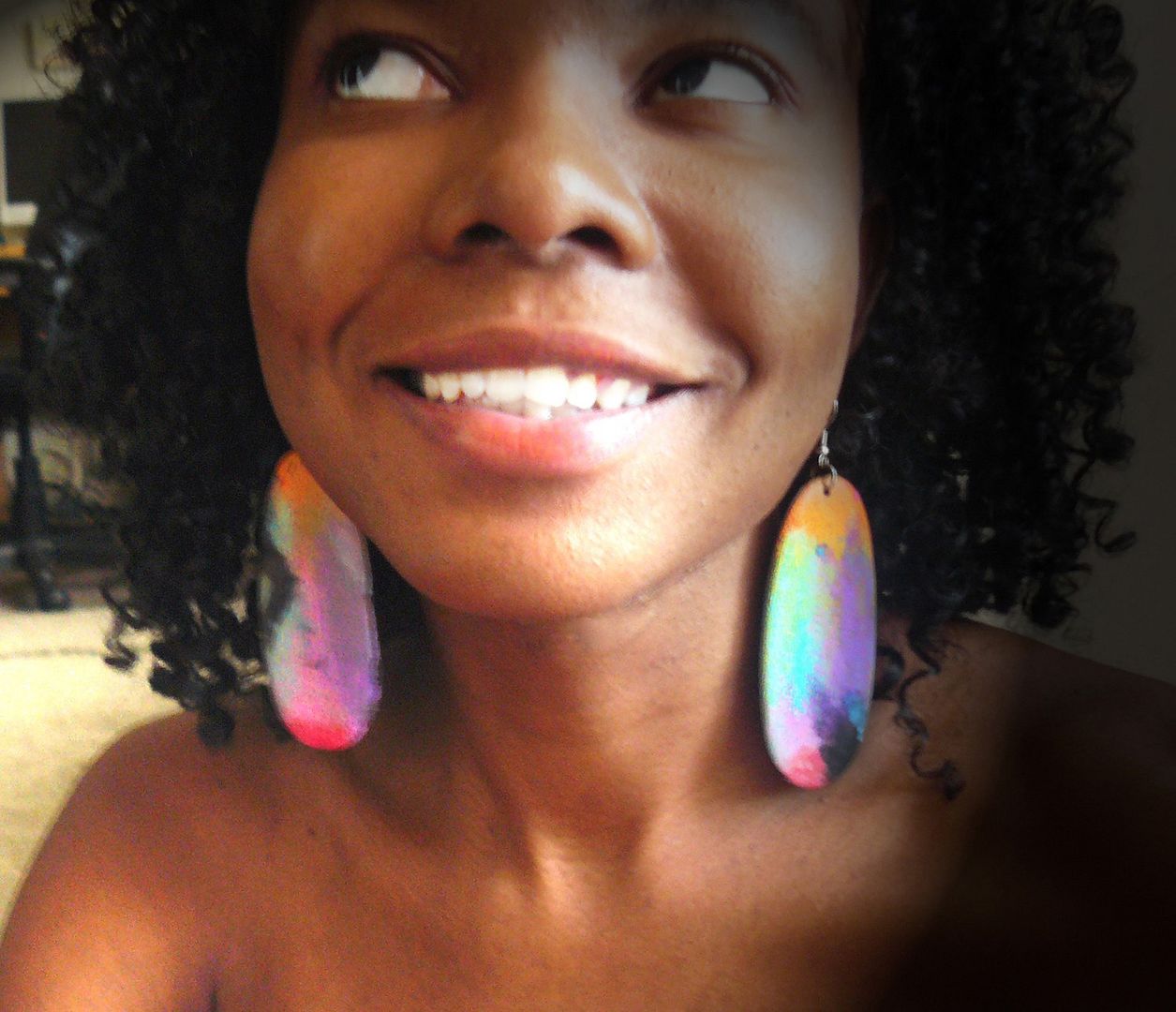 In 2008, QuellyRue Designs was launched producing a spectacular range of handmade tote bags, hair accessories, jewelry, crocheted hats and scarves, brooches, and tech accessories, crafted from the finest fabrics, fibers, and materials from around the world. For Racquel, the creative direction of QuellyRue Designs is to express all the creative wanderings in her mind, her art, and her personal style through luxurious designs that are artistic, whimsical, and necessary.
"I am a strong believer that the truest expression of love is art. The purest part of you is that which is created, born and nourished in your heart. My hands live to create…so I create." – Racquel Dwomoh
Visit QuellyRue Designs on Etsy and on Facebook.
Want me to show you off? If you have a blog, website or e-store and would like to be featured, send me an email at Brittany@ClumpsOfMascara.com.