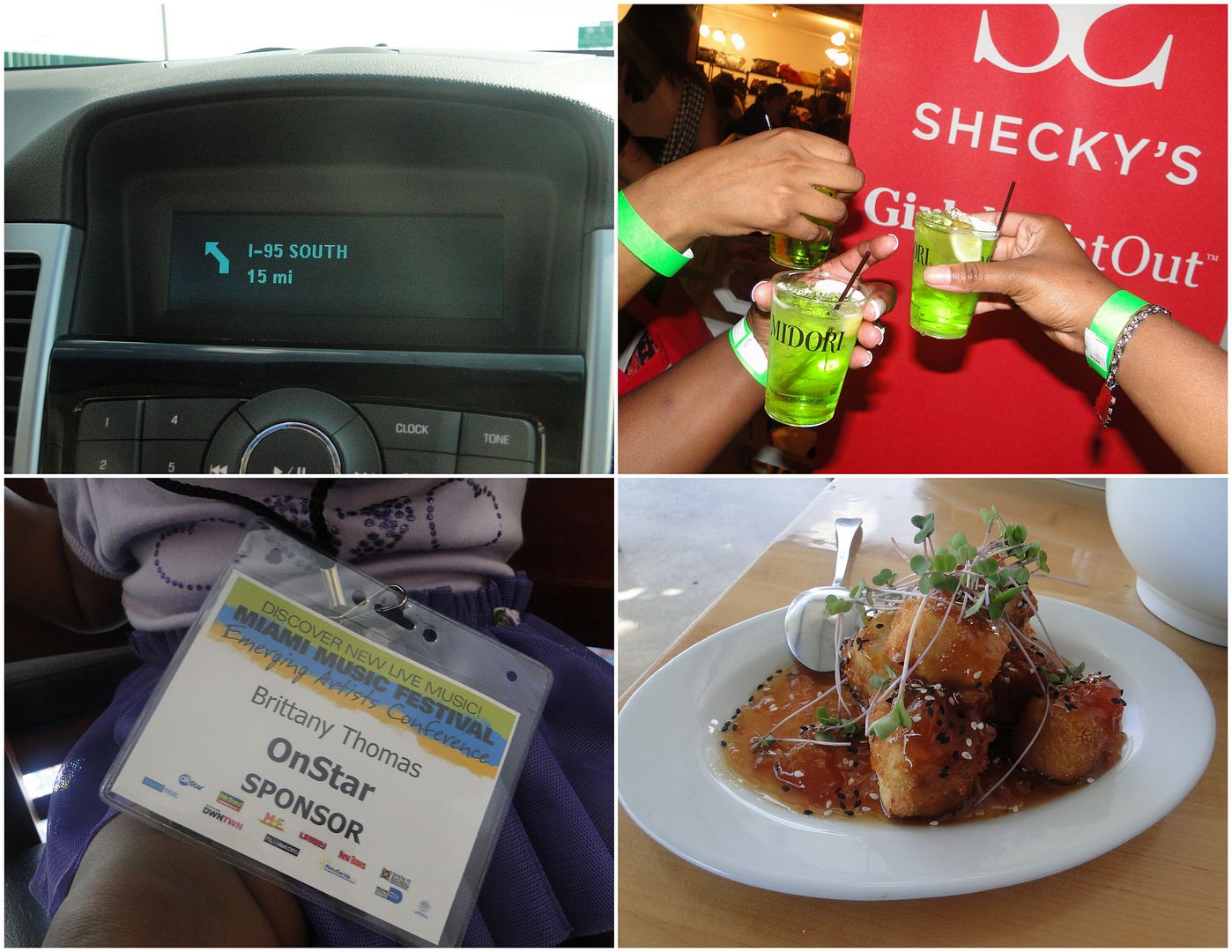 I know, I know…I've been mega ghost. But I have a good reason! I've been bouncing around Miami's Design District with OnStar. My real life BFF Samantha and I got to test drive a Chevy Cruze and all of the super awesome OnStar features. OnStar is one of the sponsors for the 2nd Annual Miami Music Festival. I'll be live tweeting as much as I can. For some reason, my TweetCaster app for Android has been a butt so tweeting has been defeating. You liked how that rhymed, uh?
But with the Miami Music Festival, Shecky's Girls Night Out and spending time with friends and babies and eating hella good food, I have been having a ball.
Enjoy your Saturday, lovelies! I am still waiting to hear back from the Mascara-A-Day contest winners. Don't forget to check your email to see if you're one.