Welcome to another post from the Sista Show Off series! In this series I like to show some love to other companies, blogs, businesses, organizations or just regular ladies like myself who are paving the way for women everywhere! Let me feature you! Shoot me an email at Brittany@ClumpsOfMascara.com.
Can you imagine NOT shopping? I mean…for a complete year not purchasing an article of clothing, accessory OR purse? Have you fainted out of sheer horror yet? My girl Kelli over at Stop Shop is doing it. Hit the jump to read her story.
Kelli says: I had a lot of reasons for starting this conquest, but the main goal was just to honestly see if I could do it. I stopped shopping on April 1st (April Fools Day…) because it seemed like a big joke. I used to swing by the mall about twice a week to grab a new top or maybe some new earrings. I have accumulated a bunch of things I'd only worn once. I would feel so sad for my amazing tops that got pushed to the back of the closet, never to see daylight again.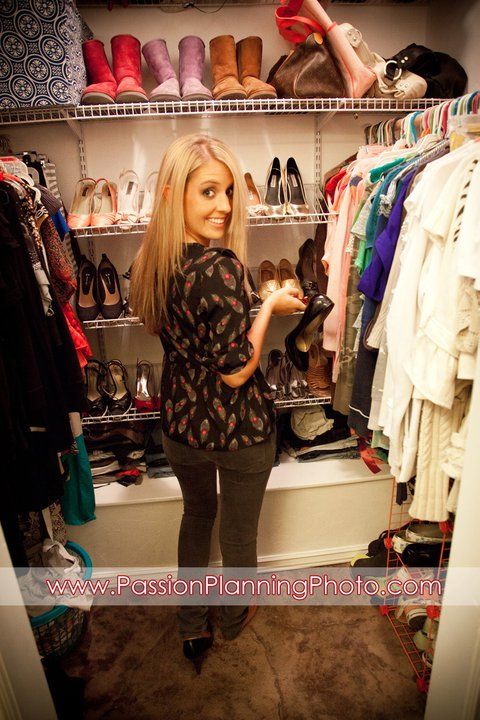 I wanted all of my clothes to have an equal opportunity, and I wanted to see how much money I could save. It has been really difficult, but the pride I feel knowing I am accomplishing something so huge prevents me from forfeiting. Everyone I talk to says "I could never do that," which only drives me further. I am officially halfway done and am truly proud. However… You can rest assured that I'll be planning a HUGE shopping trip when the year is done!
Follow Kelli's journey and send her a ton of motivation.
While I wouldn't label myself a shopaholic, I don't even know what I would do if I couldn't purchase nail polish, books, or earrings for an entire year. O.M.G.
Go Kelli go!!! Check out her blog and tell her B sent you.
Want me to show you off? If you have a blog, website or e-store and would like to be featured, send me an email at Brittany@ClumpsOfMascara.com.