Happy Friday, gorgeous people! Today's face of the day is brought to you by LORAC. Remember that time I reviewed one of their lippies? I've been having a LORAC love affair since then. The brand recently released a ton of hot new goodies. But they aren't what you think they are. They are in 3D!!!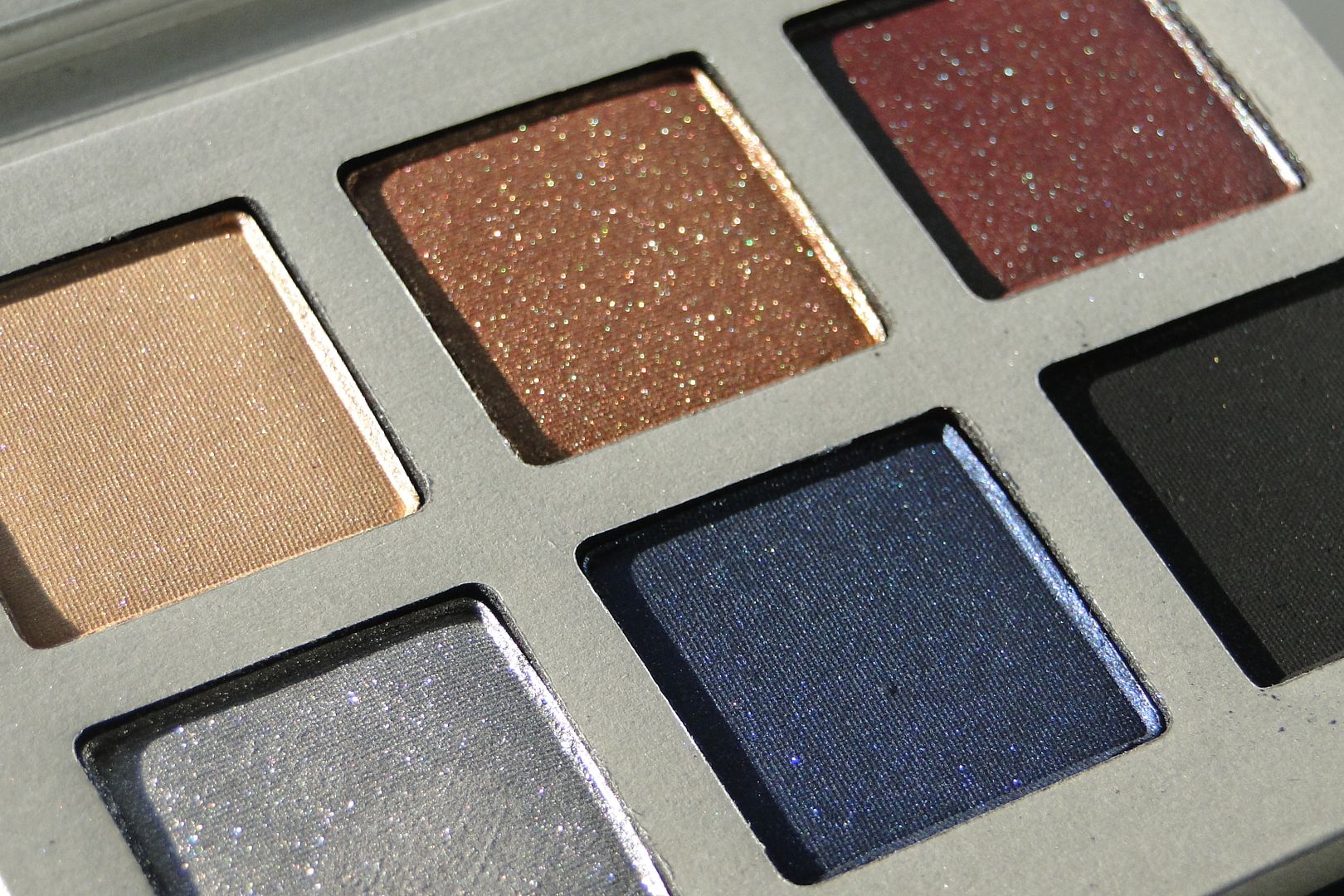 I know, right? You're mesmerized too, uh? I know. Hit the jump to get a close-up.
This palette is full of super pigmented high-intensity colors. The textures of the shadows are buttery smooth and apply flawlessly. I mean, one swipe and instant POW. And the faux animal skin palette is just…stunning.
These shades are all have frosty finishes. The black contains holographic glitter but unfortunately you can't really see it once it's applied on the lids. I wanted to bang out a quick look just to see how versatile this palette can be.
I grabbed the gold and put it on the lid.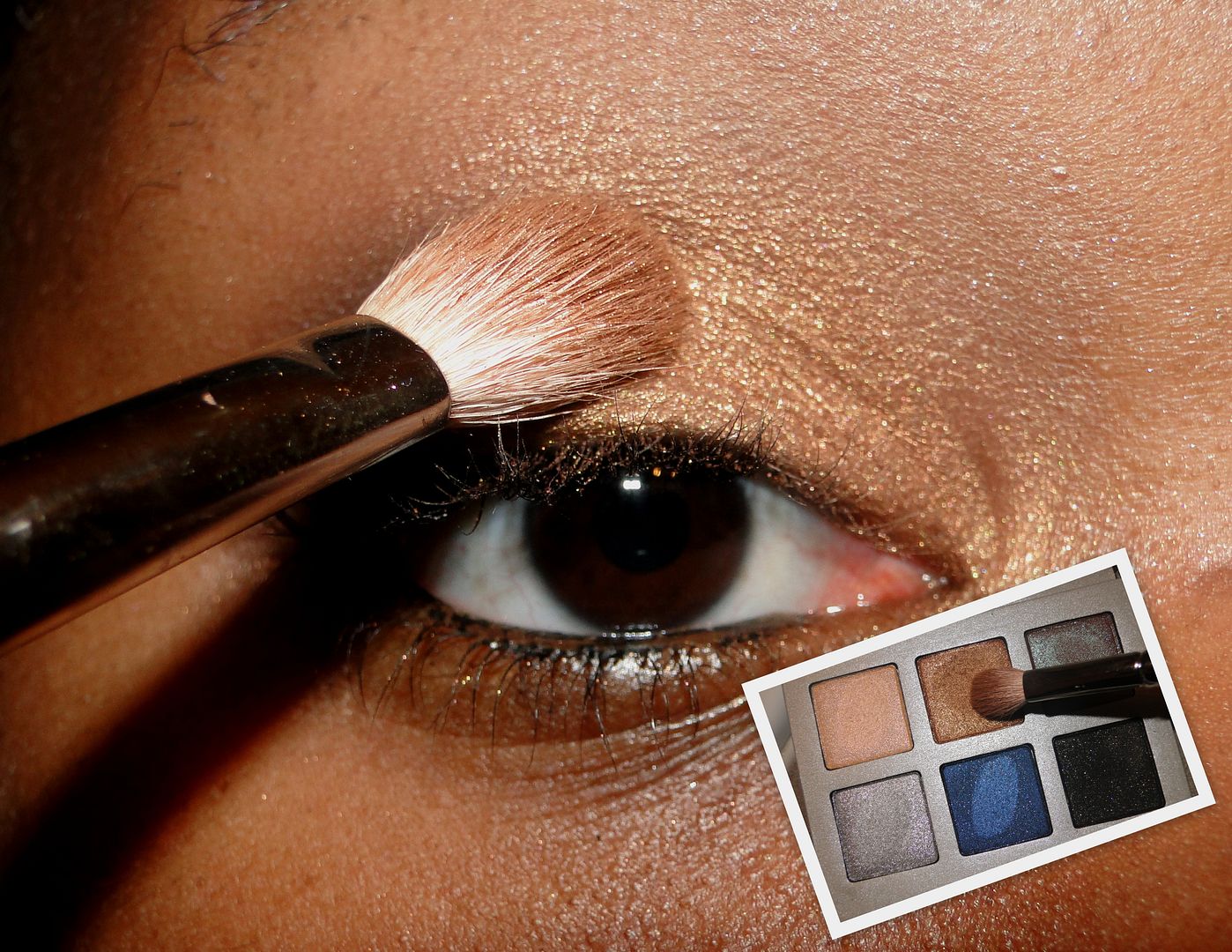 …and then I put on the black in my outer-V. I grabbed that shade that looks a lot like MAC's Club eye shadow and used that above my crease.
Aaaaand….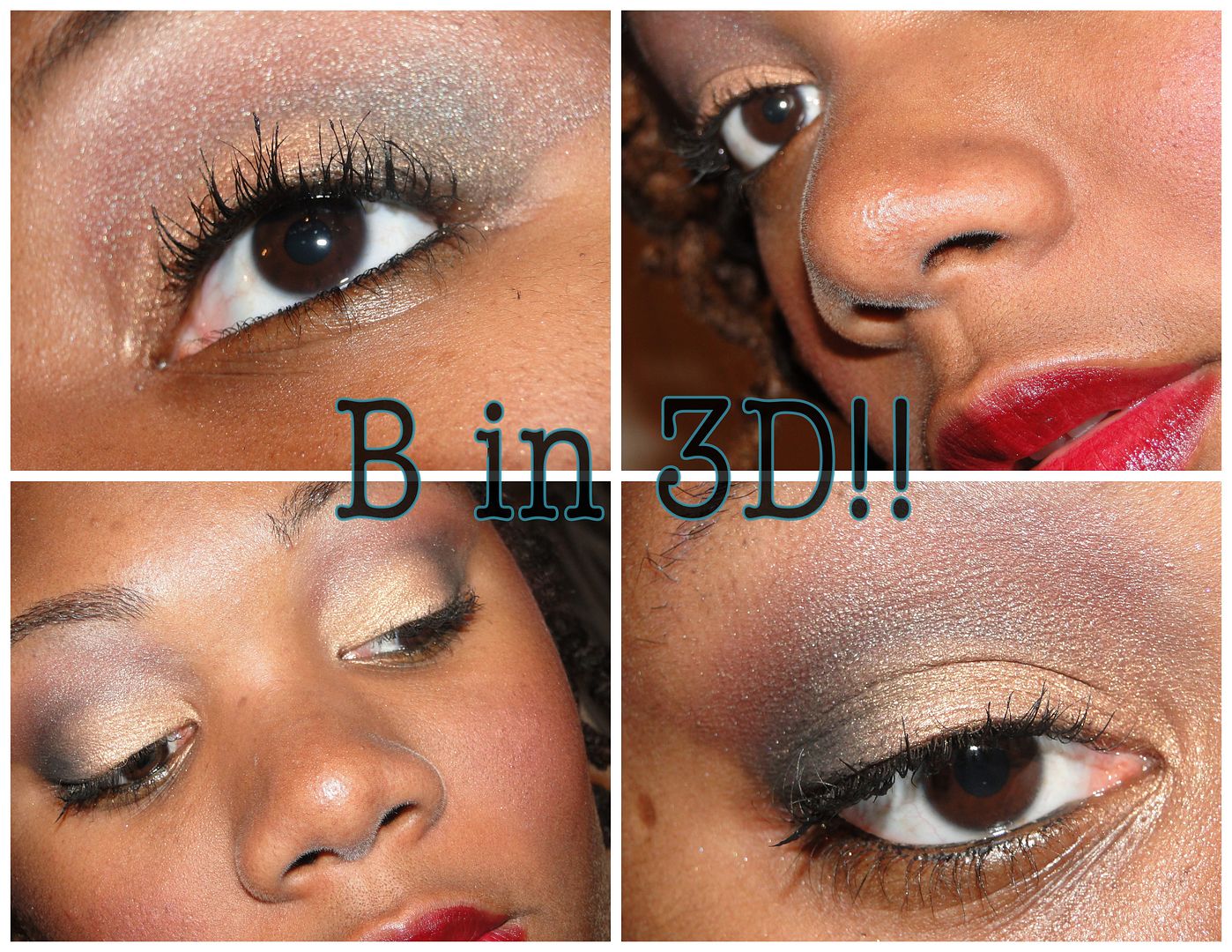 But in your 3D glasses? Can you see me all up in your face? No? Hmm..okay.
If you're going for a shimmery "night on the town" look, these shadows work. I am a huge fan of this palette. Not a bad deal for $38. LORAC is slowly stealing my heart. You can get this limited edition palette from Sephora.
What are y'all doin' this weekend? I'm not sure what I'll be up to but it shall include a ton of time with my bed. A sista is tired yo.
XOXO,