Welcome to another post of Amor de Lacquer….the series all about nail polish and nail care! Send me your requests, suggestions and ideas to Brittany@ClumpsOfMascara.com.
Oh boy, have I been waiting for this collection…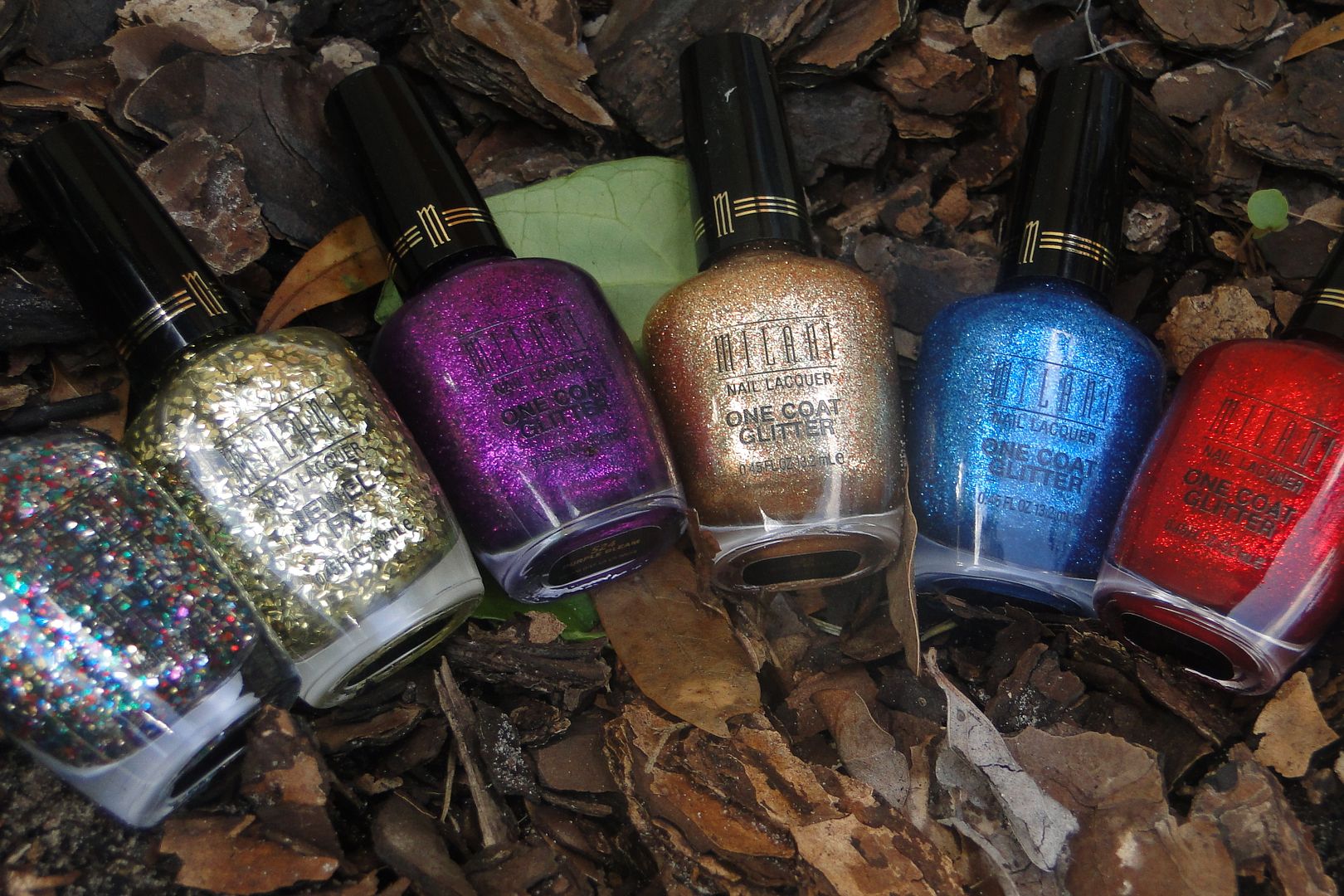 Go ahead and brace yourself, lovelies. You're going to need about half of this collection. But the good news is…they retail for under $5. They ain't bad, uh?
Red Sparkle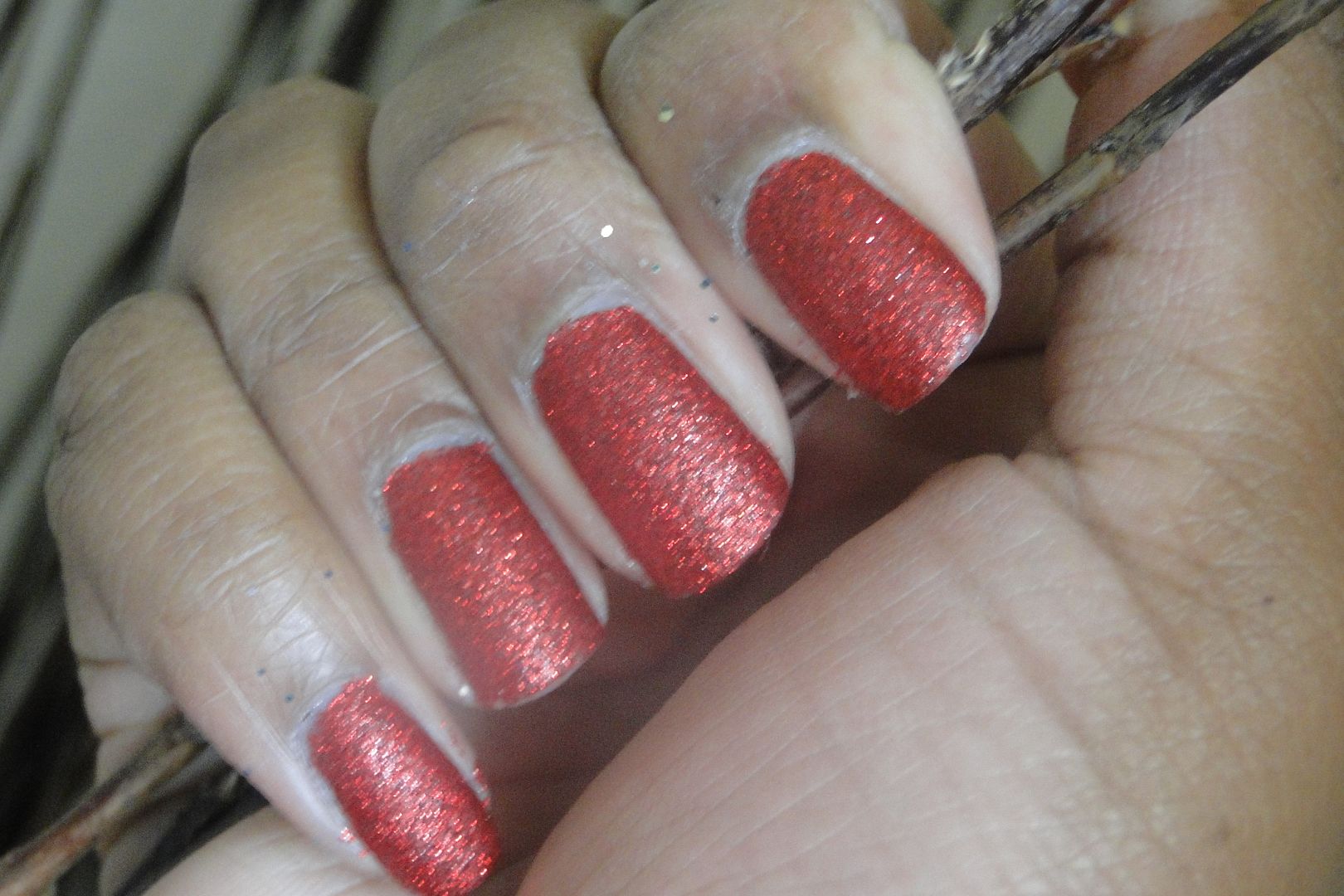 You can never have too many red glitter polishes. While this one isn't super unique, it gives you such a nice opaque finish in a good two coats. Which is a shocker. Most of my red glitter polishes require at least three coats.
Blue Flash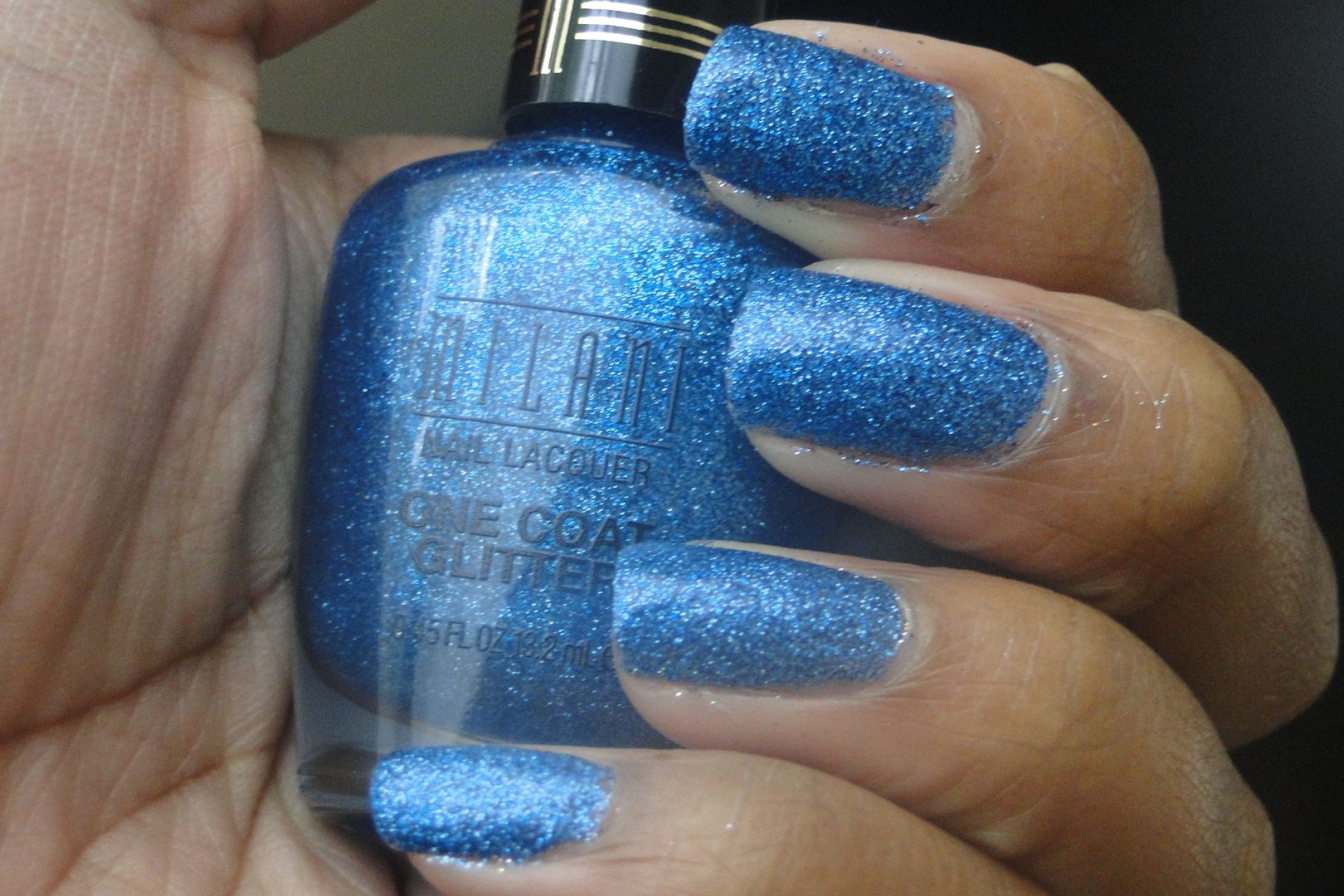 Oh yeah, momma! This is a winner. I don't think I've ever seen a blue glitter with this much personality.
Gold Glitz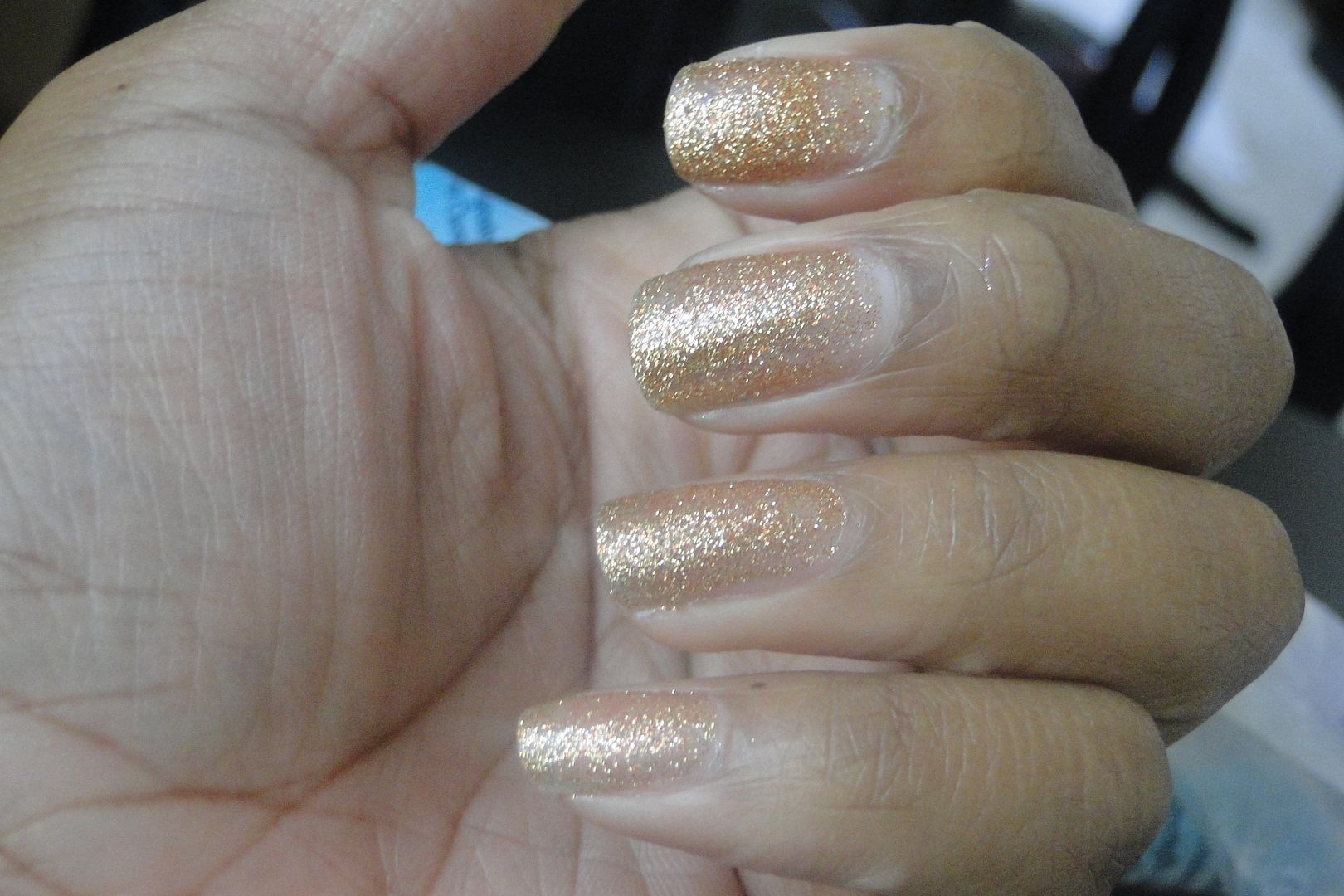 I love how this one isn't all gold glitter. It has a bit of orange to it too. While all of the glitters claim that you only need one coat to reach an opaque finish, I think this is the one that does it the best. With one coat, it looks great. But of course, it really comes alive with two coats.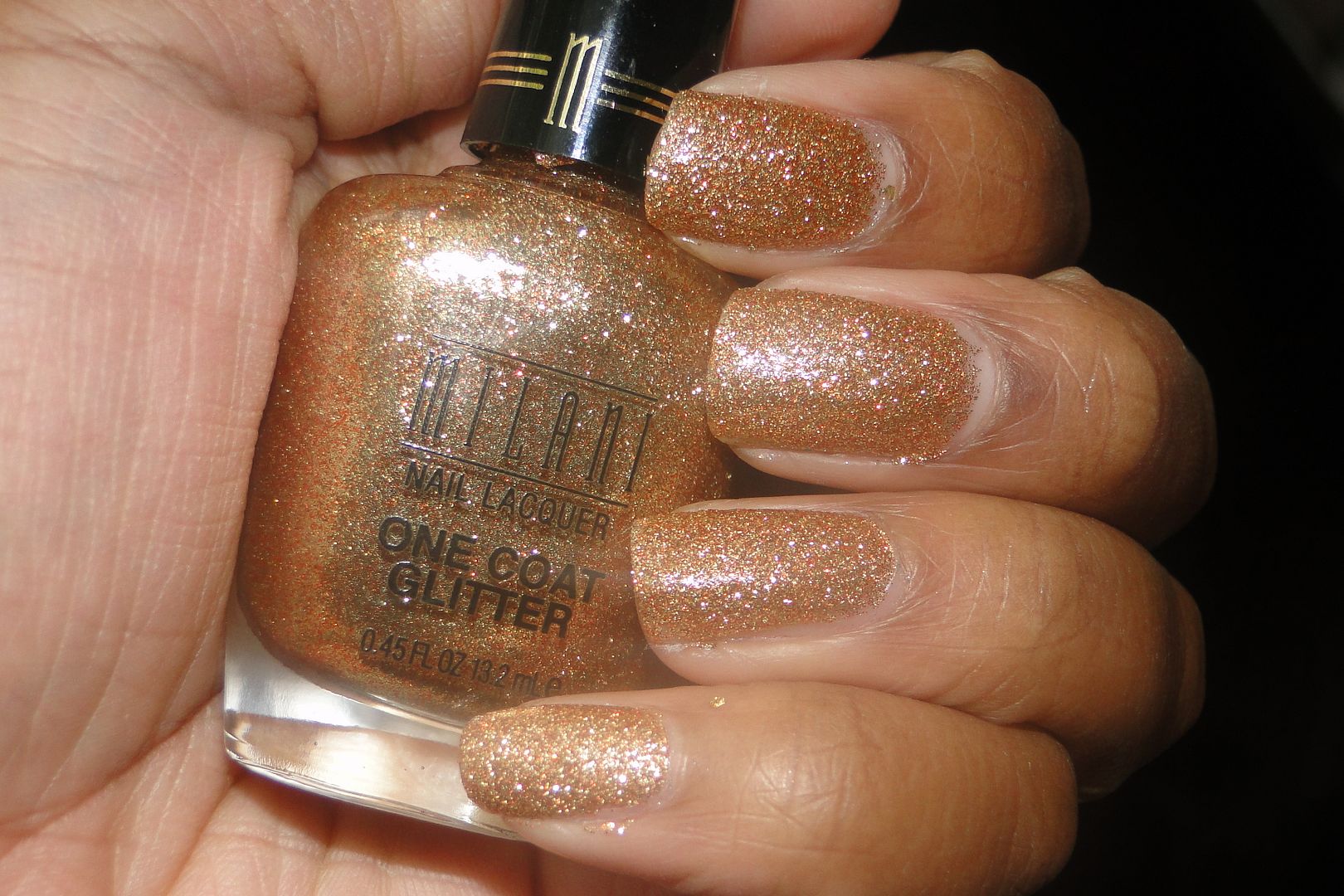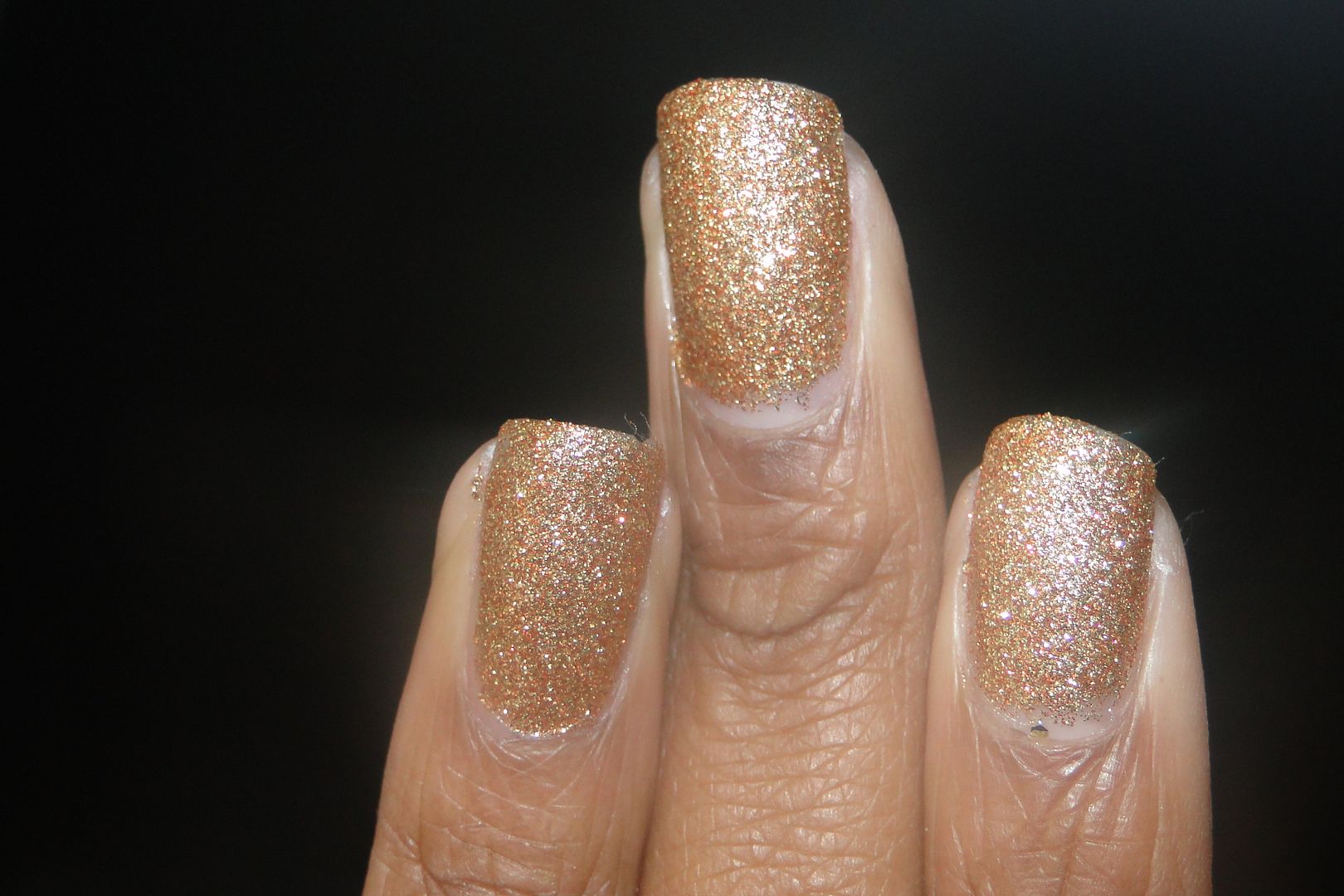 Purple Gleam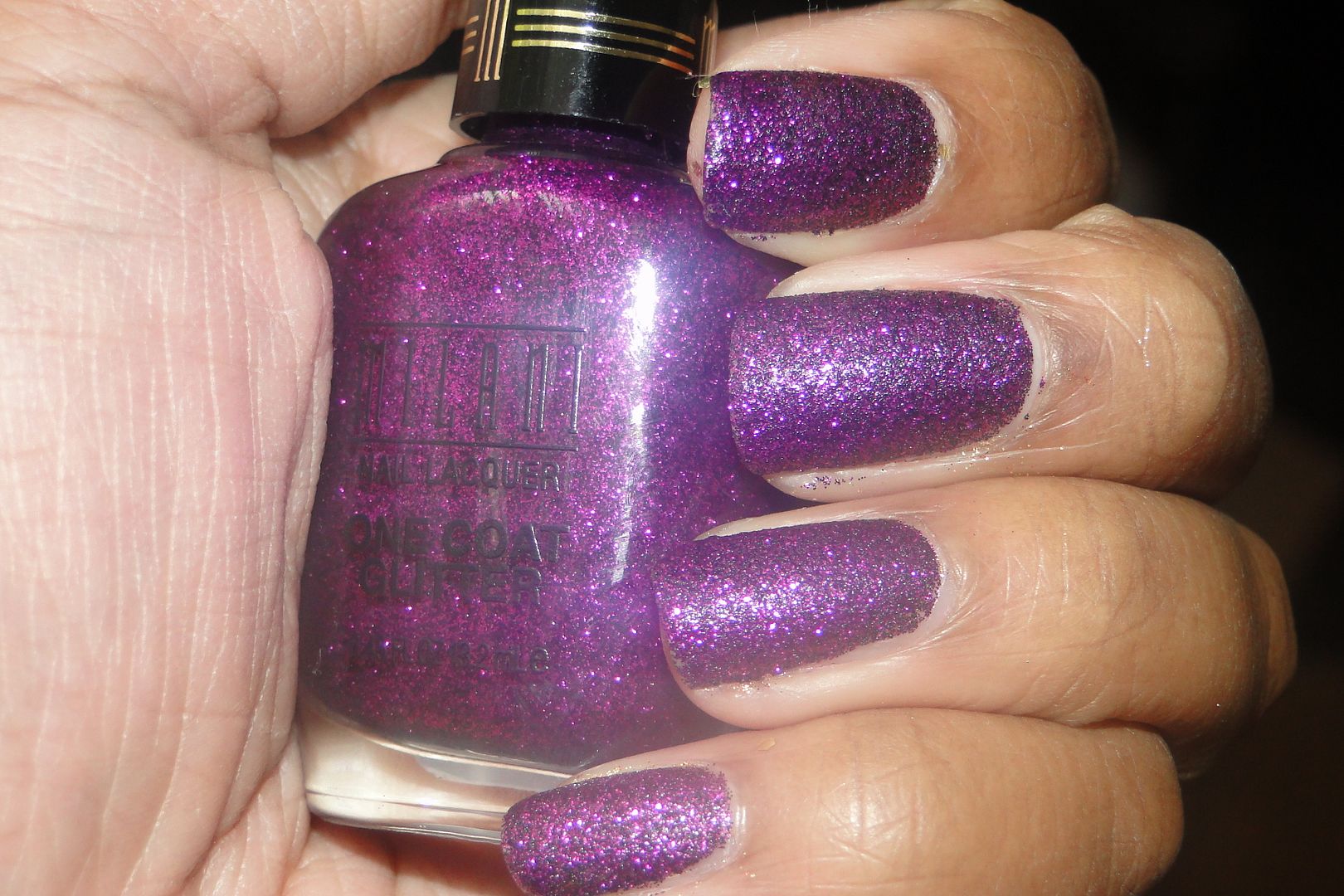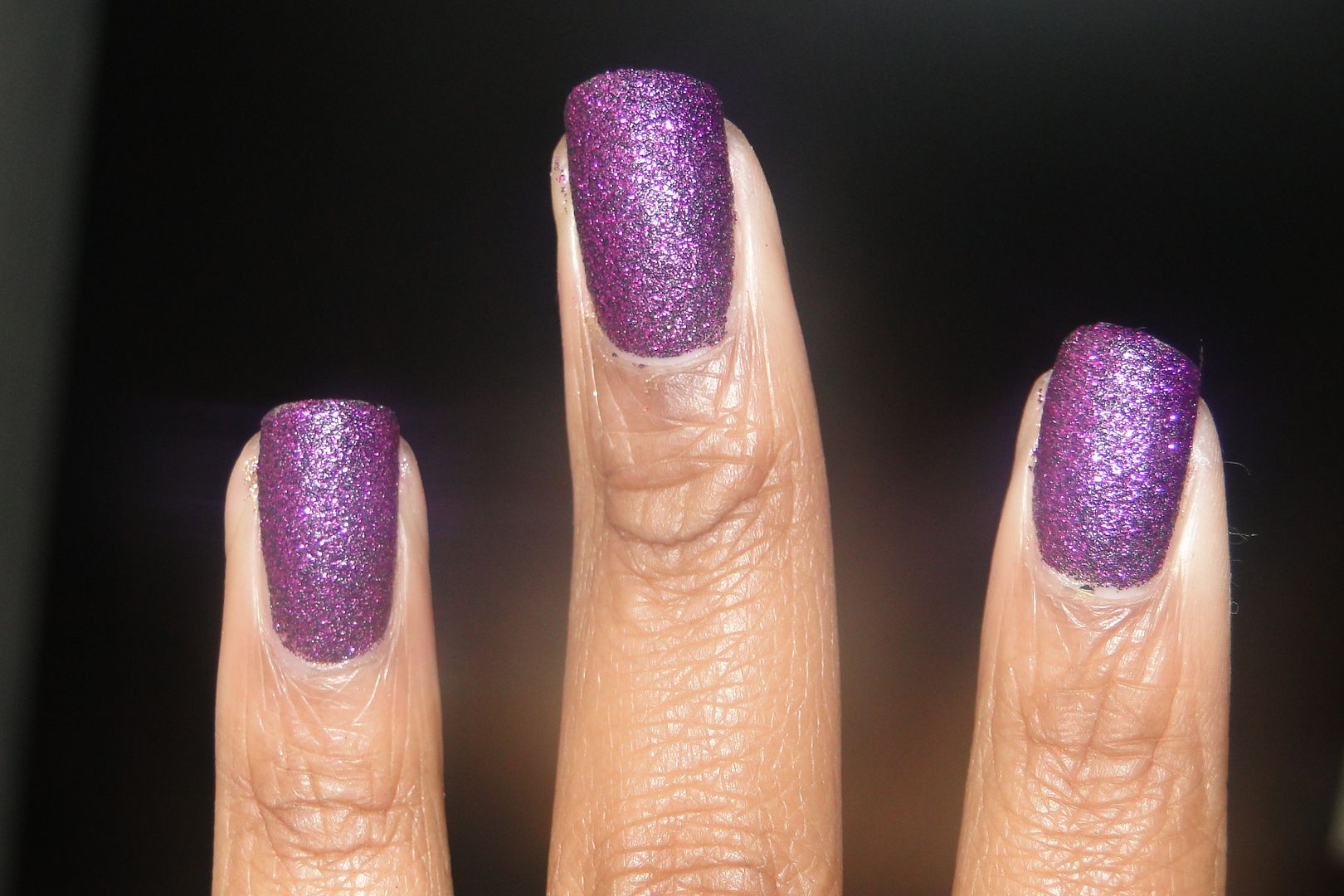 This one is my favorite of the bunch. It gives me absolute life. It really isn't "purple". It looks like a black polish with a large dose of magenta glitter. The result? A purple-esque tint. I absolutely love it. I don't have Lippman's Bad Romance, but my guess would be that THIS polish knocks it out of the park.
Gems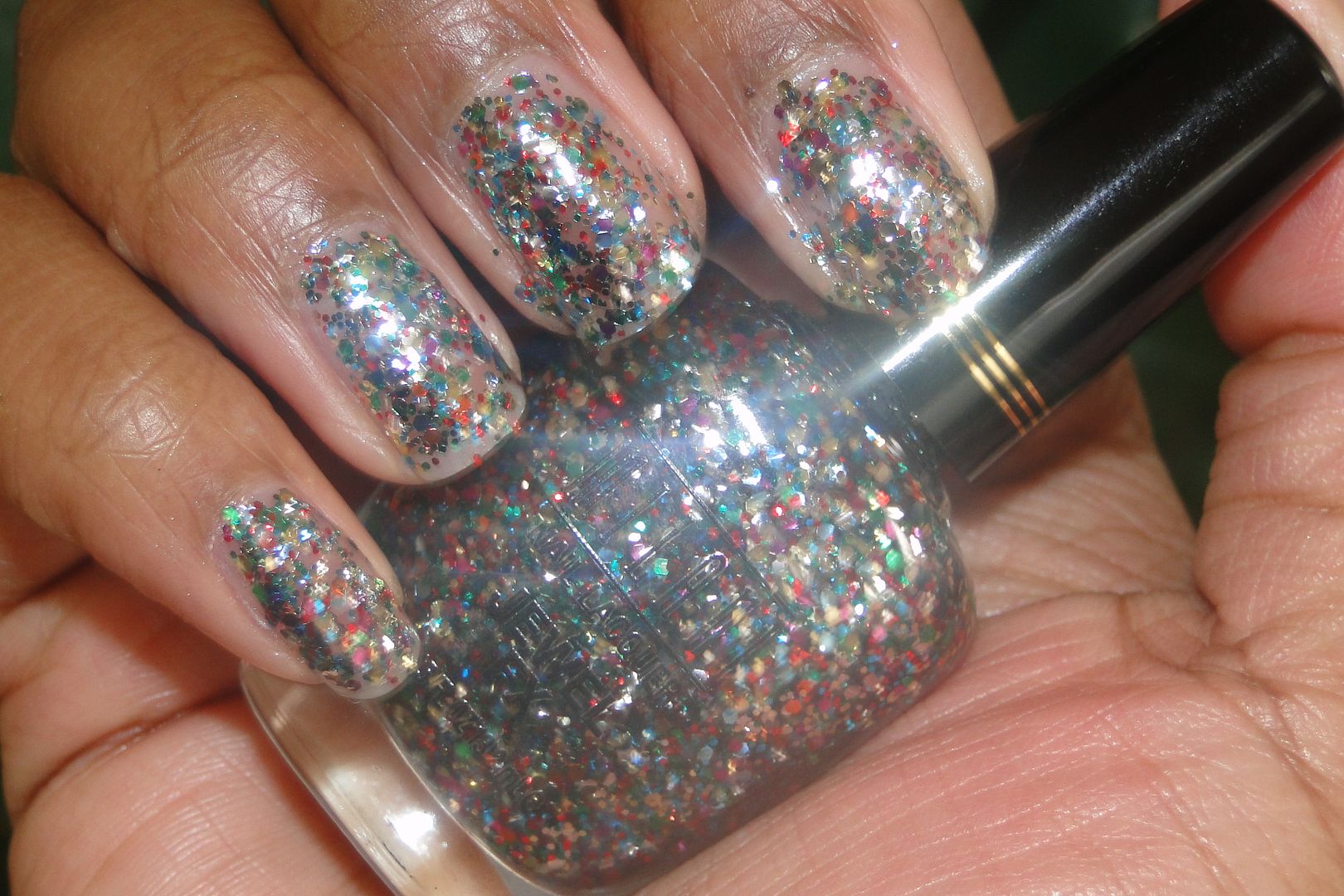 Yes, Milani…yes! I was one of the gals that searched everywhere for Lippman's Happy Birthday. And I paid a good $18 for that polish. I think Milani's Gem is 10x better as the glitters adhere to the nails better. The formula isn't watery and while it may take some time to lay the glitter evenly (as is the case with polishes with larger glitter specs), it is a total winner.
Gold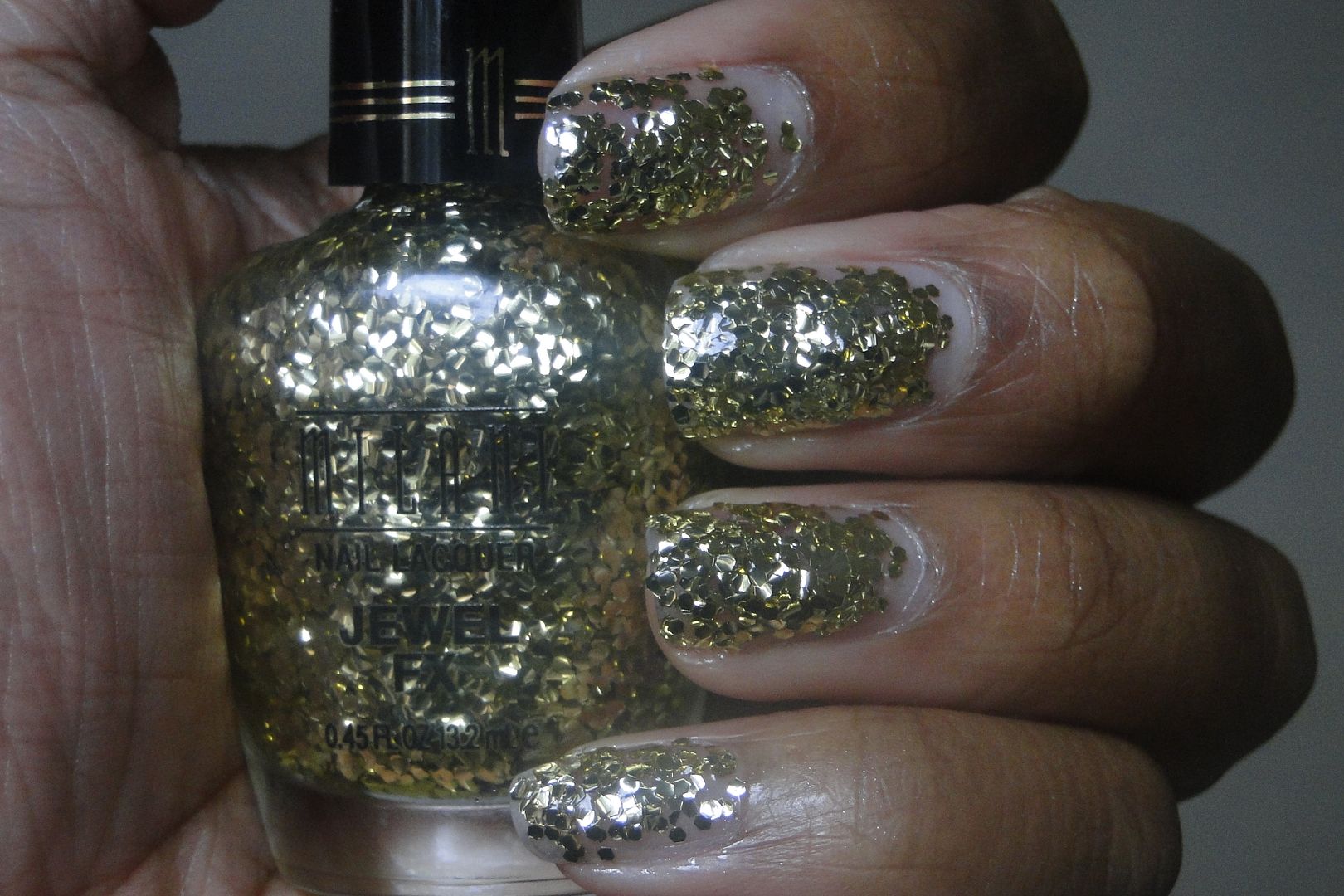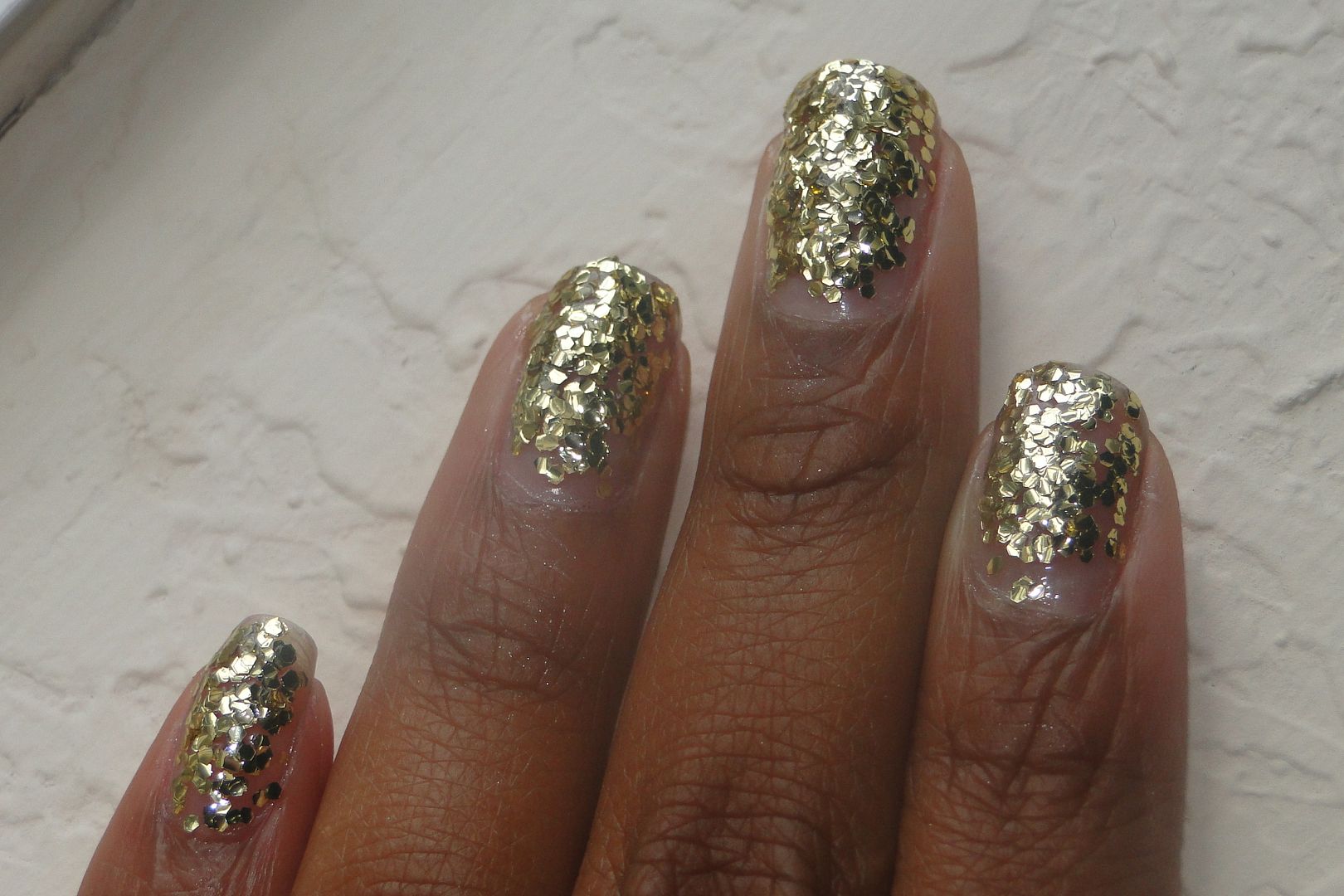 While Gold is probably best for layering, I can see myself rocking this by itself. What a show stopper of a polish, uh? I scooped up the LAST one in my Walgreens. Score!
The polish I'm missing is Silver. It's the Silver sibling of Gold. Milani has really been impressing me with their nail polish collections. These are all winners! The One Coat Glitters give more coverage with just one coat than any other glitter polish I've used. But because I like a rich and super opaque look, I usually opt for two coats. Which is still pretty admirable.
Removable sucks but such is the case with all glitter polishes. These are so worth it. You can find them for $4.99 anywhere Milani products are sold. Think Walgreens and Target stores. 😉
Polish Pretty,