While I'm not at the Mercedes-Benz Fashion Week this season, I am loving the looks that I am seeing on some of these runways. Take the DKNY runway, for example…
Maybelline New York Global Makeup Artist Charlotte Willer used such a unique technique for the lids.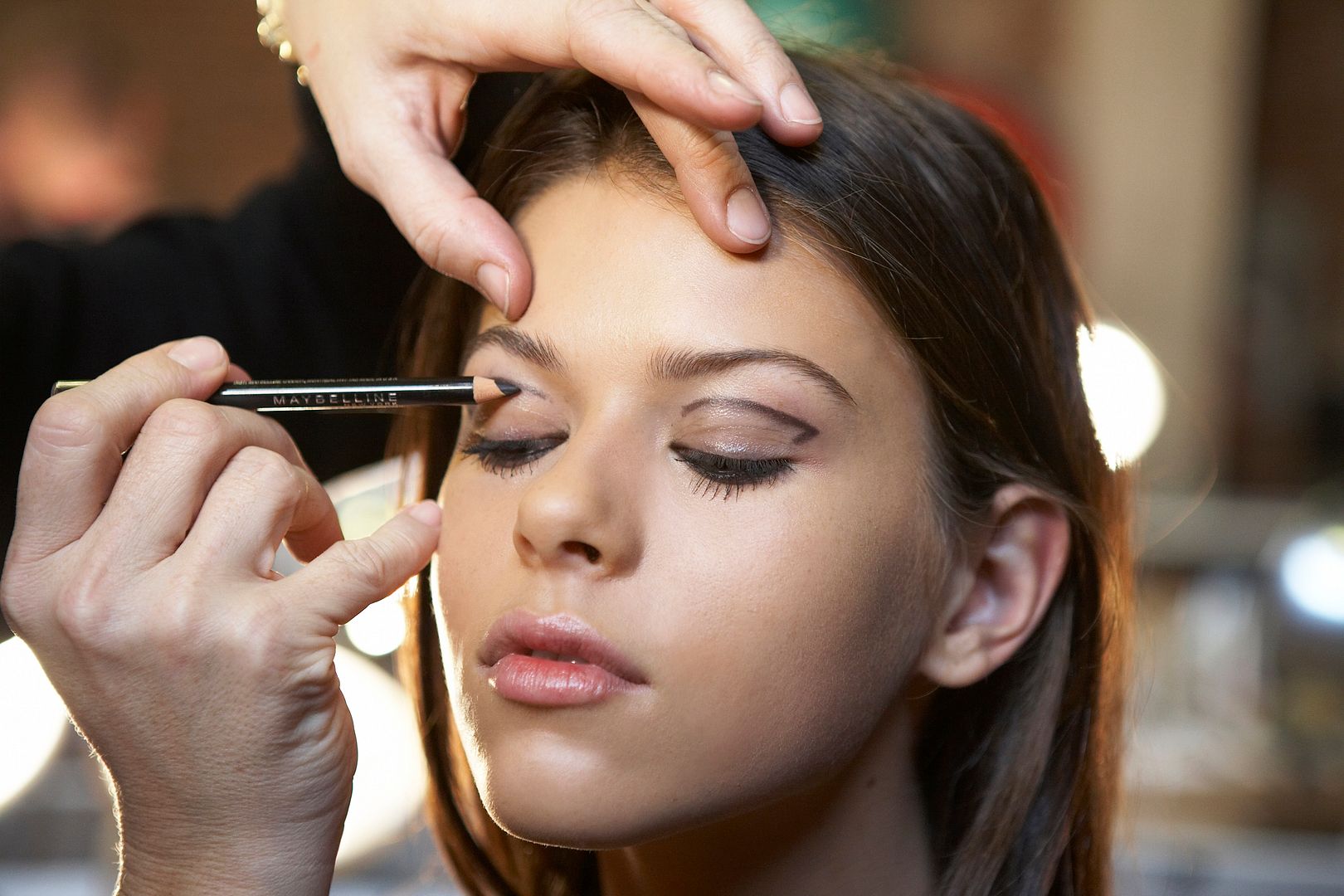 Charlotte used Maybelline's Line Express Eyeliner in Soft Black. She drew a line from the inner corner and took it out past the outer corner of the eye. The results?
A look that I'll probably try to re-create myself. How hot is that?