2 weeks passed and as promised I am giving y'all an update on my experience with the gel nail treatment. If you missed my initial post, check it out here.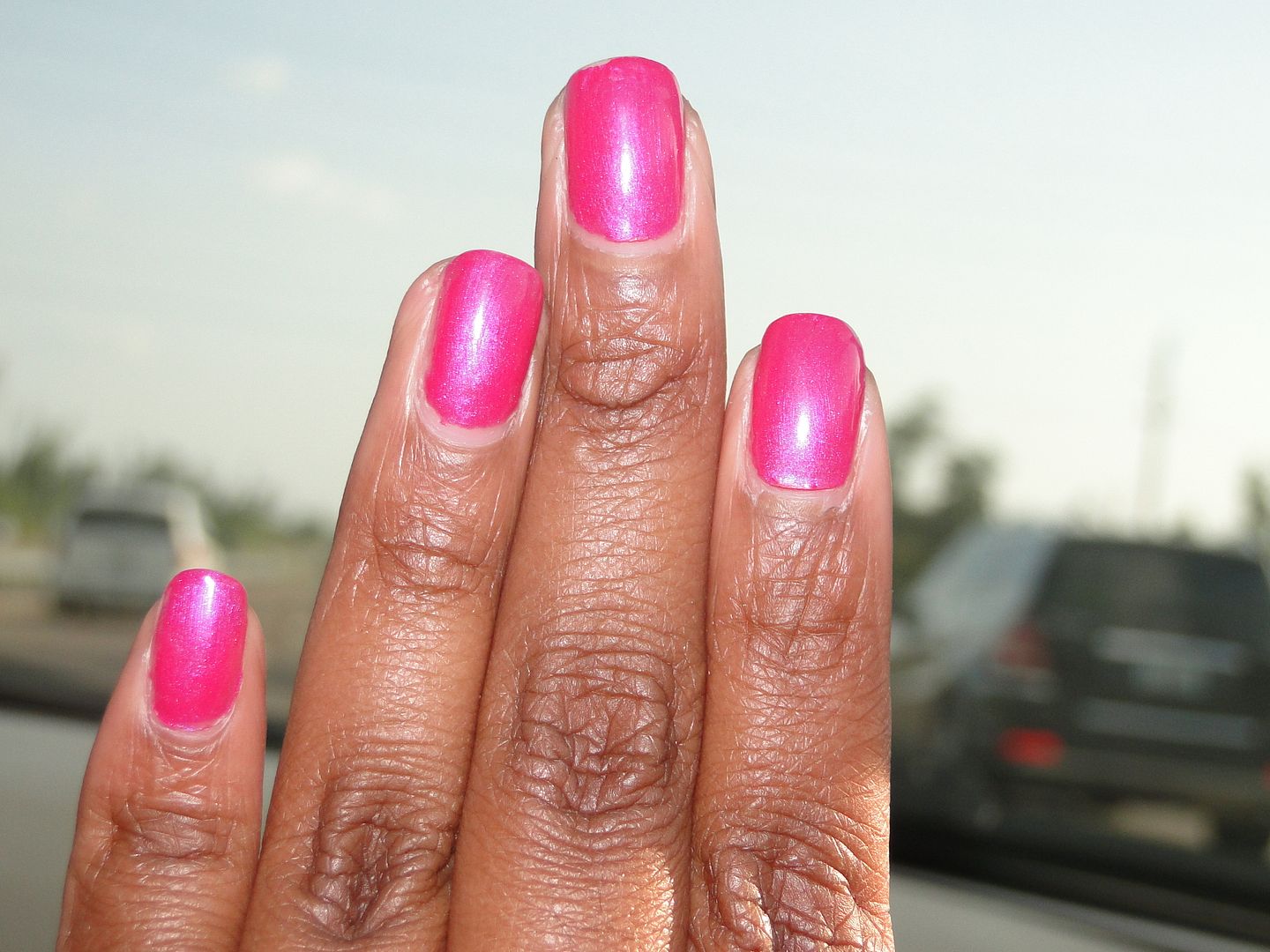 After 2 weeks the nails were STILL shinning so as far as staying glossy and wet-looking, Shellac nails deliver. And that's not all…
I think the best way to review Shellac to answer the frequently asked questions that I got about them.
Where can I get Shellac done?
-Shellac is done at salons and spas. A simple Google search led me to Faces Unlimited Day Spa & Massage in Altamonte Springs (outside of Orlando). CND has a Shellac Spa Locator website that can assist you in finding a salon where you can get Shellac'd.
What's the process like?
It is surprisingly simple and takes a little more than 30 minutes. After gently cleaning (not cutting) up the cuticle area, the manicurist applies a base coat, places that hand under the UV light for a minute, applies a base coat on the other hand and then places that hand under the UV light for a minute. This continues throughout the base coat, 2 coats of your color of choice and a top coat. There is no drying time and after the gel has cured on both hands, the manicurists brings out the shine by massaging a bit of rubbing alcohol on the gel and a bit of CND SolarOil on the cuticles. No drills, no harsh fumes, no mess! Oh, and did I mention that you can Shellac your toes too? Awesomeness!
How much does Shellac cost?
It's about double the price of a manicure so look to pay around $25-35 depending on the salon. Considering a Shellac manicure can last for at least 2 weeks, I think the price is reasonable. Especially if you are going to an event where you need a long lasting manicure i.e. weddings, vacations, formals.
How do I know if Shellac is for me or not?
Do you already get manicures on a regular a few times a month? Shellac is for you. Don't mind wearing the same color a weeks at time? Shellac is for you. Been abused by acrylic but would love some extra barrier on your nails? Shellac is for you. Who is Shellac NOT for? People like me. Those who like to polish their nails a few times a week. If you are a lover of super bright colors, nail art and designs, Shellac is not for you. As a beauty blogger and nail polish aficando, I polish my nails A LOT. Shellac is a little too permanent of a treatment for me. I didn't mind wearing it when I first got it on but within a few days I was ready to remove it. Not because I didn't like it but because I wanted something different on my nails.
Does Shellac chip?
It depends. IT did for me.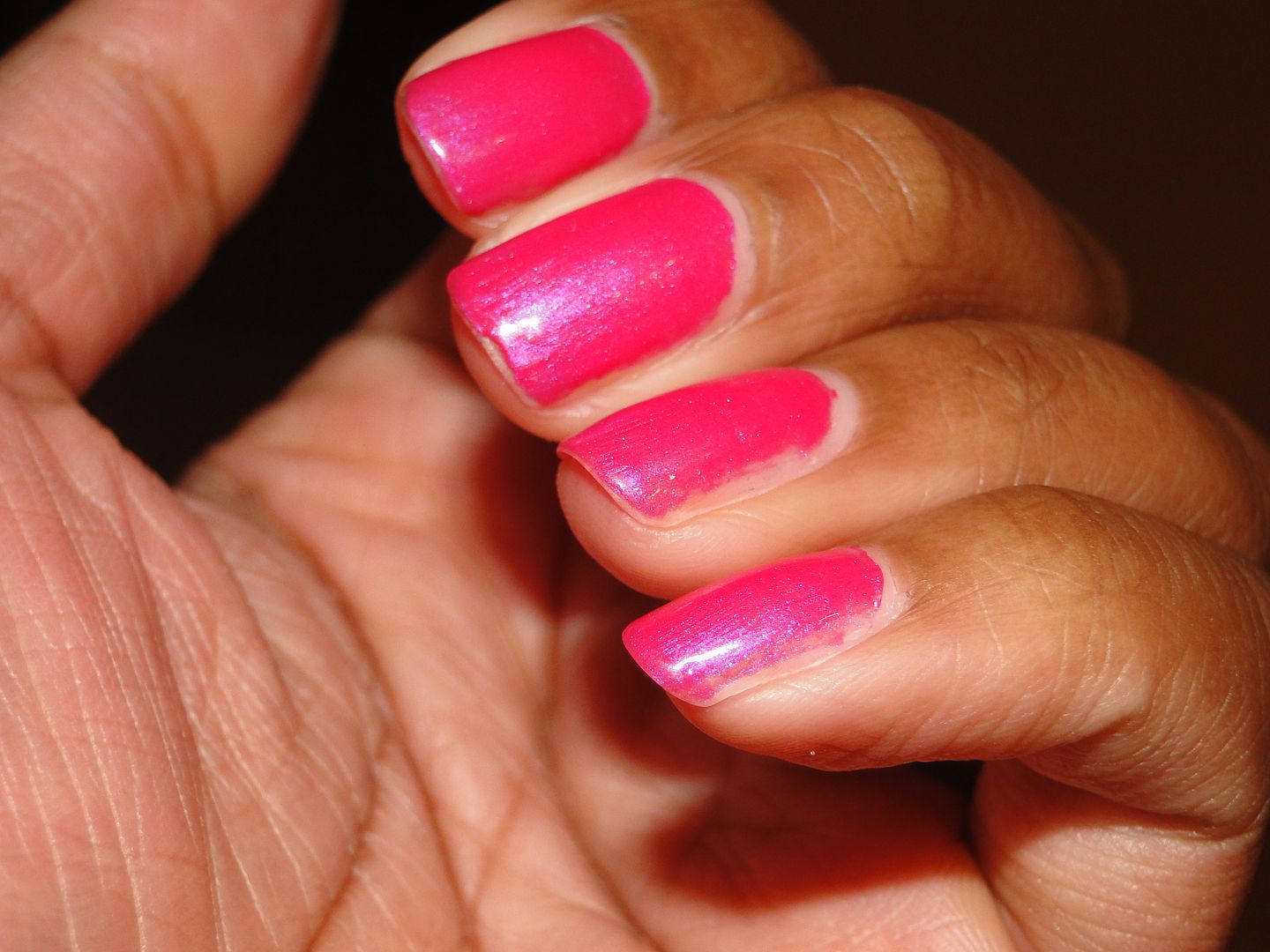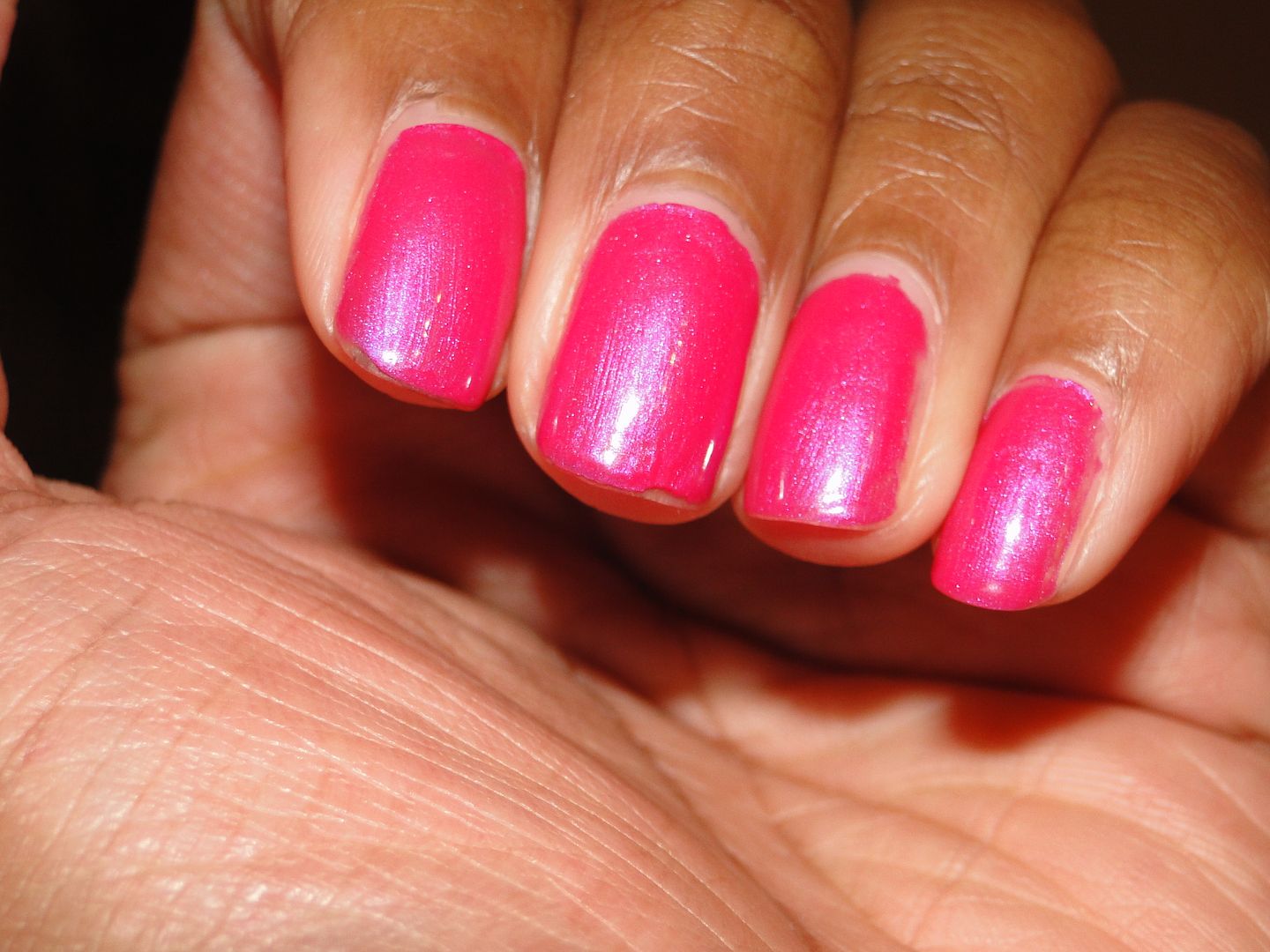 But only very little. I only had small chips on the middle and pointer fingers and that came about a week after I had the manicure. Although I heard about Shellac NOT chipping, I wasn't surprised that it did. But I DID expect it to chip a lot more so I was glad that it didn't.
Is Shellac hard to remove and did it damage your nails?
No and no. The removal process was easy peasy. I soaked a cotton ball with pure acetone and left it on my nail for a good minute. The gel started to lift and I used my fingernail to scratch it away.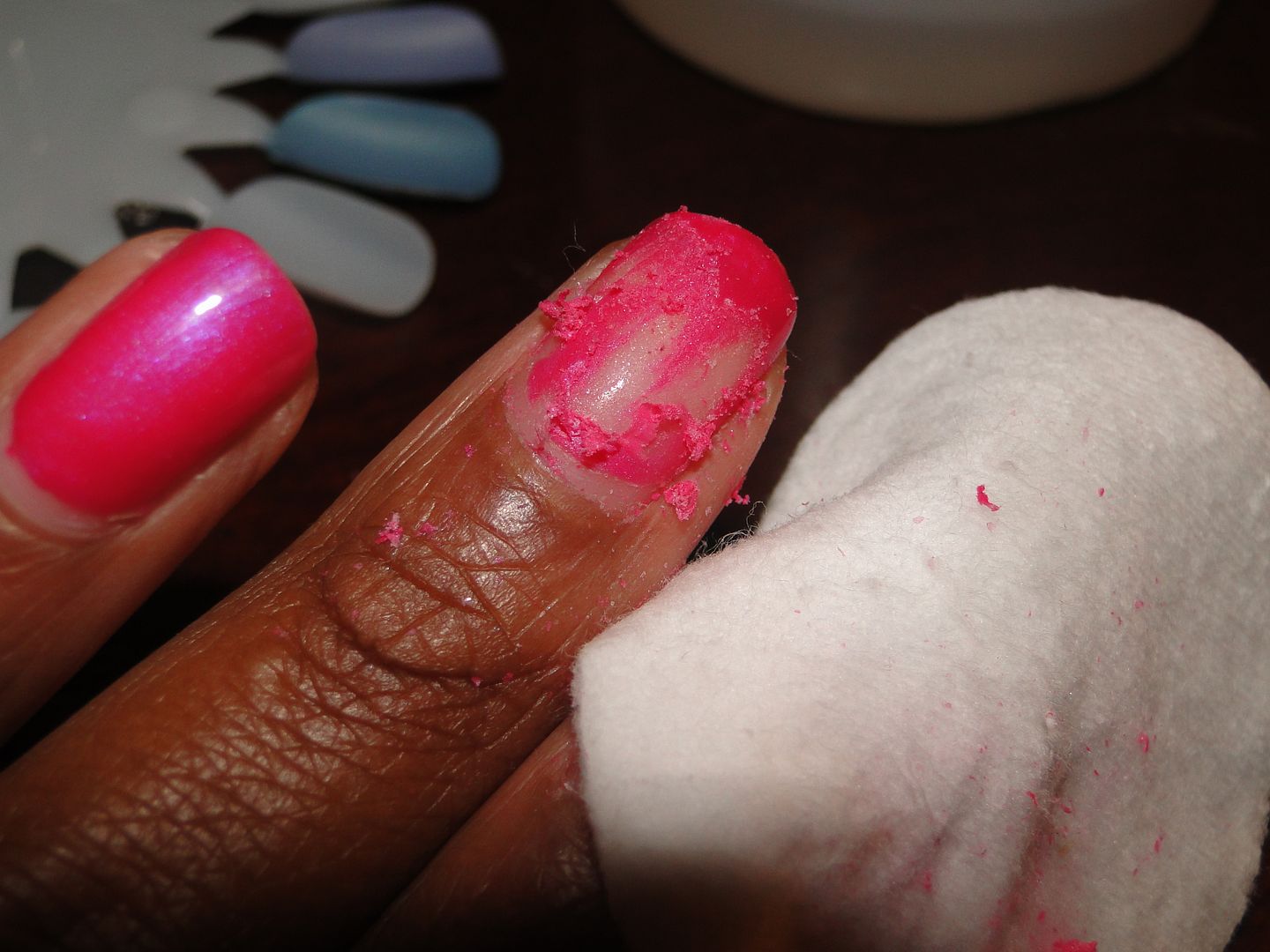 I was relieved to know that it didn't damage my natural nails at all. It took awhile but I managed to remove it all without any problems. I treated my nails to a DIY manicure and and they looked just fine.
So I'm #TeamShellac. I really am. I think it's a great option for ladies who work in hospitals or with kids or in construction (hey…we're out there!) and have issues with keeping their nail polish on. Shellac is perfect for any woman who may not want to deal with polishes at all. Shellac is a great alternative to nail polish.
But those of us who enjoy wearing switching our nail polish quite often, Shellac is not for us. And that's okay. I am, however, thinking of Shellac'ing my toes. While I love polishing my nails every few days ,polishing the tootsies seems to be such a hassle.
What do you think? Is Shellac for you? If you are in the Orlando are and looking to treat yourself, visit Faces Unlimited Day Spa & Massage and tell them that B from Clumps of Mascara sent you. The salon staff is knowledgeable and absolutely wonderful. Thanks Diane!
The Shellac treatment was complimentary but I was not paid to do this review.