That's riiiight, I'm giving away one of my FAVORITE products! I am an enormous fan of Cover FX. I don't wear foundation regularly, (helllooo, I live in Florida) but when I want a little extra coverage, I turn to my Big Cover Up Kit and SkinTint FX. Two lucky Clumps of Mascara are going to get a chance to win 'em! Hit the jump for deets.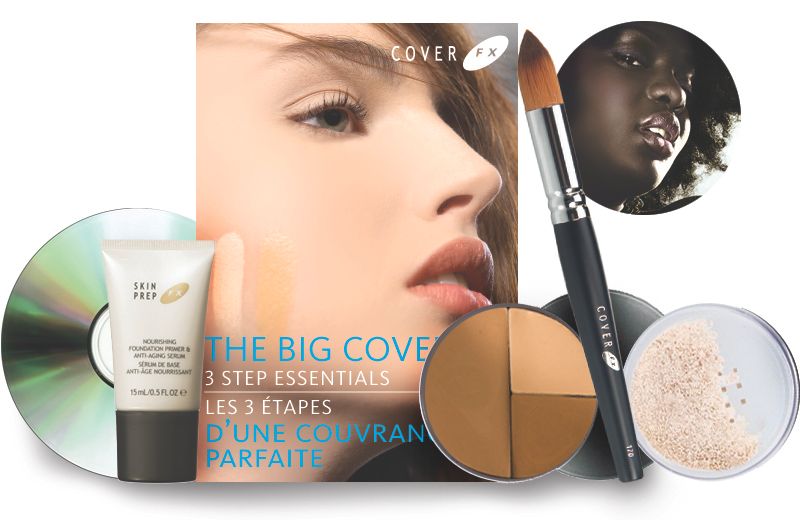 Simply email giveaway@clumpsofmascara.com with the subject "Cover Me Up". 1 winner will snag a Big Cover Up kit and another winner will score a SkinTint FX.
Zee Rules:
-U.S. only
-Entrants must be 18 years of age or older (if you are younger than 18, get your parents to enter the giveaway for you)
-Contest ends on  Sunday, July 3rd at 12:00pm EST
-Have you won a giveaway within the past 6 months? Give someone else a chance, homie
-Winner will be selected at random
-Family members, stuffed animals, coworkers and personal friends of B are not eligible
-In the event that a winner does not respond in 3 days, another person will be selected
-Click here for additional rules and regulations for giveaways hosted on Clumps of Mascara.
Also, be sure to LIKE Cover FX on Facebook. For every fan they get in the month of June $0.25 will be donated to skin cancer research foundations in the U.S., U.K. and Canada. Another reason to love Cover FX! 8)