Yay for another post from the The Lipstick League! We are a group of beauty bloggers, bound together by the desire to save the world with beauty, one post at a time!
Clumps of Mascara – has found the blush of all blushes. This one is absolutely gorgeous!
Lipglossiping – channels her inner eyeshadow geek when she swatches her Shiro Cosmetics haul. Come take a peek(achu)!
Nouveau Cheap – is giving away 10 sets of the fab new Milani Glossé Top Coat and Smoothé Base Coat (contest ends midnight on 4th of July)!
Orange to LA – recaps her first IMATS Los Angeles 2011 experience. If you didn't make it out to IMATS this year you can see what you missed!
Pink Sith – Introduces you to the new Chanel Illusion D'Ombre gel shadows. Will you fall in love with them as much as she has?
Phyrra – falls in love with the Too Faced Eye Love palette and tells you where you can find it.
Vampy Varnish – You can't miss out on these limited edition glosses from Milani.
we heart this – did IMATS last weekend. Wow, did they ever! Check out the haul photos.
Beauty Junkies Unite – Find out why Amber's experience with the Velvet Mineral Pressed Powder Foundation from Amazing Cosmetics didn't wind up being as amazing as she had hoped!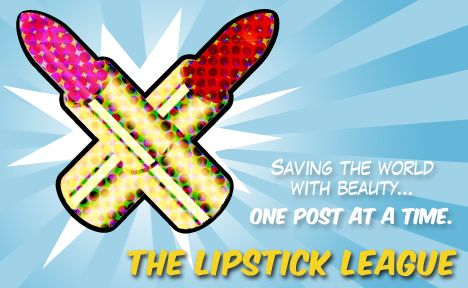 Question of the Week:
What's the one shade you wish you could pull off, but can't?
B says, "Call it cocky or confident but I feel like I wear any and every shade. However, the one shade that I don't think compliments me best are pale pink lipsticks. I haaaaate the way they look on richly hued (thanks for that term, Sam Fine!) skin. It's just not pretty to me.
What about you? What shade is just NOT your friend?
See you next week!
~The Lipstick League