Yay for another post from the The Lipstick League! We are a group of beauty bloggers, bound together by the desire to save the world with beauty, one post at a time!
Nouveau Cheap – A universally flattering blush that completely lives up to the hype? Milani Baked Blush in Luminoso is all that…and then some.
Pink Sith – Asks: Do you need another highlighter like you need a third appendage? Well she will show you a third appendage worthy highlighter in the Estee Lauder Pure Color Illuminating Gelee in Modern Mercury!
Phyrra – shows you the wonders of Neptune's Grotto from Meow Cosmetics.
Prime Beauty – works some magic on her er…uh….'expression lines' with the help of the Biobliss Patch!
Vampy Varnish – Checks out the pretty amazing Wet n Wild MegaLast Lipcolors and thinks you need some!
Beauty Junkies Unite – See why you need to add one of the new Urban Decay Baked Bronzers to your collection!
Clumps of Mascara – re-fell in love with Schick's Intuition razor and is enjoying some summer reading. On the beach. You jealous yet?
EauMG – Victoria reviews a beautiful, new black raspberry and violet perfume from indie perfume house, Opus Oils. This perfume will have you feeling Dapper.
Lipglossiping – asks just how tempted do you get by a beautifully-packaged product?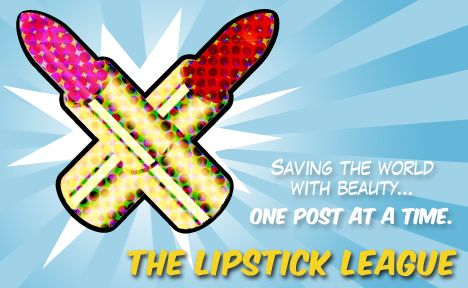 Question of the Week:
If you could develop your dream product (à la MAC Bloggers' Obsessions)
what would it be and what line would it be for?
B says, "I would love to develop a nail polish. I'm thinking of the perfect and harmonious combination of purple and pink with a bit of neon red glitter. I can see it in my head but need a chemist to help me make it come to life. 8) "
What about you? Would you want to develop your own beauty product?
See you next week!
~The Lipstick League