Yay for another post from the The Lipstick League! We are a group of beauty bloggers, bound together by the desire to save the world with beauty, one post at a time!
Pink Sith – has swatches of two of the new NARS Night Series Nail Polishes. One conjures memories of a 1980's rock song and the other, a 1980's TV show. Find out which is which!
Phyrra – shares a new sensitive skin serum, Pai Rosehip BioRegenerate Fruit Seed Oil!
we heart this – finds out that Jo Malone candles are as fabulous as their fragrances. Especially these David Hicks designed ones!
Beauty Junkies Unite – What's British, colorful, and sold exclusively at Sephora in the U.S.? Check out nails inc., which just launched Thursday!
Clumps of Mascara – is absolutely in love with purple lips. Think you could rock 'em?
EauMG – reviews an indie perfume from Arcanathat smells like blackberry jam.
Lipglossiping – ditches her beloved black eyeliners for softer greys when she takes a closer look at Estee Lauder's latest collection!
Nouveau Cheap – shows you the entire Wet n Wild On the Prowl Collection. For a Halloween nail polish collection, this one's full of the unexpected!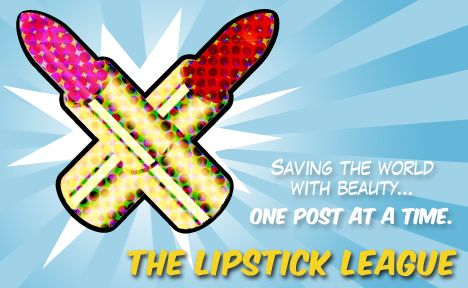 Question of the Week:
What perfume can bring back memories
with just one sniff?
B says, "It's not a perfume but I used to be in looooove with Bath & Body Work's Pearberry . A sniff of that would bring back so many middle and high school memories. I practically bathed in that stuff back in the day."
What about you? What fragrance would you like to sniff again?
See you next week!
~The Lipstick League