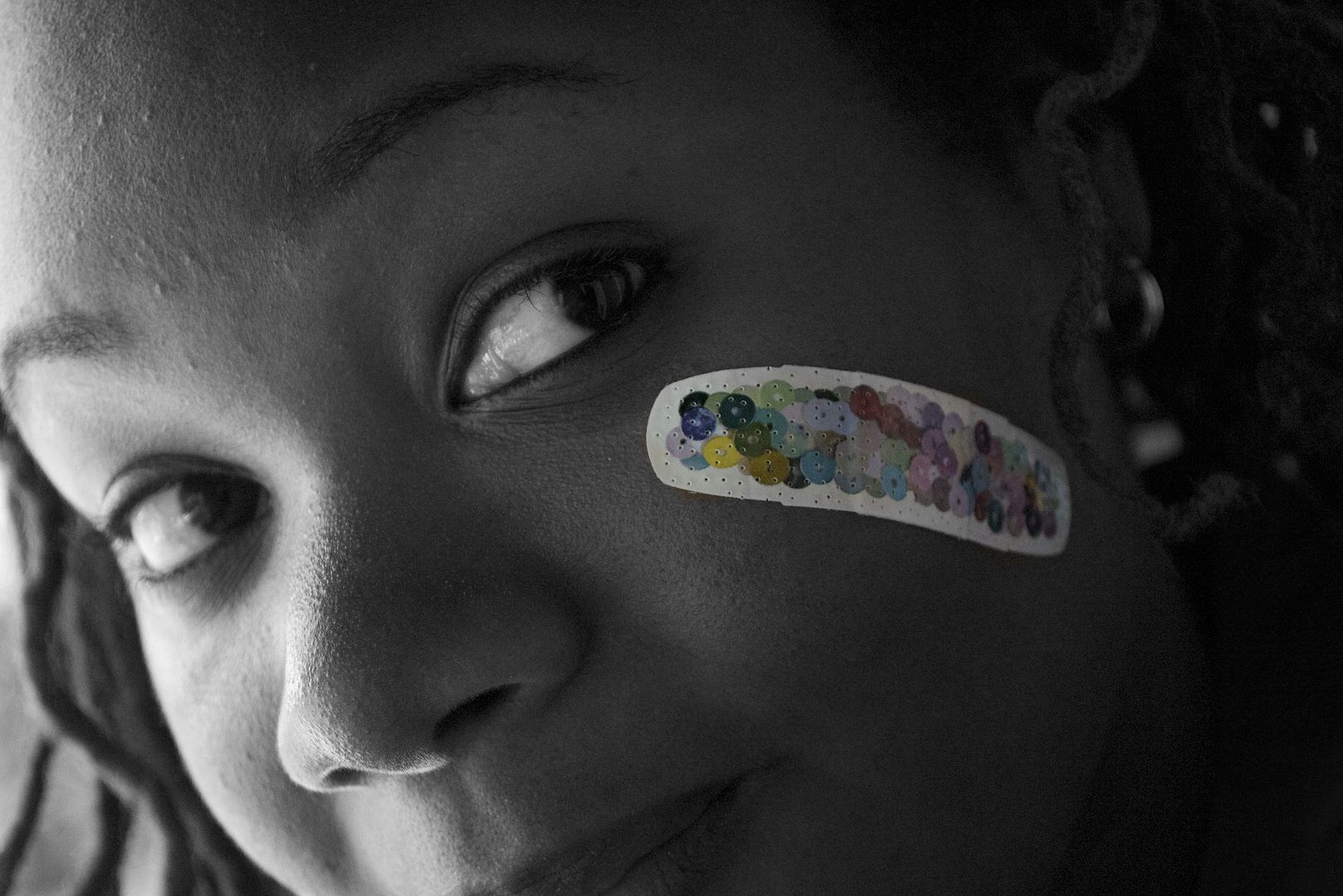 I know, I know. I've got some 'splanin' to do. But honestly, are you surprised that I'm walking around with a bandage on my cheek? This is me we're talking about. I've been known to do a lot of loco-ness. But I promise you…there is a purpose behind the BAND-AID. Speaking of which, who knew a BAND-AID could be so…fashion forward? Those were my thoughts when I first laid eyes on the brand's bandages designed by fashion designer Cynthia Rowley.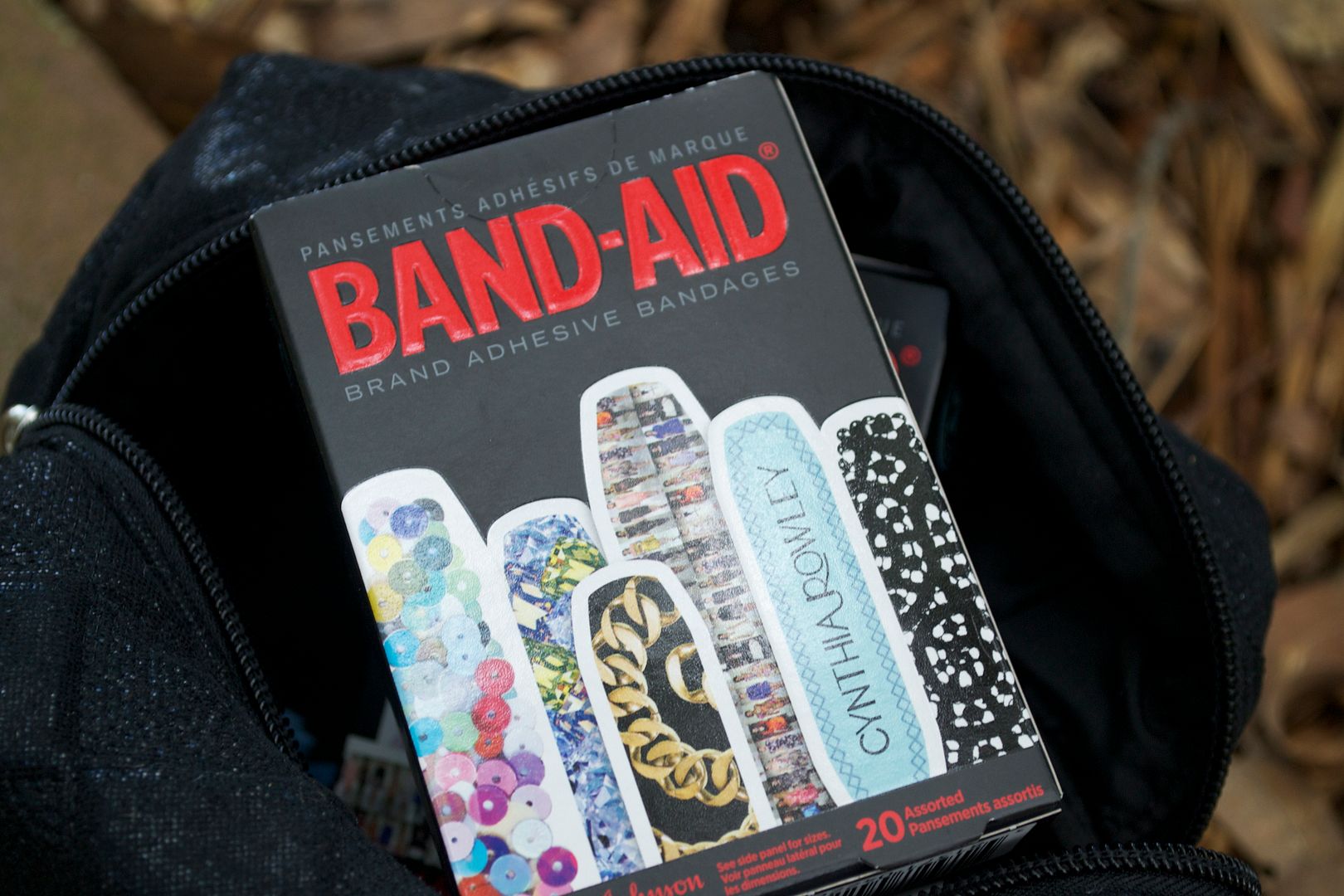 How ca-ute, uh? Sold anywhere BAND-AID brand products are sold, you can grab a box of these the next time you  you have a fashion malfunction. And considering I'm Clumsy Clara, I HAVE to have a box of  bandages on deck.  Have you ever had a super fly pair of shoes that do a number on your legs? Protect 'em with a BAND-AID.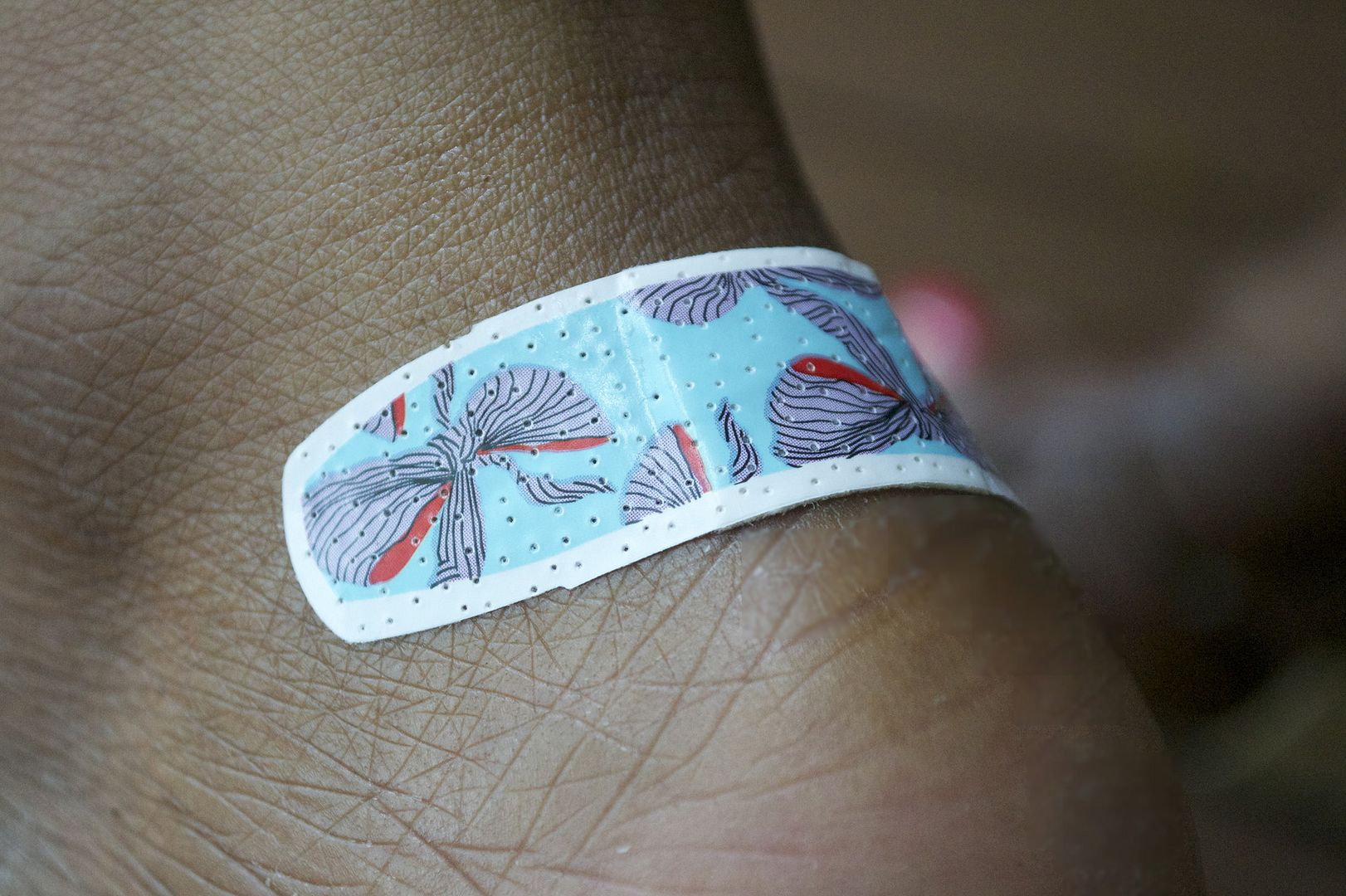 And don't even get me started on paper cuts. I get those suckers alllll the time. But at least now I can heal in style.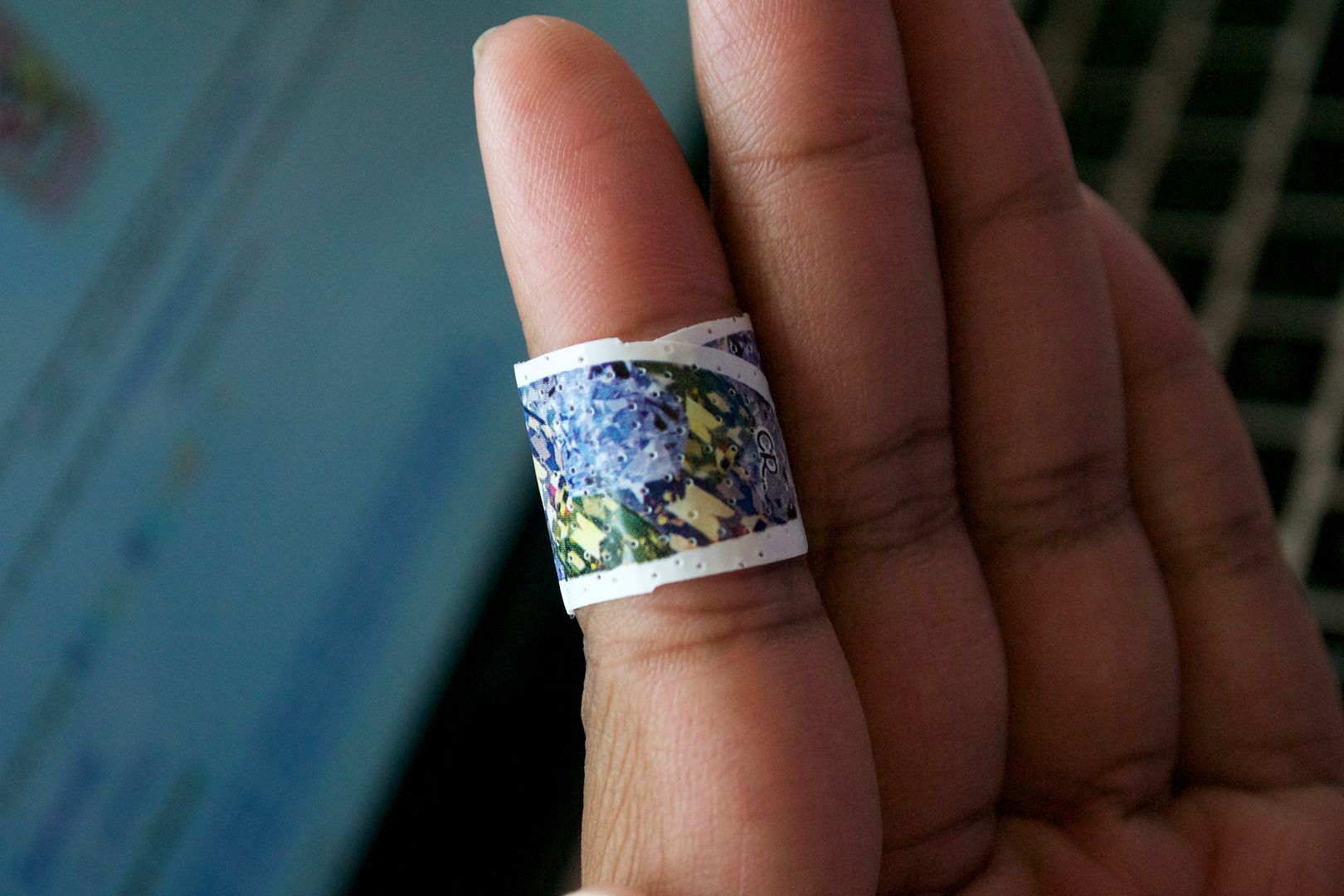 In.love. Scoot over Hello Kitty BAND-AIDs. There is a new crew in town.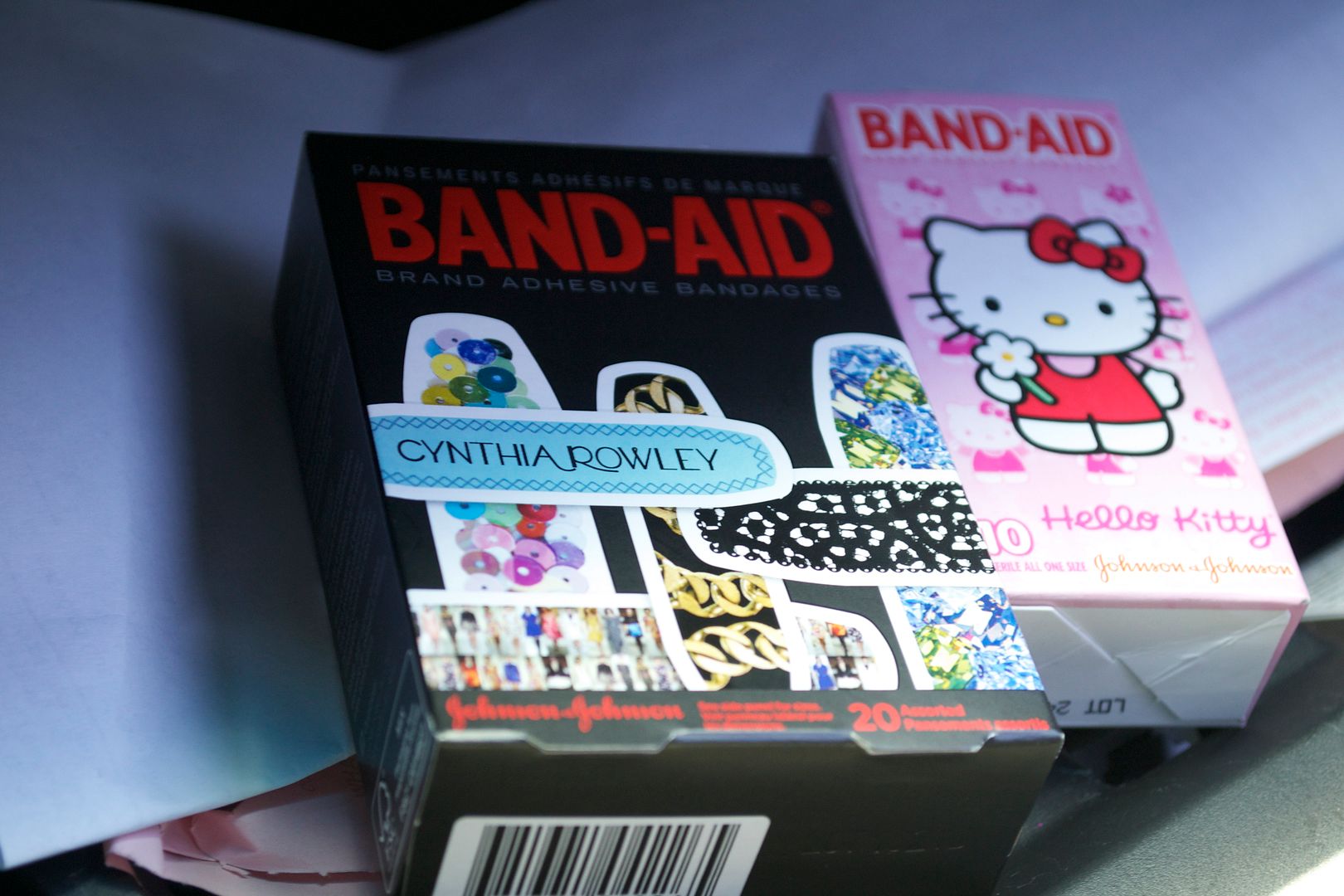 Yep, I keep BAND-AIDs in my glove compartment. I know, I know. 8) As a Fashion Emergency Blogger Ambassador, I've got to keep you up on what's going on with BAND-AID. They are currently running a Fashion Malfunction Contest on Facebook. Share your embarrassing fashion mishap and be entered to win a $2,500 Cynthia Rowley fashion spree and styling session.
And if you're in NYC for Fashion Week, be sure to visit the Glambulance.
This repurposed ambulance is rollin' with a hair stylist, seamstress, make-up artist and First-Aid supplies. You can catch these beauty box on wheels in New York City's 65th and Broadway from 1pm-9pm.
And don't forget to follow the fabulous Cynthia Rowley on Twitter and follow Glambulance updates using the hashtag #glambulance.
Ciao pretties!