'ello darlings! Today kicks off the Mercedes-Benz Fashion Week in New York City! Fashion Week is like the beauty/fashion lovers' holiday. We go bananas for the styles and trends that hit the runway. I wasn't able to make it but that doesn't mean I can't clue you in on all of the happenings on the stages and behind them. This season I am a Maybelline New York Beauty Ambassador and wooooowsers….Maybelline has SO many ways for you to be involved in this season's Fashion Week. Even if you aren't in New York.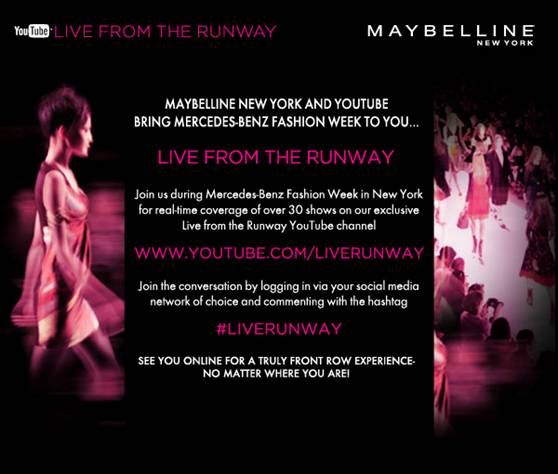 *squeals* I'm excited! While I don't think I can watch every show (you know…with my day job and all), I'm be tuning in as much as I can. If you're stuck in the tumbleweeds like I am, follow Maybelline's Tumblr.
Anyone else excited about Fashion Week? Excuse me while I go do a cartwheel and few skips down the hall. Weeee!