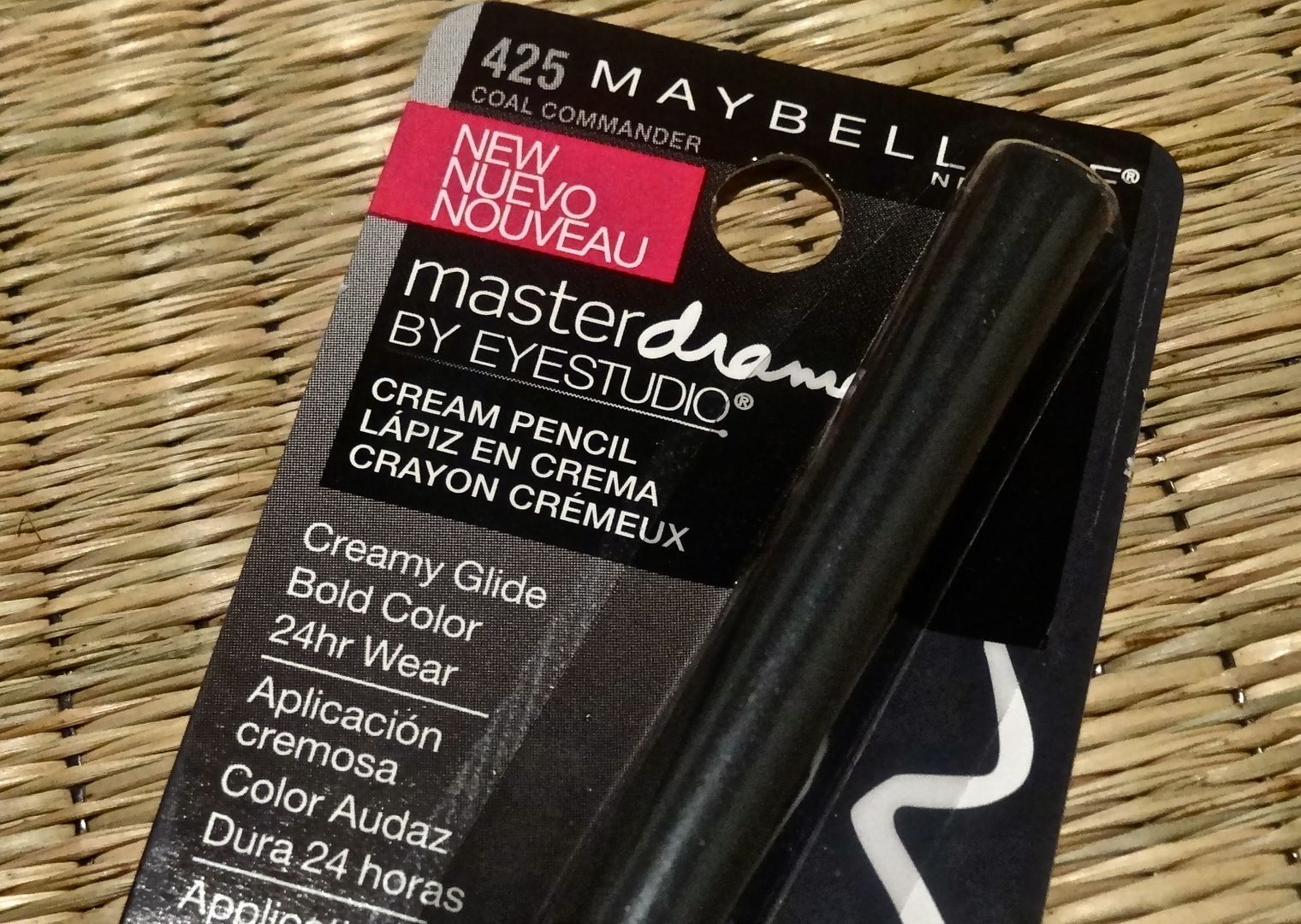 Yours truly needed a black eyeliner and can I be honest? I am quite the eyeliner snob. While I'll try almost any brand, I really only stick with Urban Decay's eyeliners for everyday use. They just haven't failed me. But alas my laziness and cheapness has prevented me from driving to Sephora and spending almost $20 on said eyeliner. Instead, a recent stroll through Walgreens had me swooping up Maybelline's newest eyeliner. After all, it was only a good $7 or so.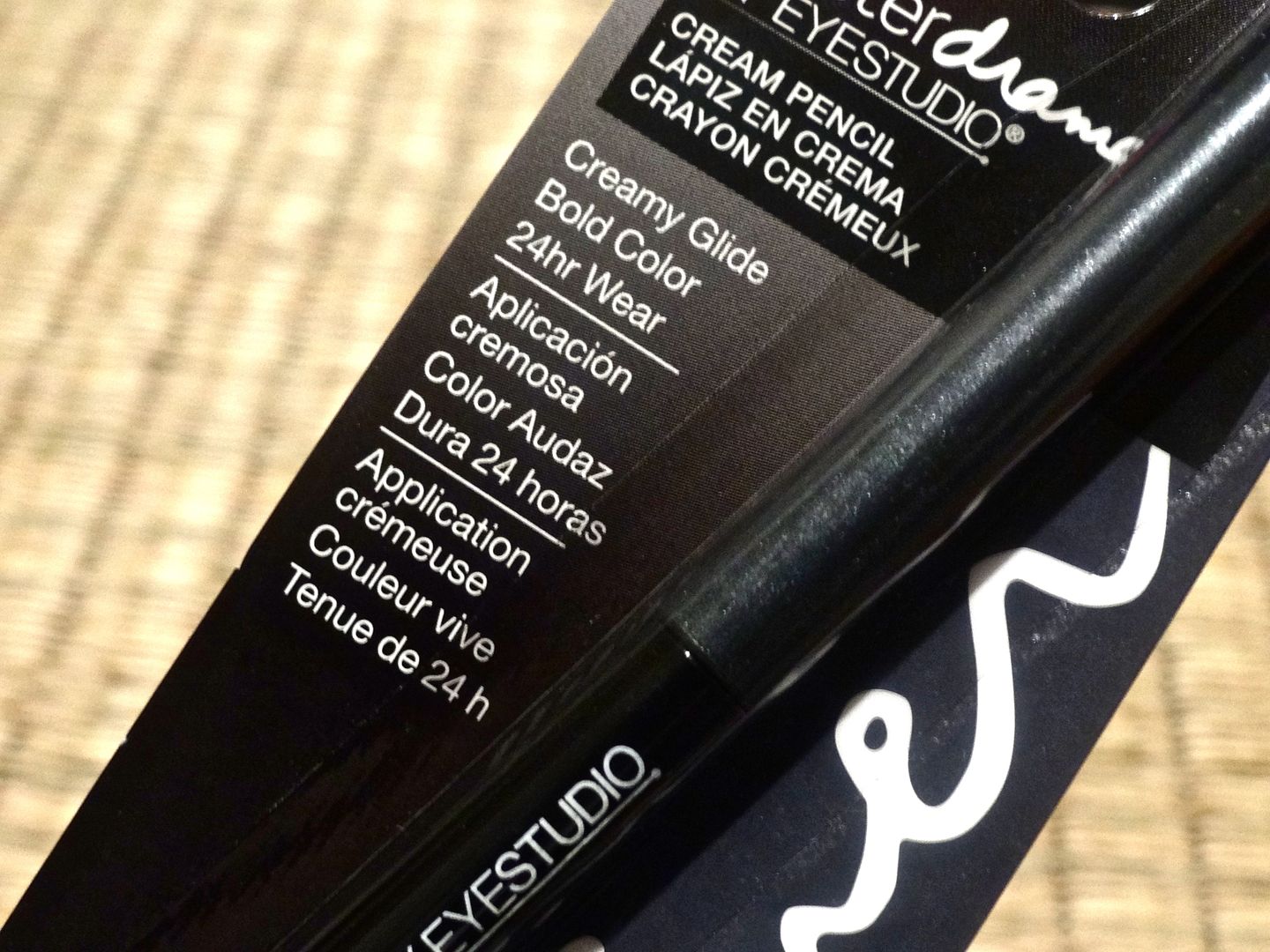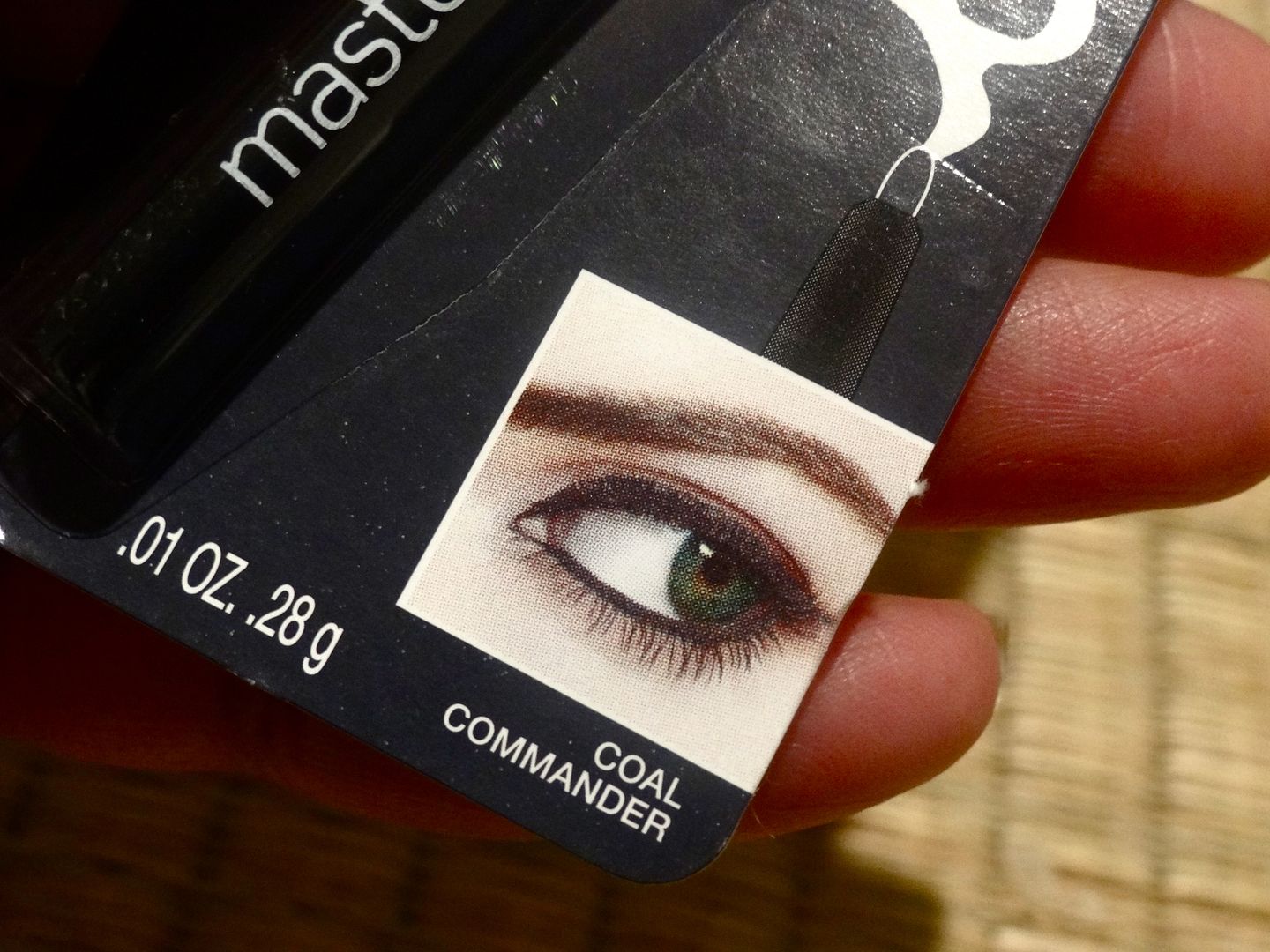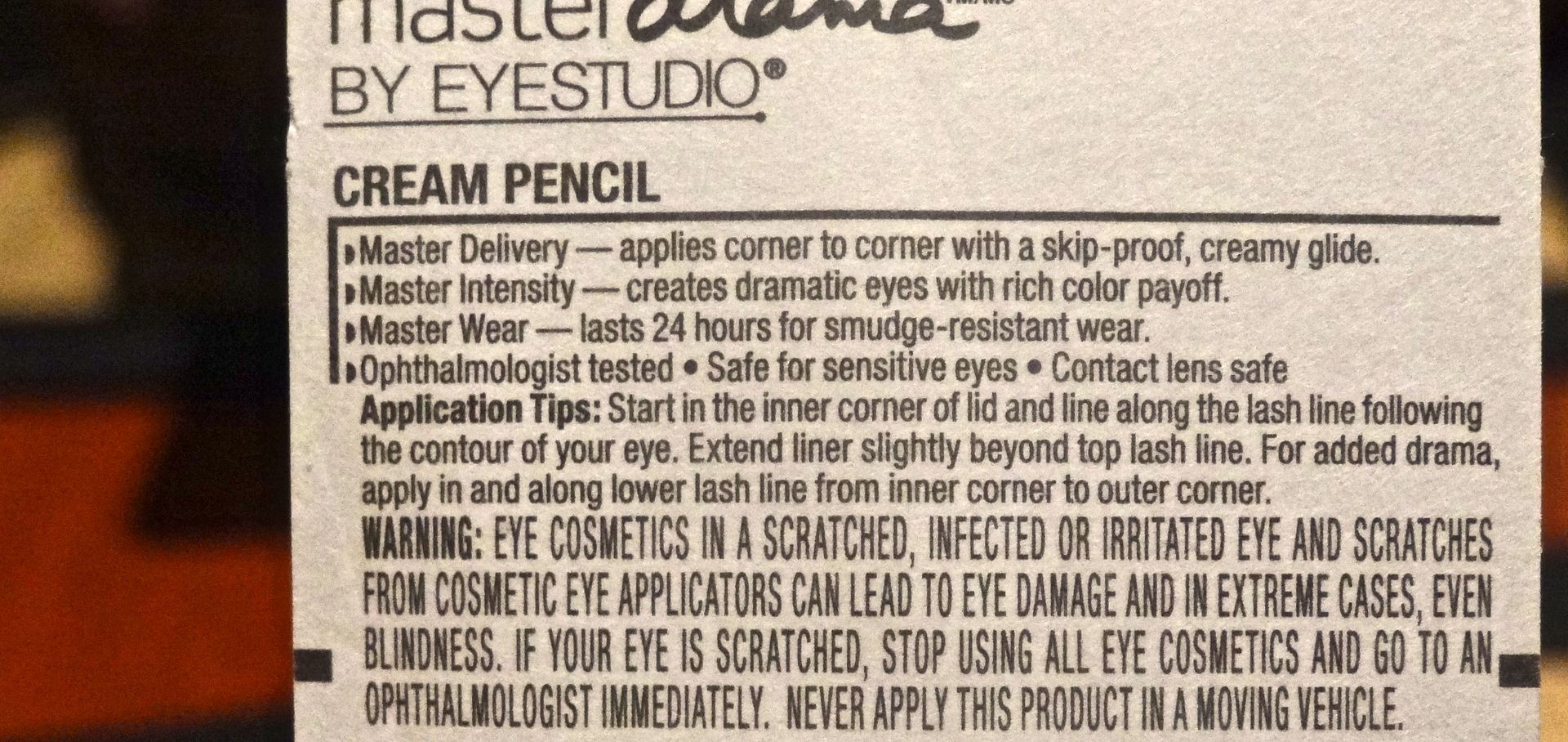 These kids come in 6 shades; ranging from a gray, to a purple, silver, gold, blue and black. I so meant to grab the black (Midnight Master) but ended up with the Gray (Coal Commander) instead. Opps. I suppose the gray cap was a ringer, uh? I know. I'm so smart.
So yeah, Coal Commander is little grayer than I'd like. See how much darker Urban Decay's Zero is compared to Coal Commander?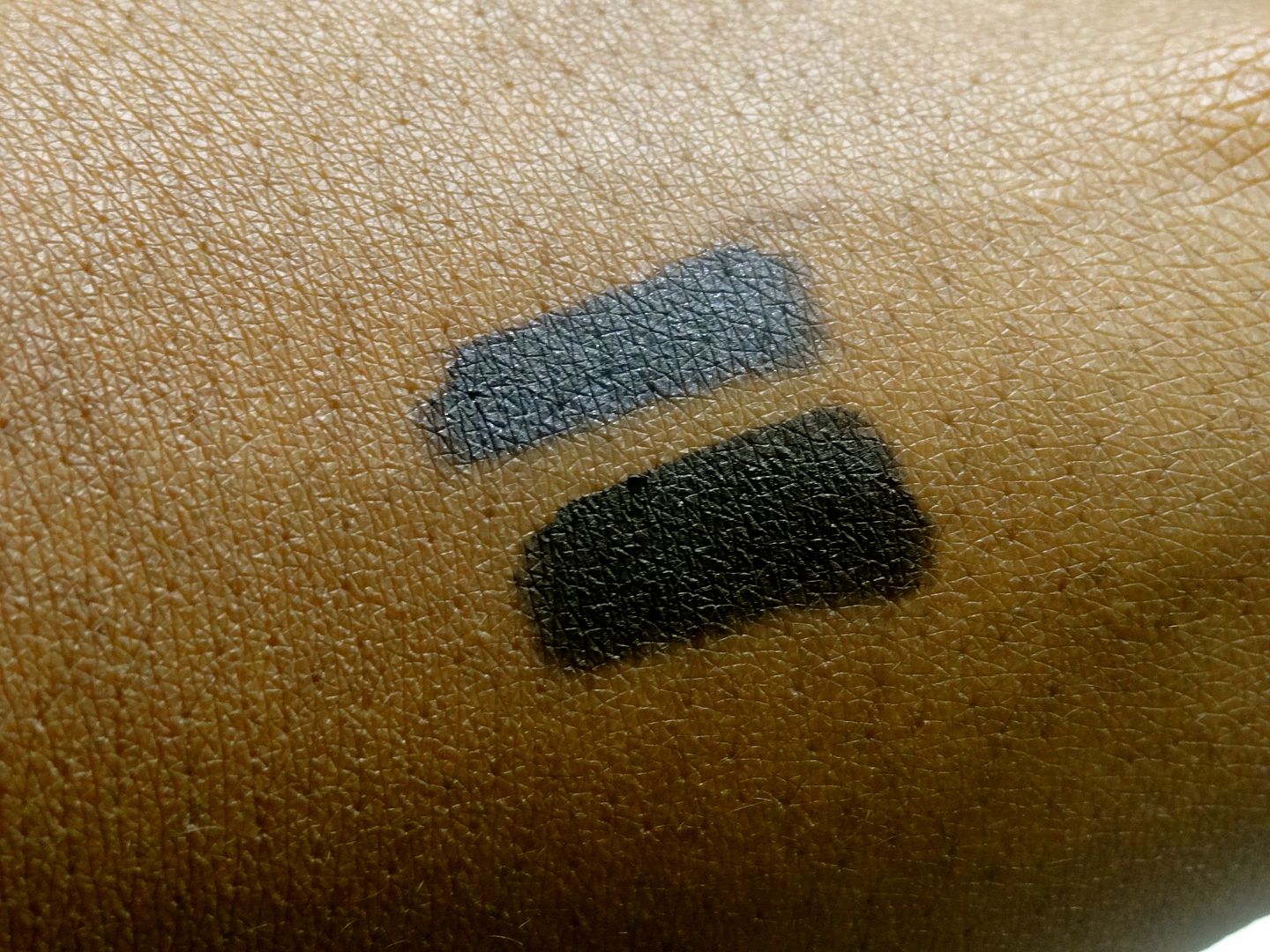 I'm one of those Must.have.dark.eyes kinda gals. For no reason in particular. I just feel like the darker the line, the more awake and sultry I look. *bats lashes* Funny thing about this liner though…when I applied one eye with Coal Commander and the other with what was left of my Urban Decay Zero, from far away, I couldn't tell which eye had which. Can you tell?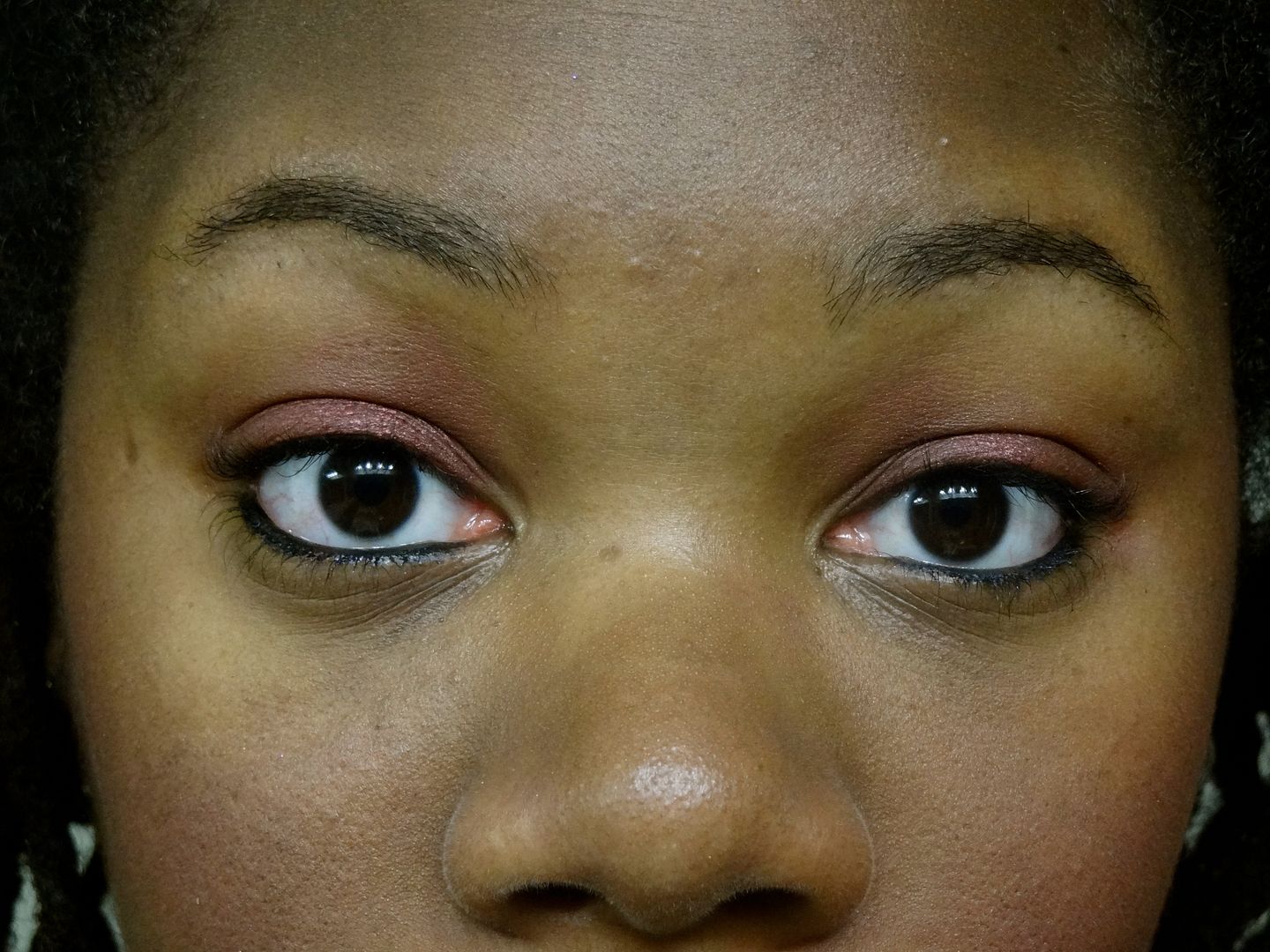 The right eye (your right) is rockin' Coal Commander. So despite my "I wanted black, not gray." whines, I wasn't too disappointed at CC's payoff on the waterline. As you get closer, you can see a bit of shimmery sparkles in there.
My poor eyes can only do matte liners on the waterline. Anything with a sparkle or shimmer to it has me itching like mad. Coal Commander was no exception. For the sake of beauty reviews, though, I kept the liner on just to see how well it would hold up throughout the day. It did…really well! It lasted from 7:00 a.m. through a hardcore lunch break workout and right on through post-work meetings. Impressive, uh? Not a bad eyeliner if you're in the need for a new one. Because of my super sensitive waterline area, I won't be using it there anymore but I'l definitely be applying it on the lower lashline.
Way to go, Maybelline. Way 2 go!! Get more deets about this liner on Maybelline's website. Oh! And watch the vid too.