Yay for another post from the The Lipstick League! We are a group of beauty bloggers, bound together by the desire to save the world with beauty, one post at a time!
Beauty Junkies Unite – Amber is going absolutely ga-ga over the new Urban Decay Naked2 Palette, check out the review & swatches!
Clumps of Mascara – is giving away a $50 gift certificate to Sephora.com. Enter the giveaway!
EauMG – Check out EauMG's holiday gift guide for natural beauties.
Gouldylox Reviews – has a holiday list of gift ideas that might break the bank, but you'll score you major gifting points.
Krasey Beauty – Looking for that perfect holiday gift guide? Look no further than this holiday beauty gift video guide!
Nouveau Cheap – The big 2012 drugstore beauty launches have begun, with many new collections now surfacing in stores. Find out what I've purchased so far, and why Bed Bath & Beyond is currently rocking my world.
Pink Sith – Shares with you her "I have no idea how to apply this beautiful NARS palette" review of the Hanamichi Kabuki-Inspired eyeshadow palette.
While Prime Beauty prefers 'eye candy' of a different sort, she's still smitten with Tarte's Eye Candy Waterproof Cream Eye Shadow Set. At $27 for six full size gorgeous cream eye shadows, it's likely to satisfy your sweet tooth and make a wonderful gift if you can stand to part with it!
Phyrra – shares with you her new favorite way to follow all her beloved beauty bloggers… on the Kindle Fire!
Vampy Varnish – talks about all her favorite holiday 2011 gift ideas!
we heart this – hearts MOR's Lip Macarons. And with our code and a $20 purchase, you can get one for free!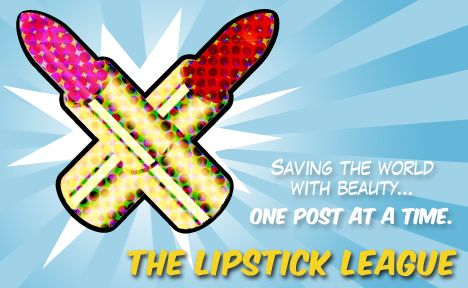 Question of the Week:
Your favorite type of lip color: lipstick, gloss,
balm, stain or other?.
B says, "I prefer lipsticks. Although drying, they last a lot longer than glosses. Plus, I feel so sexy putting on a lipstick. But of course, I neva eva put one on without putting on a lip balm first."
Any other lipstick over lipgloss ladies in the house?
See you next week!
~The Lipstick League