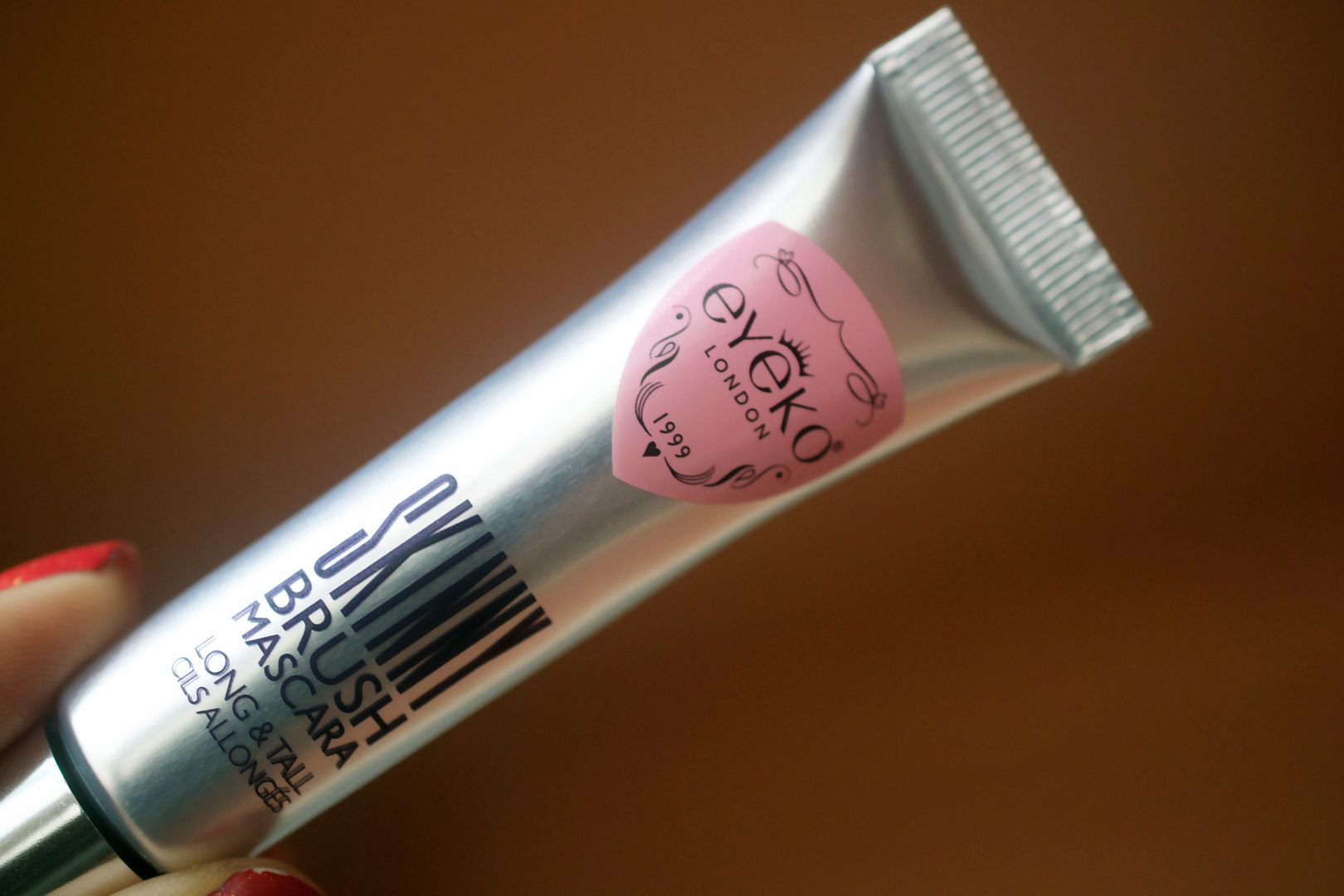 One of the reasons why I love beauty blogging is because it allows me to connect with so many people allll over the world. I feel like blogging is one huge portal of pen pal-ing and I love it. I first heard about Eyeko from a UK blogger and since then I've checked out their polishes and have been crossing my fingers they'd bring their skinny brush mascara to the States.
The mascara angels were on my side, y'all. The mascara has hit Sephora stores nationwide on February 23, 2012 and will formally launch online at Sephora.com on February 26, 2012. Wooo hoooo!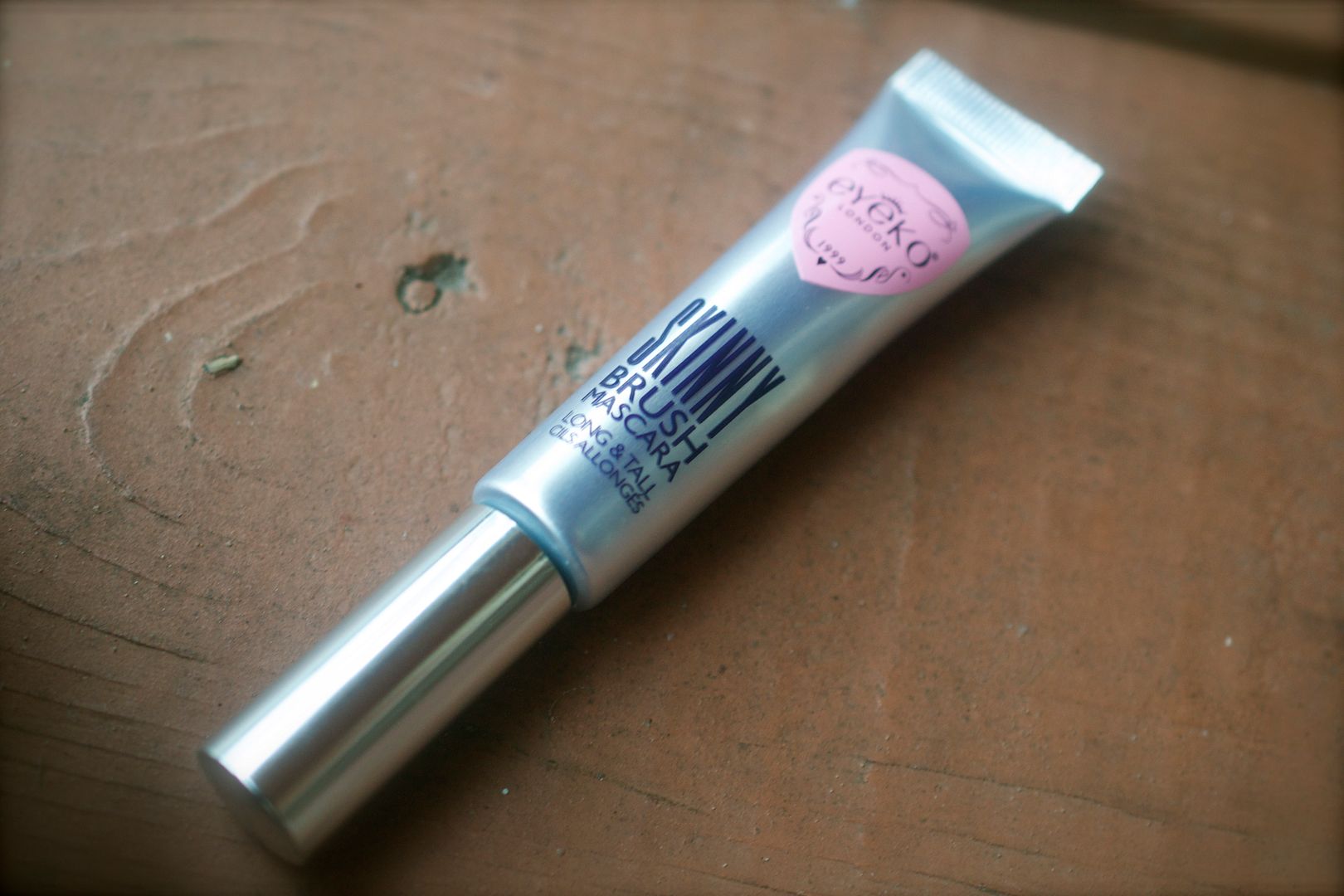 Price: $19 at Sephora stores and soon on Sephora.com
Packaging (brush wand): 3 out of 5
Overall: 3 out of 5
What It Claims: "Eyeko Skinny Brush Mascara Long & Tall creates dramatic lash looks, while it's conditioning formula locks in jet-black colour with incredible staying power and creates a gravity defying hold–leaving lashes flawless, yet soft and supple." (per press release I've received)
The Truth: Whoa! The wand really is skinny.
What I Loved About It: This mascara gives super volumized lashes with only one coat.
What I Didn't Like: Buuuuut because the bristles aren't elongated enough, separating is tough and the formula clumps up quickly.
Overall: Okay, first things first…how adorable is the packaging? This isn't the first time I've seen a mascara in a tube like this. Some time ago (or maybe they still have them…), Victoria's Secret had mascaras like this and I remember going bananas over them then. Packaging is A LOT for us beauty aficados and those looking to try something new will definitely be scooping this baby up.
Let's take a look at the wand…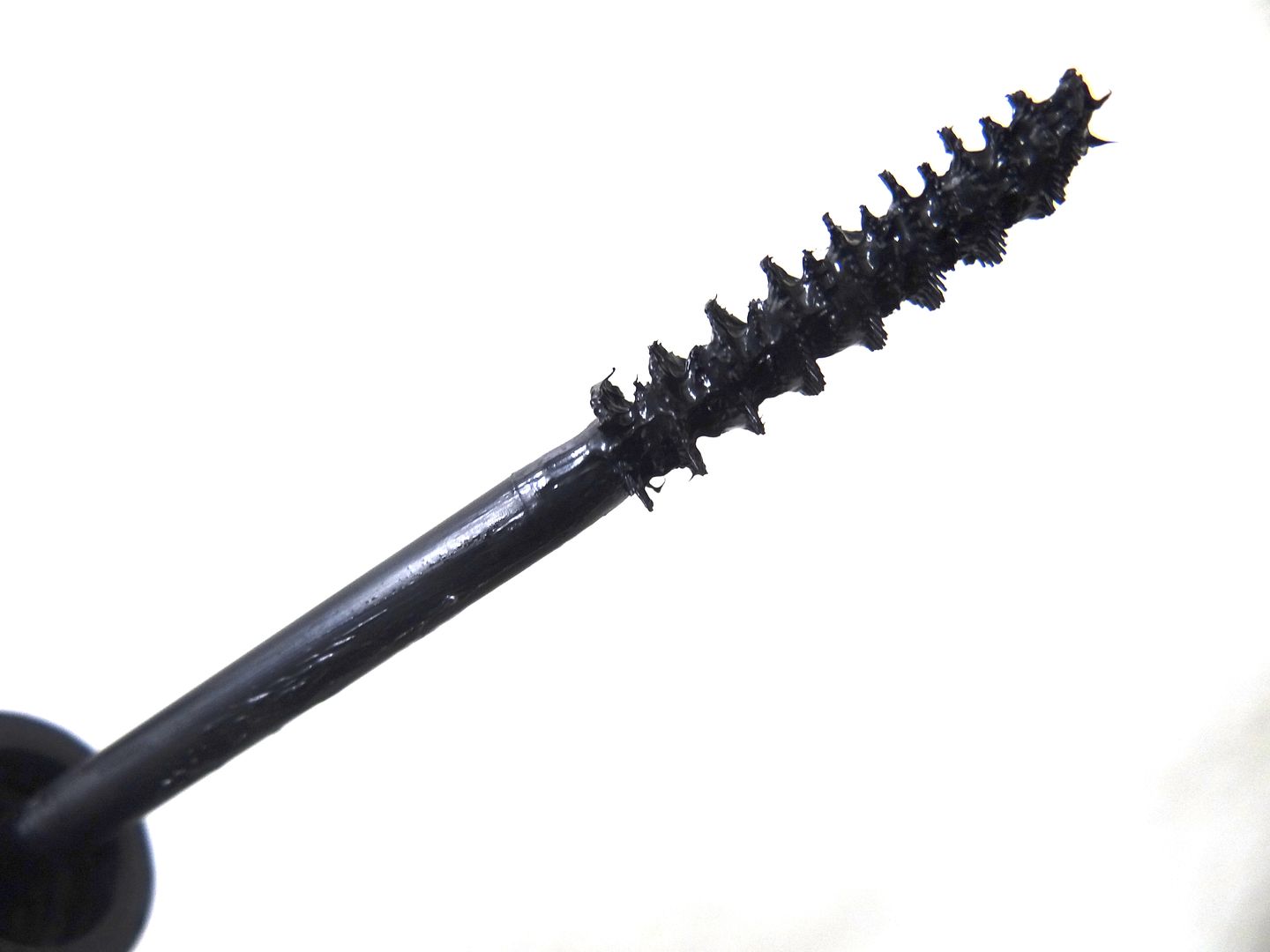 It's REALLY skinny, uh? And skinny wands aren't necessarily a bad thing. In fact, I prefer them to large wands. Skinnier wands allow you to really get into those teeny tiny lashes and elongate them. Skinnier wands are perfect folx with crazy lashes like me. And as much as I love the width of this wand, it's the bristles that are a little weird. Long bristles would be better suited for a mascara like this but since it has reallllly small circular bristles that go around the wand, it makes it tough to really wiggle and bring out the lashes. And since the bristles are soooo close together, it makes clumping too inevitable.
Formula-wise, it's average but appears to be thick when applying on the lashes. Again, I think that has a lot to do with the wand. It's a long-lasting formula that doesn't smudge or flake throughout the day so that's awesome. Also, because of the packaging, you will definitely get your $19 worth. It looks like this mascara holds more than the average mascara wand does so yay for that! Doesn't mean you should hold on to it for more than 3 months, but hey, it is a perk, uh?
Also – along with this mascara comes a mascara shield and according to Eyeko it's a simple tool to help lengthen lashes and maximize curl without smudges.
Nice little addition! This work really well. But only if you've got the time to mess around with it. I like to use it to help lengthen the lashes. And hey, if you've got a guitar, this works as a fantastic guitar pick. 8) I grabbed a picture from Eyeko's site that demonstrates how to use the shield.
Overall? It's not a bad mascara. In fact, I think it would be better if the wand had longer bristles. I recommend only applying ONE coat and using the shield for added length. The mascara does pretty well with providing volume and while lengthening is so-so, the shield will help you push it to the limit a bit.
Oh. And and the mascara smells like a bottle of bubbles. You know…the bubbles that come with wands that kids and grown kids play with. Not a bad smell but it definitely brought me back to being 4 years old. Ha!
Bare Lashes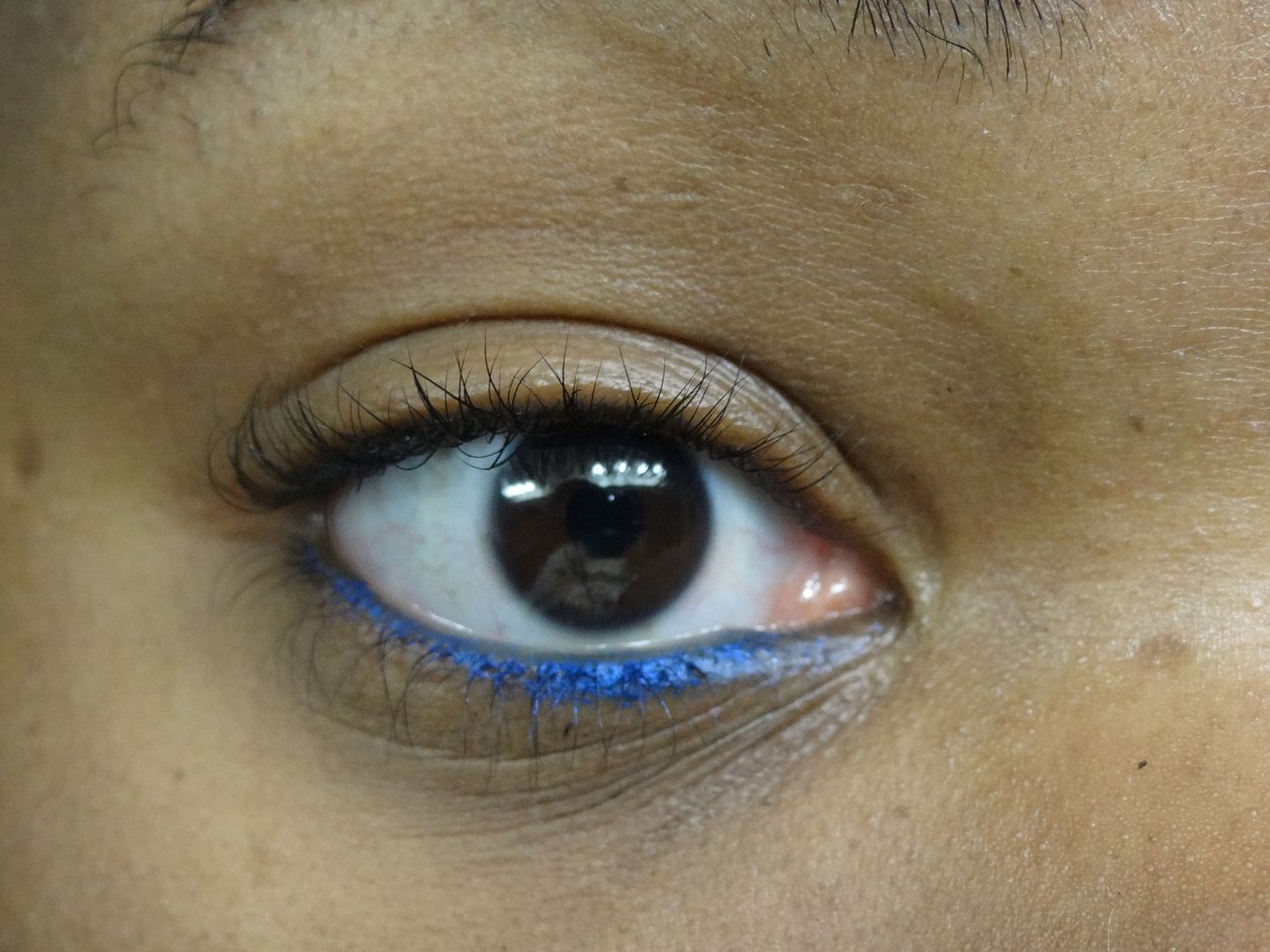 Lashes after 1 coat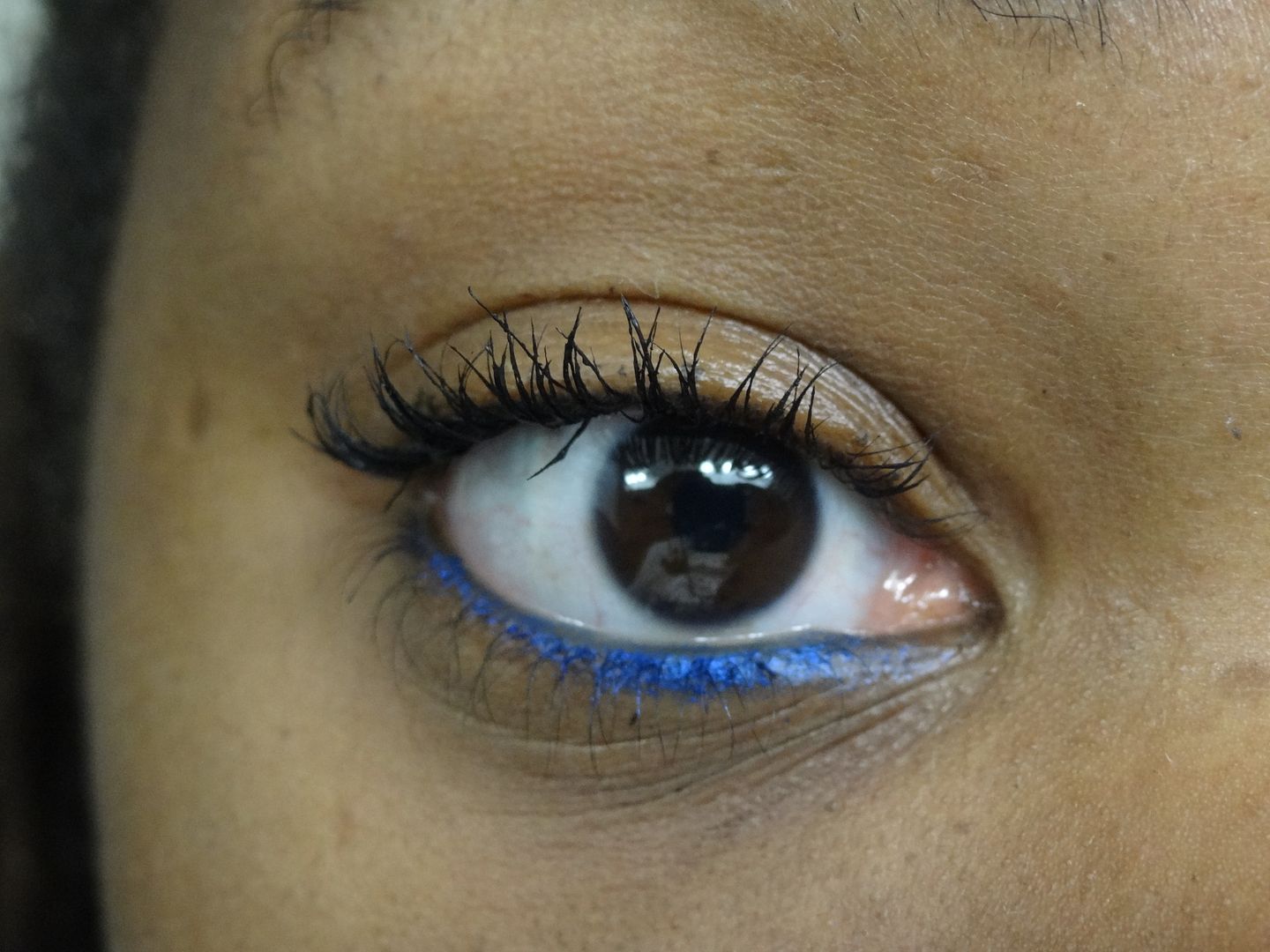 Do I recommend it?: Yep, I do! Especially if you have smaller lashes.
Any Eyeko fans in the house? Whatcha think about this mascara?