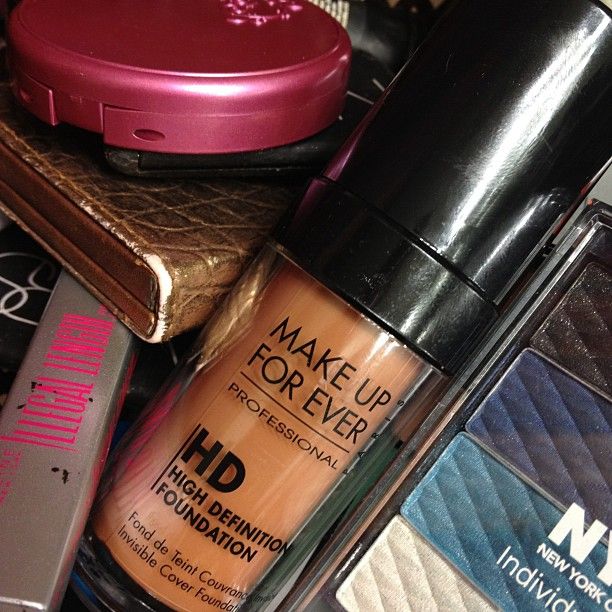 I'm cheap. Yeah, I said it and I'm not ashamed. I've been a frugal somethin' ever since I've been on my own and I make no apologies about it. And if anything, 4 years of college taught me how to stretch a dollar. Don't believe me? Give a college student $10 and see how they can manage to put gas in their cars, eat dinner AND rent a movie. Seriously.
And despite being a beauty blogger who loves higher-end products and drugstore deals, I have managed to learn how to save on those beauty goodies. And here's how….
I buy multipurpose products. For realsies. Is my shampoo suitable to also be used as a face wash and body wash? Yup!
I shop at my friend's houses. I have a girlfriend that is forever getting rid of beauty goodies to make room for new goodies. One girl's trash is another girl's treasure. I need a new blush and instead of spending $14 on the one I've got my eyes on, I shop a girlfriend's beauty bag and score the one she's barely touched. Hollers!
I only buy things that are on sale or if I have a coupon. I blame Mama Clumps for this one. My eyes usually only target products or stands that have displays with the word "SALE" glowing above them. I don't care if I'm at a drugstore or department store, I'll wait a few weeks until my item of choice goes on sale before I even consider purchasing it.
I keep inventory. Okay. I know you're going to laugh at me but this can actually be REALLY helpful. Keeping inventory of the products I have helps me decide what I need and don't need.
I make a monthly budget. No one likes budgets. And you know it's true. In the perfect world, we'd want to spend as much money as we could without ever going to debt. But this isn't a perfect world and so as "adult" as they sound, budgets keep me on track. I have finally goten to a place where I really stick to 'em too. Spend only $50 a month on beauty products? No problemo!
What are some of your budget basics and how do you save money on the everyday things? Tell me!
Disclosure: Compensation was provided by Fifth Third Bank via Glam Media. The opinions expressed herein are those of the author and are not indicative of the opinions or positions of Fifth Third Bank.