Okay chicas – so remember that time I did a giveaway for Glossybox? I could only select 5 winners and since then, Glossybox's beauty subscription boxes have taken the U.S. by storm. I was beyond anxious to play around with Glossybox. I received a few gratis boxes but wanted to wait awhile to get an idea of how consistent Glossybox was with providing subscribers with higher-end products. After all, there's already a crap load of beauty subscription boxes out there but Glossybox claimed to be one of the few that provided beauty goodies on the were a bit upscale.
As of now, Glossybox is $21 a month and in reviewing this month's, I knew I wasn't going to like everything (I mean, who does when it comes to these boxes?) but the goal is to feel as if the box itself was worth $21. Ready Freddy?
Let's go….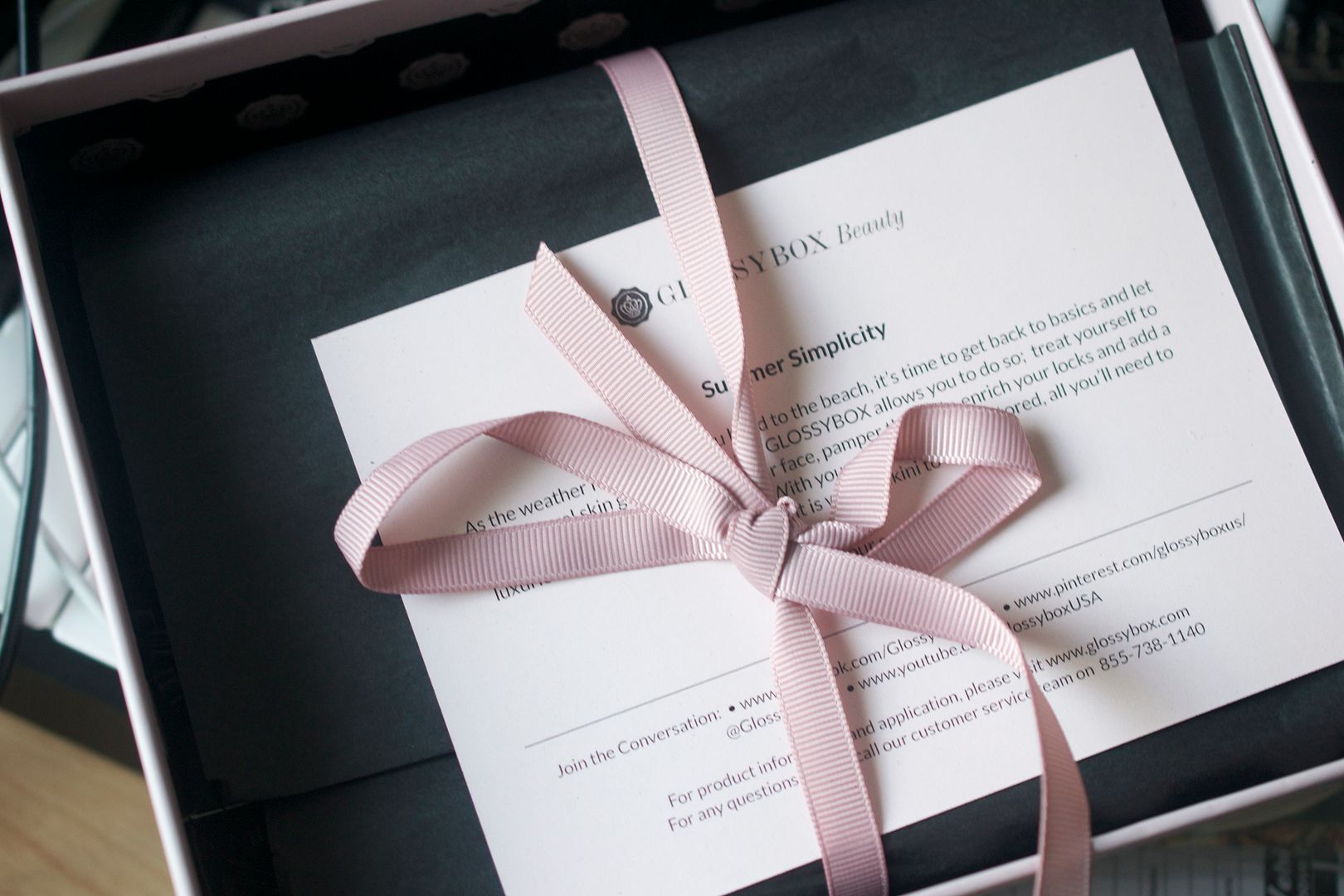 Packaging-wise, receiving a Glossybox is like receiving a gift each month. I can appreciate the sturdy and reusable pink boxes and I loved untying the ribbon to reveal the goodies. Fun factor = FULFILLED.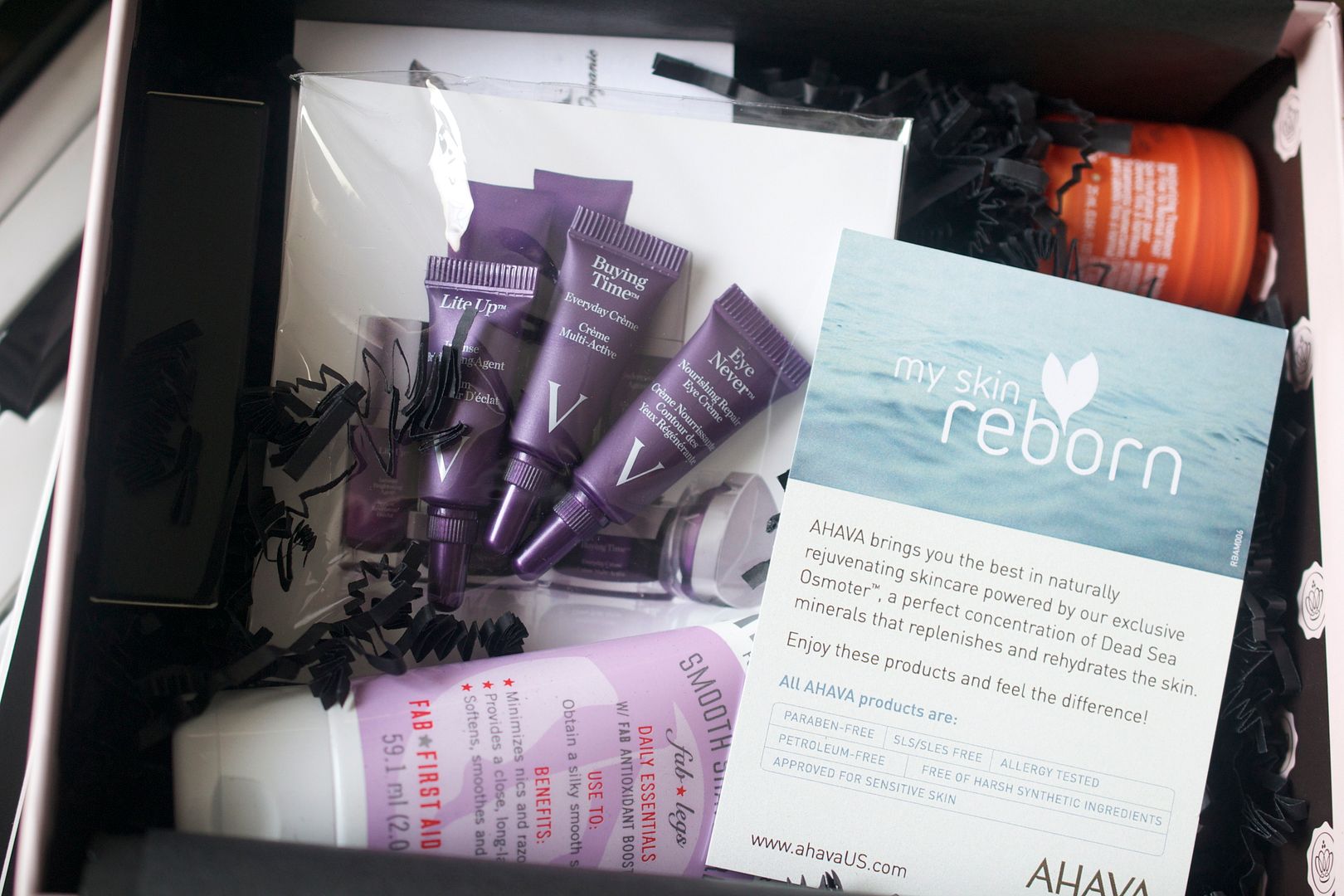 Each Glossybox will come with a nice little notecard indicating the "theme" of the box. I received this one last month so it's full of beauty stuffs that is geared towards summa summa summa tiiiiime. 8)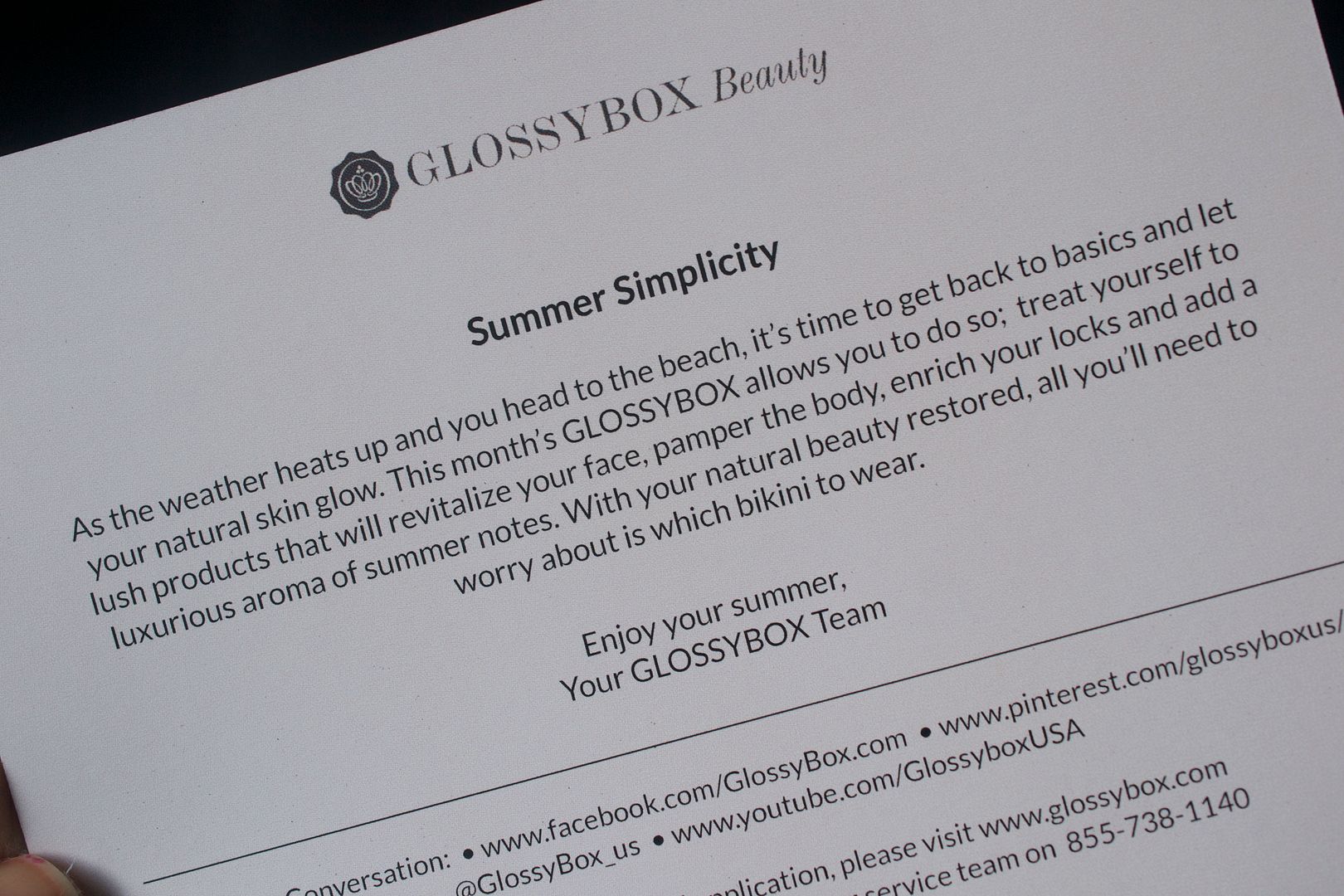 First up is First Aid Beauty's Fab Smooth Shave Cream.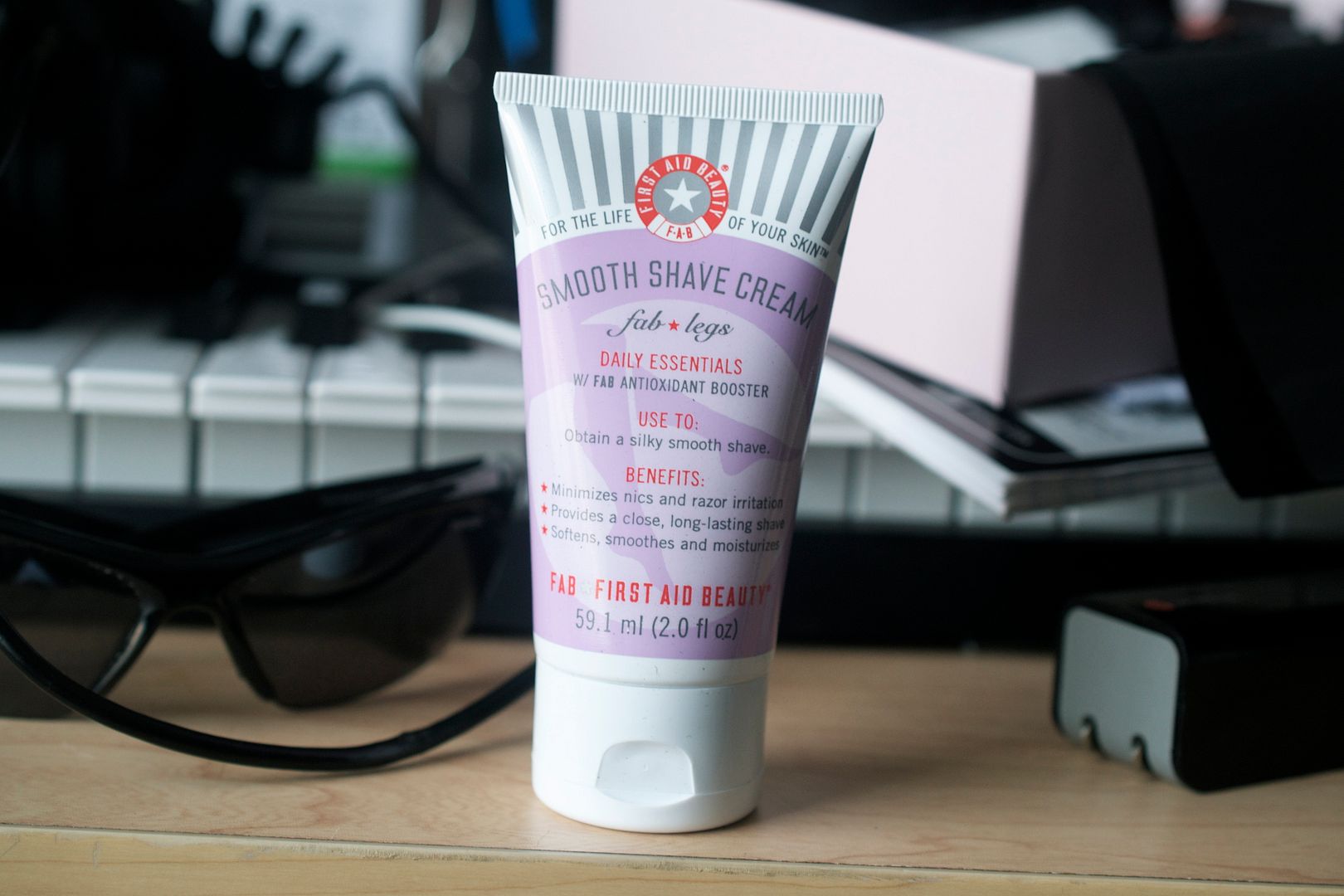 While not necessarily a product I would use, it definitely follows the summer time theme and will be pretty handy for razor usin' ladies and gents. Plus, it's fragrance-free and has a nice consistency. At 2.0 oz, it's a nice size to get several uses out of the product to decide if you want to purchase it. This is actually the full size version of it and it normally retails for $7.50.
Next up were baby samples of  VBEAUTE's Lite Up, Buying Time and Eye Never.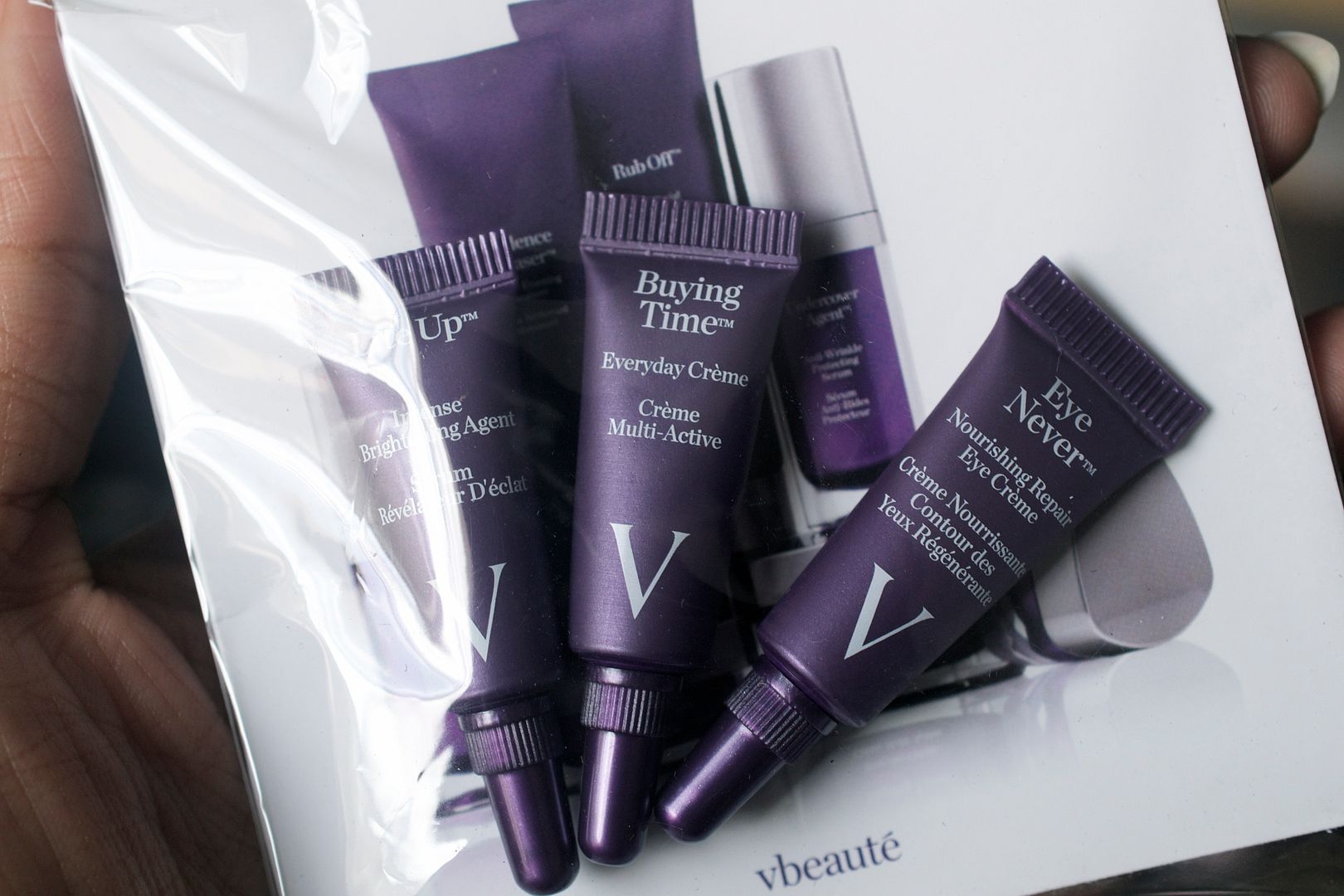 Samples this small annoy me because you can't really get a good use of the products. Something as integral as a face moisturizer usually requires at least a week's worth of use before you can determine if you'd want to use them again. That said, I would have loved to ditch these for something else. Plus, they're a bit on the pricey side. Their original sizes and costs are Lite Up: $150.00 / 1oz ,  Buying Time: $135.00 $ / 1.7oz  and Eye Never at 85.00 $ / 0.5oz. Whooooa!
Next up is AHAVA's Mineral Botanic Hibiscus & Fig Velvet Cream Wash.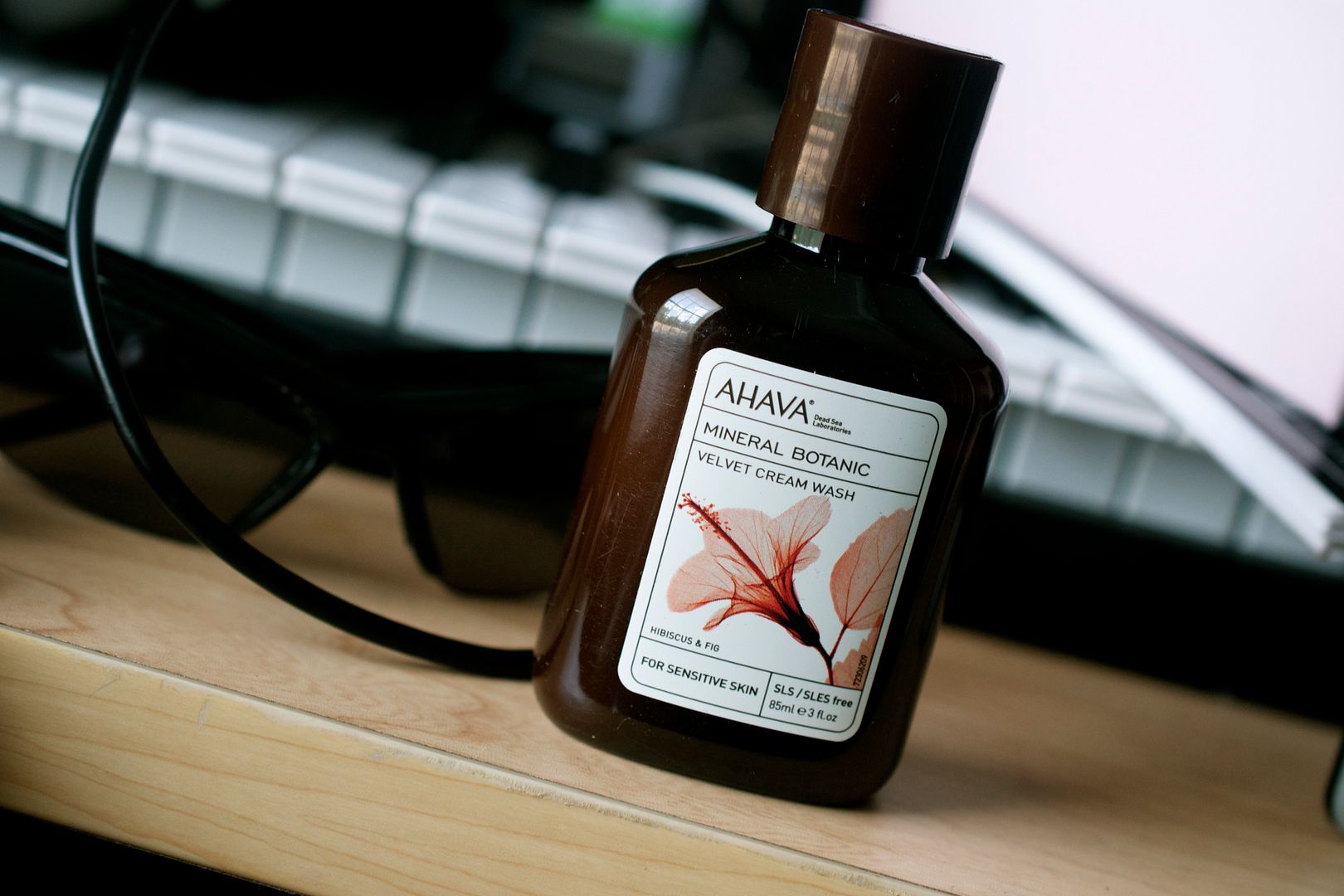 I've heard of this brand before but have yet to try any of their products. The good news is, after taking a whiff of this body wash, the chances of me trying it again are pretty high. Despite being a fragrance-free lover, I actually really love the scent of this wash. It works well in the shower too. Love love love the 3 oz sample size as I feel like it gives more than enough to test out. Huge win with this one, Glossybox. Oh! And the original price is $22 for 17 oz. Expensive yes, but 17 oz should last for quite some time.
Then there's Wella's Enrich Moisturizing Treatment.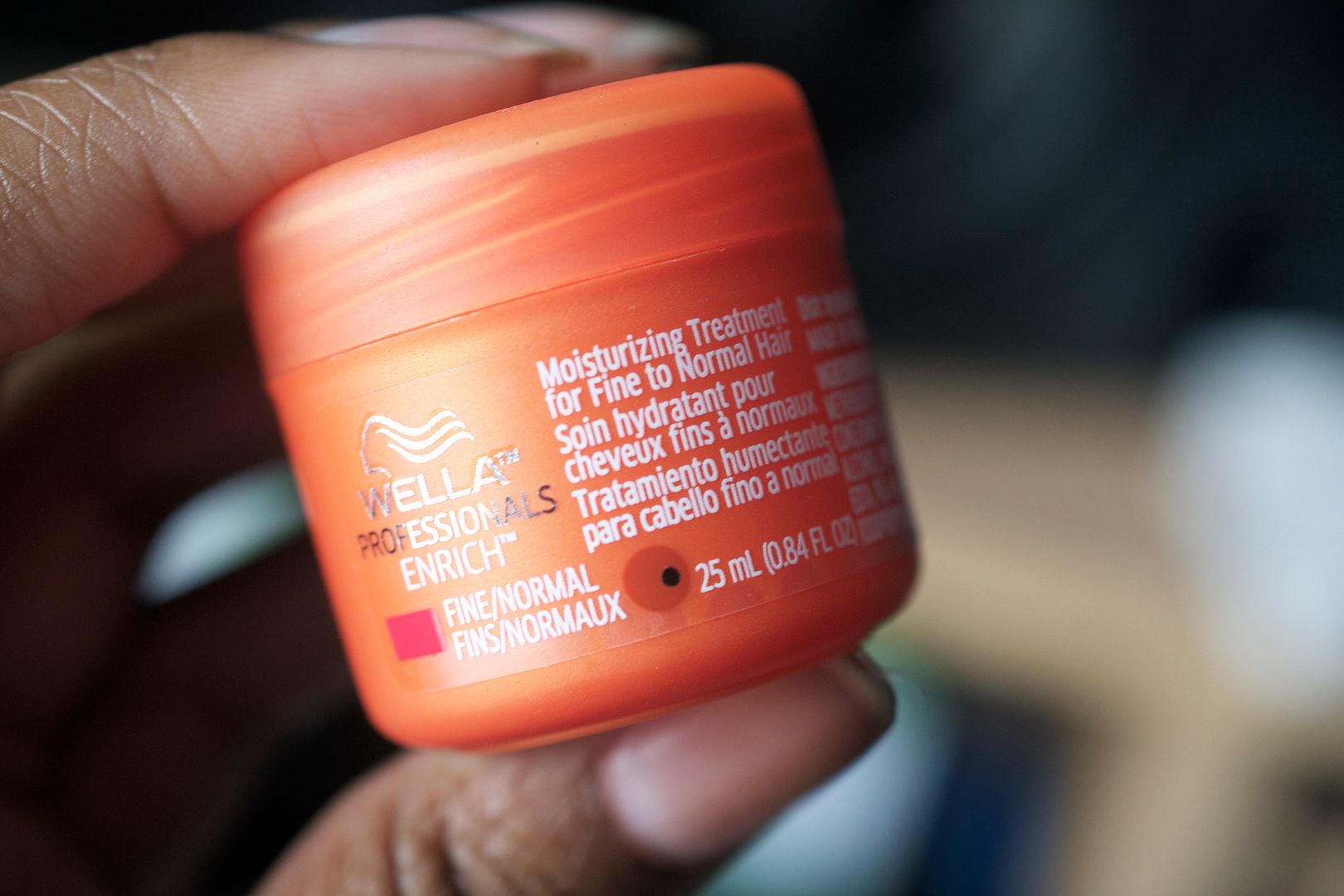 Um. Well, for one, it's a hair product and we all know how particular my hair is. So yeah. I couldn't use it. Ladies with short to medium lengths will get a good idea of what the product will do. But if you've got longer hair, you may only get a good 1-use out of it. I kinda wish beauty subscription boxes omitted hair products altogether; except for maybe shampoos. When it comes to styling products, it's just hard to find ones that will appeal to MANY women, ya know? Our hair types and needs are all soooooo different.
On the scent side, I got an uber small sample of A Perfume Organic Urban Organic Scent.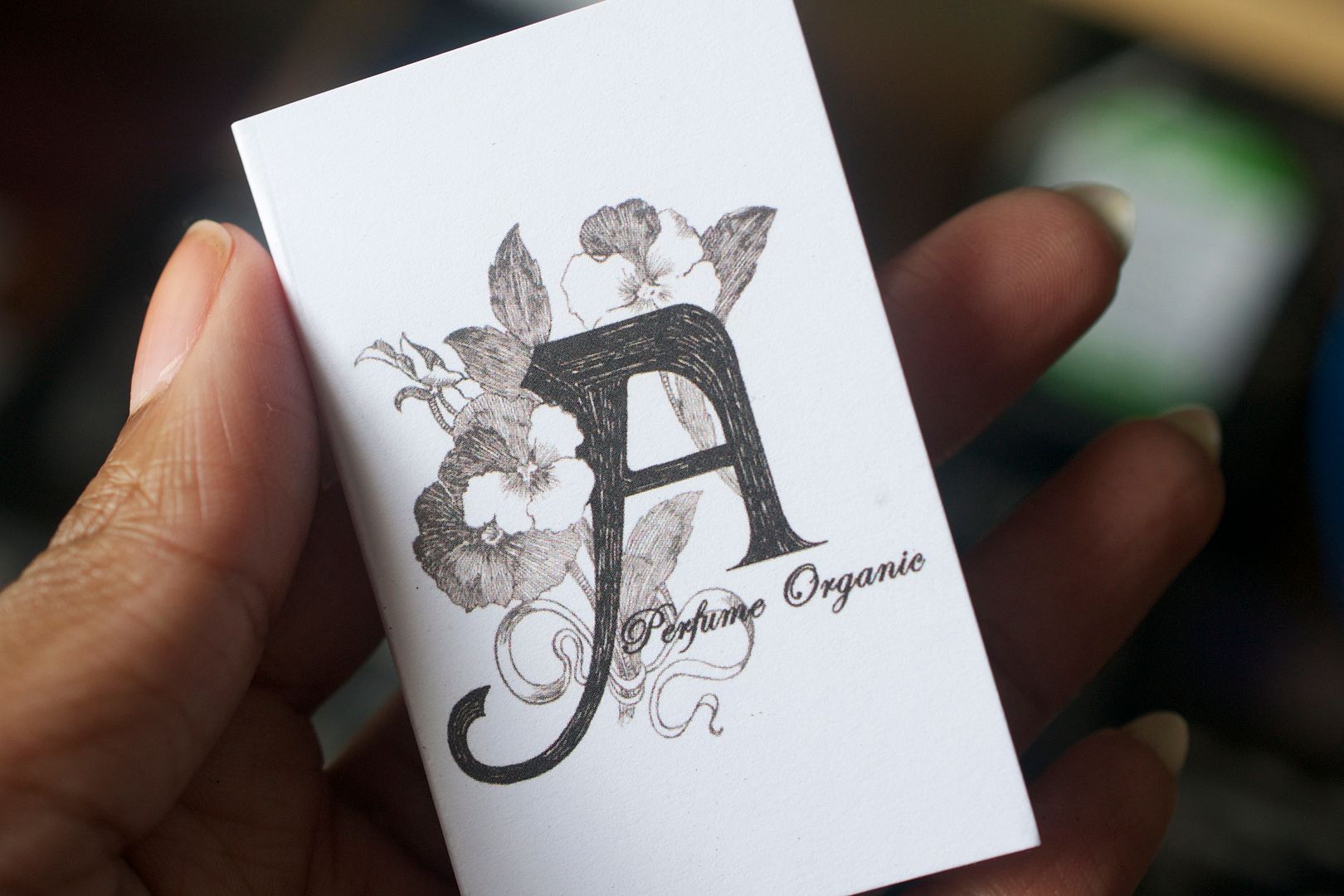 The sample size was smaller than I'd like but it still excited me because despite not being a perfume wearer (because of migraines), if I am going to wear fragrances, I will likely wear homemade, solids or vegan ones. And it's SO hard to come across truly natural fragrance lines.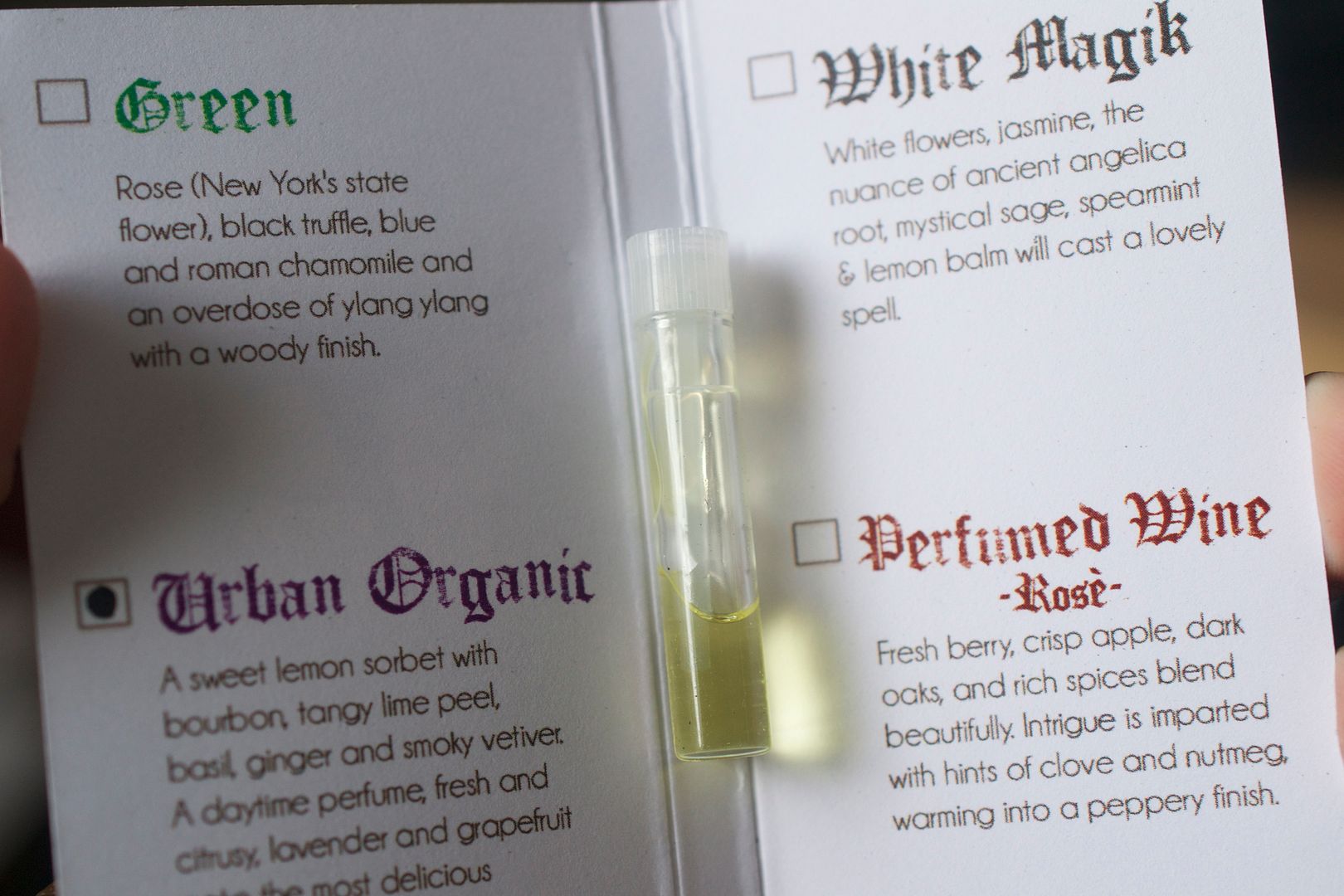 My sample of Urban Organic blew me away and despite the $65 price tag, I will likely invest in full size versions of one or more of these perfumes. And I am beyond excited about it!!!
And lastly was an Eyeshadow Ice from Ofra Cosmetics.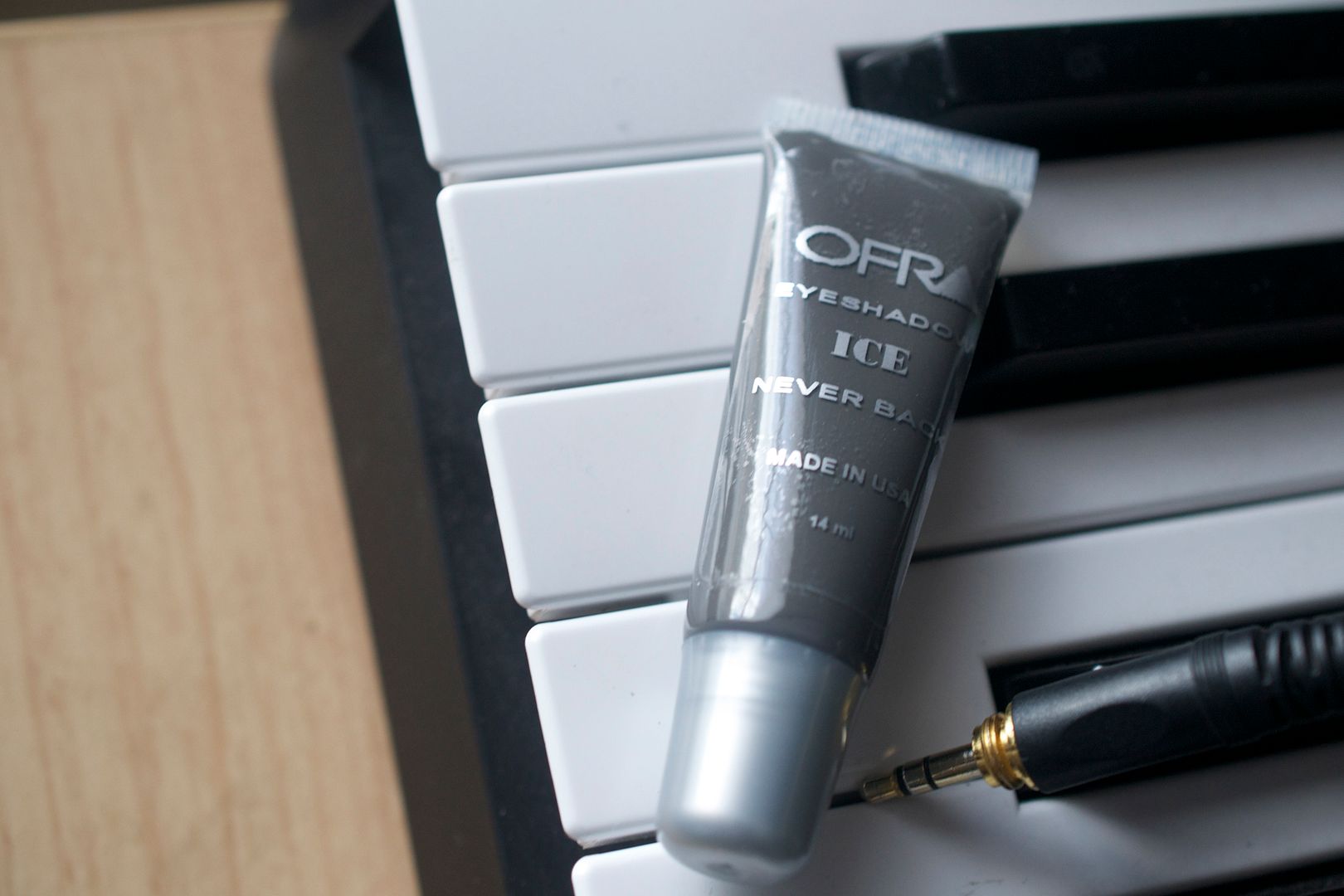 Interestiiiiing. I had no idea what this was a first glance but after doing some research on it, I found it to be a creamy eyeshadow with primer built-in. Cool!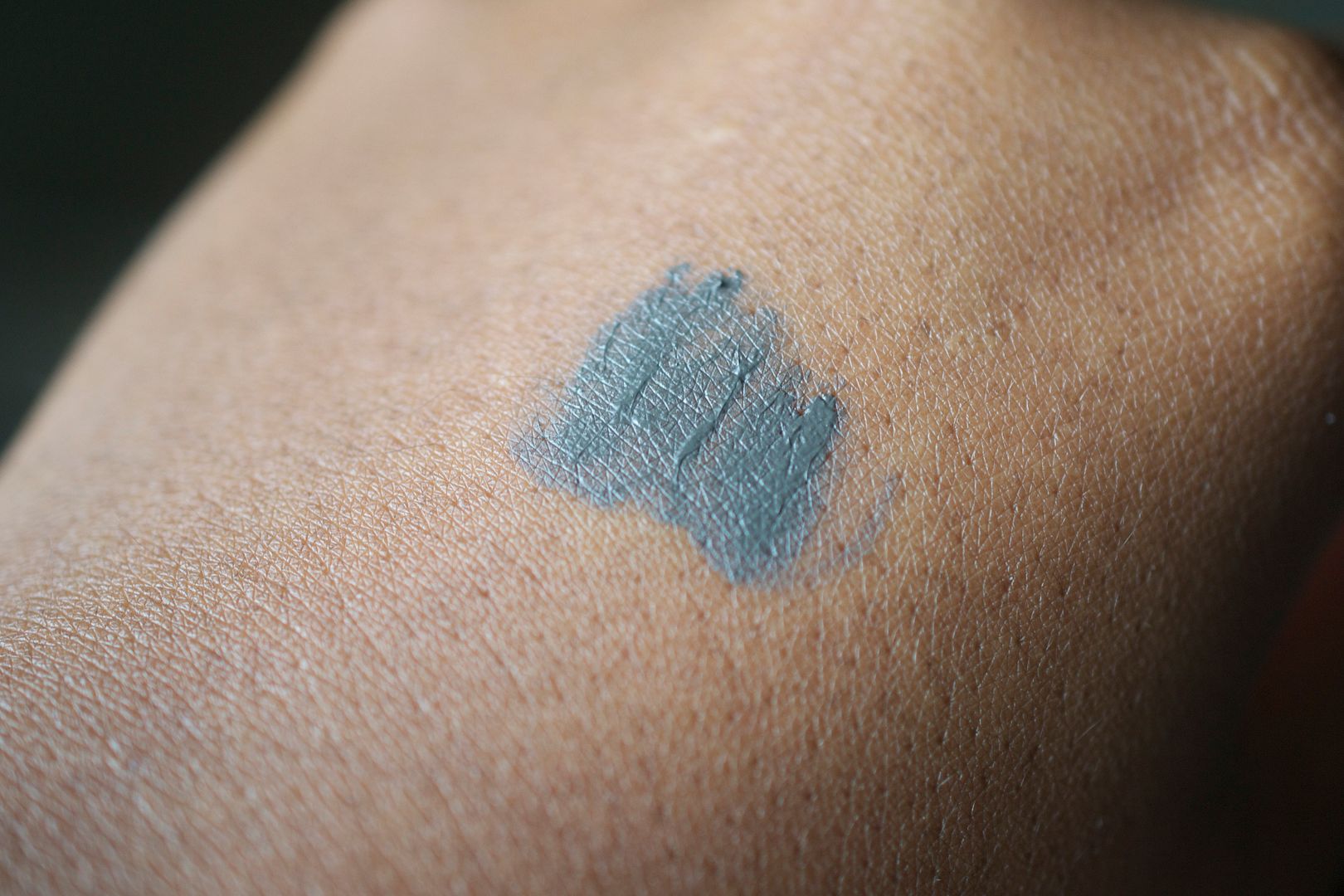 I haven't tested it on the lids yet but it held up for quite some time on my hand. I'm curious to see how this will hold up when I bang out a smokey eye. We shall seeeeee. This is the full size version and it normally retails at $18.
Overall: I'll be honest with y'all – there seems to be a bit of drama with beauty subscription boxes and the boxes that are shipped to paid subscribers and to bloggers. Some say that the press samples that bloggers receive have more product. And I'll be the first to admit that this isn't fair. I don't believe this is the case with this month's box and so I feel as if I can fairly review it as if I were paid subscriber.
Is the Glossybox worth $21 a month? I would say so. At the very least, you're introduced to brands you're familiar with and samples of brands you aren't familiar with are put on your radar. Will you like everything you receive each month? Well, no. But that's the case with any beauty subscription box. Some months you'll find yourself ALL over every product and other months you'll be like, "Um…I'm never using this. Ever." I do love how Glossyboxes tend to have more higher-end products and products and mix cosmetics with skincare. I guess the bottom line with these things is you either love 'em or you don't. If you love 'em, I think you'll enjoy Glossybox. Even if it is a bit more expensive than the average beauty subscription service.
What do you think? Have you tried Glossybox yet? Yay or nay to beauty box subscriptions?