And sooooo my nails are back to nubs. Yes, this depresses me but when you break one nail on each hand, what do you do? You kinda have to cut them all off so they look even, ya know? Lé dagger nails will return again soon. In the meantime, check out this new nail polish brand. Sation isn't new per sé but it's new to me. My homegirl Cristina and fellow member of the Beauty Bloggers of Central Florida group introduced this brand to me and to say I'm hooked is an understatement. Where in the world has this brand been my entire life? Like…seriously? I've got 6 Sation babies here and will be showcasing a few more in the coming weeks.
Check these out…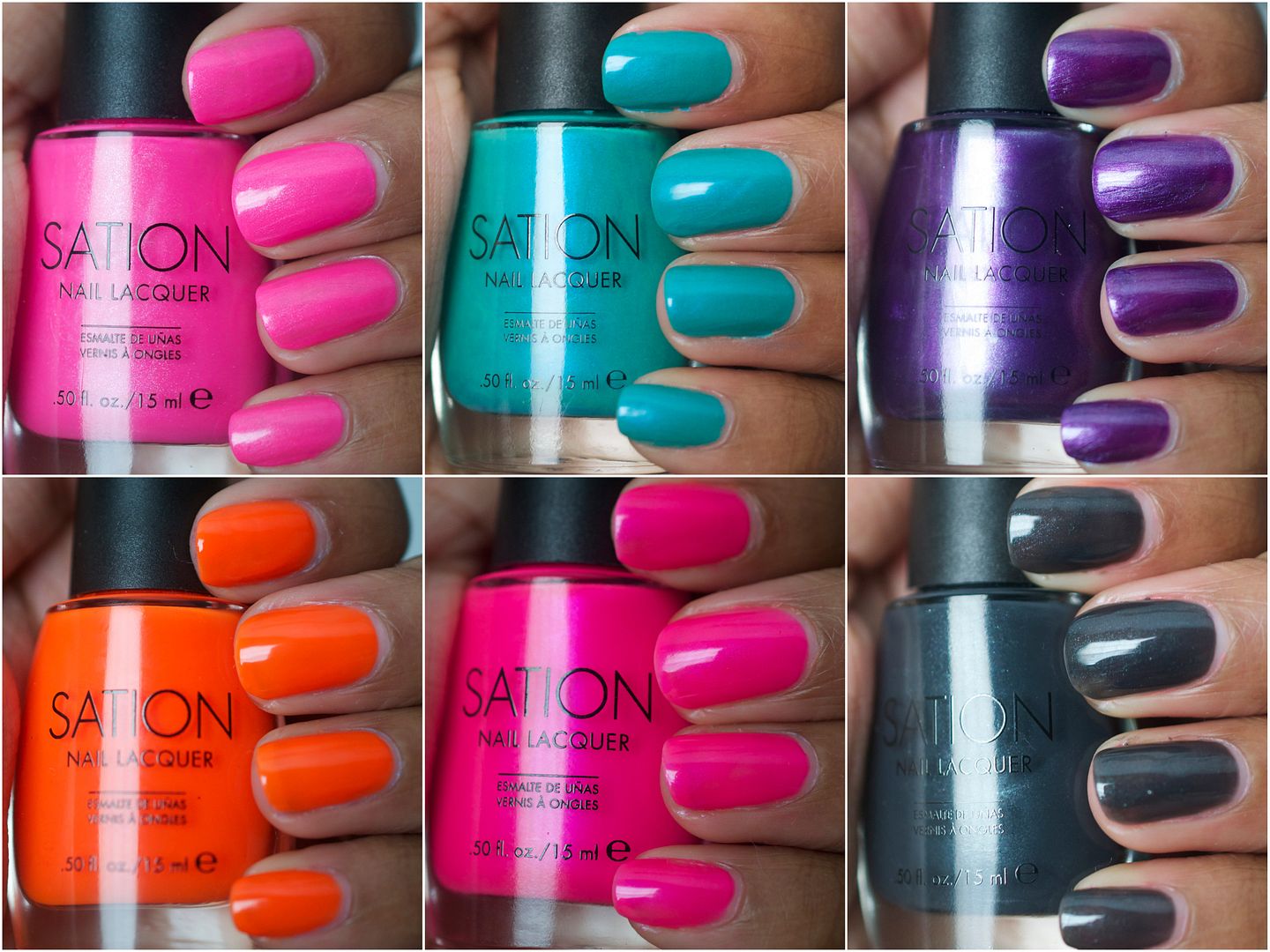 I took a risk on Beyond Bubblegum Pink. Y'all know how I feel about the color pink but this hot pink with shimmer was screaming my name. When I finally got my hands on it, I was shocked. It was sheer perfection! I am in love with BBP and hereby claim it to be the pedicure color for Summer 2012. Even though Summer is almost over with. Yeah.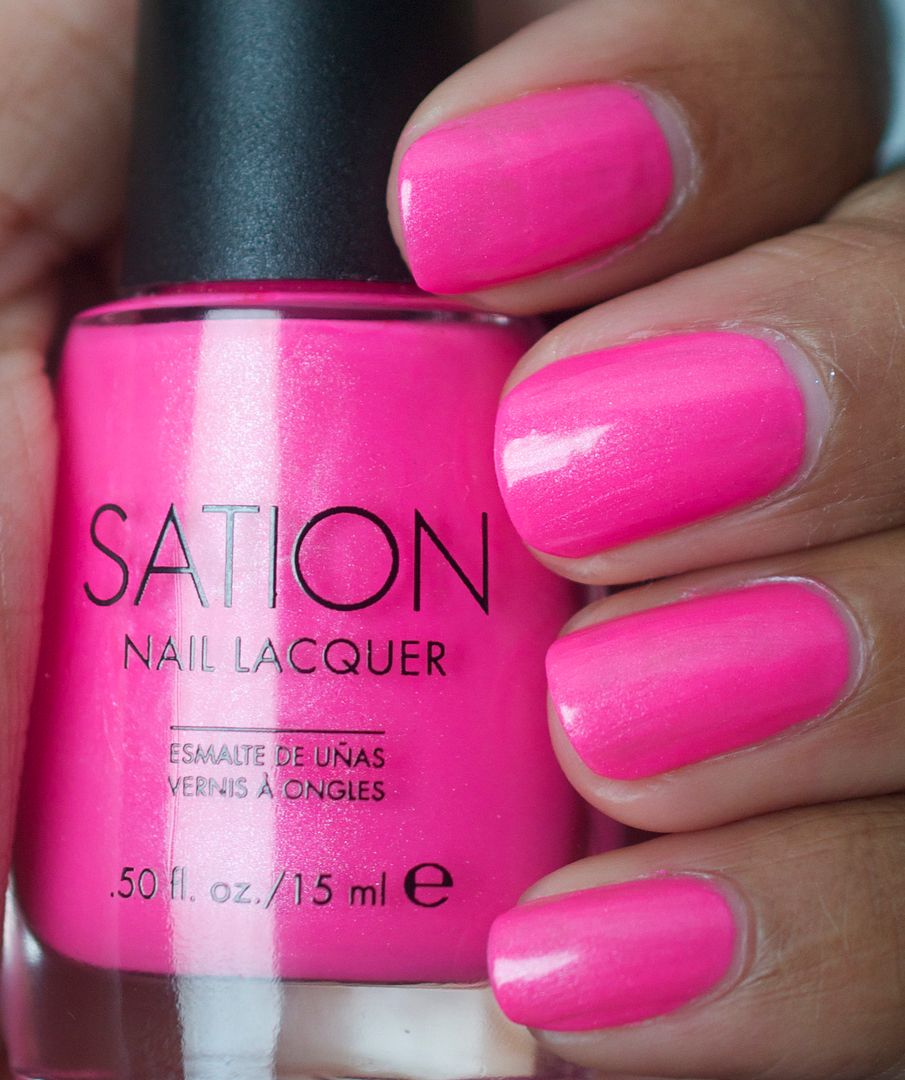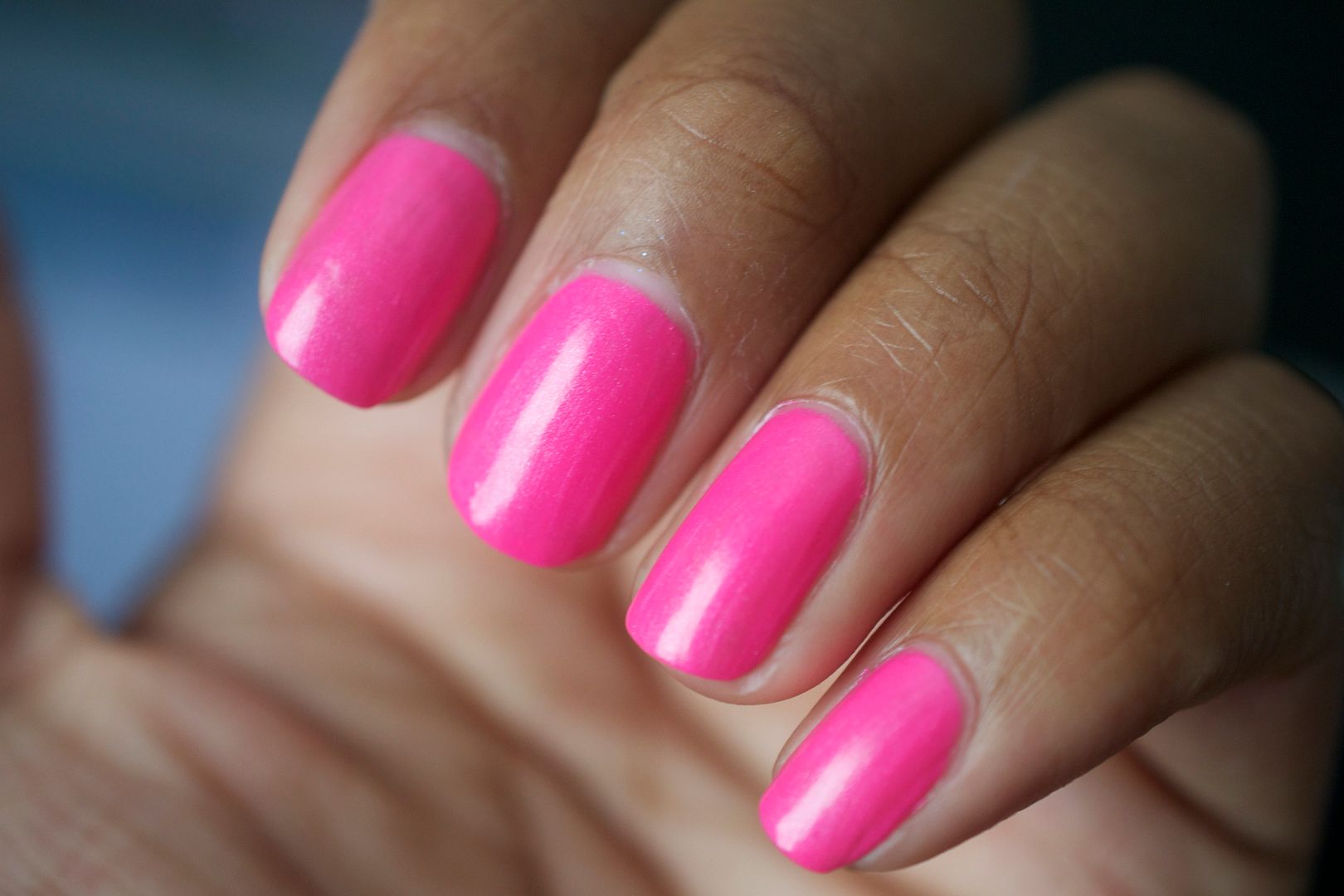 Oh My Oceania is a color that really needs to be seen in person. It was Cristina's swatches that convinced me to get this one. This beautiful ocean blue with bright neon blue (if such exists) micro shimmer is insanely captivating. I can't stop staring at my nails when I wear this polish. I've never seen a polish like this kid before. And excuse my application. I didn't realize I was so sloppy woppy with that one.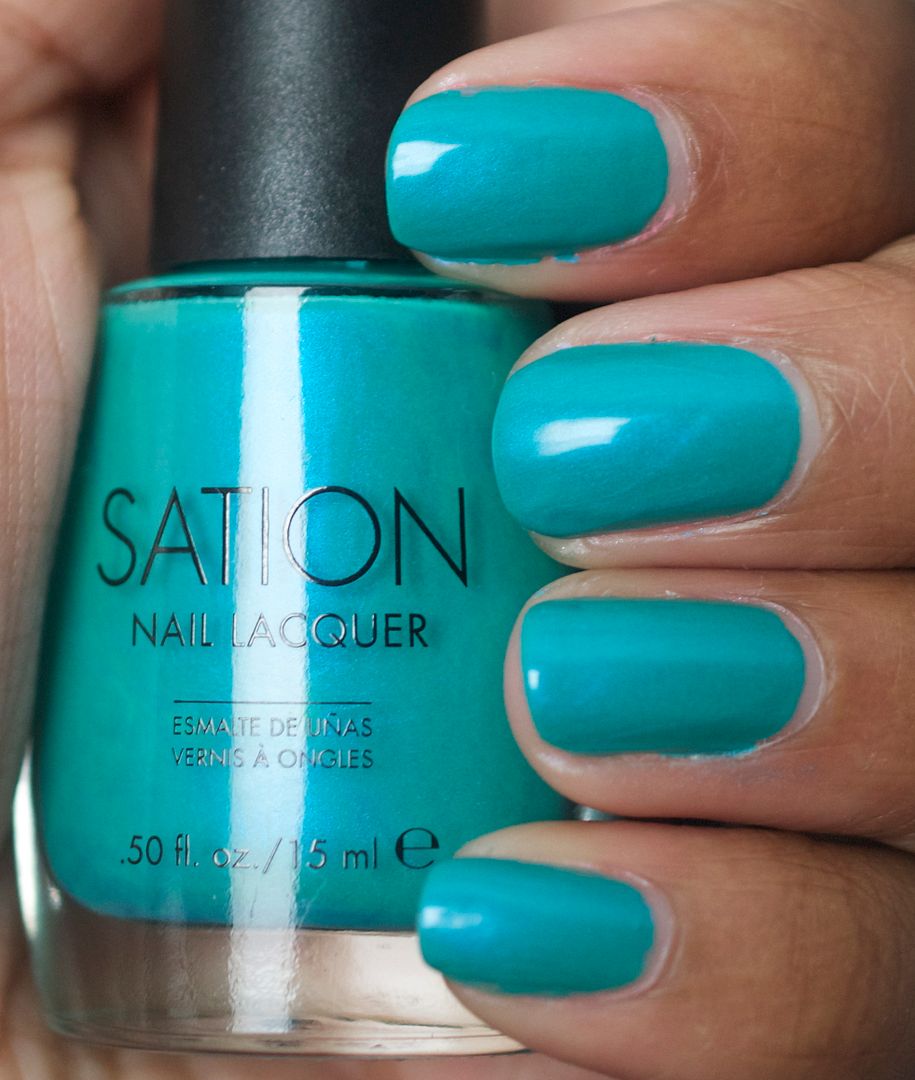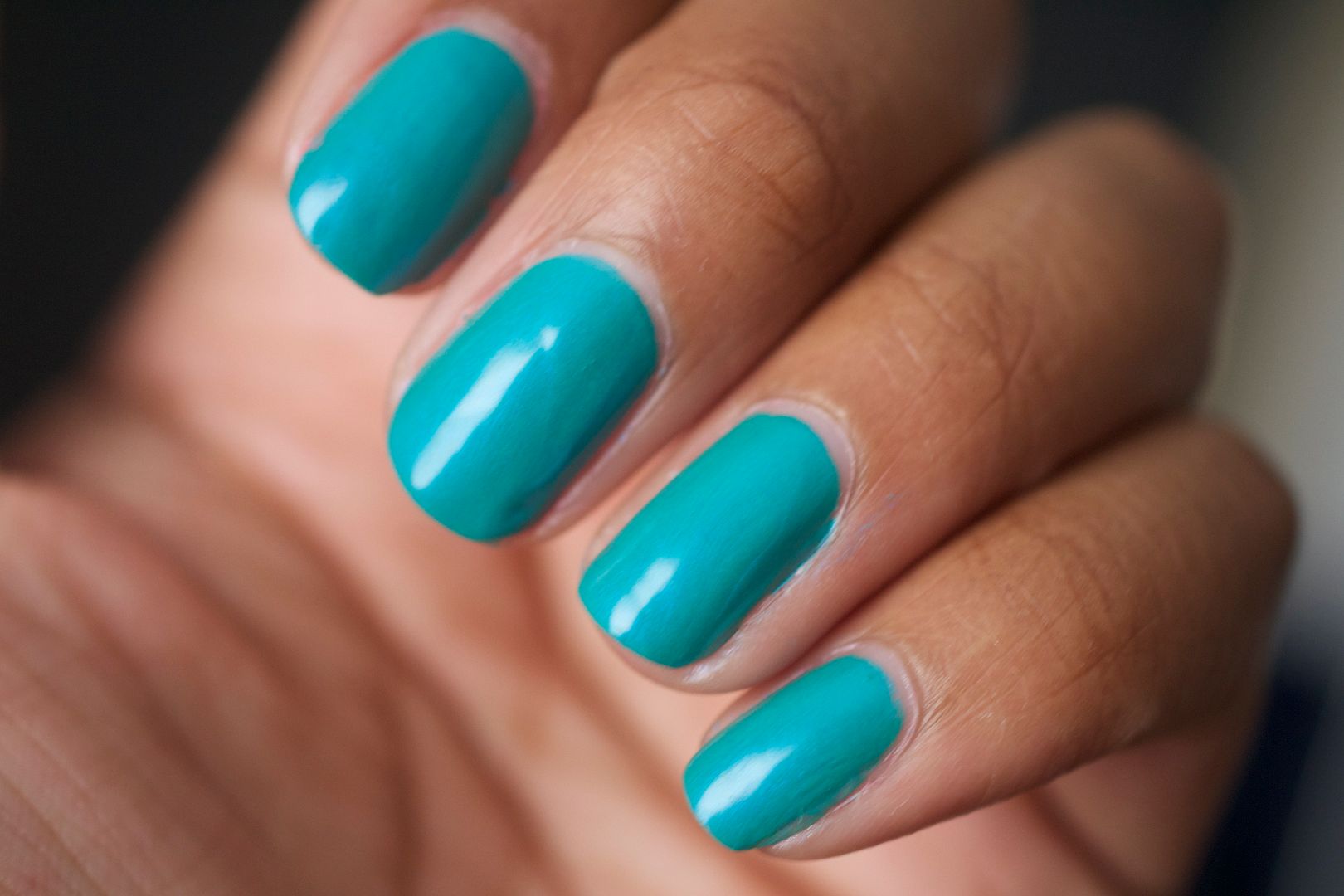 Violet Blue is a frosty purple that isn't all that unique but it's still pretty because it's opaque at only 2 coats. It's a rich purple too and it's hard to find frosty purples that are rich and apply with ease.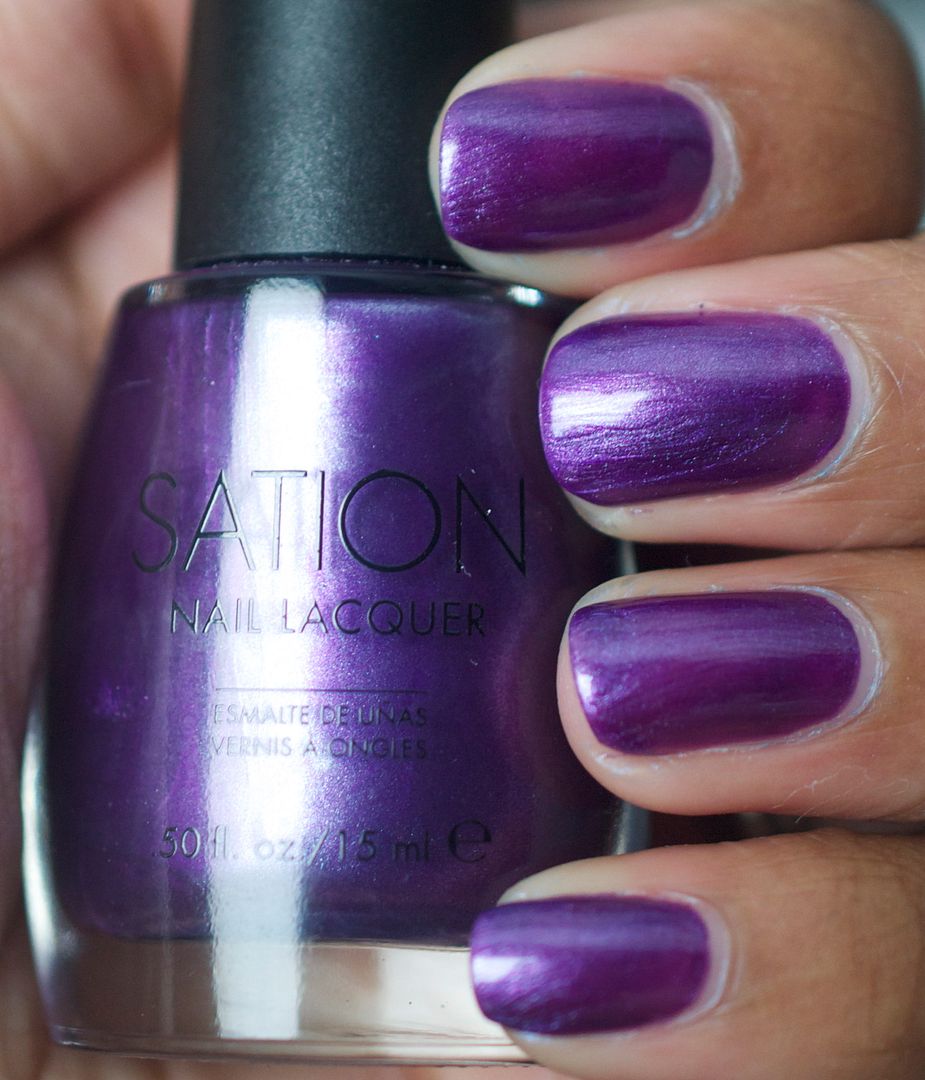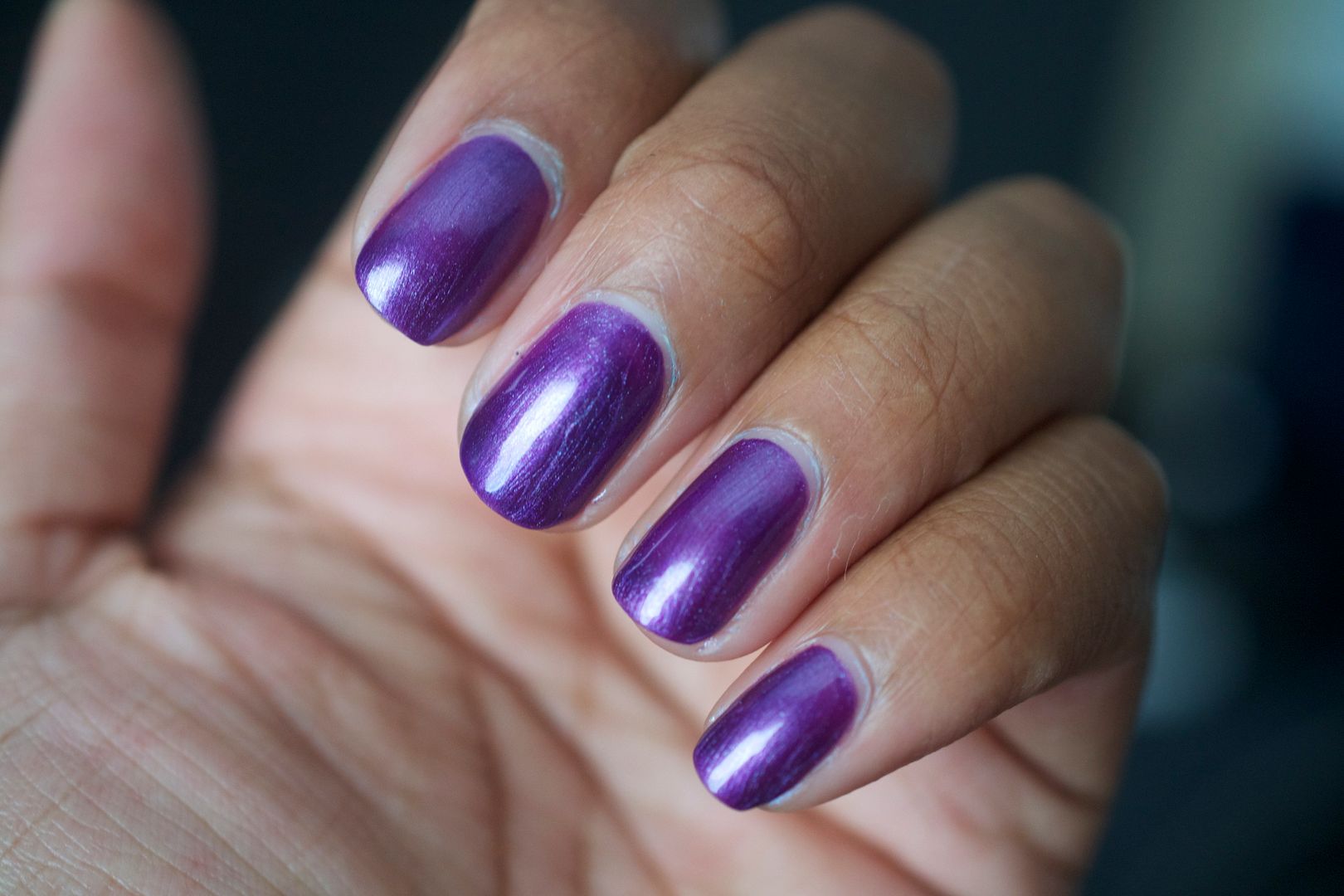 One & Only Orange is a bright bright BRIGHT neon tangerine jelly and it is fantastic. It doesn't even require a white base to be insanely bright. This is a win in my book. I've checked my stash and while I do have a few neon oranges I don't have any THIS bright and opaque at 3 coats.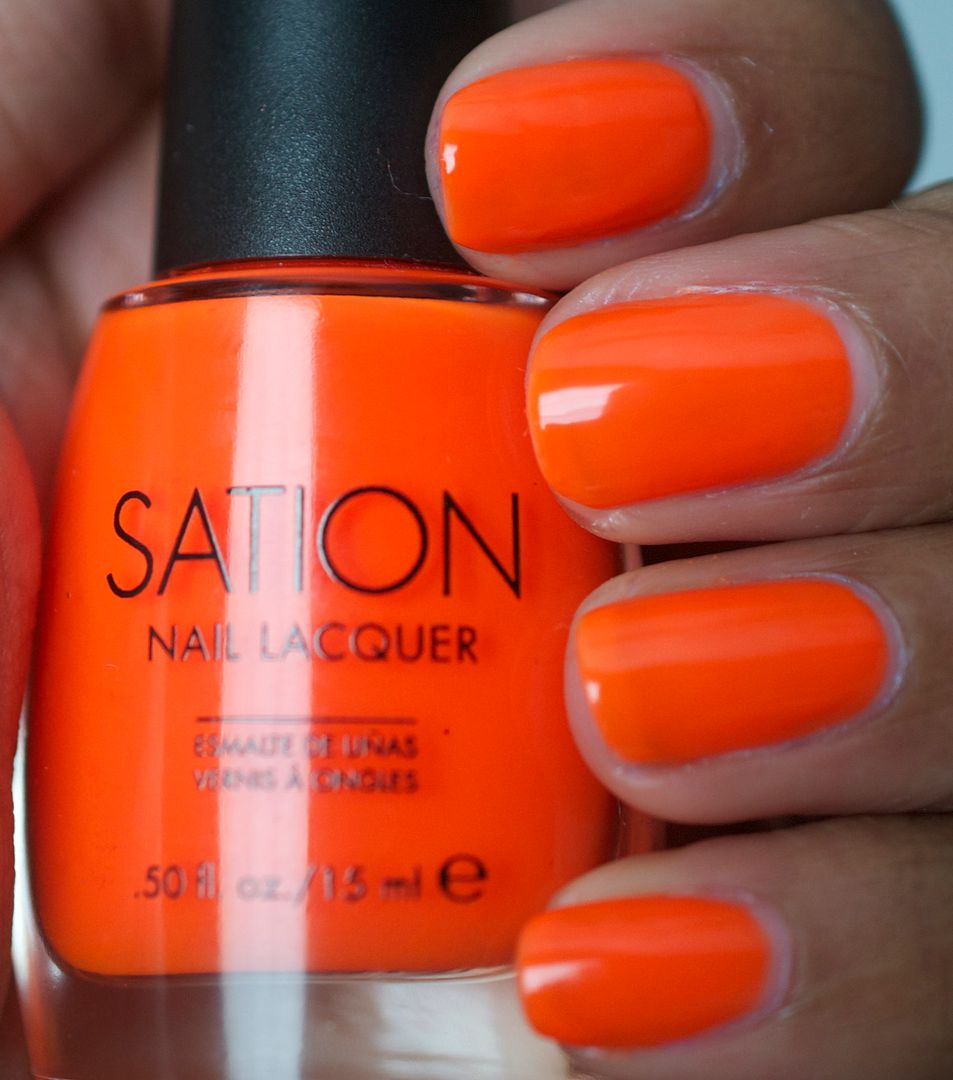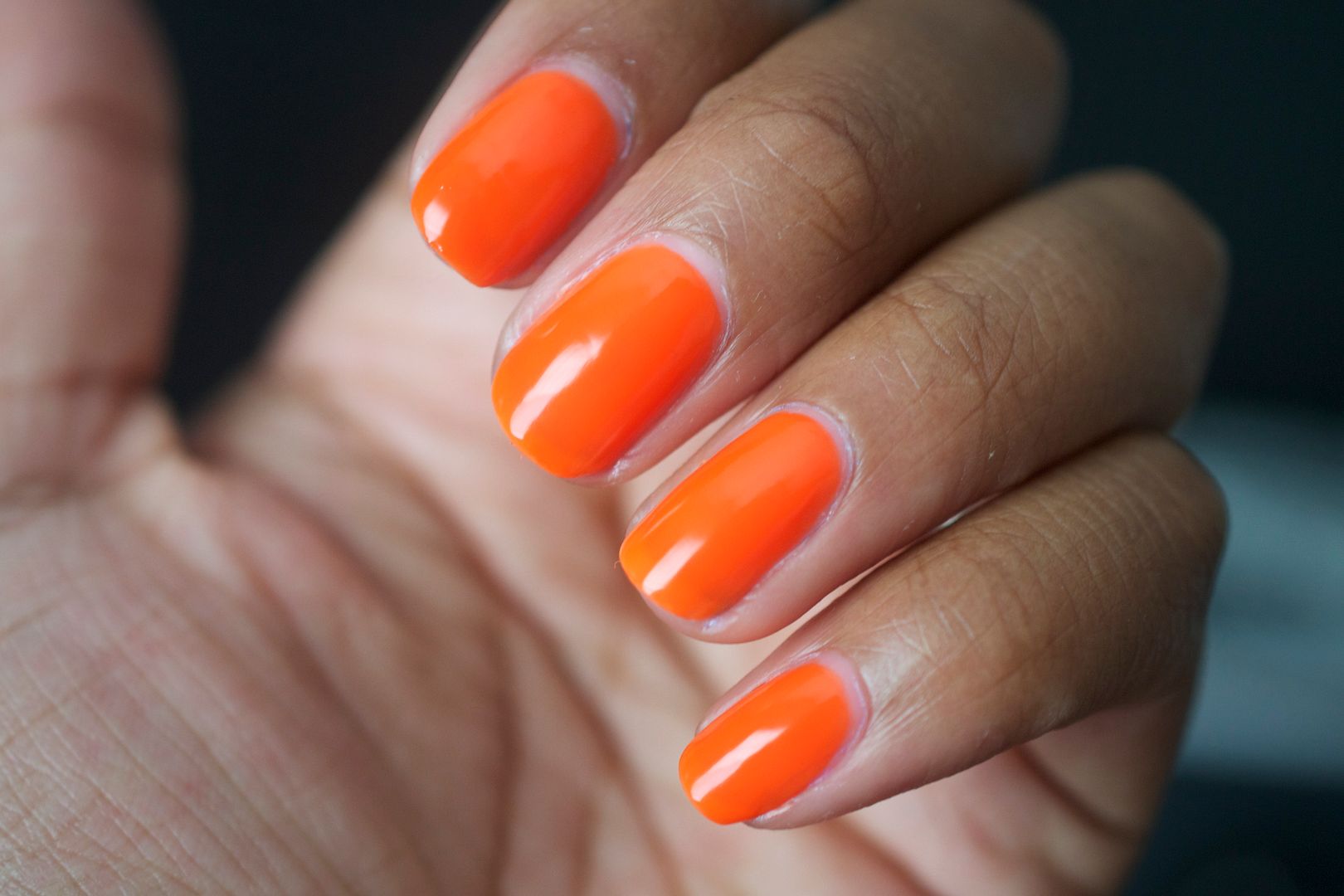 Even brighter than BBP is Shock Me Twice Pink. This shimmery pink jelly is stunning. Told you – I do like SOME pink polishes. They just have to be insanely bright, a jelly or super glittery. Woot!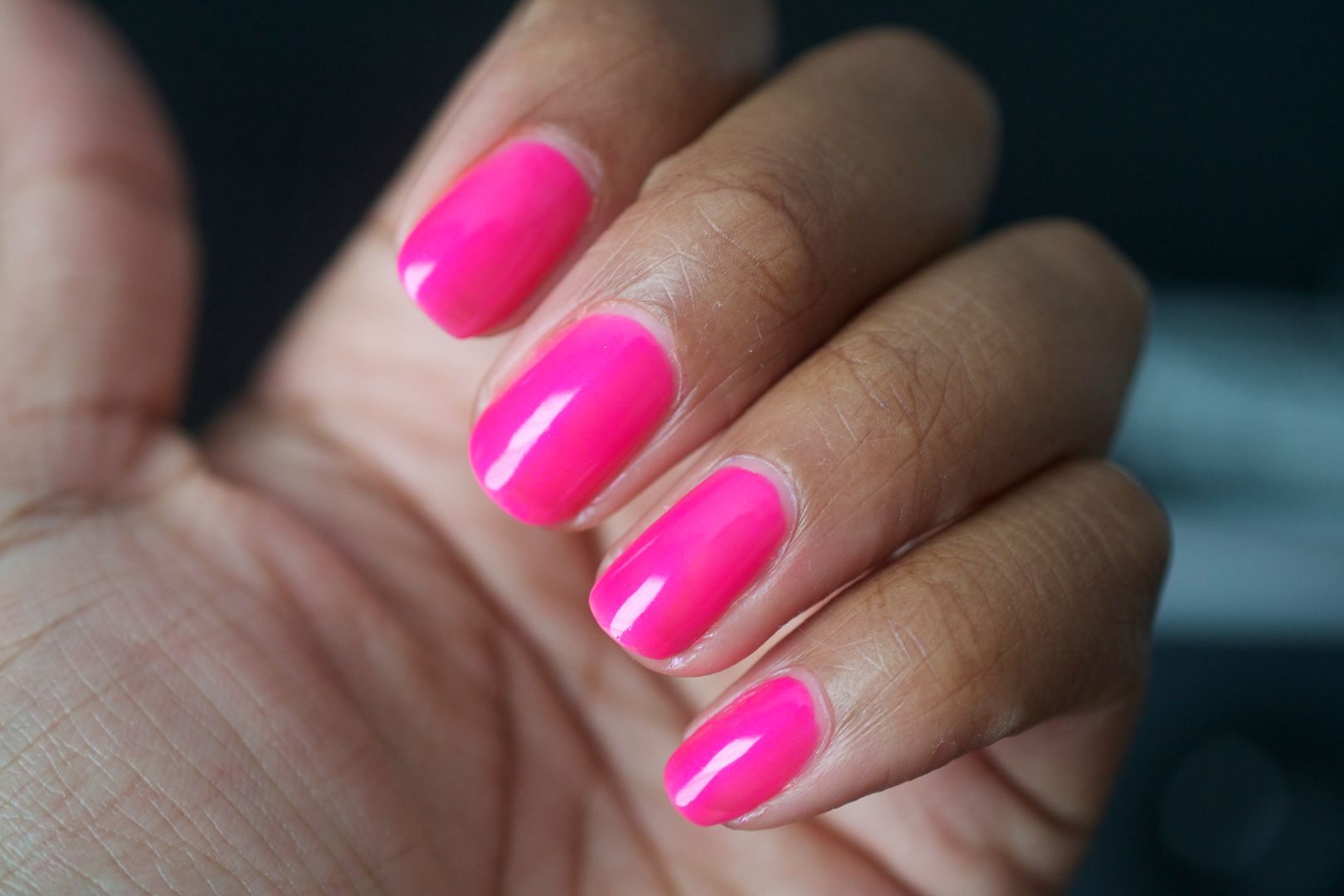 Seriously Slate seriously has a cool name. I've never seen a jelly blackened shimmer. It's definitely one of the most unique polishes I've ever seen. Me likey!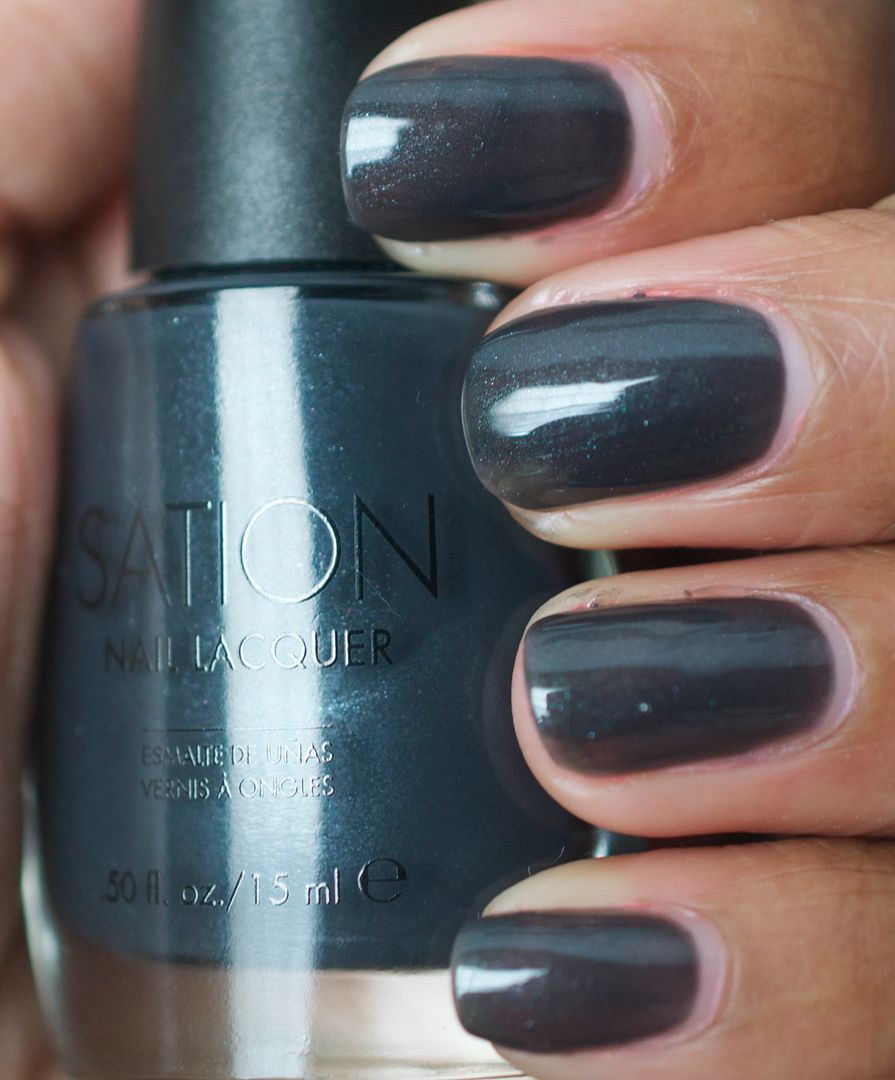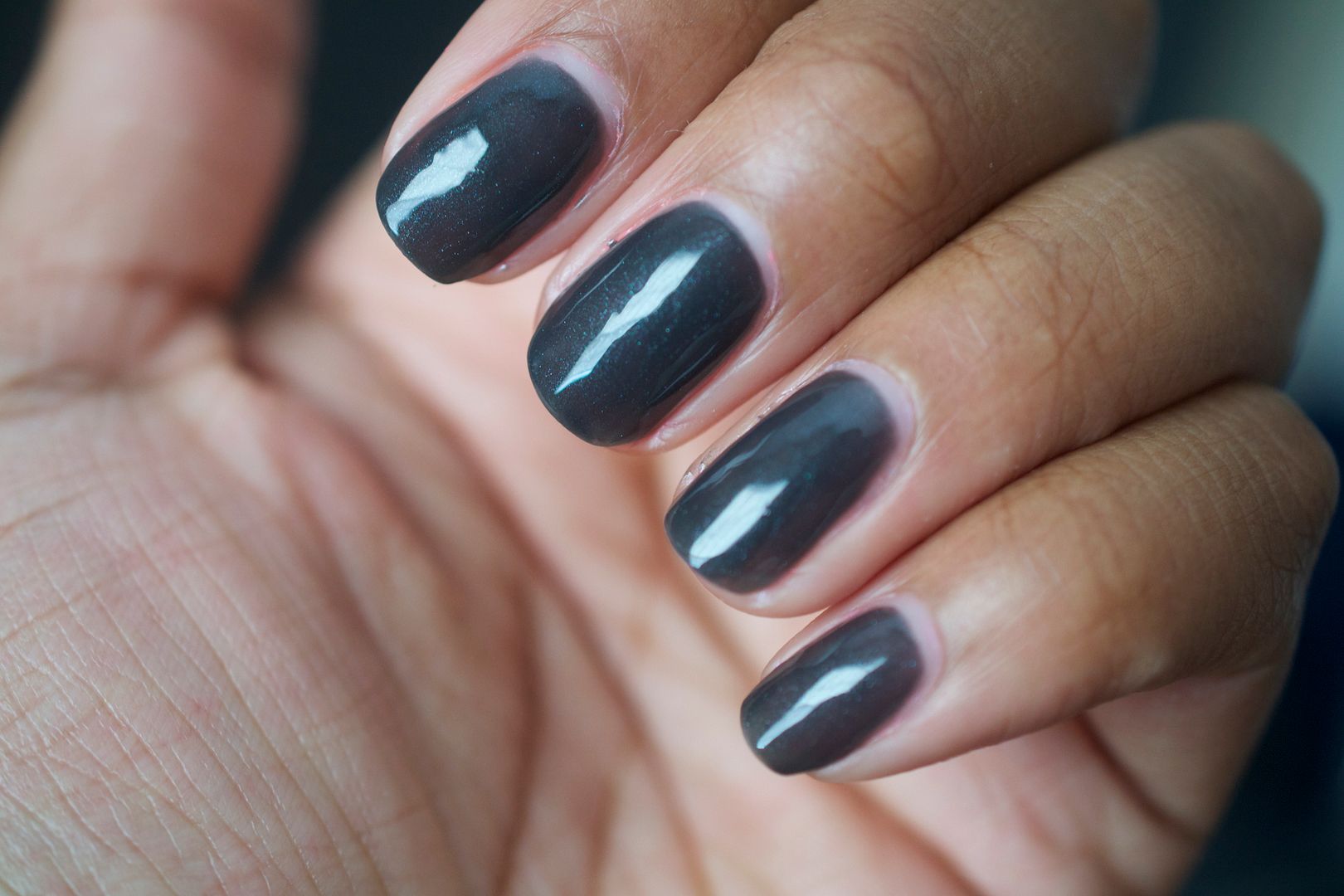 Overall: The consistency of some of these polishes were a bit wonky. Beyond Bubblegum Pink was thick and goopy and Oh My Oceania wasn't easy to work with either. Sation does really well with frosts and jelly/squishy polishes but I'm on the fence about their shimmers and creams. That's not going to stop me from supporting the brand though. They've got some beautiful shades!
Sation goes for $5 online and you can snag 'em here. I've never seen them in stores but with those prices, I'm going to need some drugstore to pick 'em up.
Have you ever heard of this brand before? Whatcha think of these featured shades?