Yay for another post from the The Lipstick League! We are a group of beauty bloggers, bound together by the desire to save the world with beauty, one post at a time!
Lipglossiping – offers a juicy insight into the latest Jo Malone fragrance launch: Blackberry & Bay. Cream scones and tea with that?
Nouveau Cheap – My favorite makeup brush cleaner isn't really a makeup brush cleaner at all (well, technically speaking).
Prime Beauty – loves what WEN Cleansing Conditioner does for her hair but not her wallet, so she's found an affordable alternative in her latest Splurge vs. Steal!
Phyrra – is ready to battle again in Makeup Wars – Favorite Fall Nail Polish. See the best nail polish for Fall!
we heart this – has partnered with Sephora this week to bring you the colors of the season; Blackest Black, Nouveau Purple and Crimson Velvet. Check out these red lip picks for the prettiest pout around.
Beauty Junkies Unite – Get Amber's official breakdown of the new READY Foundation SPF 20, a solid mineral foundation from bareMinerals!
Clumps of Mascara – has found the world's most interesting eyeshadow quad. It's quite reminiscent of alien aircraft!
Gouldylox Reviews – This lash curler actually fits the shape of my eye, perfectly. I didn't know what I was missing by settling for my Shu.
Guest Post of the Week, as chosen by Lipglossiping – My favourite post of the week comes in the form of this little number from A Touch of Blusher who has me craving the new Paul & Joe collection like a reformed smoker at a Marlboro convention.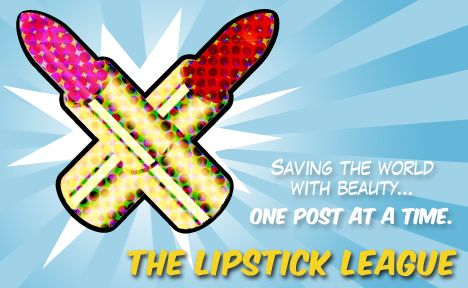 Question of the Week:
Who makes the best mascara?
B says, "Are you kidding me?! No way can I answer that question!"
Okay mascara lovers…who makes your favorite mascara?
See you next week!