I love featuring baby/independent brands and womanpreneurs on Clumps of Mascara. I've been showcasing women all over the world and their amazing talents and products for years. There is so much inspiration out there and I love when some of us recognize our talents and find ways to profit from them. It's a beautiful thing, I tell ya!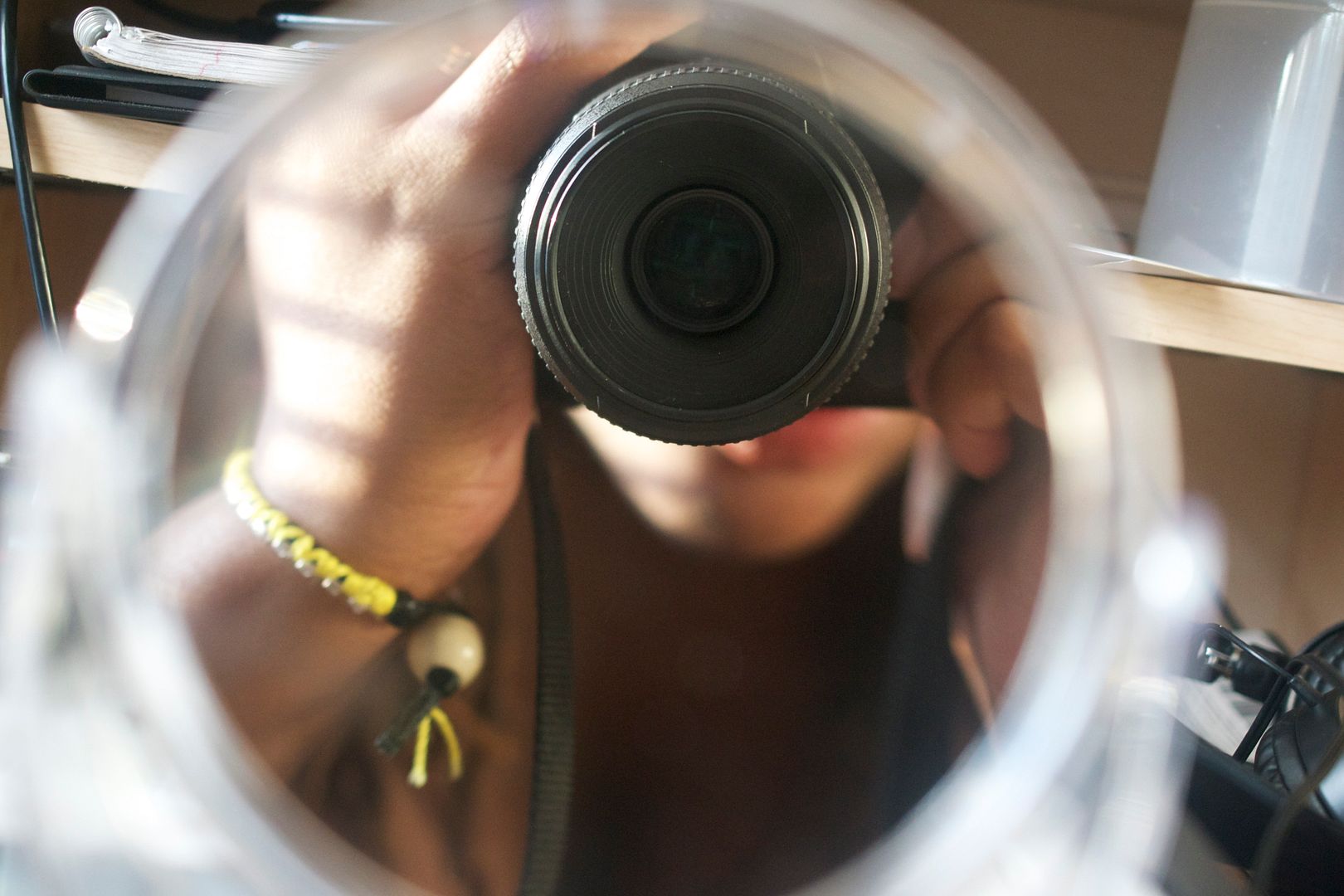 Today I am featuring a jewelry line from an 18-year old prodigy who is prepping up to graduate from high school. I call her a prodigy because while Loren could be the high school senior that I was who spent more time hangin' with gal pals and lounging on the sofa, she's making jewelry. She's totally awesome in my book. She so gratiously sent me 2 of her pieces to show off. First up, the Bright Yellow and Rhinestone Wrap "Friendship" Bracelet.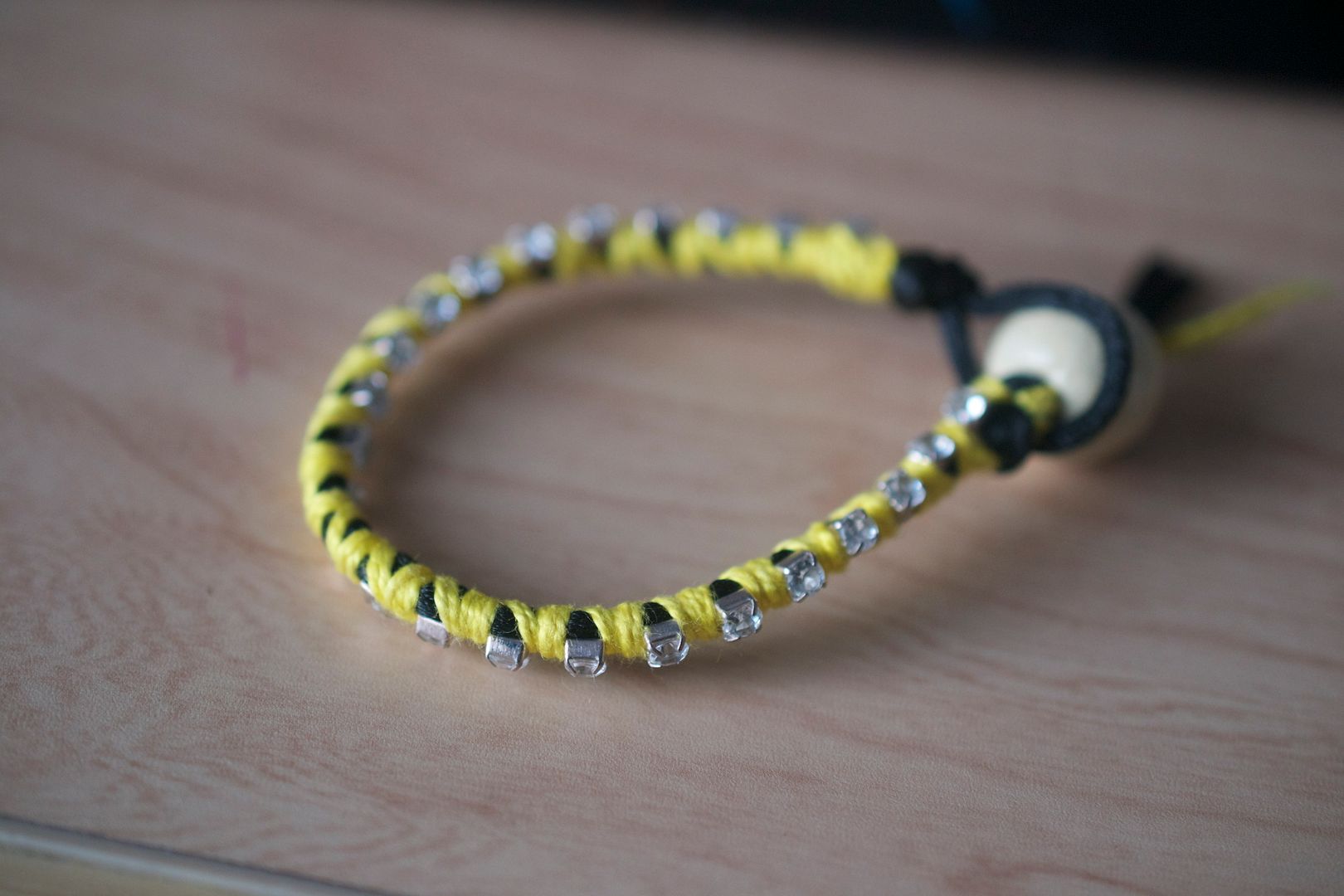 Details about the bracelet:
-Great for stacking/Layering different colors!
-Measures approximately 6.75-7.0 inches in length
-Custom orders are available for specific size or color that is not already listed in my shop
-Wooden bead and loop for easy fastening
-Will stretch after a few days of wear!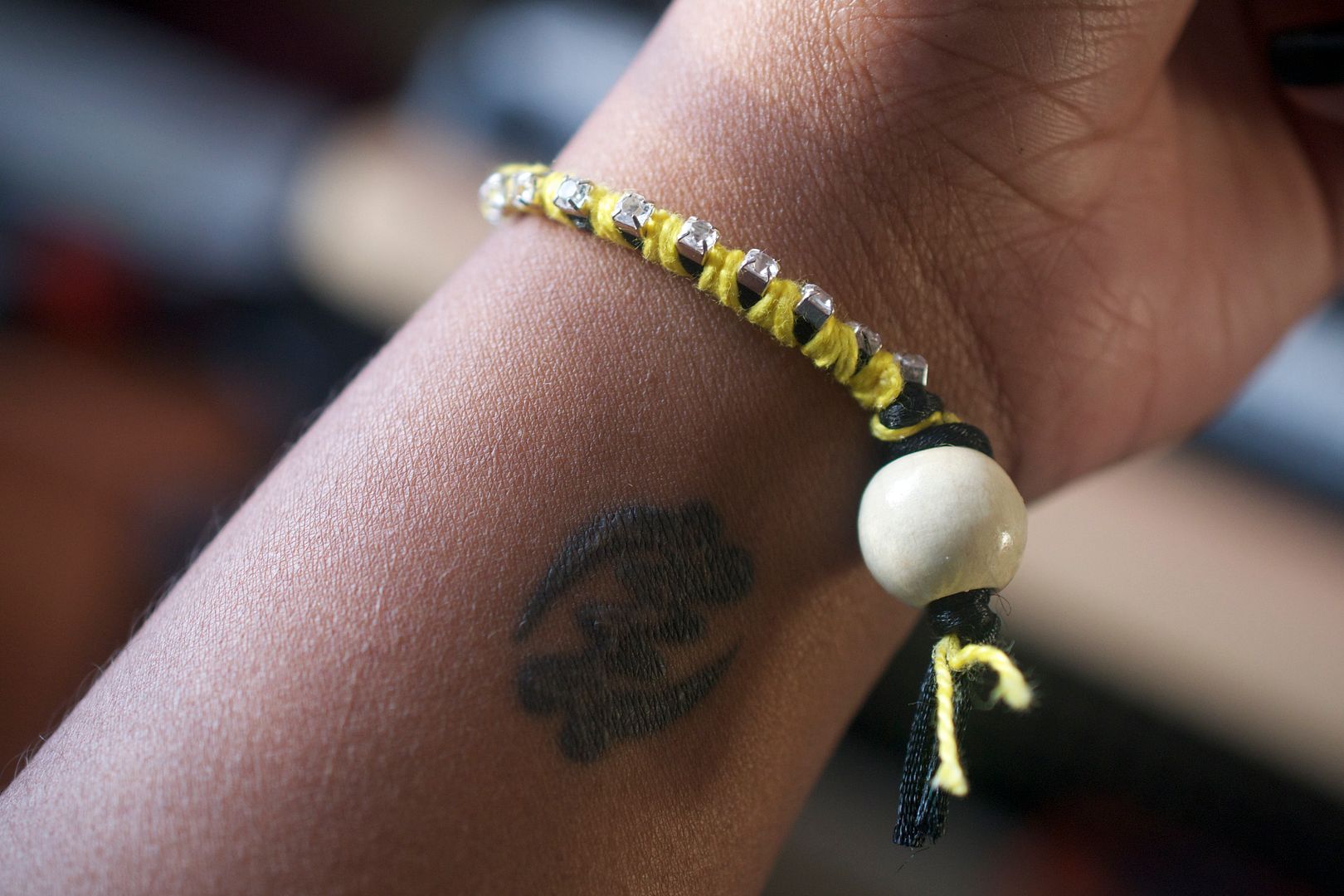 The bracelet retails for a reasonable $6.25 and it's such a dainty little piece. It took me a few seconds to get it on and I was worried it wouldn't fit my ginormous wrist. But it did! Loren paid a lot of attention to detail because I didn't experience any snagging in the bracelet. I'm going to get another one of these just so I can layer them. I love the pop the yellow gives and I'm thinkin' the purple bracelet will compliment it beautifully. Check out the bracelet here.
She also sent me a pair of her Brown River Shell Beaded Dangle Earrings.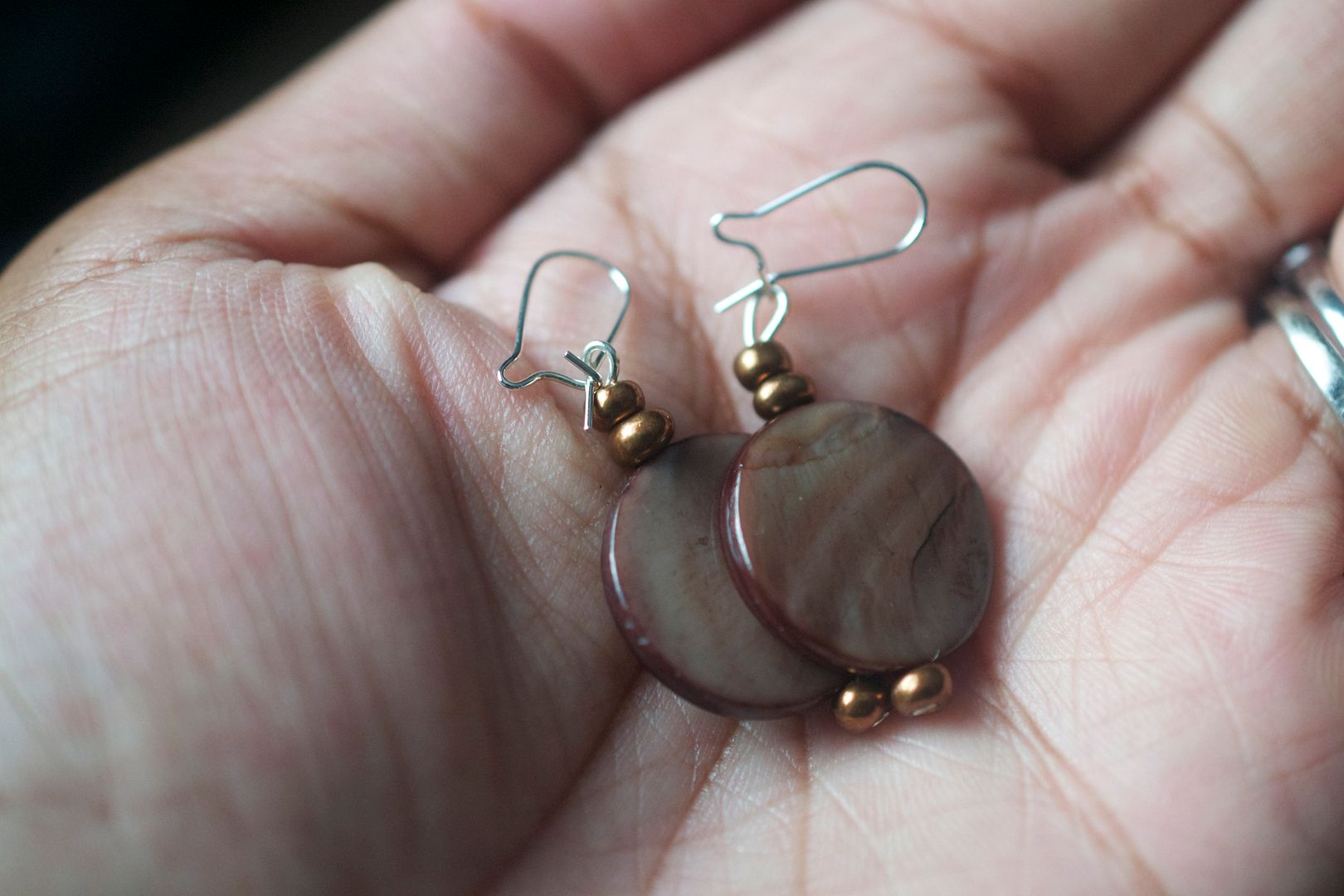 Details about earrings:
-Rivershell beads with copper colored seed beads
-On hypoallergenic, nickel free, kidney shaped hooks for pierced ears
-Matching necklace sold separately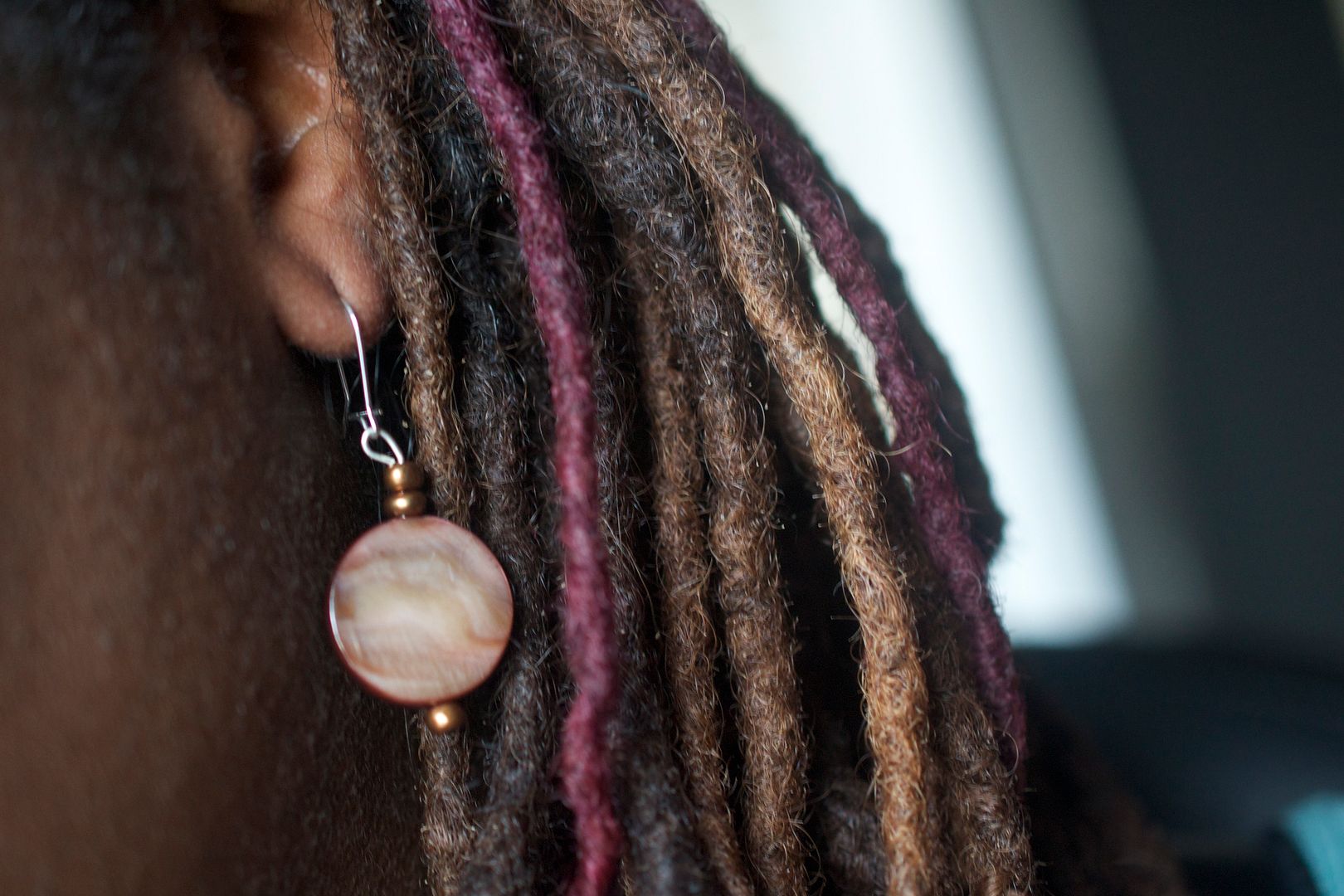 Sweet, right? I'm a dangly earring lover so these were right up my alley. They retail for $6.99 and are easy to put in the ears and remove. I'm a a gal that wears a lot of earrings made from coconuts and random natural-inspired ingredients so I loved these earrings. They are great for dressing up and dressing down and I love the touch of the bronze-y beads.
You can scoop up the earrings here.
Pretty pieces, uh? Cooley Concepts also has other beautiful little trinkets like beautiful glass bead bracelets, lace bow rings and a nice selection of Christian prayer beads. Follow her Facebook page and stay up with current and upcoming products. If you purchase anything, tell her that B from Clumps of Mascara sent you. 😎