So you gals know how much I love EcoTools, right? Apparently the Clumps of Mascara crew loves EcoTools too because everyone goes gaga when I feature their awesome brushes or want to give some away. Remember how I was all like, "Ooooh, EcoTools's website now has a store?" Wellllls, for the next few days, they are offering their exclusive Alicia Silverstone Cosmetic Bag as a free gift with purchase of $20 or more in product.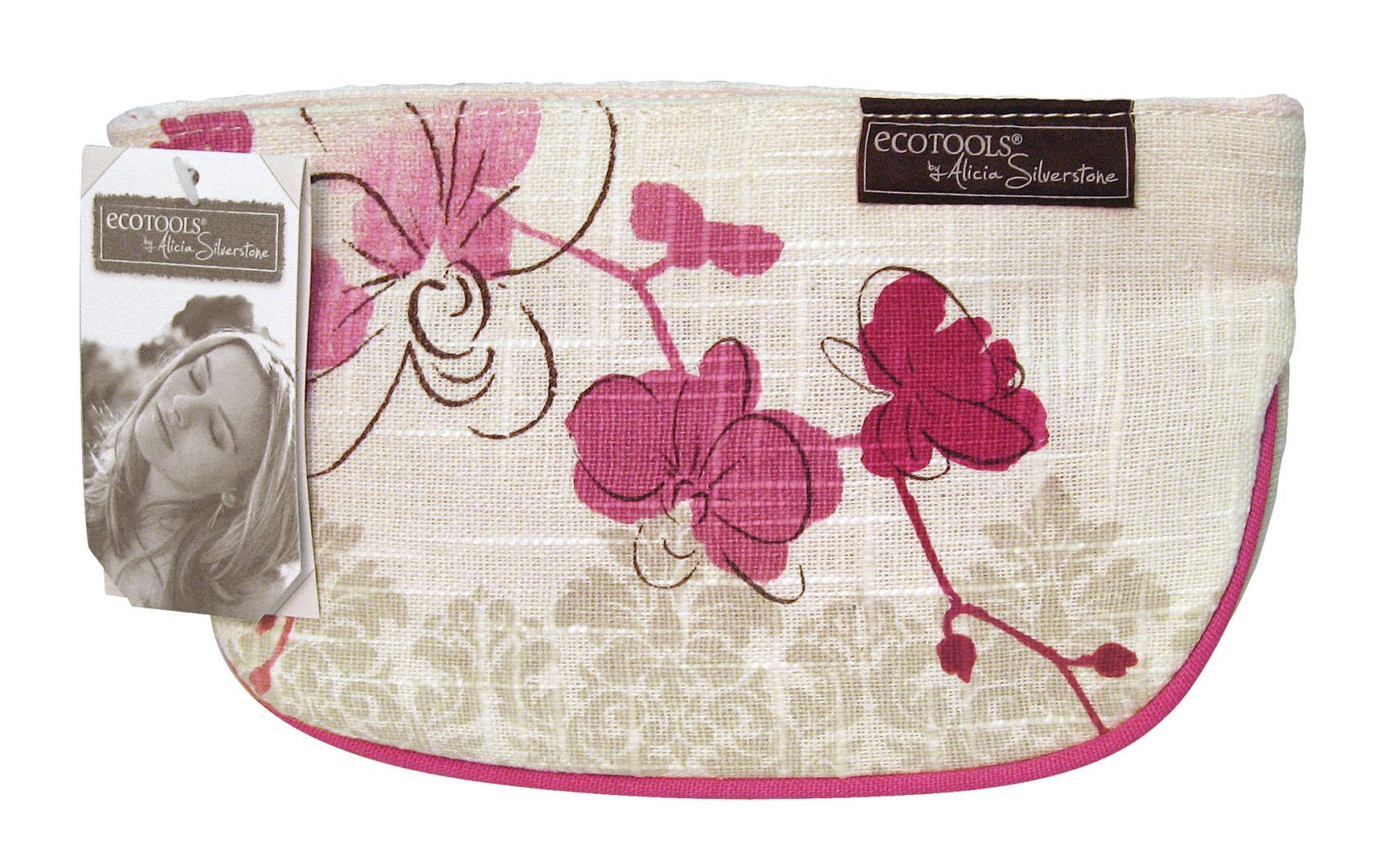 It's kind of a big deal because this bag regularly retails for $9.99 and it's the perfect size cosmetic bag for everyday use. Oh…and it's cute too! This deal only lasts until October 8th so if you're staring at your current brushes and know it's time to re-up, you may want to get to shoppin'. My recs? The Bamboo 6 Piece brush set ($12.99) is perfect for makeup beginners or for those wanting to give EcoTools a whirl for the first time. I've also got to get my hands on that adorable Kabuki Set ($14.99). I likely wouldn't even want to use those kids. I'd just want to look at them. Yep.
Get your shop on over at EcoTools.com. The more I think about the more I feel like I HAVE to buy that kabuki set. Okay yeah. I'm buying it.