Yay for another post from the The Lipstick League! We are a group of beauty bloggers, bound together by the desire to save the world with beauty, one post at a time!
Prime Beauty – Prime Beauty wants you to look your gorgeous best at those festive holiday parties so she's sharing her 4 Easy Steps for long, full, flirty lashes!
Phyrra – shares the makeup artist's best kept secret, Embryolisse Lait-Crème Concentrè Moisturizer. Find out why it's a cult favorite!
Vampy Varnish – The prettiest packaging this holiday season goes to…MAC Making Pretty
we heart this – finds out that the fabulous Anastasia Want you to Want me palette won't leave you looking like a cheap trick!
Beauty Junkies Unite – I know you're busy prepping for Christmas, but I hope you'll stop by and take a sec to enter our fantastic bareMinerals 4th Day of Christmas Giveaway! Four winners will receive a 'Simply Irresistible' Collection! (ends 12/27)
Clumps of Mascara – is in love with these super glossy lipglosses from Tarte. And beauty lovers could never have too many glosses, right?
EauMG – Victoria reviews a vintage inspired perfume that reminds of her of 3 generations of women and love.
Lipglossiping – offers you the chance to win a set of limited edition crystallised Face Lace eye laces. Step into 2013 with some serious sparkle!
Gouldylox Reviews – I'm testing foundations! Check out this before and after (and inbetween) from Cover FX!
Nouveau Cheap – Does the newest foundation and powder line from Revlon, Nearly Naked, really leave you with nearly naked skin? Check out these before and after pics.
Pink Sith – Thinks that her December ipsy bag is just fab! See what she received and if she will keep her subscription!
Guest Post of the Week, as chosen by Prime Beauty – You've got to check out The Beauty Girl. This girl has worked inside the beauty industry, a la The Devil Wears Prada! She delivers the scoop with a hip entertaining voice. From hot products, tips and trends to great giveaways and celeb beauty secrets, The Beauty Girl brings it because "Beauty Shouldn't Be A Bitch."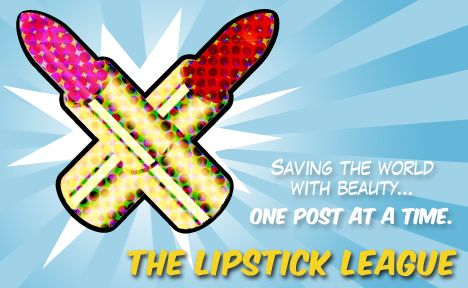 Question of the Week:

Do you have beauty products that you reserve
"for holidays only"? If so, what are they?
B says, "I really only wear super red sparkly nail polish during the holidays."
What about you? See you next week!