Yay for another post from the The Lipstick League! We are a group of beauty bloggers, bound together by the desire to save the world with beauty, one post at a time!
Phyrra – shares a darkly sparkly blurple eyeshadow tutorial.
we heart this – Ever wonder how to style your hair into a sock bun? Wonder no more!
Beauty Junkies Unite – Catch a sneak peek of spring color, and find out just how lovely the new ZOYA Lovely Collection for spring 2013 really is!
Clumps of Mascara – is just a wee bit obsessed with Josie Maran skincare products these days.
Gouldylox Reviews – I've tested a lot of skincare products. Here is my favorite that you've probably never heard of!
Nouveau Cheap – Physicians Formula has so many interesting goodies in store for us for 2013 that I had to devote an entire blog post to it.
Pink Sith – Shares with you her Top Taupes of Twenty Twelve and all that alliteration stuff!
Prime Beauty – is starting the New Year off with happy healthy hair and you can too! Enter to win a set of DermOrganics hair care products from Prime Beauty!
Guest Post of the Week, as chosen by Phyrra – I chose Scrangie's Ozotic Nail Polish Swatches because I love Scrangie and I love Ozotic polishes. Scrangie's always got gorgeous swatches of the most amazing colors.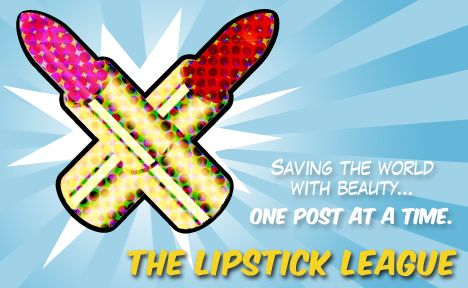 Question of the Week:

Do you have any beauty resolutions that you'll
be making for 2013? Or anything you just want to improve/avoid/get better at this year when it comes to beauty?
B says, "I  am really going to try to do more videos for my YouTube channel. I'm also going to play around with lashes a bit more."
What about you? Anything you finally want to get down in 2013 when it comes to beauty?