Yay for another post from the The Lipstick League! We are a group of beauty bloggers, bound together by the desire to save the world with beauty, one post at a time!
Beauty Junkies Unite – Amber puts Maybelline's newest mascara to the test, The Rocket Volum' Express. See the before and after pics to decide if it's for you!
Clumps of Mascara – is lovin' Clinique's super intense lip balms. You pretty much need to haul them all. Seriously.
EauMG – talks about one of her favorite perfumes – regular 'ole Chanel Coco.
Lipglossiping – explores the sweeter side of Jo Malone with the brand's Spring 2013 fragrance launch.
Gouldylox Reviews – Ever want to grow a new finger? This cream might be able to do just that. Or maybe just reduce fine lines. Either way, this is a real thing.
Nouveau Cheap – Wet n Wild's first-ever eyeshadow primer might just be my favorite primer of the year, and it's only January. Click here to find out why.
Pink Sith – Has Chantecaille "Jumped the Shark" with their latest Save The Sharks 4 pan palette? Find out in this very honest review.
Prime Beauty – steps out of her brown/bronze/beige neutral comfort zone with bareMinerals new Remix Collection, a color-lovers delight!
Vampy Varnish – Thinks the new Nicole by OPI 2013 Nail Lacquers are pretty great, and at a drugstore near you soon!
we heart this – MAC Strength shows us a lip color combo that's a one, two punch!
Guest Post of the Week, as chosen by Beauty Junkies Unite – This post from Jessica at Beautezine made me swoon over the new Maybelline Color Sensational Vivids Lipsticks!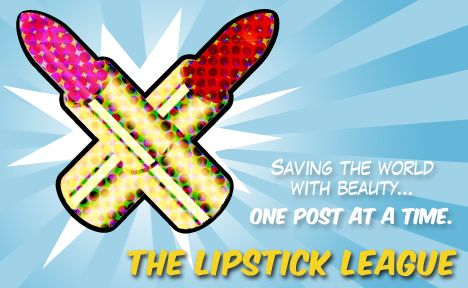 Question of the Week:

Do you think cosmetic ads should have a disclaimer if
they use excessive photoshop, false lashes and such?
B says, "Absolutely!! I've seen some mascara ads actually say that false lashes were used and I'm all like, "Wait…I have to use false lashes to get those results?" What crock!"
What do you think?