Yay for another post from the The Lipstick League! We are a group of beauty bloggers, bound together by the desire to save the world with beauty, one post at a time!
Lipglossiping – brings out the brights with a lip colour so packed with pigment, you'll be hard pressed not to pout with envy.
Gouldylox Reviews – I'm obsessed with this glorious waffle of creamy goodness.
Nouveau Cheap – Does the beautiful packaging of the new Flower by Drew Barrymore Color Play Créme Eyeshadows match what's inside? Come see for yourself!
Prime Beauty – has a riddle for you. What's pink and peach, heart shaped and imparts a glowy natural flush? Too Faced Sweethearts Perfect Flush Blush! Get the deets!
Phyrra – brings you a sneak peek of Jesse's Girl Julie G Gumdrop Nail Polish!
we heart this – If you're like us, you love a good haul post! And we've got one right here – check out Stef's IMATS haul.
Beauty Junkies Unite – Check out the review & swatches for the five new Maybelline Color Tattoo Metal shades, Amber loves these cream eyeshadows because they're great multi-taskers!
Clumps of Mascara – reminisces about the good ole' college days and talks about that time she went to Philadelphia to volunteer for a week.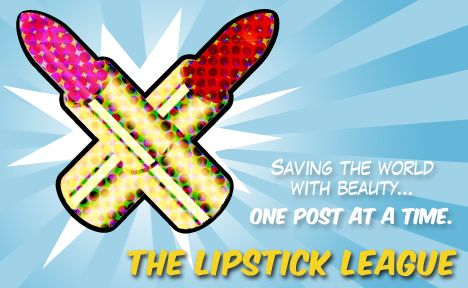 Question of the Week:

Is there anything in your beauty arsenal that
you like to bring out for springtime (that you don't
use much during the colder months)?
B says, "Not really. I pretty much use what I like whenever. No matter the season! "
What about you? Anything you've been itchin' to use?